Google announced last month that they are launching a new Google My Business App that provides a host of features that can help small business owners to easily manage their online presence and respond to customers.
Following are the biggest features and highlights:
Profile Tab
Google has made it extremely easy to upload photos, create offers and add events by providing a post button. You can also update information of your business from the profile tab and it will instantly appear on the search as well as Map.
Customer Tab
People can connect with you in many ways. They can message you, follow you, book a service or leave a review. From now on, you can see all of these customers in one place – The new customer tab. You can not only see but also respond to the reviews & post offers. Not to mention that you will get a notification when you get a new customer connection. Also, you will soon be able to respond to messages directly from the app.
See your Progress in Real Time
The data that matters to you the most is now on the home screen itself. So you can now check how many new people interacted with your business, new connections & more in one place.
Here's a short video:
Takeaway
Google My Business App is a very powerful tool that every business owner and SEO professionals must have. It's easy to use and offers a lot of tools that make tracking, analyzing and making changes easy.
The other big news is that Google is about to launch a chat feature for Maps. So users can directly chat with business owners directly after searching for their business. Having a GMB app will help you with this feature as well.
If you have a WordPress site or manage one for others, then you need to stop everything & check the PHP version of the site.  The PHP version 5.6 & 7.0 will no longer receive security patch from 31st December & 3rd December respectively, which makes them very prone to hacking.
WordPress has released data which shows that most of the sites are built on these two or even older version of the PHP. Only a limited few sites are using 7.1 or higher version of the PHP.
If you are not sure how to check the version of the PHP your site is built on, you can simply contact your hosting company.
To know the life cycle of the all the PHP versions, please see the below table:
Be informed that updating PHP is not that complicated. However, the outdated plug-ins & themes can make it a bit daunting. So we advise you to back up all your website before making any changes.
Not all the Plug-ins that you are currently using would be compatible with the latest version of the PHP that is 7.1 & higher. So before you even start to upgrade, make sure you identify all the plug-ins and themes that can be updated, and remove those that are not compatible with the latest version of the PHP.  The PHP compatibility checker will help with just that.
It's vital that you remove any plug-ins that are not compatible with the latest version of PHP because they pose a security threat.  Upgrading your site's PHP version will go like this:
Create a full backup of your WordPress site.
Check the PHP version.
Plugin Compatibility With New PHP Versions
Find an alternative to those plug-ins that can't be updated.
Go to your web hosting control panel & click on the PHP section.
Update the PHP version.
In case you are stuck anywhere between the whole process, make sure to reach out to your hosting provider and ask them your specific question. Alternatively, you can also reach out to us. Our expert team we will be more than happy to assist you. Call us at (800) 379-2829 or contact us.
MyReviewEngine is a review management tool where your business can get more 5 star reviews and triple your sales. The system automates your review process and makes it easy to invite your clients to review your business, via email, SMS, etc. In addition to growing your reviews on auto-pilot, the tool also prevents negative reviews from being published online and be sent to you so you can handle that directly. There are several other features but those are just a few. Go here to run a review scan and check your online reputation.
How It Works
Just sign up and utilize your custom page. You can place it anywhere you want – on your website, your shopping cart, your email footer, or even send it to your entire email list. You can custom select which platforms you want to improve your reviews!
Customers rate you on a 1-5 star scale. Anything 4 stars or less prompts the reviewer to a private form that only YOU see, preventing negative public reviews! Any 4 or 5-star ratings are prompted to leave a review on the website of their choosing.
Your positive review scores increase on the platforms that matter most to you. This helps with conversions and trust! Additionally, you can place a review carousel or randomize reviews on your website to display all the positive reviews you've collected.
Popular Review Sites
Many potential customers come to these review sites to see whether or not they would like to come to your business. These reviews have a huge influence on their decision. You can boost reviews on these review sites just like these and even more!
Success Stories
Before:                                                                                        After:
Company Background: Chicago Controls (aka Landlord Thermostats) is an expanding nationwide company headquartered in Chicago IL.  In business for over a two decades, Chicago Controls has its origins in a company started by founder Mike Lyle in 1996. The company's goal is to provide landlord's, property owners, and property managers tamper-resistant thermostats for their properties. The company has invested heavily in digital marketing to differentiate and to expand their presence online.
Find Your Reputation Score
Are you getting the best return out of your digital marketing? Need an extra pair of eyes to review your online game plan? Let our experts take a look at your current state and do a comprehensive digital marketing analysis at no cost to you. Please call us at (800) 379-2829 or contact us today and we will get to work right away.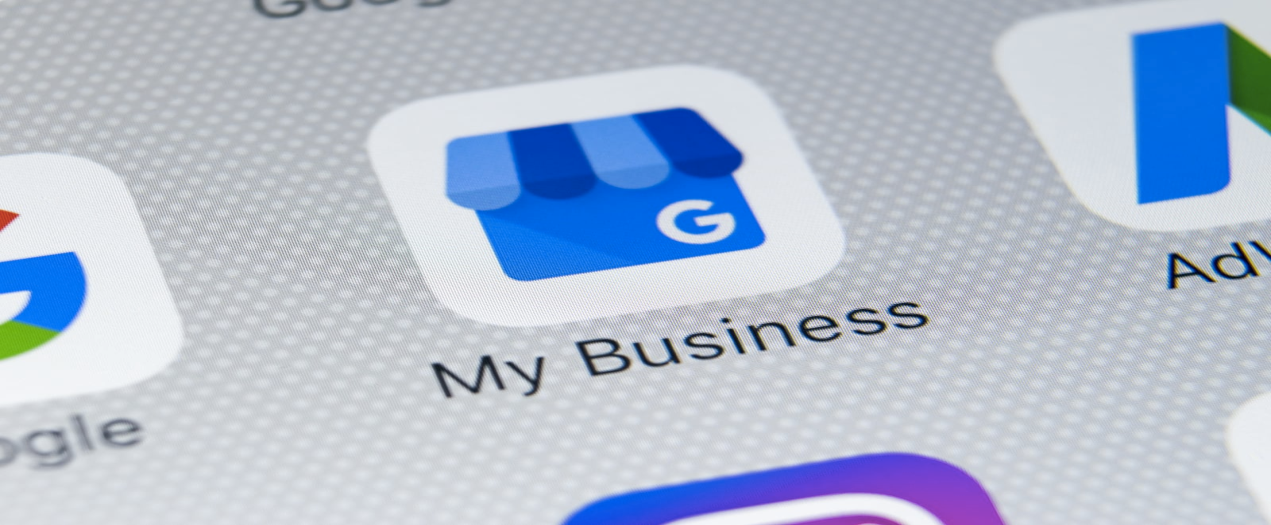 A Local Service ads click study, sheds some light on how the users interact with local service ads and how it affects organic results.
A total of 5500 "impartial internet users" participated in this study and gave us some invaluable insight into how the local service ads impact the overall results and click through rate.
Below are the highlights from the study:
Local service ads get 13.8% of the overall Google local search clicks.
The local service ad on the top of the search result receives the highest clicks while the lowest one receives the least clicks.
The first organic result gets the highest number of clicks.
Local service ads encourage people to click on paid ads. When it's live paid ads get 25.3% of all the clicks, while they are absent, the paid ads receive a mere 14.6%.
Review & ratings are the biggest driver of clicks in the local search result.
As much as 91% of customers read reviews while shopping online and that is why the reviews and ratings are the number one factor that customers pay attention to when evaluating a local business. Reviews not only help you generate trust among your prospects but also help you stand out from the crowd as it looks good to the eyes too.
Customers prefer a business which has a healthy number of reviews & it increases the click-through rate up to 25%. The more reviews a business has, the more customers they will get as people generally prefer popular business as compared to the new one, because taking risk is not something we as a human-like to do, very often.
And this is why you should be paying more attention to reviews. If your product or service is good, then it is highly likely that there will be happy customers, who are willing to invest some time and effort in writing reviews.
To help you get more reviews for your business, we highly recommend our review widget. It's a small piece of code which is placed on your website and helps you get positive reviews on Google, Yelp and Facebook. In addition, it helps to filter out negative reviews too thus ensuring positive experience to website users. Need more details? Please connect with us.
Google rolled out Google My Business agency dashboard in June. It was launched to help agencies manage a large number of listings. But many agencies faced issues while migrating to the new agency dashboard. To help them out, Google has launched a new tool to streamline the entire process.
First, you have to decide whether you want to shift completely to the GMB agency dashboard or not. So far the migration of the location has been the biggest hurdle. In case you decide to shift to the new GMB, Google is offering you two ways to do so.
Assisted Migration: In order to encourage hesitating agencies to shift to the new GMB agency dashboard, Google is ready to offer them personal assistance in migrating the locations and accounts. It's good for agencies who have a lot of locations to move. You just have to request for the assisted move and for that, you will need to log into your GMB agency account, then go the Overview tab, click the Got existing locations to transfer? and follow the instructions from there. It will take around 48 hours to complete the entire process and then you can see all of the locations in the manage location tab of your agency account.
Self Migration: You can opt for this option if you are managing only a few locations. In order to transfer the locations into your new agency account, you will have to request access to each location or location group manually from your agency account and then accept the request from your personal account. The steps can differ based on the number of locations, so make sure you read Google's support page.
We would like to inform you that it's far easier to manage multiple locations and accounts on the agency dashboard than the private account. Google has also fixed the bugs from the initial launch, so we highly recommend you to use the agency account.
Google is sending emails to site owners who are struggling with site speed via Google Search Console. The intention is to help them identify and fix the slow loading pages. Here's the email.
"Google has noticed that your site's performance is significantly below average. Real user measurement data from the Chrome User Experience Report shows that pages on your site are slow to become interactive. This can have a severe negative effort on your business metrics and can cause user frustration.
Speed is a ranking factor for both mobile and desktop search results. While we don't disclose the exact factors used for ranking, we recommend using a variety f metrics to understand your site's performance, including first content paint, time to interactive, and first input delay. In particular, 8.70% of loads on this site have a slow first input delay and 39.7% have had a slow first contentful paint."
Our takeaway: Speed is crucial for both mobile and desktop version of your site and it is officially part of the algorithm. It not only help you with your SEO efforts but also massively boost the user experience since most of the users want a fast loading page. So site speed means better ranking and it also directly boost the conversion rate. Hence it is a very crucial aspect of your site which you should be paying attention to.
Need help with site load time? Connect with one of our Sales rep to assist you further.
Google unveiled the option to book appointments with local businesses directly from the search results in August 2017 and since then they have been pushing it to local business owners in a very discreet manner. Maybe it's because they don't want to appear like a pushy salesman.
However, this feature didn't receive the kind of warm welcome they were expecting. It might be because people were not sure whether they are just testing it or planning to fully launch it before putting efforts, money and time into it.
If you want to test this out (recommended), first you have to go to your GMB dashboard and check whether your business is eligible for the booking feature or not.
And if your business is eligible, you will have to choose a third party provider from all the listed options. Yes, you read that right. Google has partnered with third-party booking services for this feature and you have to shell out anywhere between $20-$80 a month.  But it "might" be worthwhile for you since bookings can increase given how convenient it is to book appointments directly from the search.
In order to help YouTube advertisers drive more conversion, Google added new features that combine the power of YouTube's creative canvas with Google's machine learning and measurement solution.
YouTube advertisers soon will be able to use a wide variety of ad extensions, so that they can provide interesting information and compel the audience to take actions.
Google now wants to encourage viewers to complete a lower funnel action, i.e.: booking flight, downloading app etc. & for that, they are testing additional use cases.
Google also wants to enable YouTube advertisers to measure the full impact of their video campaigns by evolving Brand Lift. They are also partnering with IRI so that it will get easier for the advertisers to act upon upper and lower funnel metrics.
They also have introduced new metrics:
Lifted Users: To know the estimated number of users whose perception changed after seeing your ads.
Cost-per-lifted-users: To know the average cost of the lifted users.
Google also added that in order to utilize this new measurement tools to the fullest, you should use Maximize Lift bidding.
Furthermore, Google is investing heavily in Google Measurement Partners to ensure that the measurements you receive is authentic & not exaggerated. Google said that it's their topmost priority to provide measurements that advertisers can trust, as it is crucial to their overall advertising efforts.
Since Facebook drastically exaggerated activity reports (As much as 900%), having a measurement that you can trust is vital to the success of the ad campaigns. Google also announced their "New MRC accreditations and partners for Google and YouTube ads measurement".
In the end, we would like to add that if you are a big brand, then you surely want to check all the new measurement tools and metrics that YouTube has to offer in order to get the most out of your YouTube ad campaigns.
It's quite ironic that an internet giant like Google relied on old school "Postcard verification" process till now. In order to verify your business, you had to send a request via Google My Business and then wait for 14 days to receive the postcard. In many cases, the postcard arrived on time, but in some cases, it didn't arrive at all. So the whole process was slow & troublesome, to say the least.
Although Google did offer Phone verification too, it was limited to selected industries because it's really hard to check the authenticity of a business over a phone call, and Google wants to list only genuine businesses, or at least they try their best to do so.
After a ton of complaints and thousands of emails with subject line "I have not received the postcard," they decided to verify a business over a video call. Although it's not currently available to everyone, we can say that it will be a norm in near future.
Here's how Video verification works:
Go to Google My Business and click on the verify my business listing from the left menu.
There will be 2-3 verification options depending on the type of your business. Choose "Verify now with live video chat".
You will receive an email from a Google representative, asking you about the right time for the video chat. Confirm the time and date and you will receive a video call from a Google representative.
They will ask you to show your place of work & a business card or letterhead that has the exact same address as your listing. They may ask for some other proofs as well. So keep all documents handy.
The whole process takes only 10-15 minutes and you will receive verification email (if everything goes right) within a few hours or 2 days at max.
Google launched a beta version of the new Search Console at the beginning of this year. Since then, they have added a lot of features to it and it's now out of Beta. Here's a list of features you need to know.
More data
Index coverage report that shows a precise view of your website content.
Access to 16 months of search analytics data.
Links report to view all the links pointing to your site.
URL inspection tool to get information about the indexed version of a specific page.
Automatic alerts and other fixes
Get automatic alerts. Also, you will now be able to see the pages affected by indexing, AMP, crawling or other issues.
Now you can see the HTML code (If any fix is required) directly from the reports.
A more convenient way to share information within your organization to quickly fix any issue.
After fixing an issue, notify the Google and they will review your page and get back to you. Here's how you can file a reconsideration request.
Manual action report has gotten a new look and it also shows any manual action that is pending.
Simplified account settings management
Now you can submit sitemaps and help Google better understand your site structure.
You can submit the URLs of individual pages.
You can now effortlessly add a new site to your account & manage users with ease.
Be informed that not every feature is available in the new search console. Here's what Google has to say:
"While the old Search Console still has some features that are not yet available in the new one, we believe that the most common use cases are supported, in an improved way, in the new Search Console. When an equivalent feature exists in both old and new Search Console, our messages will point users to the new version. We'll also add a reminder link in the old report. After a reasonable period, we will remove the old report."
If you are having a problem migrating to the new search console, head straight to their help center.
Earlier, a Google My Business post had a word limit of 100-300. Now, they have changed
it to 1500 characters. Although it's not a revolutionary change, because 1500 charterers
roughly translate to 294-320 words, it still provides more convenience over the word limit.
How?
Because, counting words is not as precise as characters. You will now know exactly
where to stop while writing Google My Business posts.
Are there any changes in how many characters will Google display on Mobile devices without having to click "learn more"? According to our test, it has increased from 55 characters to 140 characters. Google has not officially said anything about this, but few others who have tested it are backing our claim.
Overall, now you can be able to convince your customers more effectively via Google My Business posts.
Sometimes, first impression is not the last impression. It happens that you go to a business say a restaurant & don't receive the type of service you expected so you leave a negative review, but upon second visit, their service matches your expectation & you want to update the review but are too lazy to do it manually.
To help you with that, Google now allows you to edit your reviews directly from the local knowledge panel. Here's a screenshot of the same:
But the question is, will it lead to more review edits? To be honest, it's very unlikely. Because the percentage of people who actually bother to update reviews is way too less.
Google released a core algorithm update in August. Some industries were hit harder than others. Basically, the health and medical industry, and "Your Money Your Life (YMYL)" sites were affected the most. Webmasters were quick to call it the "Medic update".  In case you don't know about "Your Money Your Life (YMYL)" sites, Google defines them as sites that can potentially impact the future health, happiness and financial stability or safety of the users.
Google also released a statement after the update launch and gave a generic answer which was along the lines of — "There's no specific fix for this update or any update. If you notice that your site has been affected, just work on providing the best possible user experience and you will start seeing improvements, because ultimately, our every update is for the same purpose."
Google did take the time to announce the algorithm update via Twitter:
Google has also updated the Search Quality Rater Guidelines, and has put a lot of emphasis on Reputation. The guideline is rather comprehensive, and it's worth the read. It tells you about how Google views the websites, pages, and content, so you can use this valuable information to your advantage. Here are some highlights:
Build strong links with the influencers & experts of your industry. And then persuade them to write content for your site or write content promoting your business on a reputed website.
Find out how your brand looks like on the search engine result pages and is this how you want your business to appear? If not, then you can make changes.
It's important that you have a well drawn out plan to promote your business.
Reputation is everything when it comes to business, be it online or offline. Getting positive reviews for your business is vital to manage your online reputation. Our dashboard helps you manage your reputation as well as get more positive reviews in Google and Yelp.
When it comes to content, quality beat quantity by a large margin. Don't post content just for the sake of it. You are not fooling anyone.
Have you put efforts to define your brand? What your brands stand for?
Interview the business owners for ideas and insights into what makes their business unique over other businesses. We do this as a part of our SEO deliverables.
Your About Us page is very important. Use it to show your achievements, what makes you stand out and why people should consider your business over others. However, make sure that you don't exaggerate, because Google double checks it with reliable independent sources. And if what you have to say about your company doesn't match with independent sources, then Google will take words of the independent sources for obvious reasons.
Google is soon going to roll out three new types of Google Searches: Q&A, FAQ & How To content. It will be pulled directly from the pages & will appear on the search engine result page for enquires that falls under the above mentioned three categories.
Here's a snapshot of Google's developer manager, Stacey Chan unveiling the new search types at Google Dance in Singapore.
The sites that are using structured data properly can expect to benefit from it. The three categories are as follows:
Q&A Schema — Use this to markup a page with Q&A or FAQs
Questions Schema — It works in conjunction with the above schema
How To Schema — Use this to markup step by step instructions (How to)
As of now, the above schema types are not included in their featured schema guides.  In order to locate it, go to Google Developer's page, click on the Left menu > Structured data > Feature guides.
If you want to see the Q&A structured data in action then head straight to StackOverflow.com. They are appearing on the top of the Google search results for the Q&A from quite some time. The best answers are displayed first, which is really convenient for the users.
Some people might argue that this is good for the users and Google but bad for the site, since users will get the entire answer in the SERP itself and they will not bother to enter the website. Most of the Q&A, FAQS & How To answers are short. So displaying the entire answer will not do any good. But, it will give you exposure and will also send visitors to the site since most of them would like to know more about it, but before entering into the website, they would want to confirm that the site is worth their time and actually offers genuine answers.
To stay on top of latest structured data, one can not rely on plugins since they are not up to date and often take time to catch up to the latest version. But there are some plugins that can help you leverage structured data. If you are using WordPress, the SOGO & Kansas City SEO's plugin will come in handy.
Google has shifted some popular reports to new search console with upgrades. Here's a look:
The new links report combines the functionality of "Links to your site" & "Internal link" reports & now provides the following information:
Top linking domains (Which sites link to me the most?)
Top linked pages (Which are my top linked pages from other sites?)
Which are my top linked pages from a specific site?
Top linking text (What link text points to my site?)
What are the links from a specific site to my page?
What are the top sites linking to my page?
Top linked pages (Which of my pages is linked the most from within my own site?)
Which of my pages links to my page?
Now you can not only see the issues but can also fix it by submitting a reindexing request. Google said that they know how important mobile usability is for the site owners and allowing them to request a fix directly from the report will be super convenient.Be informed that the features are the same, the upgrade is that you can now select the error and click "Validate Fix button" & Google will promptly Re-crawl the error.
You can now add & verify new sites, and manage your property's users & permissions using the newly added settings page. Although we encountered some bugs while using it, we are sure that Google will fix it very soon.
Takeaway: All the new features and upgrades provide invaluable data. Take your time to explore the new search console and you will be able to figure out what feature and tools are most useful for you and how to use them to your benefit.
The main aim of having and maintaining your Google My Business listing is to spread awareness about your business. But in case you forget to fill the Service area then you will face something that's rather strange.
Many users have reported that, when they forgot to fill the service area, a third party lead generation company's link called "singleplatform.com" appeared in front of the service section.
Upon clicking on the link, it takes you to a page that is dedicated to the business. And the weirdest part is, it doesn't open in a new window, but rather navigate you out of Google.
Sometimes it shows "Get a Quote" option, not from the business that you have searched for, but from the businesses that have paid on singleplatform.com to get listed.
When you click on the "Claim this Menu", it will show you a service cost that ranges from $99 to $149 a month. Although we didn't investigate further, Google forcing business owners to opt for a paid option is a wakeup call for those who think that they "OWN" their Google My Business listing.
Although the above encounters were mostly from the home service industry & were limited to the cities which have Google local services active.
The only way we can see to protect yourself from this is to fill our your services menu within Google My Business. We recommend you do this regardless of your industry. Just because Google is focused on the home services industry doesn't mean they won't turn to your industry next.
Google Text ads get Bigger.
Starting October 31st, 2018, Bing Ads will no longer be supporting the ability to edit or create destination URLs at the keyword level.
Starting from September adsenseformobileapps.com exclusion will not prevent Google Ads from appearing on mobile apps. But there are other ways.
As promised, in July, Google officially made the page speed a ranking factor within mobile search. Google has said that it will not be highly noticeable, as it will only affect a small percentage of queries.
"The "Speed Update," as we're calling it, will only affect pages that deliver the slowest experience to users and will only affect a small percentage of queries. It applies the same standard to all pages, regardless of the technology used to build the page. The intent of the search query is still a very strong signal, so a slow page may still rank highly if it has great, relevant content."
It's been some time since the speed update has been rolled out and we can hardly notice any changes in the search results. Search experts recently conducted an in-depth study & detected no changes in the rankings of major sites.
But, it's advised that you still optimize your pages for maximum speed because Google has a habit of updating algorithms. So although you won't notice any changes when they first roll out the algorithm, it becomes quite noticeable after a few "updates".  And as they say. It's always better to be safe than sorry. So why not speed up the website and not only remain safe from the speed update but also provide a good user experience.
But how fast is fast enough? Turns out, a page should be fully loaded and ready to use within 10 seconds. You can take the speed test here.
Meanwhile, Google has also released a mobile speed score that helps advertisers to know which pages need a speed boost. Few points to rememberer:
You will NOT get a notice on Google Search Console if your site gets affected.
This update is just for Mobile. This will NOT affect desktop search results.
AMP & non-AMP pages will be treated equally.
If you have any further questions about this update, please feel free to reach out to us for assistance.
Google posts have the immense power to boost the bottom line of your business. Those who know how to utilize it to the fullest have seen a huge boost in sales. Ex-Googler & SEO expert Joel Headley increased booking by 11% for his client using Google posts alone. He also shared some great tips on how you can fully utilize the Google posts. A compelling background image with a call to action can help you increase the conversion rate, he added.
Google is very excited about the posts and also want the same enthusiasm level among the business owners too. So they keep adding new features & the latest addition to the Google post is VIDEO. Now you can upload videos of your business or any topic that revolves around it. It's already proven that Video marketing is extremely beneficial for your business, now the ability to upload it to Google posts further enhances the overall benefits.
Google posts also allow you to schedule your post in advance because they know that sometimes it gets hard to remember.
For those new to it:
You can access Google Posts by logging into your Google My Business account.
Now you will see the "Posts" option right below the Home.
Click on it and upload the type of content you want to share.
After uploading, you will have the option to preview it and once you are satisfied, hit the Publish button.
After publishing, actively monitor the conversions and see how your targeted audience is responding.
The best way to find out which type of content work best for you is to TEST.  Analyse your audience reaction to different content and then you will be able to figure out what type of content really clicks with your targeted audience.
Facebook has been facing a lot of heat lately for mishandling the data of its users. There were allegations that Russians have used Facebook to subconsciously manipulate US citizens during the elections. So in order to bring more transparency & to whitewash the bad rep, Facebook has released a new feature that allows you to see the ads run by any page.
It will not only help the users to see if they are being manipulated, but it can also prove to be a boon for the business owners who like to keep a tab on their competitor's ad campaigns. Knowing what your competitors are running can be extremely beneficial, especially before kick-starting your own campaign.
If you want to see the ads run by any company, person or political party, simply go to their page and click the "Info & Ads" Tab. It will show you all the ads run by that page, including the location.
Although this feature was not launched exclusively for this purpose, it's definitely the best utilization. But be sure not to copy your competitor's ads, as it will do more harm than good. Take ideas and then develop original concepts that click with your targeted audience.
You can now add description of your business directly within the Google My Business. It's not a new feature though. Google removed this feature back in 2016 when they dropped the Google+ support. And now made it available again. This feature offers a hassle free way to keep the information about your business updated and ultimately help the searchers.
Here's how you can add business description:
Login to Google My Business.
Click on the info button on the menu bar.
Click on the add business description
Click on the pencil icon and add info.
The character limit is 750, out of which only 250 characters will be visible in the knowledge panel. So make it crisp and engaging. You can use the copy from your best-performing AdWords ad as inspiration.
A recent study shows that more review stars translate into higher paid search conversation rates. Businesses with an average of 3.31 stars managed to get 10.42 percent conversion rate, whereas, businesses that had 4.5+ stars achieved a remarkable 12.83 percent conversion rate.
The study also revealed that the response rate also affected the paid search performance. Business with highest response rate saw an average conversion rate of 13.86 percent. While the those with the lowest response rate had to settle down for 10.42.
Engaging with customers & responding to their reviews is directly related to improved conversion rate as it builds trust among other users.
So reviews not only help you improve the local search rankings, but also paid search ranking, and conversion rates as well. So if you are not focusing n reviews, now is the time to do so.
To help you get more reviews for your business, we highly recommend our review widget. It's a small piece of code which is placed on your website and helps you get positive reviews on Google, Yelp and Facebook. In addition, it helps to filter out negative reviews too thus ensuring positive experience to website users. Need more details? Please connect with us.
Google has started rolling out the mobile first index. Google has already moved a limited number of sites to mobile first indexing, but this time it's on a much larger scale. Apart from sending messages on the search console, they are sending emails to the site owners informing them about the shift.
Here's how the Email looks:
Mobile-first indexing enabled for "your domain name"
To owner of "your domain name"
This means that you may see more traffic in your logs from Googlebot Smartphone. You may also see that snippets in Google Search results are now generated from the mobile version of your content.
Background: Mobile-first indexing means that Googlebot will now use the mobile version of your site for indexing and ranking, to better help our (primarily mobile) users find what they're looking for. Google's crawling, indexing, and ranking systems have historically used the desktop version of your site's content, which can cause issues for mobile searchers when the desktop version differs from the mobile version. Our analysis indicates that the mobile and desktop versions of your site are comparable.
The real take away with this is that you'll be able to quickly know if your site has been moved or not. No more checking logs or guess work.
Google has announced new features to the Google My Business API, a brand new GMB agency dashboard & also launched a partner program.
Google My Business API Version 4.1 Features
Customer Provided Media: You can now retrieve and view insights for user generated photos and video for locations you own & manage.
Admin Management APIs: You can now list, accept, & decline account and location related invitations for your account.
Merchant Provided Description: Describe your business in your own voice and share with users the unique story of your business & offerings.
Opening Date: Provide the date that your location opened for business.
Offer Type Posts: A new type of Post on Google, helping users find deals available at your locations.
Agency Dashboard
The new agency dashboard is designed for those who manage multiple businesses and gives these folks:
Single Organization Accounts on Google My Business to manage all locations and no longer limited to 100 locations.
User Groups to manage internal teams and control access to locations.
Improved search functionality enabling users to efficiently search for locations within an account and across location groups.
Easier workflows to send and receive invitations to manage listings.
Partner Program
Trusted partners will be eligible for early access to new Google My Business features, a partner manager, and the potential to be featured on the Google My Business website. You can sign up for notification of this program here.
Google brings AI-powered ad suggestions to AdWords campaigns. The new campaigns will get optimization suggestion from Google's AI.
Pinterest has redesigned profile pages for user and brands, with a cover image from a collage of users latest pins. Its a good opportunity for brands to can take advantage of this update and display their best products campaigns, and most pinned items right up front on your profile page.
Once the new profile design is up, your most recent pins will automatically be featured in the cover image. Here are steps on how to get your best pins at the top of your profile.
Pinterest offers three different options for choosing specific pins that you want to feature in your cover image.
Latest Pins – If you choose this option, it will feature the last 24 pins you've saved on any board across your Pinterest profile.
Recent Activity – Choosing this option will display pins that other users have saved from your site and other accounts you have associated with your Pinterest account.
Pick a Board – This option will display all the pins you have on a specific board. Use this option along with Featured Boards and this board should have only that pins, which you wish to be featured as your cover image.
If you choose the option to have a certain board or latest pins featured, Pinterest also creates a tab in the upper right corner to send users directly to that area.
Lately, Pinterest has been striving hard to spruce up its platform and make it more brand-friendly and at the same time helping consumer finding what they are looking for. The new profile design is just another effort of providing a fresher experience on the platform.
Have you heard of Google Places yet? It's a program Google rolled out in 2009 to better connect people with the world around them. At the time more than 50 million places around the world were listed to help people make more informed decisions about where to go (i.e. restaurants and hotels, dry cleaners, bike shops, museums, schools and parks.
Adding your company to Google Places is free, and just takes a few minutes of your time. In a world where connecting with millions of people in an instant are already happening, why not allow people to instantly find you via search or on the map?
Furthermore Google Places allows you to converse with customers (maybe they are lost?) and let them provide ratings, reviews, and up a 5 star feedback about their experience.
Are you always on the move servicing customers? You can show which geographic areas you service to better help customers.   In need of professional looking photos? Businesses in select cities can request a free photo shoot of the interior of their business which will be used to supplement existing photos of businesses on Place Pages.
So you see, Google Places isn't just a map with a red dot representing your company. In just a few minutes millions of people within just a few miles will be able to find you more easily than ever before (which is good for you).
There are a lot of social media platforms out there and realistically unless you are a huge national brand your chances of dominating them all for your niche is slim to none which is why many businesses focus on just a few at a time. Many people discredit Google+ as a flop and don't see much value in spending time there. But with that attitude you could be missing out on a huge opportunity, here's why.
Google Authorship
Since Google dominates the search engines it makes sense that having a presence on Google+ can help boost your SEO efforts. If you have a Google+ account you can register your blog posts with Google Authorship and increase your exposure in search engine results. Your results will stand out with a photo of you and link to your Google+ profile.
Free E-Mail Marketing
Who doesn't love some subtle (and free!) marketing? As a little bonus, anyone you e-mail that happens to be using a Gmail account will see a small ad to the left of the message with a direct link to follow you on Google+. You can also use a lot of Google's integrated features like Google Hangouts to interact with users. This doesn't reach all of your audience but it's free, so who's complaining?
Less Competition
There are more Google+ users than you might think (around 540 million active users) and they generally spend less time on Google+ than they do on Facebook, but you know what that means – less competition! With less noise and fewer hands in the air waving for attention you have a better chance at being seen and interacting with potential customers. The regular users of Google+ tend to be more business and professional related so know your audience and be visible where they hang out!
Ready to get started on Google+? Start by adding eBizUniverse to your circles.