Earlier in April this year, Google rolled out a Google My Business (GMB) feature that enables users to create short names to define their GMB listing URLs.
With these short brandable names, customers can find you better. Here's how you can set up a 'short name' for your business.
Sign in to Google My Business.
Open the location for which you want to create a short name.
Click on Info from the menu, then on Add profile short name.
Enter your short name (should be up to 32 characters). Names that have already been taken cannot be reused so try using new words or a combination of words that can best describe your brand.
Click on Apply. (Your short name will show as pending for a while before it reflects on your business profile).
Final Takeaway: If your business is Google My Business verified, then go ahead and create your custom 'short name' without wasting any time as it could give your business the exposure it's worth.
Follow this Guide for more information on how to use the custom short names feature and the policies and terms of service.
Questions About Google My Business? Contact Us!
In true Google fashion, the company recently announced that Google My Business support has now come up with a new way of handling the entire Practitioner Listings process.
Where Practitioner Listings Come into the Picture
When a number of professionals, such as doctors, lawyers, etc. operate from the same office location but have different clients, Practitioner Listings are used. One has to create multiple Google My Business listings to support such practitioners.
However, this process has now undergone a few changes. Here's a quick look at the said changes
When a Practitioner Retires
Previously, when a practitioner retired, Google My Business by default marked the listing as 'Closed', which often lead the customers to believe that the entire business has shut shop. However, now you can request Google to entirely remove the said listing from Google Maps.
Somewhat similar to the above scenario, Google My Business used to by default mark a listing as 'Permanently Closed' when a practitioner died. Again, you can send out a request to Google to completely remove the listing from Maps instead of displaying the rather distasteful messaging.
When a Practitioner Starts Working Elsewhere
In such cases, you follow the same protocol as before. You are expected to update the practitioner's listing to display their new business location because Google believes that the listing belongs to the professionals and not the business.
These updates are still new, so chances are you might run into some problems when trying to make changes to Practitioner Listings. In case you face any issues, you are most likely to receive a quick solution by reaching out to @GoogleMyBiz on Twitter.
Have Questions About Your Google Listing? Contact Us!
On June 17, to celebrate the International Small Business Day, Google announced the launch of its new website which has been built with an aim to help small businesses grow. The site is designed to match local businesses with Google products and services.
During the announcement, Google explained how businesses can take advantage of the three main actions the site offers.
Personalized Plans: Where businesses need to provide their name, answer a few questions about their business and mention their primary goal. On the basis of the given information, the business will receive a step-by-step, plan of recommendation customized as per their needs. Although the plan includes products to help businesses stand out online, reach more customers, and work more efficiently, it lays more emphasis on the goal that's most important to a business.
In-person workshops: The in-person workshops will assist the business owners looking for personalized help. Businesses can locate free Grow with Google workshops happening near them.
Latest News: With the latest news, businesses can stay updated about Google's small business-focused tools and services.
If you are a new business, looking for an opportunity to grow your online presence, this website is the right platform for you.
They provide a mix of free and paid service recommendations, that can help you grow your business. You can analyze which of these could be most helpful for your business and take a trial.
Is your online listing up to date? Find out your visibility score today!
You already know that Google introduced the new Search Console in January. Google has now announced that the new Search Console will NOT support the Preferred Domain Setting.
Google stated that the reason for removing the Preferred Domain Setting is that often websites have the same content on multiple URLs, and to make things easier Google will now recognize and pick the one "canonical" URL for you.
You can still let google know your preferences.
Google is not really taking everything out of your hands; you can still let them know which is your preferred domain. Here are some of the ways in which you can accomplish this:
Use "canonical" link tag on HTML pages
Use "canonical" HTTP header
Use a sitemap
Use 301 redirects for retired URLs
For more details on ways in which you can communicate your preferences to Google, take a look at its help center article – Consolidate Duplicate URLs.
How this update affects you
Google has made it very clear that they will no longer use any of the existing Search Console preferred domain configuration and setting. Hence, it is important that you check your Google search results to ensure that the canonical URL you listed in Google has not changed with this update.
Are you getting the best return out of your digital marketing? Need an extra pair of eyes to review your online game plan? Let our experts take a look at your current state and do a comprehensive digital marketing analysis at no cost to you. Please call us at (800) 379-2829 or contact us today and we will get to work right away.
It's true; come July 1st, Google will, by default, use its mobile Googlebot to index all the new sites that come online. This move will help ensure that the users' needs are placed at the forefront. Besides, Mobile-First indexing is something that Google has already been doing with over half of the search results anyway.
Want to Find Out Whether Your Site is Being Indexed by the Mobile Bot?
Chances are, if your site is responsive and mobile-friendly, then it is already being indexed using the mobile bot and you have nothing to worry about. However, if you still want to check whether your site is being indexed using Mobile-First indexing, then it is fairly easy to do so.
Normally, you will receive an email notifying you that your site has been migrated. In case you missed the mail, you can check using Google's URL Inspection Tool. All you have to do is add your homepage URL in the top search bar in Google Search Console account and hit enter.
The page that comes next will show you whether the site is being indexed using Google smartphone bot.
If while using the tool you are unable to understand the results you get, go through Google's URL Inspection Tool guide that offers details on all the different types of results one can get.
Questions about Ranking on Google Or Ranking Issues? Talk To Us.
Coding errors can pop up anytime and Google is all set to make it easier for us to realize when we have one on our hands. In an effort to offer more transparency on how our structured data is actually performing, Google has added three new reports to its Search Console. These new reports are as follows:
Logo Enhancement Report – If you are using Logo Markup, this report will provide you with details pertaining to the performance and/or errors around your Logo Markup.
Sitelinks Seachbox Enhancement Report – This report has been put in place to provide you with insight into the performance and/or errors around your SearchAction Markup.
Unparsable Structured Data Report – This error report has been designed to enable you to analyze and resolve issues around markup codes that fail to pass Google's testing.
As long as your site has these specific markups, you will be able to find these reports listed under the Enhancements tab in Search Console.
Why we need these reports?
It is fairly common for an error to pop up even after you run a new code through Google's Structured Testing Tool. These new reports give you a comprehensive breakdown of when Google first discovered the error, the pages with the error and even what the error looks like.
However, while you are trying to see whether you have been able to successfully troubleshoot the markup coding issues in your site, you need to bear in mind that the reports take time to update. It can take around a week or more for the updated page code to reflect on the reports even after you Validate a Fix.
Is your Online Listing up to date? Find out your Visibility Score today
Area 120, Google's experimental products group, introduces a new call automation service – CallJoy.
A cloud-based phone agent, CallJoy will help local businesses improve, measure and automate their customer service.
Take a look at Google's promotional video explaining the benefits of their new service.
Here's a breakdown of how it will work…
Post a quick setup, you will receive a local phone number.
CallJoy will immediately filter calls that matter and start blocking unwanted spam calls.
An automated agent will answer calls that matter the most, greet the callers with a custom message and provide basic information related to your business, like days of operation, services available, etc.
If the customer would like to place an online order or book an appointment, the virtual agent will send him/her an SMS containing the URL for the concerned task.
The calls will be recorded and transcribed for quality purposes regardless of whether the callers interact directly with you or speak to the CallJoy agent.
These features will make it easier for business owners to tag and search each conversation based on the topic. For instance, a restaurant owner is most likely to search how many times a day callers placed orders for a particular dish.
CallJoy also compiles your data in an online dashboard and mails you a daily update including metrics like volume, new vs returning callers, etc.
At an economical fee of $39/per month, CallJoy promises to deliver customer services for small businesses that were previously available only to larger corporations.
Final Takeaway
Although it has been noted by many local search experts that Google isn't that great with automation so far, if you wish to test the system? Sign up for early access here.
A new Automated Ads tool was announced by Facebook recently. The social networking site claims it to be of great help in creating result driven ads.
The Tool Will Have Following Features:
Suggestions to create up to 6 different versions of your ad.

Call-to-action buttons
Text
Other creative details
(Facebook will show the best-performing version, once the ad is active)
Tailored audience recommendations based on the information available on your page.
Budget recommendations that are likely to generate results as per your goals.
(Your own budget can also be shared to determine the estimated results)
Receive timely notifications to help you understand how your ads are performing and how you can improve them.
Additionally, Facebook has expanded its free business tools to allow appointment booking and managing.
You can also find 3 new features added to their video editing tools…
Automatic Cropping
Video Trimming
Image & Text Overlays
Have a look at the announcement page that provides complete details and video guides on how these tools can be used.
Need help with Facebook Advertising Or Facebook Ad Setup? Talk To Us.
The PPC "Dirty Secret" That No One Talks About – When it comes to PPC marketing, performance-based marketing alone is not important, brand awareness requires equal attention.
Google Ads deprecated content exclusion for mobile app games & some more updates were announced by Facebook & Google.
Though U.S. search spend in the year 2018 increased by 19% the share of digital ad spend shows a downfall yet again.
You can expect some big changes in the Facebook audience network placement. Category exclusion will no longer be included in the audience network in favor of 3 more generic "Inventory Filters".
The 2019 Microsoft Advertising Summit Review: Key Takeaways, Emphasis on Microsoft Audience Network, Shopping Updates, New Management Tools, Developing Differentiators & Automation.
In a new move, Amazon added negative keywords to Sponsored Brand Ads for both, Seller Central advertisers and Amazon Advertising advertisers.
Google announced new ad formats and shopping campaign innovations, offering brands to connect with customers & grow business, at Google Marketing Live.
Google is expanding your shopping ads to additional Google platforms. Your standard shopping campaign is now eligible to appear on YouTube and Google Discover.
A guide to approaching rising Google brand CPC. Know how to manage rising CPC of branded keywords in Google Ads.
Google adds new recommendations to optimization score in Google Ads to help you achieve your business goals faster.
Know the three major themes from the Google Marketing Live 2019 and what they might mean for marketing programs.
Are you getting the best return out of your digital marketing? Need an extra pair of eyes to review your online game plan? Let our experts take a look at your current state and do a comprehensive digital marketing analysis at no cost to you. Please call us at (800) 379-2829 or contact us today and we will get to work right away.
Google recently launched a new feature that lets business owners create a short name to define their GMB listing URL. The intention behind rolling out this feature was to make it easier for business owners to share details with their customers as short names are easy to remember (duh).
This is obviously a very useful and smart feature because earlier businesses had to market the extremely long Google My Business URLs. Also, keep in mind that just like the Emails, the short names will run out very quickly, so make sure you hurry up and claim your short name before someone else does.
It can even harm you if you don't act on time as your competitors may use those short names to their advantage. Here's how it works according to Google:
If you're a verified business, you can create a short name, or a custom name, for your Business Profile to make it easier for customers to find you.
When you share your short name, customers can enter the short name URL in the browser's address bar, like "g.page/[yourcustomname]", to go directly to your Business Profile.
Note: For bulk users, short names have to be claimed individually per listing.
Having a short name for your GMB listing will not only help you in sharing it but will also help you to get more reviews. Not to mention that it will be easy for your customers to remember those names so they are more likely to click on that link, instead of passing it away as just another promotional message/Email.
Head straight to the Google support page to know how to create, change and delete your short name. In case you spot someone else using your brand name or spot any offensive or spammy content, you can submit a report using this link.
We can not emphasize more on how imperative it is to use it and act as quickly as possible because there's not a single reason to not use it. It will help you with a lot of your marketing efforts. So get started as quickly as you can.
The process is very simple, just follow these instructions.
Sign in to Google My Business.
Open the location you want to create a short name for.
From the menu, click Info and then Add profile short name.
Enter your short name. You can enter up to 32 characters.
If your name isn't available, you'll receive an error message and have to choose a different name. Try abbreviating your name or adding other descriptions, like your location. You can also pick another word that describes your business or brand.
Click Apply. Your short name will show as pending, and when it's ready, it'll show on your Business Profile.
Questions about your Google local listing? Contact Us
Now you can highlight positive customer reviews for your business easily. Google has rolled out a new feature that allows you to highlight the reviews from your happy customers. It's called Suggested posts: Customer testimonials.
Here's an excerpt from their announcement:
We're happy to announce a new feature that lets you post automatically suggested reviews as customer testimonials.
In some countries, Google My Business will provide suggested posts to help you showcase positive reviews left for your business. You may get suggestions for new testimonials to post when you sign in to Google My Business, or via email notifications.
These posts are automatically suggested based on 4 or 5-star reviews recently left for your business. You'll be able to review and edit the post before publishing it.
Here's an example of how it looks:
Takeaway
Positive reviews are immensely beneficial to your business and bottom line. So if you have a verified Google My Business listing, you can use Google posts to highlight reviews from your happy customers. It can help you in many ways. Also, do not forget to constantly use Google posts to promote your events, products & offers. In case you are new to Google posts or thinking about how much value it will bring to your business, we highly suggest you give this article a read.
CHECK YOUR ONLINE REPUTATION SCORE
Google My Business rolled out a Products Beta feature to some business listings last year. It allowed them to add products to their listing just like services. Google has a very easy to understand help page that explains every single detail of this feature.
Be informed that currently, it's only available to a few businesses in select countries. Also, they have special instructions for different categories. So Make sure you read their help page before diving deep into it.
If you are eligible to promote products, you are allowed to feature your products within a Google post, which has proven to bring in a lot of sales.
But just like the service feature, you will have to add each item one at a time. And because it's only available to retail merchants, it's obviously a very slow and tiring process. Let's see if they will allow bulk uploading in the future but as of now, it's just one product at a time.
We tried searching for answers as to why it's only available to retail merchants that also to selected few, we just found this statement:
Important: This feature may not be available to all retail merchants. We're working to bring it to all eligible businesses.
Takeaway
If you are a retail merchant and eligible for this feature, you can see it in the products tab in the left-hand menu. And if you are eligible, the first thing you should do is to try it out right away. It is a free marketing tool and can bring in a lot of relevant traffic & ultimately boost your sales.
Is your online listing up to date? Find out your visibility score today
Bing Ads is Now Microsoft Advertising: It's a move to demonstrate that Microsoft is aligning Microsoft Advertising with the broader aspects of search marketing.
Facebook has launched a new interface for Ads Manager. It will be effective from May 1. And there's no way to switch back to the prevision version.
Google has postponed the Video campaigns and has launched Parallel Tracking for display campaigns.
It is possible that in the near future, product price and seasonality will be taken into consideration as new smart bidding signals in Google ads. Learn more.
Instagram is seeing steady growth in term of ad spends and so does the newer ad formats like responsive search ads. We highly recommend reading the Marin's Benchmark Report Q1 2019 on Most Popular Ad Formats as it sheds light on the latest trends.
If you are running Google display ads, then be aware that there is an automated targeted setting that you need to turn it off right away. Although Google says that it targets customers who are likely to convert, but the fact that they have buried it deep in the settings says just the opposite.
Bing Ads which is now Microsoft Advertising has launched a new call to action extension. This particular extension help you highlight the CTA on your text ads and those who have participated in the beta have witnessed an average boost of 20% in their click-through-rate.
If you are not using responsive search ads, this article might give you some (seven to be precise) reasons to use them in 2019. And even if you decide not to, at least you will have knowledge about it and it will come handy in the future.
Here's an excellent guide on how to graph the new Impression and click share metrics to find data insights in your Google Ads account
Amazon is attracting more and more advertisers as businesses are preferring to advertise directly on the E-Commerce platform rather than the search engine. Which means that they are avoiding the first step altogether and jumping straight to the second one & getting good results from it.
Are you getting the best return out of your digital marketing? Need an extra pair of eyes to review your online game plan? Let our experts take a look at your current state and do a comprehensive digital marketing analysis at no cost to you. Please call us at (800) 379-2829 or contact us today and we will get to work right away.
Google launched a massive algorithm update between March 12th & 14th. It was one of the biggest updates in recent years. Because it was a broad core update, Google came out to confirm that they have indeed launched a massive update and called it March 2019 Core update. Many SEO's also termed it as Florida 2 update.
Key Takeaways
None of our client's websites were affected by this update.
As per observations from other sources, the sites that were hit by August core update 2018 soon recovered from it. Seems like Google rewarded them for adding quality content, building high-quality Google friendly links and improving the user experience.
While some enjoyed the reward, some sites got punished. It may be because of the thin content present on the site and lack of basic on-page SEO factors.
Although the March update affected many industries, "Your Money Your Life" industry was hit the hardest. If you are wondering what exactly is Your Money Your Life, here's a brief explanation:
Websites asking for personal information, such as identification numbers, bank account numbers, drivers license numbers, etc., which could be used for identity theft.
Websites used for monetary transactions.
Websites offering medical or health information.
Websites offering advice on major life decisions.
Websites offering advice on major life issues.
If your site was hit by this update or in general is not performing well, you can get in touch with our experienced team to help you out.
A verified Google My Business listing can take your company to new heights. When your listing is verified, it not only gets a major boost in the SERP, but also appears on Google Maps & local pack. Having a verified listing on the GMB increase chances of your website appearing in front of your prospects since Google puts so much emphasis on the location of the searcher.
But over the years, Google has made their policy strict and now it's harder than ever for some business (especially those who are in the service industry) to get their listing verified. So let's find out if your business qualifies for it and will also try to explain how Google sees it.
Brick and Mortar
A traditional office, store, warehouse or shop gets the fastest approval from Google.
Shared space
1) Business inside another business
If you have a store or office inside a commercial complex it means that you share that location with other businesses as well. Although you are entitled to a verified Google My Business Listing, you might face some issues since Google will be extra cautious while verifying it. Many people have reported that although their business got verified, it still shows "Your business is verified. Listings may be reviewed for quality and can take up to 3 days to be published." But it never gets reviewed and published within 3 days. It takes way longer.
2) Departments within other business, universities, or institutions
This case mostly arises within universities, hospitals, and bigger institutions, since they are spread over a huge area and have various entries for different departments and also have different timings.
Here are Google's guidelines for getting a verified listing of different departments of the same company.
"Publicly facing departments that operate as distinct entities should have their own page. The exact name of each department must be different from that of the main business and that of other departments. Typically such departments have a separate customer entrance and should each have distinct categories. Their hours may sometimes differ from those of the main business."
3) One location, one owner, multiple businesses
If you are an owner of multiple companies and they all share the same physical location but you want each of them to have its own listing, they should each also have distinct categories and business names and phone numbers and each phone should be answered with the name of that specific business.
4) Different practitioners at the same location
What if you are a lawyer or real estate agent who operates from the same location that other lawyers & realtors share? Will you be eligible for an individual listing? The answer is "YES". Here's what Google's guidelines say about it:
"An individual practitioner should create his or her own dedicated listing if:
He or she operates in a public-facing role. Support staff should not create their own listings.
He or she is directly contactable at the verified location during stated hours.
A practitioner should not have multiple listings to cover all of his or her specializations."
Having said that, have no doubt about it that it is going to be really challenging. However, if you run into any problems then you can contact the Google support team on Twitter @GoogleMyBiz or you can fill out the form here.
5) Virtual office space
Google has made it clear that if you use virtual office spaces will not qualify for a verified GMB listing. It will be eligible only if you or someone from your team is "available" there at the location during the business hours mentioned. Google has also recently updated its guidelines regarding this. Give it a read.
6) Sharing an office with a business like yours
You will have a tough time verifying this kind of business because no legit business would want to sit at the same location where their competitors are. And in case you manage to get it verified, the chances of data getting conflated is very high. So it's better to just avoid it because it can get messy.
7) Co-working spaces
It's not very different from shared spaces and virtual office. So let's just say that if you or your employees are available at the address during the business hours then you are eligible for a verified listing on Google My Business. But let me repeat, it will be tricky!
8) Home-based business location
One of the most hectic situation to be in. Google HIGHLY doubts a business that is being operated from a residential address because it got spammed a lot in the past and now they want to avoid it. However, you may be eligible for the listing, if you can show proof that you have set up a legitimate office in your home where you meet your customers. They may ask for the photos or/and videos of sign boards, business cards, front entry, etc. The reason given by Google for this is: If you meet customers at your home, then you MUST have a signboard. There's also an option of video call verification where they will ask you to show you your entire setup while being on a call with you all the time.
Service Area Businesses (SABs)
Let's first understand what Google considers as Service area business: "Service area businesses are those that do their work at the customer's location".
Hidden Addresses
If you don't meet your customers face to face, then Google thinks that showing your address on the map is not required. If you operate such business, make sure you answer all the questions appropriately while setting up your GMB account.
Verification
To get this type of business verified, you may be asked for additional proof form Google staff to ensure that your business truly exists and is legit. You may be asked for videos of your work vehicle etc. to assure Google that you are running a legit business.
Home Addresses
It has been seen that many companies have tried to create an individual listing of their business from the home address of their own and sometimes employees. While this "Might" work, but there are high chances that it will backfire since you are trying to trick the biggest internet country on the planet.
Takeaway
Make sure you read Google's guidelines & above-mentioned tips and information before setting up a Google My Business listing. Because not only Google has made their policy strict, but your competitors are also looking out for any inconsistency so they can report a problem with your listing. This may result in suspension of your account -which you will want to avoid at all cost.
Questions about your Google local listing? Contact Us
Everyone was excited about Google Posts within the SEO community. But over time we analyzed that it is getting less and less exposure. However, we still believe that Google Posts are worth your time and efforts.
The good news is, that while other types of Google Posts are getting less exposure, "Offers" are getting more & more exposure. Google's new layout introduced a dedicated space for customers to see a carousel of Offers from your business.
Actionable Strategy
Google Posts may not be proving as fruitful as you might have expected it to be, but it still drives free traffic. So don't stop creating Google posts and utilize the "offers" within the Google posts to the fullest. However, make sure that you are sticking to Google's guidelines while creating offers:
"An offer can include a description of the promotion, a coupon code or any terms and conditions useful to your audience. You can surface up to 10 unique offers in the carousel, providing a list of choices."
Questions about Google+? Contact us!
Twitter has launched a new tool that lets you know the best time and date to post your video content.
According to Twitter, it's an effort to provide our publishers with more actionable data to help them improve their performance on Twitter.
As seen in the chart below, Timing is Everything displays historical data showing when audiences are on Twitter watching and engaging with video.
They further added:
"It's important to note that the chart on the page doesn't show when your organic followers are watching your videos; instead, in the aggregate, it shows when people on Twitter are generally watching any video on Twitter."
Takeaway
Although it doesn't provide insights about YOUR post, it's a good roadmap to find out the right time to post. Keep experimenting with your posting time based on the insight you get from this tool and you will eventually hit the right chord. This means, you will eventually be able to figure out when is the best time to post video content for YOUR followers.
Are you getting the best return out of your digital marketing? Need an extra pair of eyes to review your online game plan? Let our experts take a look at your current state and do a comprehensive digital marketing analysis at no cost to you. Please call us at (800) 379-2829 or contact us today and we will get to work right away.
If you or any of your clients has a mobile business, like plumbing service, landscapers or any business that is always on the move – we have good news for you.
Google wants to help those who service multiple areas by showing their service area & business information on Google Search and Maps. You can enter the area you are generally in by submitting the list of zip codes on GMB.
It simply starts with "Do you want to add a location customers can visit, like a store or office?" while creating your GMB account. It will then show you options that are tailored to fit the needs of a mobile business. But in case you already have an account on GMB, you can edit it from the dashboard.
The best part about this feature is – it allows the business owners to separately edit the storefront and service area. So, in case you have a physical location and also provide mobile services, you can highlight both on the SERP and Map.
Just in case your address isn't applicable to your business, you can simply clear it. But will there be any downside to it? These points might be able to answer your question.
Clearing your address will turn your listing into a service area business which will remove the directions icon, remove the maps pin, remove the listing from the Google Maps API and hide your address from the public.
If you're a service area business and your address was automatically cleared by Google, don't try to add it back. If you attempt to do so, you'll be required to reverify it.
In spite of your "missing" address, Google still knows where you are but they hide your address from the public.
The old service area radius is replaced with a list of zip codes or cities.
Rankings are still based on your address (whether you like it or not).
If you move, you should add your new address back, re-verify it, then clear it. Otherwise, your ranking will be based on the old address.
Our takeaway
If you or your client's business can benefit from the service area feature, make sure you read Google's announcement & then head to this article for further explanation.
Questions about your Google local listing? Contact Us
Again, a piece of good news for business owners and agencies from Google. Google is now allowing business owners or those who operate it digitally to respond to reviews directly from the desktop.
Until now, you had to open the Google My Business Mobile app to do so – which was troubling for some as many found the GMB app confusing. This new feature (which should be there from the very start) will provide convenience to agencies who have multiple listings to manage.
According to Community Manager, Kara at GMB…
"We're making improvements on how you can reply to reviews, and providing you with more information and tools to get feedback from customers. You can now reply to reviews directly with your business profile on Google Maps from your computer.
Replying directly from Google Maps lets you manage your reviews without having to download the Google My Business app or open its homepage".
How to go about it
Just search for your verified business on Google Maps. When you see your listing scroll down until you see Reviews, then click Reply next to the review you'd like to reply to.
Our takeaway
We all know the importance of reviews and how it plays a crucial role. By allowing us to directly respond to them, Google provided the much-needed convenience. In case you haven't seen it already, Google has released it's guidelines on how to respond to reviews, especially the negative ones.
Google Search Console has finally added Structured Data Product Markup reporting on 22nd of Feb, 2019. Not just that but they also start sending out emails notifying about your active product markup errors. The product markup reporting now includes:
Recipe
Job Posting
Event
Q&A Page
Product
Despite being one of the most important Schema markups, Google still hasn't finished the reporting yet and are still working on some bugs.
Be informed that not all websites have access to this new reporting, so if you haven't found one in your search console, chances are you will soon be able to see it.
When we tested some WooCommerce website, the search console showed some errors like:
Either "offers", "review", or "aggregateRating" should be specified.
But when we tested the same URL on Google's Structured Data Testing Tool, it did not display any errors, it just showed warnings instead.
Our takeaway
As you can see, the number of errors and warnings on the new Structured Data Product Markup reporting is staggering. But be careful of all the errors and warning emails that you might be receiving as they can be actual errors and not a bug.
But you don't have to worry about something that you can't control like not having a review to add since Google is still working on the New Search Console and will likely fix the bugs very shortly. So if you see any errors and can't find any solution to it, wait for it. Google will fix it out and we will notify you as soon as they do.
Is your online listing up to date? Find out your visibility score today
Google has recently revamped their Test My Site Tool that shows the average loading speed of your website on mobile devices along with a report on how to fix issues and make your website better.
The biggest change here is they are now using a 4G connection to test the site speed instead of a 3G connection that they used earlier. They have also added some new features, which according to Google, will help website owners boost their site's performance.
Here are the new features that have been added to the tool:
The speed of both their entire site and of individual pages
Whether their site/page speed is faster or slower compared to the prior month
Whether their site speed/page speed ranks Fast, Average, or Slow
How their site speed compares to others in the industry
The potential impact of site speed on revenue
A detailed list of recommended fixes to increase speed on up to 5 pages on their site
A complete report to share with their team
Our takeaway
When it comes to the digital world, every second counts. Multiple types of research have confirmed that site speed directly affects the bottom line of your business. Hence, you want your website to load fast. Now that Google has revamped its tool and provides more meaningful insights, it's easier than ever to understand the issue (if any) and fix it immediately.
If you need any help, our experienced team will be there to assist you. Just connect with our support team with details.
Google has finally decided to shut down Google+. Although they announced it last October, the last nail in the coffin will be put on the 2nd of April. Here's the full FAQ in which Google provides details and updates regarding the shutdown.
They have already stopped allowing people from creating new profiles from February and now it will be shut down for "Most" of the people. By most of the people, we mean those who don't use the G-suite. Google is still somehow trying to milk Google+ (can't blame them though) and add it to the G-Suite. According to Google, it will be like a private & secure social network where the team can share ideas, projects, and updates in real time.
Be informed that your photos & videos on Google Photos will not be deleted.
And if you want to download the data from your Google+ account before Google shuts it down completely, click here. Take note that downloading your data doesn't delete it, so here's where Google provides Instructions for deleting your data.
Our takeaway
Make sure you download all your important data from Google + account, including data on album archives and pages.
Delete the Google+ Icon from your website
De-activate any auto-post settings for Google+ in your WordPress plugins.
Remove any schema markup that is linked to your Google+ identities.
Questions about Google+? Contact us!
Quora rolled out auction insights and search targeting option.
Are you getting the best return out of your digital marketing? Need an extra pair of eyes to review your online game plan? Let our experts take a look at your current state and do a comprehensive digital marketing analysis at no cost to you. Please call us at (800) 379-2829 or contact us today and we will get to work right away.
How to adapt voice search in your SEO strategy and what are we doing for Voice Search Optimization.
Voice Search is undeniably growing at a rapid pace, and for good reason — it's fast, convenient, allows you to search on the go, and it's becoming part of the devices that consumers are using. It has taken a good percentage of total searches across the world. This is thanks in part due to AI assistants like Apple's Siri, Amazon's Alexa, Google Assistant, etc.
With mobile impacting desktop in terms of search queries, and home automation devices becoming mainstream, voice search will power many future local search queries. Optimizing for voice search conversational terms will be a key differentiator.
The good news is that we already have services in place according to Google's priorities such as surveys and widgets to boost customer reviews in Google / Yelp / Facebook.  We were one of the first agencies to adopt Voice Search optimization, wherein the content we create is more conversational and matches user's natural language pattern.
Here's a list of things were currently doing for Voice Search optimization:
Verified and Accurate Google My Business Listing – Most voice search queries will ask for directions to your business address. For this, we will make sure that your business is listed accurately on Google Maps. Without verification, it would be really difficult to rank for voice search queries.
NAP (Name, Address, Phone) Consistency across Local Sites – Accurate map listing, in terms of name, address and contact number, across multiple map databases will also help search engines to be more confident about your location, and it will form part of ranking algorithm. We will ensure that your business information (NAP details) is consistent across other top tier and second tier local search engines, directories and review websites.
Generating Positive Reviews – Customer Reviews are a critical part of ranking algorithm for voice search. We can help you get positive reviews on Google and Yelp for your business via our proprietary Plug and Play Review Widget and Survey Review Booster.
Mobile Friendly Website – Since most voice searches are done on mobile devices, you MUST have a mobile-friendly site. If your website isn't mobile friendly, we can help you setup a mobile friendly version with the help of our experienced team.
Conversational Content – Mobile voice searches will use natural language, which means long-tail keyword phrases are more important than ever. A way to add natural language to your website is by using words and phrases that people actually speak (versus words they type into a search box). The content used will be more conversational in tone, and the keyword phrases will probably resonate more with a person performing a voice search. We have already started implementing this for website content which will help the site rank for voice based queries.
Microdata & Advanced Schema Markup – Google will start using schema markup both as a site quality and richness indicator (i.e. affecting rankings), and for creating carousel-like results for certain searches, with Knowledge Graph-like summary data on each result in the list. We will help you setup structured data on your site.
Rank Tracking – We have already started tracking rankings in mobile search results for voice based terms like "near me", "close to me", "around me", etc. around physical location across all verticals and reporting these rankings on our dashboard.
FREE INSTANT SEO Audit Of Your Website
Google My Business itself is not a public-facing, searchable directory (such as Yelp), BUT  your listing on Google My Business is what many other public-facing, searchable directories pull from.
This includes Google Maps, which has become its own hybrid form of a review site/business directory/navigation service.
Your Google My Business listing can also impact your rankings in search results on both Google Maps and regular Google searches.
If that's not enough to convince you, here are some compelling stats that highlight its importance.
Businesses with a Complete and Accurate GMB Listing:
Are 2.7x more likely to be considered reputable
Get 7x more clicks
Complete and Accurate GMB Listings:
Are 70% more likely to attract location visits
Are 50% more likely to lead to a purchase
Here's how you can optimize and take full advantage of your GMB listing.
BASIC LEVEL
Set up your Google Business listing
The first step is to set up (or claim) your Google My Business Listing. Go to Google My Business page and click "Start Now" in the upper left corner.
Did you know that anyone can list your business on Google? That's a little scary, but fear not—you as the owner can claim your listing which grants you the access to edit and update your information, to post timely information, and to manage reviews. The claiming process requires a few steps, but it is a must.
Complete your listing
Fill in every relevant field that Google offers. You want to make sure the profile is as complete as possible and that every piece of information is accurate.
The impact of inaccurate or inconsistent listings is not one you can afford. A complete Google My Business listing includes:
Business name:The legal / official name of your business.
Address:Full address of your business.
Phone number:A number with a local area code is recommended. That's one extra signal to Google that you are actually local. Make sure the number you use for your Google My Business listing is also displayed on your website.
Category:Choose a relevant category. This will help Google decide which searches your local listing belongs in.
Website:Your website URL.
Hours of Operation:The hours your business is open. For days when you have unusual hours, like holidays or special events, you can set special hours.
Description:What you offer, what sets you apart, your history, or anything else that's helpful for customers to know. Allowable limit is 750 characters. Keep in mind that only the first 250 characters show up in the Knowledge Panel, so prioritize your information. Finally, no links or HTML.
Photos:Showcase your products and services to people who are looking for what you offer. Consider hiring a Google approved photographer to create a 360-view virtual tour of your business for customers. According to Google, listings that have a virtual tour and photos generate twice as much interest as those without.
Depending on your industry, there may be additional fields such as menus for restaurants.
A complete listing makes it as easy as possible for potential customers to find and contact your business. In addition, the more complete your listing is, the more favor you will receive from Google when ranking you in results.
Make sure your information matches everywhere else
One thing Google's algorithm looks at to verify the legitimacy of a listing is a consistency in how it's listed across different websites. While that seems simple enough – your address is the same each time you enter it somewhere – it's easy for little differences to slip in. Maybe you wrote out the Road part of the street name one time, and shortened it to Rd another time, for instance.
Pick a standard way to write out your address, a consistent phone number to use, and make sure all your listings match both each other and the information you provide on your website. And work on getting your website listed in as many relevant directories as possible.
Avoid penalty-inducing offenses.
Any work you do to optimize your website or local listing will be for naught if you incur a penalty. Google suspends business listings for a range of offenses. Getting suspended is stressful, confusing, and bad for business, so it's best to avoid doing anything that puts you at risk of it.
Read through Google's guidelines for Google My Business listings so you have a full understanding of what not to do. Some of the main things to avoid are:
Using a URL that redirects to your website's URL, rather than the actual URL itself.
Trying to awkwardly add keywords into your business name field.
Having multiple local listings for the same business location.
Using any address for your business that isn't a physical storefront or office space where you meet with customers.
Use common sense and don't try to play the system or get extra listings and you'll probably stay on the right side of Google.
Encourage reviews
You'll notice that the local businesses listed in the map snippet of a local search usually have star ratings next to their name. Google wants to provide the most useful information to its users, and users want to find the nearby business that seems the best. In both cases, it benefits your business to have a high star rating.
Ask your happy customers to take a few minutes to give you a review on Google. Include an encouragement on promotional materials you hand out or put up in your store. A gentle nudge or a reminder of how much it means for your business can make your loyal customers that much more likely to take the time to say a few kind words about you.
Utilize our proprietary Dashboard Review Widget as well as our Survey Module to get positive reviews for your business listing on Google and Yelp.
Make sure your website and content is optimized for search
All the usual SEO advice that helps strengthen the authority of your website in the eyes of Google matters here too. So don't focus on optimizing just your local listing. Optimize your website as well.
Make sure that you:
Incorporate relevant keywords into the meta tags and copy on each page, where you can do so naturally.
Add schema markup to your website.
Create content with a local focus i.e. locally relevant landing pages.
Look for local linking opportunities.
A strong website that's optimized for both your customers and search engines will be that much more likely to make it into the list of the top three in a local Google search.
ADVANCED LEVEL
Post to Google My Business
Just like with other social media platforms, you can now post directly to Google My Business. Your posts show up on the "Posts" tab of your listing, but might also become visible on your Google Maps or Google Search result, depending on relevance.
Through Google posts you can make announcements, create events, highlight products, and run promotions. The information in these posts is that which customers need in order to stay engaged with you, which is ultimately what leads them to choose you over competitors. In addition, each post type has a call to action button, making the experience from discovery to engagement seamless.
If you're not already convinced the impact Google Posts can have on your audience, check out this quote from Google:
"Seventy percent of people look at multiple businesses before making a final choice. With Posts, you can share timely, relevant updates right on Google Search and Maps to help your business stand out to potential customers. And by including custom calls-to-actions directly on your business listing, you can choose how to connect with your customers."
Utilize Questions & Answers
Questions & Answers is a great feature for Google local search. It's very cool! Just like it sounds, Q&A allows people to ask questions about your business and you can answer those questions.
The Google My Business Q&A feature is the perfect opportunity to hear directly from "the people" and you can respond to them. Win-win.
One thing you should do is be proactive and create a Frequently Asked Questions list to preempt people's GMB Q&As. Check with your sales reps and your customer service staff to identify the questions people most often ask, then put those Q&A questions on your GMB listing.
TIP: Google has said that upvoting questions can make them more visible. If someone has a particularly important question, go ahead and upvote it.
Google My Maps Syndication with Driving Directions
Google My Maps Syndication is an advanced level strategy to gain local With Google My Maps Syndications, you can get:
Map mentions from top ranking GEO locations
Locally optimized Tier 2 links and embeds
Driving directions to your location from serviceable areas
Improved local search rankings
Here's how an optimized Google My Map with driving directions (embedded on the website) looks like:
Respond to Customer Reviews. Even Negative ones
The reviews on your GMB page can be a deciding factor in whether or not a buyer engages with your brand. Just check out some of these statistics about Local Consumer Reviews:
85% of consumers trust online reviews as much as personal recommendations
Positive reviews make 73% of consumers trust a local business more
68% of consumers left a local business review when asked
30% of consumers say they've judged a business based on its responses to reviews
When making a purchase decision, people look to others for their opinions. We all do it. And we do it often. We want to learn from the experiences of those who have purchased before us. Always respond to your reviews. Positive reviews give a good impression of your business and should be easy to respond to.
But what do you do about the inevitable 1-star rating and the scathing negative review?
Many businesses shy away from them, hoping they'll go unnoticed. But you need to respond to those reviews. The people leaving them deserve it, and the people reading them need it.
Conclusion
There are many ways customers can find your business, but there is no denying that Google My Business is an incredibly powerful gateway to your website.
It positions your important business information in front of the eyes of potential customers who are looking for your product, service, or experience.
It helps with your local SEO, offers a chance to engage with your customers via reviews or posts, and provides useful insights on your customers' purchasing paths.
Is your online listing up to date? Find out your visibility score today
If you run a business that relies on local search traffic for the majority of your custom, Yelp is an essential asset to your business' online strategy. Fortunately for you, businesses can also establish a presence on Yelp to communicate with the community of users built up on the app. This puts you in the driver's seat where your business is concerned, and allows you to harness this incredible platform to grow your customer base.
Let's Get Started
If your business has been recently established, you may not even be listed on Yelp. Fortunately, the app has a comprehensive infrastructure for helping you register your business, or take control of it if it has already been listed on the app.
If the business is already listed, visit the Claiming Page and click "Claim your Business".
If you searched for your business and couldn't find it, simply click "Add a Business" at the bottom of the page.
If your business has already been unlocked, that means someone else has already claimed your business. You need to get in contact with Yelp to find out how that happened, and prove you're the real owner to reclaim the account.
If your business has been listed by users, you can unlock it. You'll be expected to provide your first and last name, email address, a password, and as with any app, agree to the Yelp terms of service. This will create the business account for you to start posting.
If you have any issues creating your business account on Yelp, the Yelp for Business Ownerssection of the site has all the information you should need.
Yelp for Business Owners: 3 Versions to Choose From
While most of the best practices for Yelp for business owners above are available on the free subscription to Yelp, there are available three different versions to you.
The free version allows you to claim your business and establish your profile among the Yelp community. You'll have some control over the content that's on your profile, and the ability to upload your own photos and respond to reviews. Yelp describes this level as allowing you to do the following:
Update your business information
Upload photos
Add your categories and service offerings
Respond to reviews
Respond to appointment or quote requests
Create a Yelp Deal or Check-in Offer
The next product offered for Yelp for business owners is a paid service, called "Page Upgrades." As Yelp describes, this version allows you to "turn visitors into customers." Basically, this version allows for more customization than the free version, as you can add call-to-actions and remove your competitors' ads. Here's what Yelp says this version can do:
Add a call-to-action button
Remove competitor ads from your page
Customize a photo slideshow
Get access to Yelp customer support
And finally, the most expensive version of Yelp for business owners is the Yelp Advertising product.
This product is pretty straightforward – it allows you to set up ads on the Yelp app. With this account, you can customize all your ads on Yelp. You'll also have access to customer support to help you with your advertising efforts. Here's how Yelp describes this level:
Set your own budget
Start/stop your campaign anytime
Customize your ad's photo, text, and more
Get access to Yelp customer support
As part of Enhanced Yelp optimization, one should aim for a Verified Yelp listing.
To verify that you are the owner of your business, Yelp may call the number listed on your business page and prompt you to enter a verification code. Please ensure you are at your place of business to answer this phone call. To claim your business, click on the "Claim your Business" option next to your business. You will be required to give your email address. Once that is done, you will receive an automated phone call to the number mentioned in the listing. If the listing has a wrong phone number, you will have to send a request to Yelp to change it before they call you.
A verified Yelp listing allows you to update following things
Update your business information
Upload photos
Add your categories and service offerings
Respond to reviews
Respond to appointment or quote requests
Create a Yelp Deal or Check-in Offer
Hours
Under this section, add your business's opening hours. If your business stays closed on a particular day, choose that option. Also, if your business is closed temporarily, fill out this form to let customers know that your business is closed and until when.
Specialties –Include information about what your business specializes in. Make sure that you include all important keywords about your business here.
History –In this section, you can describe the history of your business and the year of business establishment. This will help customers know more about your business and its values.
Meet the Owner/Manager –Under this section, you can describe a bit about the owner or manager of the business. Write a short bio about the manager/owner and also upload a bio photo. This information will be helpful for your potential customers and it will easier for your customers to directly contact you.
Create Check-In Offers –Check-in offers can help you attract new customers and reward your existing customers. With check-in offers, your customers will unlock a special offer when they "check-in" to your business using Yelp. This way, your customers will broadcast to their friends on Yelp that they are at your business. With this Yelp feature, businesses can create special offers like a discounted price or a free item for customers who check-in.
Encourage Positive Reviews –Ask your happy customers to take a few minutes to give you a review on Yelp. Include an encouragement on promotional materials you hand out or put up in your store. A gentle nudge or a reminder of how much it means for your business can make your loyal customers that much more likely to take the time to say a few kind words about you.
Utilize our proprietary Dashboard Review Widget as well as our Survey Module to get positive reviews for your business listing on Google and Yelp.
SCAN YOUR REVIEWS AND CHECK YOUR ONLINE REPUTATION SCORE
Although most of us in the industry already knew (without even a hard proof) that click-through rate does affect the ranking of a site. But now we have got the proof.
Wall Street Journal has obtained an integral Google document via the US Freedom of Information Act that says the Google indeed uses CTR as a ranking factor.
Here's the most important bit from the document.
"In addition, click data (the website links on which a user actually clicks) is important for evaluating the quality of the search results page. As Google's former chief of search quality Udi Manber testified:
"The ranking itself is affected by the click data. If we discover that, for a particular query, hypothetically, 80 percent of people click on Result No. 2 and 10 percent click on Result No. 1, after a while we figure out, well, probably Result 2 is the one people want. So we'll switch it.""
Google's co-founder and the president of the parent company Alphabet also confirmed that apart from helping them understand that whether their search algorithms are providing users with high-quality results or not, the click data is also important for many other purposes, including ranking well on the SERP.
What does it mean to you?
Site owners are already trying their best to get more traffic to their site using various means. So their second most important goal has always been getting more clicks and the first being, well, increasing profits for their or their client's business.
But those who didn't prioritize CTRs, NOW is the time to do so. But before that, It's important to understand that Google ranking is one thing and CTRs are something else.
Actionable strategy
Click through SEO is about giving the users more reasons to click on your website. Like writing attractive titles & page descriptions, showing positive reviews on your listing etc. No doubt that the basic remains the same like trying to get a higher position on the search engine result pages, getting featured snippet status etc. But when it comes to CTR SEO, you also pay attention to the aspects that do not directly impact your rankings.
The messaging feature on GMB app relied on their own Google Allo, a messaging app that is about to be discontinued by Google in March 2019.
Which means that messaging feature will no longer be available unless Google comes up with some other alternatives. It will cause major inconvenience to both agencies and small business owners as many of them heavily relied on the messaging feature to connect with their customers.
An agency owner who handles digital marketing of a client with 500+ locations said that it is going to disrupt the whole chain since the company heavily invested in integrating the messaging. Many were utilizing the messaging option with their chat program. It allowed them to use the same chat program with GMB, their website, Facebook and other platforms.
To rub salt on the wound, Google prompts you to download Google My Business App if you try to add the messaging feature on any listing.
It may work for those who handle one or two locations, but it is not possible for agencies or business that have 100+ locations.
If you run an agency and are using the Google My Business agency dashboard, you cannot access the GMB app. Trying to do so gives you an error that tells you that you have no listings in your account.
A user on the Google My Business forum sums up why this sucks for agencies:
"This is horrible. We were utilizing messaging option with our chat program. Were onboarding many clients that would allow them to use same chat program with GMB, their website, FB, and more. This shuts that down really fast. Plus, I utilize Agency GMB dashboard, which does not work with the App. So to help clients that still want to use GMB messaging separately from the easy to use third party, I have to walk them through it, because I cannot help them through my dashboard access."
Takeaway
It's very unlikely that Google will entirely discontinue a feature that helps customers and companies connect with each other in the most convenient way possible. So there's a high chance that they will come up with some other alternatives to the GMB chat. But until then, we would advise you to not invest in the messaging and chat features until there is a solution that makes sense.
Questions about your Google local listing? Contact Us
Are you getting the best return out of your digital marketing? Need an extra pair of eyes to review your online game plan? Let our experts take a look at your current state and do a comprehensive digital marketing analysis at no cost to you. Please call us at (800) 379-2829 or contact us today and we will get to work right away.
We have witnessed some big changes in the SEO world in 2018. From big algorithm updates, to mobile first indexing & changes in Google search console, there is a lot to catch up on.
Search ranking and algorithm updates
Speed update. Google pre-announced that they will be launching the Speed update anytime soon in January but launched it five months later in June. At first, many website owners and SEO professionals were flipping out, thinking that it will adversely affect their site ranking, but Google confirmed that this update will only affect the slowest sites. Google said it "only affect a small percentage of queries."
Medic update. Clearly the biggest search ranking algorithm update in 2018. Google launched the Medic update around August 1 & confirmed it after the SEO community took notice and approached them to get more information.  At first Google shrug it off saying that it just another "broad core algorithm update" that they do multiple times a year, but this update was different as it specifically impacted health and YMYL categories.
Other algorithm updates. Along with the Medic update, Google also launched March core Update and April core update.
Mobile-first indexing
Google started hinting that they will be going mobile first very soon….in 2016. Yeah, they were planning to go mobile first since 2016 and fully shifted to mobile first indexing in 2018.
For those who are unaware of it, Google finally decided to index the internet from the view of a smartphone instead of desktop. They started sending notifications via Google Search Console to inform the site owners about this shift. Today, Google claims that almost 50% of the websites have been shifted to mobile first indexing.
Here's a Google guide on how you can prepare for mobile first indexing.
SEO changes
Structured data. Google is putting a lot of emphasis on structured data & schema.  From speakable markup for voice search related queries, a brand new indexing API for job posting schema to image search changes, various updates to recipe markup, new job posting guidelines, Q&A schema, live stream support, data sets schema, how to, QA, FAQs schema and so much more.
Other changes. Google not only introduced new schemas & API but also dropped support for the old ones like news meta tag, the standout tag and editors pick in Google news. This move was seen as an attempt to appear unbiased because all of the internet giants are facing allegation of partial treatment from a lot of publishers & users.
Google's effort around the dynamic rendering & lazy loading content and photos is an effort you've seen a lot around with JavaScript SEO in 2018 & will continue through 2019.
Personalization. As we mentioned earlier, the two internet giants Facebook and Google were accused of misusing personal data in 2018. However, Google said that they do not use personalization that much and it is limited to showing relevant local results. "BUT" the duck duck go founder says otherwise. He explained in a long Quora post that how Google misuses your personal data and how privacy becomes a myth when you use any of the Google products or services.
Google Search Console and other tools
Google launched a brand new search console in 2018. Just like most of their updates, they first launched the beta version of it and then removed the beta tag and fully launched it for everyone. They also provided a way to import your old search console reports and data to the new one.
Google also started showing Search Console snapshots directly in the search results for site owners. They also changed the limits and quotas on crawling and indexing within search console, removed the ability to use the public URL submission tool & provided convenience to the site owners by automatically verifying them with their Google Analytics account.
Google also tested new form of domain properties for cross site reporting, added a number of reports for event listing, AMP, links, mobile usability and more. They also launched several tools in 2018, and one of the best from the lot was URL inspection tool.
This wonderful tool gives a snap shot of how Google sees your page. Pretty awesome, isn't it?
They also heard the demand of the SEO community and finally allowed us to view 16 months of historical data. Not only that but they also expanded the API to provide us with 25,000 rows of data.
Google local
Google Posts. Google spent a lot of time polishing Google Posts. They tested many UI around Google Posts on both desktop and mobile searches and also updated the My Business Console to enable Google Posts on the web or through the mobile app.

However, all these efforts from Google didn't yield the type of results they were expecting since many local SEO experts said that the Google posts traffic and engagement level is on the decline.
Google My Business. Google not only updated the GMB API several times in the past year but also updated the GMB mobile app to allow business owners to manage their listing on the go. They added more insights data, analytics, branded searches, more query data and also launched an agency dashboard as well.
Mobile search and voice assistants
The increasing popularity of voice assistants has made many SEOs take keen interest in voice SEO. Although Google Home is considered the smartest one out there, but the competition is neck & neck since all the tech giants like Apple, Microsoft & Amazon have their own home assistants. But we can give credit to Google home for being the first home assistant that comes equipped with a display.
From an SEO perspective, we couldn't care less about which one is the best, but rather very much interested in how we can beat the competition & secure the number one spot in voice search results. We know that featured snippets play a big role in it, and as the usage will grow, so will the SEO tactics to outrank each other.
Google UI changes
Google rolled out a new design for desktop searches, discover feed & more results button for mobile and did many changes to UI.
They also increased and then decreased their snippet length, expanded the autocomplete predictions and started showing cameos of famous people in search results.
AMP. Coming to AMP, Google released a developer preview of showing the publisher URLs in search and not the Google AMP cache URL. They also launched AMP stories in search & a bunch of other AMP features.
Other big Google news
In other news, Google is finally closing down Google Plus after 7 years due to many security incidents.
Continuing from the last year, our client's rankings haven't had any major impact after roll-out of these algorithm updates and continue to rise as we shift to 2019.
FREE INSTANT SEO Audit Of Your Website
It's more than an obvious fact that consumers are most likely going to rely on newer reviews than the older ones. Also, in comparison with older people, younger individuals greatly depend on reviews for a number of things.
What's so surprising in this, you would ask? A new study has not only proved these facts but has also come up with some insightful metrics indicating the year after year changes.
A Local Consumer Review Survey published by BrightLocal last month, revealed that reviews are critical to the decision making process of consumers choosing goods and services from local businesses.
The below screenshot indicates a strong correlation between the trends and the age of the consumer.
It's nothing of a surprise that consumers aged 18-34 grew up in the online era. While those older than them grew up taking recommendations from friends and neighbors.
However, it all comes to the same point, people still consider reviews. The only difference over the years is that they are now digitized and available online for everyone to see other than just your friends or neighbors.
Key Findings of The Study
91% of 18-34 year old people trust online reviews as much as personal recommendations
40% of consumers only take into account reviews written within the past 2 weeks – up from 18% last year
More consumers require multiple reviews to trust reviews
80% of 18-34 year old people have written online reviews – compared to just 41% of consumers over 55
Older consumers are more likely to be skeptical about online reviews
In case you are looking for stats and in depth details, read the Full Report and for takeaway points, follow our Actionable Strategy based on the findings of the report.
Keep your reviews fresh if you are planning to target younger customers.
Reviews that are older than 90 days become less valid, those that are less than 2 weeks old are best and those within a couple of days are ideal.
Bad reviews create a negative impact on customers, you must put in all your marketing strategies to action to turn them into good reviews.
The more the reviews, more will customers believe in their authenticity. Make sure your product/service has LOTS of reviews or at least more than 10 reviews.
Having No reviews is almost as bad as having bad reviews.
So be open to reviews and deliver what your customers are looking for! If you're looking for genuine reviews, we highly recommend you to check out "MyReviewEngine". MyReviewEngine is a review management tool where your business can get more 5 star reviews and triple your sales. The system automates your review process and makes it easy to invite your clients to review your business, via email, SMS, etc. In addition to growing your reviews on auto-pilot, the tool also prevents negative reviews from being published online and be sent to you so you can handle that directly. There are several other features but those are just a few. Go here to run a review scan and check your online reputation.
Moz has released the 2018 local search ranking factors last month & it reveals a lot about the upcoming big changes in the SEO world. If you are looking for accurate predictions, or just want to stay updated about the current trends, we recommend reading the full report.
2018 was a good year for Local SEO since we witnessed a major boost in the rankings of the local players instead of the corporates. This just solidifies the facts that no matter your size, if your site has what it takes, then there's no denying that you can even beat the mega corporations.
Keep in mind that this survey was conducted among the SEO professionals. They were asked to rank the main ranking factors. Here are some of the key findings.
Local SEO has changed drastically over the past 3 years and if you are sticking to old SEO practices, it will do more harm than good. Also, if you want your site to rank high, you will have to prefer quality-over-quantity. Be it content, backlinks, reviews or citations.
It has been observed by many SEO professionals that you can manipulate the content on the knowledge graph. It mostly works for hijacking brand queries or getting clicks that you will not get normally. 
Also if your site is not receiving the kind of traffic that you were expecting that maybe you have to send signals to Google. What it means is that if Google gets the "hey this business is alive signal", it might boost your rank a little. You can then use this to show a detailed report of your SEO efforts. But you will have to figure out which thing to prioritize. Because there's a lot of things going on and there's a good chance that your client will not understand the technical things.  So you may have to break it down in simpler terms.
Factors to pay attention to in 2019
An easy way to check for what Google thinks is important with internal links is to do a site search on Google, type in one of your keywords & see what comes up first. This will help you determine what Google thinks is most relevant for your keyword.  And if the result is not what you expected, fix it and do a search with the same keyword again.
If your business is new, you have to ensure that you have covered all these basics.
Order Citations
Website is up and running.
Page loads quickly.
High quality and relevant content
Add schema to the site
You are using Google My Business posts
You're responding to Questions asked via knowledge graph listing
If your business is around for a while, it is going to take a lot more efforts. You can start by checking the source of the traffic, if you are paying for it, then is it converting? Are your blogs up to date. Are you regularly uploading high quality content?  These are only a few of the questions that you should ask yourself about your website.
Be informed that GMB categories are a major ranking factor. Therefore it is often manipulated BUT GMB related spam can be reported on Google Maps or escalated to Google via their various support channels. So if you see anyone misusing it, you should report it.
The conclusion of the survey is hard to sum up but if you will pay attention to the details, you will be able to crack the secret ingredient to a successful local SEO strategy. Although, you will have to do a lot of research to revise your current plans without hurting the existing campaigns.
Google is slowly moving features and data from the old Search Console to the new one. However, not all are happy with the way data is presented within the new search console because many reports are missing from it. Although Google has promised that all the data will be available in the new version as well.
Google announced via a tweet that reporting features for AMP, Index Status, Links, Manual actions, Mobile Mobile Usability, Rich Cards, and Search Analytics have been successfully moved to the new Search Console.
Takeaway:  Google search console is one of the most powerful marketing tools out there. It provides you with invaluable data, so if you are not using it, then we highly recommend reading this guide on how to get your website on search console and start utilizing this powerful tool to the fullest.
And if you are already using the new Search Console, the above table will help you locate old reports. Maybe it will be bit difficult to get used to the new Search Console, after using the old one for years, but as we all know, the only thing constant in digital world is change. So get used to the new interface and use it to your advantage.
It's no secret that customer reviews are important to ALL businesses. People vale customer reviewers as much as personal recommendations. However, old reviews may not be as important as the new ones as reported in our earlier article. The freshness of the review matters a lot.
So it came as no surprise when Yelp decided to update their automated recommendation software to show only fresh reviews. The software moved the older reviews to not recommended category, hence taking it away from the public eye. As a result, many business owners were shocked to see a sudden plummet in their business's ratings.
We tried to gather as much information as possible about the update, and here are our findings:
Everyone was impacted by this update since it was a cross-platform update.
Not all 5 star reviews were filtered, it just moved the older ones to the "Not Recommended" category.
It doesn't matter if you advertised on Yelp or not or if you were Yelp Elite, everyone was similarly affected.
Reviews that were on the platform for several years were filtered.
For a little clarification watch this short video where Yelp explains why some reviews are filtered and some aren't.
Takeaway:
You can't do anything about the filtered reviews. They are gone forever so you should start focusing on getting new reviews instead of getting upset over the older ones.
If Yelp played an important role in your overall marketing efforts, then you should start focusing on getting new reviews from your satisfied customers. You will have to come up with creative yet simple ways to generate new reviews, like adding the link to your business's Yelp profile into the receipt email or on the checkout page.
Furthermore, you can also allow users to "check in" when they are in your location. Adding Yelp Review Widget on your site is also one underrated way to get more reviews. You can also embed some of the best reviews on your site to not only generate trust but also to prompt customers to check your business profile on Yelp. And last but not the least, keep your Yelp profile updated.
How to automate prevention of negative reviews (If you can't fight it, automate it!):
Finally, we highly recommend you to check out "MyReviewEngine". MyReviewEngine is a review management tool where your business can get more 5 star reviews and prevent negative reviews. The system automates your review process and makes it easy to invite your clients to review your business, via email, SMS, etc. In addition to growing your reviews on auto-pilot, the tool also prevents negative reviews from being published online and be sent to you so you can handle that directly. There are several other features but those are just a few. Go here to run a review scan and check your online reputation.
You may have witnessed a sudden drop in the number of subscribers on YouTube. It is because YouTube is actively removing spam subscriptions from their platform.
Google said that they regularly check the authenticity of the accounts on YouTube and remove the accounts that looks suspicious. It means that they not only deactivate the spam accounts but also remove their subscription from every channel they are subscribed to.
The most recent cleansing drive was performed on December 13th.  So if you noticed a drop in the number of subscribers, this might be the reason why.
Upon contacting, they said –
"Removing spam from the platform helps ensure that YouTube remains a fair playing field for everyone and should result in higher confidence that you're organically building a community of authentic fans".
However, Google is not keeping the channels in dark. They are showing a banner on YouTube studio & Classic Creator Studio which informs the affected channel about the removal of spam subscribers.
However, Google is not keeping the channels in dark. They are showing a banner on YouTube studio & Classic Creator Studio which informs the affected channel about the removal of spam subscribers.
You maybe wondering that how Google decides that which account is spam. Here's their answer:
"We use a mix of industry leading techniques and proprietary technology to identify spam on the platform. Often, these types of actions are meant to make channels look more popular than they actually are".
Google explained that it will not affect the watch time since they were spam and wouldn't have watched the videos in the first place. So you will only loose numbers of subscribers and not the number of actual viewers.
Your biggest concern would be falling below the 1000 subscription threshold required to qualify for the YouTube Partner Program because that's the only way most of the YouTubers get paid. Addressing this concern, Google stated that:
"Channels that had a high percentage of spam and fall below 1,000 subscribers will no longer meet the minimum requirement for YPP and will be removed from the program. They are encouraged to reapply once they've rebuilt their subscribers organically. You can learn about how to apply for YPP here."
Takeaway
If your subscriber count fell below the YPP 1000 minimum, then there's nothing you can do to gain those back. You should focus on getting new subscribers instead. And to avoid this type of sudden shock in future, make sure that they are not spam from your end. If you need more information, we recommend reading this article by Google.
Are you getting the best return out of your digital marketing? Need an extra pair of eyes to review your online game plan? Let our experts take a look at your current state and do a comprehensive digital marketing analysis at no cost to you. Please call us at (800) 379-2829 or contact us today and we will get to work right away.
Google announced last month that they are launching a new Google My Business App that provides a host of features that can help small business owners to easily manage their online presence and respond to customers.
Following are the biggest features and highlights:
Profile Tab
Google has made it extremely easy to upload photos, create offers and add events by providing a post button. You can also update information of your business from the profile tab and it will instantly appear on the search as well as Map.
Customer Tab
People can connect with you in many ways. They can message you, follow you, book a service or leave a review. From now on, you can see all of these customers in one place – The new customer tab. You can not only see but also respond to the reviews & post offers. Not to mention that you will get a notification when you get a new customer connection. Also, you will soon be able to respond to messages directly from the app.
See your Progress in Real Time
The data that matters to you the most is now on the home screen itself. So you can now check how many new people interacted with your business, new connections & more in one place.
Here's a short video:
Takeaway
Google My Business App is a very powerful tool that every business owner and SEO professionals must have. It's easy to use and offers a lot of tools that make tracking, analyzing and making changes easy.
The other big news is that Google is about to launch a chat feature for Maps. So users can directly chat with business owners directly after searching for their business. Having a GMB app will help you with this feature as well.
If you have a WordPress site or manage one for others, then you need to stop everything & check the PHP version of the site.  The PHP version 5.6 & 7.0 will no longer receive security patch from 31st December & 3rd December respectively, which makes them very prone to hacking.
WordPress has released data which shows that most of the sites are built on these two or even older version of the PHP. Only a limited few sites are using 7.1 or higher version of the PHP.
If you are not sure how to check the version of the PHP your site is built on, you can simply contact your hosting company.
To know the life cycle of the all the PHP versions, please see the below table:
Be informed that updating PHP is not that complicated. However, the outdated plug-ins & themes can make it a bit daunting. So we advise you to back up all your website before making any changes.
Not all the Plug-ins that you are currently using would be compatible with the latest version of the PHP that is 7.1 & higher. So before you even start to upgrade, make sure you identify all the plug-ins and themes that can be updated, and remove those that are not compatible with the latest version of the PHP.  The PHP compatibility checker will help with just that.
It's vital that you remove any plug-ins that are not compatible with the latest version of PHP because they pose a security threat.  Upgrading your site's PHP version will go like this:
Create a full backup of your WordPress site.
Check the PHP version.
Plugin Compatibility With New PHP Versions
Find an alternative to those plug-ins that can't be updated.
Go to your web hosting control panel & click on the PHP section.
Update the PHP version.
In case you are stuck anywhere between the whole process, make sure to reach out to your hosting provider and ask them your specific question. Alternatively, you can also reach out to us. Our expert team we will be more than happy to assist you. Call us at (800) 379-2829 or contact us.
MyReviewEngine is a review management tool where your business can get more 5 star reviews and triple your sales. The system automates your review process and makes it easy to invite your clients to review your business, via email, SMS, etc. In addition to growing your reviews on auto-pilot, the tool also prevents negative reviews from being published online and be sent to you so you can handle that directly. There are several other features but those are just a few. Go here to run a review scan and check your online reputation.
How It Works
Just sign up and utilize your custom page. You can place it anywhere you want – on your website, your shopping cart, your email footer, or even send it to your entire email list. You can custom select which platforms you want to improve your reviews!
Customers rate you on a 1-5 star scale. Anything 4 stars or less prompts the reviewer to a private form that only YOU see, preventing negative public reviews! Any 4 or 5-star ratings are prompted to leave a review on the website of their choosing.
Your positive review scores increase on the platforms that matter most to you. This helps with conversions and trust! Additionally, you can place a review carousel or randomize reviews on your website to display all the positive reviews you've collected.
Popular Review Sites
Many potential customers come to these review sites to see whether or not they would like to come to your business. These reviews have a huge influence on their decision. You can boost reviews on these review sites just like these and even more!
Success Stories
Before:                                                                                        After:
Company Background: Chicago Controls (aka Landlord Thermostats) is an expanding nationwide company headquartered in Chicago IL.  In business for over a two decades, Chicago Controls has its origins in a company started by founder Mike Lyle in 1996. The company's goal is to provide landlord's, property owners, and property managers tamper-resistant thermostats for their properties. The company has invested heavily in digital marketing to differentiate and to expand their presence online.
Find Your Reputation Score
Are you getting the best return out of your digital marketing? Need an extra pair of eyes to review your online game plan? Let our experts take a look at your current state and do a comprehensive digital marketing analysis at no cost to you. Please call us at (800) 379-2829 or contact us today and we will get to work right away.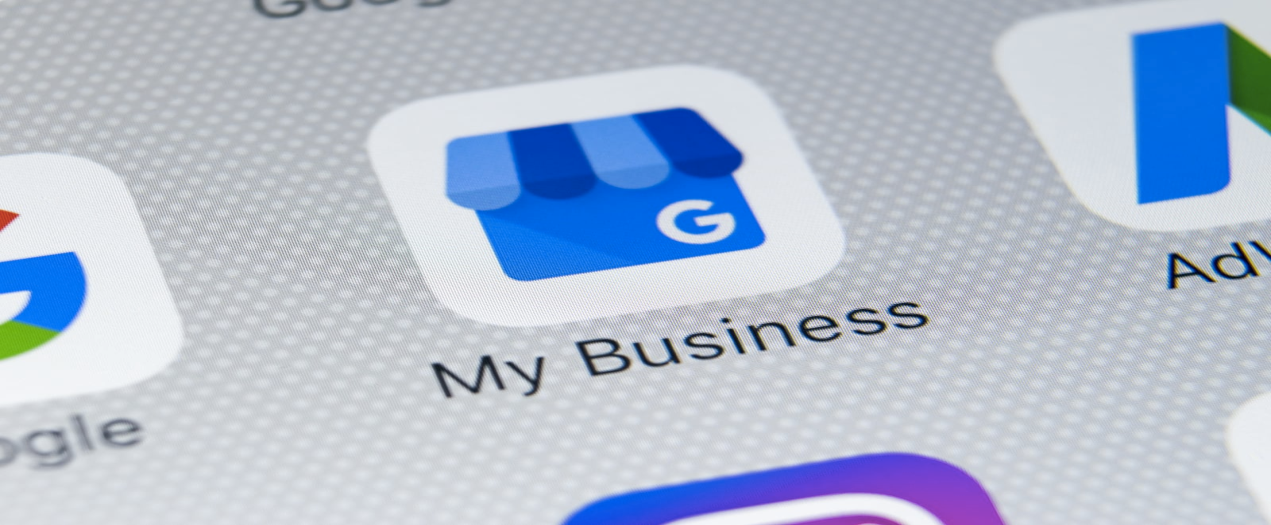 A Local Service ads click study, sheds some light on how the users interact with local service ads and how it affects organic results.
A total of 5500 "impartial internet users" participated in this study and gave us some invaluable insight into how the local service ads impact the overall results and click through rate.
Below are the highlights from the study:
Local service ads get 13.8% of the overall Google local search clicks.
The local service ad on the top of the search result receives the highest clicks while the lowest one receives the least clicks.
The first organic result gets the highest number of clicks.
Local service ads encourage people to click on paid ads. When it's live paid ads get 25.3% of all the clicks, while they are absent, the paid ads receive a mere 14.6%.
Review & ratings are the biggest driver of clicks in the local search result.
As much as 91% of customers read reviews while shopping online and that is why the reviews and ratings are the number one factor that customers pay attention to when evaluating a local business. Reviews not only help you generate trust among your prospects but also help you stand out from the crowd as it looks good to the eyes too.
Customers prefer a business which has a healthy number of reviews & it increases the click-through rate up to 25%. The more reviews a business has, the more customers they will get as people generally prefer popular business as compared to the new one, because taking risk is not something we as a human-like to do, very often.
And this is why you should be paying more attention to reviews. If your product or service is good, then it is highly likely that there will be happy customers, who are willing to invest some time and effort in writing reviews.
To help you get more reviews for your business, we highly recommend our review widget. It's a small piece of code which is placed on your website and helps you get positive reviews on Google, Yelp and Facebook. In addition, it helps to filter out negative reviews too thus ensuring positive experience to website users. Need more details? Please connect with us.
Google rolled out Google My Business agency dashboard in June. It was launched to help agencies manage a large number of listings. But many agencies faced issues while migrating to the new agency dashboard. To help them out, Google has launched a new tool to streamline the entire process.
First, you have to decide whether you want to shift completely to the GMB agency dashboard or not. So far the migration of the location has been the biggest hurdle. In case you decide to shift to the new GMB, Google is offering you two ways to do so.
Assisted Migration: In order to encourage hesitating agencies to shift to the new GMB agency dashboard, Google is ready to offer them personal assistance in migrating the locations and accounts. It's good for agencies who have a lot of locations to move. You just have to request for the assisted move and for that, you will need to log into your GMB agency account, then go the Overview tab, click the Got existing locations to transfer? and follow the instructions from there. It will take around 48 hours to complete the entire process and then you can see all of the locations in the manage location tab of your agency account.
Self Migration: You can opt for this option if you are managing only a few locations. In order to transfer the locations into your new agency account, you will have to request access to each location or location group manually from your agency account and then accept the request from your personal account. The steps can differ based on the number of locations, so make sure you read Google's support page.
We would like to inform you that it's far easier to manage multiple locations and accounts on the agency dashboard than the private account. Google has also fixed the bugs from the initial launch, so we highly recommend you to use the agency account.
Google is sending emails to site owners who are struggling with site speed via Google Search Console. The intention is to help them identify and fix the slow loading pages. Here's the email.
"Google has noticed that your site's performance is significantly below average. Real user measurement data from the Chrome User Experience Report shows that pages on your site are slow to become interactive. This can have a severe negative effort on your business metrics and can cause user frustration.
Speed is a ranking factor for both mobile and desktop search results. While we don't disclose the exact factors used for ranking, we recommend using a variety f metrics to understand your site's performance, including first content paint, time to interactive, and first input delay. In particular, 8.70% of loads on this site have a slow first input delay and 39.7% have had a slow first contentful paint."
Our takeaway: Speed is crucial for both mobile and desktop version of your site and it is officially part of the algorithm. It not only help you with your SEO efforts but also massively boost the user experience since most of the users want a fast loading page. So site speed means better ranking and it also directly boost the conversion rate. Hence it is a very crucial aspect of your site which you should be paying attention to.
Need help with site load time? Connect with one of our Sales rep to assist you further.
Google unveiled the option to book appointments with local businesses directly from the search results in August 2017 and since then they have been pushing it to local business owners in a very discreet manner. Maybe it's because they don't want to appear like a pushy salesman.
However, this feature didn't receive the kind of warm welcome they were expecting. It might be because people were not sure whether they are just testing it or planning to fully launch it before putting efforts, money and time into it.
If you want to test this out (recommended), first you have to go to your GMB dashboard and check whether your business is eligible for the booking feature or not.
And if your business is eligible, you will have to choose a third party provider from all the listed options. Yes, you read that right. Google has partnered with third-party booking services for this feature and you have to shell out anywhere between $20-$80 a month.  But it "might" be worthwhile for you since bookings can increase given how convenient it is to book appointments directly from the search.
In order to help YouTube advertisers drive more conversion, Google added new features that combine the power of YouTube's creative canvas with Google's machine learning and measurement solution.
YouTube advertisers soon will be able to use a wide variety of ad extensions, so that they can provide interesting information and compel the audience to take actions.
Google now wants to encourage viewers to complete a lower funnel action, i.e.: booking flight, downloading app etc. & for that, they are testing additional use cases.
Google also wants to enable YouTube advertisers to measure the full impact of their video campaigns by evolving Brand Lift. They are also partnering with IRI so that it will get easier for the advertisers to act upon upper and lower funnel metrics.
They also have introduced new metrics:
Lifted Users: To know the estimated number of users whose perception changed after seeing your ads.
Cost-per-lifted-users: To know the average cost of the lifted users.
Google also added that in order to utilize this new measurement tools to the fullest, you should use Maximize Lift bidding.
Furthermore, Google is investing heavily in Google Measurement Partners to ensure that the measurements you receive is authentic & not exaggerated. Google said that it's their topmost priority to provide measurements that advertisers can trust, as it is crucial to their overall advertising efforts.
Since Facebook drastically exaggerated activity reports (As much as 900%), having a measurement that you can trust is vital to the success of the ad campaigns. Google also announced their "New MRC accreditations and partners for Google and YouTube ads measurement".
In the end, we would like to add that if you are a big brand, then you surely want to check all the new measurement tools and metrics that YouTube has to offer in order to get the most out of your YouTube ad campaigns.
It's quite ironic that an internet giant like Google relied on old school "Postcard verification" process till now. In order to verify your business, you had to send a request via Google My Business and then wait for 14 days to receive the postcard. In many cases, the postcard arrived on time, but in some cases, it didn't arrive at all. So the whole process was slow & troublesome, to say the least.
Although Google did offer Phone verification too, it was limited to selected industries because it's really hard to check the authenticity of a business over a phone call, and Google wants to list only genuine businesses, or at least they try their best to do so.
After a ton of complaints and thousands of emails with subject line "I have not received the postcard," they decided to verify a business over a video call. Although it's not currently available to everyone, we can say that it will be a norm in near future.
Here's how Video verification works:
Go to Google My Business and click on the verify my business listing from the left menu.
There will be 2-3 verification options depending on the type of your business. Choose "Verify now with live video chat".
You will receive an email from a Google representative, asking you about the right time for the video chat. Confirm the time and date and you will receive a video call from a Google representative.
They will ask you to show your place of work & a business card or letterhead that has the exact same address as your listing. They may ask for some other proofs as well. So keep all documents handy.
The whole process takes only 10-15 minutes and you will receive verification email (if everything goes right) within a few hours or 2 days at max.
Google launched a beta version of the new Search Console at the beginning of this year. Since then, they have added a lot of features to it and it's now out of Beta. Here's a list of features you need to know.
More data
Index coverage report that shows a precise view of your website content.
Access to 16 months of search analytics data.
Links report to view all the links pointing to your site.
URL inspection tool to get information about the indexed version of a specific page.
Automatic alerts and other fixes
Get automatic alerts. Also, you will now be able to see the pages affected by indexing, AMP, crawling or other issues.
Now you can see the HTML code (If any fix is required) directly from the reports.
A more convenient way to share information within your organization to quickly fix any issue.
After fixing an issue, notify the Google and they will review your page and get back to you. Here's how you can file a reconsideration request.
Manual action report has gotten a new look and it also shows any manual action that is pending.
Simplified account settings management
Now you can submit sitemaps and help Google better understand your site structure.
You can submit the URLs of individual pages.
You can now effortlessly add a new site to your account & manage users with ease.
Be informed that not every feature is available in the new search console. Here's what Google has to say:
"While the old Search Console still has some features that are not yet available in the new one, we believe that the most common use cases are supported, in an improved way, in the new Search Console. When an equivalent feature exists in both old and new Search Console, our messages will point users to the new version. We'll also add a reminder link in the old report. After a reasonable period, we will remove the old report."
If you are having a problem migrating to the new search console, head straight to their help center.
Earlier, a Google My Business post had a word limit of 100-300. Now, they have changed
it to 1500 characters. Although it's not a revolutionary change, because 1500 charterers
roughly translate to 294-320 words, it still provides more convenience over the word limit.
How?
Because, counting words is not as precise as characters. You will now know exactly
where to stop while writing Google My Business posts.
Are there any changes in how many characters will Google display on Mobile devices without having to click "learn more"? According to our test, it has increased from 55 characters to 140 characters. Google has not officially said anything about this, but few others who have tested it are backing our claim.
Overall, now you can be able to convince your customers more effectively via Google My Business posts.
Sometimes, first impression is not the last impression. It happens that you go to a business say a restaurant & don't receive the type of service you expected so you leave a negative review, but upon second visit, their service matches your expectation & you want to update the review but are too lazy to do it manually.
To help you with that, Google now allows you to edit your reviews directly from the local knowledge panel. Here's a screenshot of the same:
But the question is, will it lead to more review edits? To be honest, it's very unlikely. Because the percentage of people who actually bother to update reviews is way too less.