---
From past few years, Google is consistently pushing the website owners to improve their mobile site experience. They have launched multiple algorithms, guidelines, and tools for the same purpose.
Recently, at Mobile World Congress, they launched two new tools, a new Mobile Scorecard and a Conversion Impact Calculator.
The mobile scorecard provides data on the chrome user experience so that you can compare the speed of multiple websites on mobile devices.
The mobile scorecard pulls data from chrome to compare the speed of multiple sites on mobile. That's the same data that Google uses in the Page Speed Insights tool.
Google said that a site should load within 5 seconds on 3g connections and 3 seconds on 4G connection.
The impact calculator gives a rough idea of how much revenue a business is losing because of slow page load speed. It might seem a bit exaggerated but still useful.
Get both tools here and utilize it to the fullest. And if you are in need of mobile website design or redesign services, please don't hesitate to connect with us.
FREE SPEED ANALYSIS OF YOUR WEBSITE
There are many factors that influence a sites ranking on voice search results. To figure out which factor is most important, Backlinko conducted an extensive analysis. Here are the findings:
Page speed is crucial. Most of the results were from fast loading pages.
Domain authority is of absolute importance.
Content that ranks well on the desktop also ranks well on voice search.
Surprisingly, Schema is not that important factor as only 36% of sites that ranked well on voice search results were using schema.
41% of Voice search results came from featured snippets.
HTTPS is an absolute must.
This research debunked the myth that Schema is of absolute importance. And also made it clear that page speed is CRUCIAL. All the results that listed well on voice search were almost 2 times faster than traditional pages.
Google's reliance on domains with high authority for providing voice search results comes from the tendency that they "may" provide higher accuracy as compared to domain's with less authority. But it is possible that they will come up with a more sophisticated approach for the same in near future.
The research also shed some light on the importance of long-form content. People speak more words that they type, so it's natural that pages that use comprehensive content will reign supreme in this area.
However, you don't have to specifically optimize your site's content for voice search, writing in-depth content will suffice the need.
On a side note, the virtual assistants are on the rise. So the marketers who are willing to offer their clients with latest digital marketing should take these platform seriously.
Google is struggling hard to keep the reviews trustworthy. They are trying to weed out fake reviews and bring genuine reviews, but they have a long journey ahead. As reported in Google My Business forums, recently, a Kentucky law firm allegedly ran a contest on Facebook, offering people zoo tickets in exchange for positive reviews.
This didn't go down well with other law firms and businesses and they reported the incident to Google. As a result, Google updated their reviews guideline from:
"Don't offer or accept money, products, or services to write reviews for a business or to write negative reviews about a competitor."
to this:
"In addition to Prohibited Content guidelines, text reviews are subject to the following additional requirements:
Don't use reviews for advertising purposes. This includes, but is not limited to, posting email addresses, phone numbers, social media links or links to other websites in your reviews.
Don't include promotional or commercial content.
Don't offer or accept money in exchange for reviews.
Don't solicit reviews from customers in bulk."
Reviews are important and it is almost as effective as a personal recommendation, but be careful how you collect it.
Free Business Reputation Report
To help you get more reviews for your business, we highly recommend our review widget. It's a small piece of code which is placed on your website and helps you get positive reviews on Google, Yelp and Facebook. In addition, it helps to filter out negative reviews too thus ensuring positive experience to website users.
Need more details?
Vero, the new social media app is luring social media users.
What Is Vero?
Vero is a new entertaining app for the social media lovers who are fed-up from Twitter, Facebook, and Instagram and looking for something new. It has gained a lot of popularity and is nearing, three million registered users. The app allows the users to post and share movies, books, places, photos, links, etc.
What's Unique About Vero?
The unique thing about the app is, it has no ads & no algorithm. It shows you post in chronological order. Vero aims to provide its users with an uninterrupted experience by making it advertising free. People around the globe are loving this simple approach to social networking.
Who Should Try The App?
You can try Vero, if you want to experience something new. Instagram, Facebook & Twitter use sophisticated algorithms to show you content, whereas, this app simply lets you view content in chronological order.
Initially, Vero announced that the app is free only for the first one million users. But, due to enormous boost in popularity, they decided to extend the "Free Offer". But eventually, the company wants to charge a subscription fee. The company says, "We made our business model subscription based, making our users our customers, not advertisers."
FREE SPEED ANALYSIS OF YOUR WEBSITE
---
Google has rolled out the beta version of the new and improved search console and SEO's are more than happy, to say the least. The most promising new feature is the access to 16-month-old historical data. It enables year over year comparison which is great from every aspect.
Google has built the new search console from the scratch and not all features are available yet. They are still working on it, and they will keep on adding useful features from the old search console to the new. So as of now,  most of the tools you will click on will have a coming soon message.
However, you do have access to the performance tool which is easy to understand with filtering options like: By device, country, impressions, CTR and more.
The Index coverage report is the perfect blend of old index status & crawl reports errors. It enables you to see how well Google is indexing your site as well to identify and fix any issues.
The new search console will also help you validate newly fixed AMP URLs. The updated AMP status report will provide details into the specific Errors.
As of now, the above-mentioned tools and features are the biggest highlights of the new search console. But it's still in the beta mode and many tools and features are yet to come, so stay tuned.
We will keep you updated on new features as and when they go live.
FREE INSTANT SEO Audit Of Your Website
Google was testing a new video feature in early January that allowed business owners and customers to add videos, related to the business. Allyson Wright from Google My Business advertiser community announced that they have fully rolled out the video feature and now all the business owners can add videos to their listing. These videos will be visible on Google Maps and local search results.
Some important points to consider:
Videos up to 30 seconds in length are supported.
Videos will appear in the overview tab of the GMB Dashboard.
Customer uploaded videos can be found in the customer tab.
Merchant uploaded videos can be found in the by owner tab.
All videos can be viewed together in the videos tab.
After upload it could take up to 24 hours for the videos to appear.
Once live, they will display where local photos do.
The process to add videos is same as photos. Go to your GMB dashboard, click photos on the left and instead of adding photos, add the link to the videos.
It's 2018 and if your web page takes more than 10 seconds to load, then you are far behind! Nobody likes to wait for minutes just for your page to load — they will simply hit the back button. According to a study, 53% of the users will abandon the site if it takes more than 3 seconds to load! So it came as no surprise when Google announced that site speed will be a ranking factor within the mobile search results from July 2018.
However, Google assured that only a small percentage of the sites will be affected by it since the majority of the site loads faster than 10 seconds. Also, there will be exceptions to websites which provide relevant and high-quality content to users. Those websites can still rank well in the search engine result pages because the intent of the search query is still a strong factor.
If you are not sure about your site's speed, you can use the Google's "Test My Site" tool. This tool uses a standard 3G connection to replicate what most people are using to surf the web using mobiles. It not only tells you about your site speed but also gives suggestions on how you can improve.
What About AMP?
Google's announcement stated that it "applies the same standard to all pages, regardless of the technology used to build the page", which means AMP gets no special advantage except that by its very nature it will pass all of these speed standards with flying colors. However, that doesn't mean that you get an automatic pass if you're using AMP because you need to be sure that everything is set up properly.
FREE INSTANT SEO Audit Of Your Website
If you need any help with mobile optimization, we can assist. Just reach out to us and we will be able assist you further.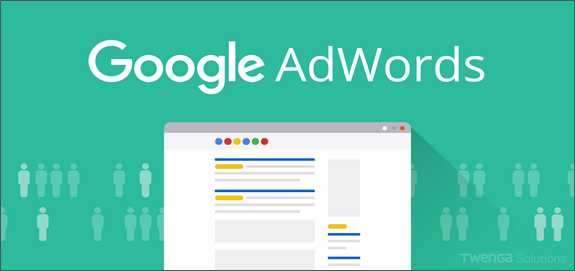 The Dynamic search ads allow you to target the entire website or domain name so that you can target a broad audience. However, Google has made some significant changes to it and the changes will go live soon. To know exactly how it will affect you, click.
Google allowed the advertiser to spend as much as twice the daily budget simply to get more money from their pocket. But how advertisers are responding to it and does it really changed anything within AdWords … find out.
Google and Facebook get biggest slice of advertising cake. A recent study revealed that 1/4 (61%) of the global advertising spend goes to Google and Facebook. However, the number may drop soon as people are starting to allocate their ad budget to different platforms.
Google officially removed the Adwords Review extension and all the performance data will be deleted by Feb 2018.
Last year we saw shocking reports that YouTube ads were running alongside some inappropriate videos. It scared the advertiser because it would cause more harm than good. Addressing the issue, YouTube has now made it mandatory for the YouTubers to have at least 1000 subscribers and 4000h watch time if they want to monetize their content.
Re-marketing is one of the best marketing weapons in your arsenal. Here's a great tutorial on how to utilize it to the fullest.
What is Doubleclick adoptive re-marketing and how does it work. Find out.
Manually selecting placements to run display ads may seem like a good option, but it is not the right solution to click frauds. Also, it makes you miss the flexibility of automated placements.
Re-marketing is good but only if done in a balanced manner. Many advertisers overdo it and as a result, annoy the users. Although Google can't tell advertisers to stop targeting a particular user, they may give the power to the users to block re-marketing ads coming from a specific advertiser.
Re-branding your business? We highly recommend
business branding
by BrandingBusiness – the world leaders in re-branding.
Recently, YouTube has announced that it will demonetize all the small channels on the platform, as per the site's new eligibility criteria channels need to have more than 1,000 subscribers, with at least 4,000 hours of watching within the past 12 months.
The decision came after Logan Paul's 'suicide video' incident. According to the company, the decision of demonetizing the small channels is taken in order to, "prevent bad actors from harming the inspiring and original creators around the world who make their living on YouTube."
The channels that fail to meet these criteria will no longer be able to monetize and will lose access to tools and features associated with the YouTube partner program by next month. If any channel fails to meet the criteria but, later if they manage to pass it, will be automatically re-evaluated in the new criteria. All the new channels joining the platform will have to, manually apply for evaluation.
Though many are criticizing YouTube's new policy and terming it as "favoritism" for big channels or "penalty" for small channels, it is not a bad decision.
Firstly, the new policy is not preventing the channels to grow and increase the subscribers. However, they can improve the content and attract more subscribers to the channel. If the creators aim to earn money from the platform, they will work hard on the content and grow the channel.
There are many creators who do run the channels for a hobby then, for earning money from it and many channels hardly earn money from this. According to YouTube, "99% of those affected channels were making less than $100 per year in the last year, with 90% earning less than $2.50 in the last month.
And even Before this new policy there a benchmark of 10,000 channel views. The new benchmark will ensure that the content creators are regularly creating videos and they will push them to hold the subscriber base and get regular views, and that's important and good.
Not generating enough leads online? Call us at 800-379-2829 or submit form to contact us now and we will perform a complete digital marketing analysis for FREE!
December is when every business owner out there is busy getting the biggest pie from the holiday cake. So it's very rare that you see any buzz in SEO forums. But this time, we witnessed something different. Many people were online, sharing their experiences. Just like an unexpected tornado caught them off guard, and took away everything they had. Well maybe it became way too more dramatic, but we would like to inform you that Google has made changes to their core ranking algorithms. And as a result, may websites witnessed a drop in traffic as massive as 35%!
Moz reported high volatility in search results through Mozcast as can be seen below.
A non seasonal site owner, who hardly witnesses any fluctuations witnessed a drop of 30%! However, they were not alone and this was not due to any glitch. Many other users started sharing their trauma on webmaster forums. After a thorough research, we found out that Google did make changes to their core ranking algorithms and later on they confirmed the same. The statement Google sent was "we released several minor improvements during this timeframe, part of our regular and routine efforts to improve relevancy."
We decided to do some number crunching ourselves. Our dataset of 4000+ websites and 350,000+ keywords (local and national) makes it easy for us to get a birds-eye view of how our client campaigns are performing.
Not surprisingly, we were happy to find that this update didn't have any negative impact on our client campaigns. Most probably, the SEO deliverables which we offer saved our clients from this update. This is another example of how our strategies future-proof your business.
So if your organic leads were affected, especially around December 13th or 14th, open Google Analytics and check whether your site was hit by MACCABEES or not. If you were hit by this update OR want to make sure you're not going to be a likely victim, we can help. Just connect with us and let our professional SEOs to do the work for you.
FREE INSTANT SEO Audit Of Your Website
December is considered a pretty slow month from the SEO point of view. But This December was different. There was a lot of buzz in the SEO forums because Google dropped a big algorithm change without warning (as it always does). Many SEO experts are calling it the Maccabees update which targeted keyword permutations as well as hit some celebrity websites.
Google also rolled out a PBN penalty and maybe a feature snippet / knowledge graph update.
But not every update from Google was shocking. Since 2013, Google promised to add a year plus of data to search console from quite some time, which they actually delivered. Here's a screenshot of how the new Google Search Console will look.
They also published a voice search quality raters guidelines [PDF], advice on the mobile first index and also update their SEO Starter Guide.
Google provided us with the ability to make our meta descriptions longer by extending their snippets and also released a new rich results testing tool, which will be of great help.
So, all in all, we can say that it was pretty busy December for Google just like the rest of us.
Recently Google published their quality guidelines mainly for Google Assistant and Voice Search Results. As per the guidelines; better the quality of the voice search apter will be the responses generated.
Here's what Google wrote —
"In the past we have received requests to see our evaluation guidelines from academics who are researching improvements in voice interactions, question answering and voice-guided exploration. To facilitate their evaluations, we are publishing some of the first Google Assistant guidelines. It is our hope that making these guidelines public will help the research community build and evaluate their own systems."
Google will be evaluating these dimensions for rating voice search responses.
Information Satisfaction: The content should not be irrelevant. It has to be similar to the requirements specified by the user.
Length: As far as the length is in question, the information should not be very little or too much. Unlike a web search, the users cannot scan the results and identify its usefulness, which is why it has to be sufficient enough to fulfill the user's query.
Formulation: This simply means that the source (e.g. website), language, and of course the content produced should be grammatically sound and easy to understand by the user.
Elocution: Resources such as WaveNet and Tacotron 2 are rapidly simplifying the text-to-speech generation process thereby minimizing the need for human performance.
The full and short PDF is available as a download over here.
It seems like Google is testing a new feature, as some users have witnessed an image from the landing page, right next to the description area of the text ad.
Google spokesperson gave a generic statement regarding this — "We're always testing new ways to improve our experience for our advertisers and users, but don't have anything specific to announce right now."
So they neither denied nor accepted it. Google has tested many imaged ad formats over the years, and none made it to the mainstream. But we are seeing a lot of images right next to the text ads lately, so this time, they might fully role out this feature.
Last years Google launched large format mobile ads exclusively for automotive makers. It allowed the automotive company to entice the customers by showing the carousel of images of car models. Because the looks of cars play an important role, this update was considered useful for the car makers. Google might launch similar ad formats for other industries too, in near future.
We will keep you posted.
FREE INSTANT SEO Audit Of Your Website
Facebook constantly keeps updating its news feed algorithm to improve user experience and to serve them with relevant and engaging content. Marketers should be always aware about these new updates, as they can sometimes cause problems to them.
Recently, Facebook released three updates that can reduce marketers organic reach. The updates are about the type of content Facebook prefers to serve its users. Businesses who want to make the most of their Facebook presence, need to pay attention to these updates.
It gives preference to videos that has intent or repeat viewership
Videos are one of the most popular mode of marketing on Facebook. But as per Facebook's last news feed algorithm update, it will give preference to the videos which people are searching for or returning to Facebook to watch.
The preference depends on two factors:
Intent: When people search for your video content or visit your Facebook page to watch videos, Facebook will give such videos higher preference in news feed.
Repeat Viewership: When viewers watch videos from the same publisher frequently, the videos uploaded by the publisher get more preference in the news feed.
It devalues engagement bait content
According to the latest news feed update, posts like "Share with a friend…" or "Like this if…" will be devalued and few people will only be able to view such posts.
Facebook has decided not to promote such spammy tactics to attract engagement, it has created a machine learning model to detect distinct types of engagement bait and it will take action against people or pages who upload such posts.
Here are few examples of engagement bait:
Tag Baiting: Asking people to tag their friends.
Comment Baiting: Asking people to comment with specific answers.
Vote Baiting: Asking people to vote using reactions, comments, sharing, or other means of representing a vote.
React Baiting: Asking people to react to the post (includes like, love, haha, wow, sad, and angry).
Share Baiting: Asking people to share the post with their friends.
It devalues links to low-quality websites
With increasing spam and junk on the internet, Facebook will ensure that users don't have to encounter such things by devaluing links that provide poor web experience.
Facebook has reviewed thousands of different pages linked to Facebook and has prepared a list of common characteristics that shows the web page has low-value.
Tips to ensure this update doesn't affect the organic search of your website:
Keep your landing page free from disruptive, malicious or shocking ads.
Maintain your web page's loading speed, websites with slow loading speed might get affected.
Ensure your website's landing pages where you want to send traffic, have substantive content.
You need to keep an eye on your bounce rate and pages per session metrics.
If you want your business to be competitive, you have to say ahead of the curve. As we approach 2017, there are some trends on the horizon that will determine how effective your website is, and how high you can show up on those inclusive Google search ratings. Video and mobile optimization are two of the biggest terms websites need to be on the lookout for with the new year if they want to be successful.
How Video Optimization is Changing
Researchers expect for mobile live video usage to increase tenfold by 2020. This is largely due to the fact that platforms such as Facebook allow companies, businesses, and individual people to live stream their own broadcasts. It is easier than ever for the average person to host live video. This, of course, is in addition to the ever increasing popularity of video entertainment and news options.
One reason why video is so effective is because it catches the attention of the viewers. Studies show the average human attention span is just above eight seconds. Video content is able to engage viewers more effectively, thereby reducing bounce rates. Every company needs to be ready to embrace the flexibility of video.
Mobile Optimization
For the first time in history, people are using their mobile devices to access the Internet more than traditional laptop or desktop computers. Companies need to be mobile-friendly in order to reach most of the internet traffic. Scaleable browsers and quick loading content are crucial to appeal to smartphone users.
Planning ahead can ensure your business' success in the coming year. When you're making your plans, don't forget about video and mobile optimization.
Facebook Messenger took both Android and iOS users by storm when it arrived in 2011. By March 2015, the app reached 600 million users. Less than two years later, the app has over 800 million users.
Facebook isn't content at stopping there; it wants to become the everything app. The company has huge ambitions for the app, saying that it's a mere 1% done with what they're planning on doing with it. Given what they've recently begun, that number seems to be a fair estimation.
Messenger for Business
Facebook, which has nearly 1.5 billion users, obviously wants their users to utilize Messenger more fully and integrate it into their daily lives, but it's not going to be solely for individuals anymore. They have recently unleashed Messenger for Business, which provides businesses with a valuable tool to keep in contact with their customers.
The app works both for customers and for businesses. For customers, it allows individuals a way to communicate directly with customer service, similar to a live chat feature found on many websites. For companies, the new Facebook Messenger allows them to contact a type of mailing list when special promotions or events of interest arise.
Of course, companies must determine what counts as useful information and what constitutes spamming.
AI Chatting
Companies seem to be toeing this line very carefully, letting customers engage more with them than vice versa. One way they are accomplishing this is through utilizing chat bots as Imperson is doing.
Imperson is a company that utilizes AI to engage customers in simulated conversations. Over Messenger, they have begun to utilize this app to full effect, engaging users with characters from Back to the Future and Unfriended. In the case of Unfriended, they were able to virtually chat with Laura Barnes, a disturbed teenager from the film, prior to the film's release. Upon the release of the film "Laura Barnes" would notify them, as well as when the movie was released on DVD.
This strategy has been touted as an important and effectual tool for marketing. The core idea of engaging a customer in a fictional world isn't a new one. The television show Lost was famous for developing "alternate reality games" where viewers were able to engage with extra materials and unearth new stories related to the series, rather than be a passive viewer.
It is in this way that Messenger is being utilized by companies like Imperson to offer a give and take experience with the customer, rather than having a customer be somewhat of a passive participant in the product or service.
With such innovations from Facebook will certainly come more innovative solutions from businesses regarding how to capitalize and further engage with customers.
Let's face it – Google Chrome is the fastest browser of them all. This is all due to the multi-process architecture which gives it a lot of flexibility, and a light core which prevents it to be a base for plugins (something that Firefox and the Internet Explorer can relate to).
Chrome is the Go-To Browser
Obviously, the speed and seamless user experience have been the major reason why Google Chrome has been a top choice browser on the marketplace for extensions. If you are using a different browser, you should know that Google Chrome is currently the fastest. But more importantly, you should know that it will become even faster!
How?
Due to a new data compression algorithm that the teams have been developing over the past few months, every Chrome user is expected to get a boost in the performance of the browser and see faster loading times than ever. The increase speed is all due to the algorithm named Brotli, which launched in the last stable Chrome release.
As Google says, Brotli is an algorithm that is able to speed up Chrome from 20 to 26 percent and make it more efficient than ever. The science in this algorithm leverages a compression feature which 'zips up' sites faster and results with faster page loads.
Don't Forget About Mobile
Ok, and where is the mobile part in all this?
Apparently the mobile viewers are getting a revamp with Brotli as well. Using Chrome on a mobile device is a seamless experience, but will be among the software getting better by benefiting every user with lower data transfer fees and reduced battery use.
Kill Two Birds with One Stone
Yes – both mobile and desktop users will be expecting minimum time to load up pages, switch between tabs and minimize Chrome. The main point we can take from all of this is that Google knows their way of improving the user experience.
And the best part?
You can optimize the Brotli as well – whether it's for your Mozilla or any other browser. The secret in this lies in the open-source code, which can be used by everyone – and in any competing browser.
So in the end, is there anything we can say but thanks, good guy Google?
Like many small businesses, your organization may still be using a personal email address (i.e. Gmail, Yahoo, AOL, SBCGlobal.net, and others to send communication to current customers and prospective clients.
It may not be a stretch either to assume you've noticed many limitations to what you can and cannot do using these email accounts. One of the biggest limitations of using a personal account is the design of your communication, and visually showing what you want readers to understand.
Other limitations may include messages bouncing or being unfound in a spam folder; manually keeping track of newly obtained email addresses or removing people who have asked to be taken off your list; lack of suitable analytics to track who has and has not opened your email.
Email Marketing Service
The evolution of Constant Contact and Vertical Response have brought on new, more powerful email software programs designed to make it easy to create and automate beautiful emails that drive real business results. Until recently, Constant Contact and Vertical Response were the go-to programs to create your custom emails, send them at a specific time, and allow you to track the results.
Recently, a better tool has been made available to offer much, much more than that. Our program will allow you to automatically import new contacts from Gmail, Yahoo!, etc into the system without wasting your precious time. Your contacts can receive automatic emails that you can set each week or month, and better tracking results to see in-depth reporting tracking important metrics like opens, clicks, and shares for your emails.
One of the best ways to see how our email marketing service can benefit your business is to try it for yourself, FREE!
Still have questions about why an email marketing service is right for you? Here are 5 things you're missing out on by not using our service for your email marketing.
You're not prepared to send bulk emails
Many email accounts and most Internet Service Providers (ISPs) limit the number of emails that you can send at one time. This means that as your email database grows, you could run into more and more problems with getting your emails delivered.
Email providers like Constant Contact work diligently to maintain strong relationships with ISPs and establish reputations for sending permission-based emails.  As a result, our customers see more of their emails delivered to their recipients' inboxes, and less emails in the spam folder.
You're putting relationships at risk
When someone joins your email list, they trust you to protect their information. They also trust that you'll respect their privacy and give them the option to opt-out.
A mistake is failing to offer an easy way to unsubscribe. This can not only damage your reputation as a business, but can also put you at risk of violating email laws, which require an unsubscribe link in every message you send out.  Our templates automatically create this unsubscribe link, letting you concentrate on other things.
Create professional-looking emails that match your brand
With an email marketing service, you'll have access to potentially hundreds of professionally-designed email templates that make it easy to create great looking emails, or, you can create your own using HTML/CSS.
Now, we don't expect you to code – we handle the design work for you.  All we need from you is to select your colors, the images you'd like to include, and your content. These templates will make your message look great in any inbox, whether someone is reading on a desktop or a mobile device.
See who opened or clicked
Using an email marketing service like our program gives you complete access to in-depth reporting to see key metrics like emails sent, opened, who opened, who clicked through, and which links they clicked on. You're also able to see important details like spam reports, bounces, and opt-outs.
This will allow you to see what's working and identify opportunities to make improvements, or identify potential issues that could put your business at risk.
Get the newest tools and features
Here at eBizUniverse, we have a team of people who are focused on staying on top of the latest trends in the industry. We provide regular updates and new features to enhance functionality, comply with the law, and optimize email delivery though ISPs.
Email marketing services like ours are responsible for ensuring that your emails are compliant with these legislations. We provide the tools you need to follow the laws, and let you know when there's a change that could impact your business.
Don't wait to make the switch.
Mobile phones have changed the way small businesses do business. The right iOS Apps can increase your employees' productivity, decrease spending, and directly contribute to more sales.
Here are the top 10 iOS Apps to look into for your small business:
Fuze is an HD videoconferencing app. It's a cloud-based conferencing app that lets you hold online meetings across all devices, including tablet, laptop, and more. With this iOS app, you can connect with business partners, customers, and remote employees without additional expensive conferencing equipment. All you need is your own iPhone and the app itself!
Evernote is an iOS app that lets you take notes, track work, organize tasks, and more. Even better, plans for Evernote start out free, allowing your business to try it out before you commit to a bigger plan.
Square Register is the mobile payment app that directly links to the Square device. When you need to collect digital payment, but don't have the money for a full POS, this app and device work together to allow you to take credit and debit card information directly in front of your customer.
PayPal is another convenient way to collect payment and calculate costs within an app. If your small business conducts ecommerce, you can set up a PayPal account to let your customers pay securely online, from your website. From your app, you can track payments, issue refunds, and conduct other critical financial functions.
Do you need a cost effective and easy way to manage employee payroll? ZenPayroll is an iOS app that securely calculates payroll and income taxes across your organization.
Dropbox is a cross-platform app that lets you upload and download files to a secure cloud. Dropbox for work allows multiple users to contribute to the same Dropbox, letting your employees share files remotely, wherever they are.
This mobile app is a full-service accounting app that lets you take your important numbers with you. You can record and track your small business's expenses, revenue, and profits.
If you need an easy app that lets you and your employees track your time from any platform, use Toggle. This app integrates into one account, centrally managed by the account owner, and lets your employees track how they spend their time at work. Use it to track productivity, projects, and more.
Addappt is an iOS app that helps busy small business owners keep their address books up to date. It organizes contact information in a way that's optimized to the needs of small business.
Use the Asana app to create and keep track of projects, from start to finish. Within the app, you can assign tasks, keep track of due dates, and update project statuses. Even more importantly, Asana is managed from a central account, so you can access it on tablet and desktop as well as mobile.
Even in this digital age, paper still plays an important role. This app allows you to take high quality scans of paper documents and upload them to a secure cloud.
Services for Small Business
You need to know the best tools, practices, and strategies to grow your small business, and we have the expertise and resources to help. Contact a small business growth specialist at eBizUniverse for more information on our methodologies today.
As the 2015 holiday deals season gains momentum, everyone looks to your website for deals on products and services you offer. Millions of small businesses around the world do not have a physical location to visit, requiring them to sell goods and services via their company website. However, with the increase in holiday hits, can your website handle the extra web traffic?
Events, blogs, images, and videos are great for your website.  But what about high value shopping days (Black Friday, Cyber Monday)?  Both holidays bring a big test e-commerce websites. The Google Webmaster Central Blog says "[This] can cause a rapid increase in traffic to websites that provide relevant information, and may even cause sites to crash at the moment they're becoming most popular."
Prepare a "Lightweight" Version of the Website
Everyone knows if your website requires more than a few seconds to load, either a large influx of visitors will overload your server's ability to deliver resources to each inquiry, or will simply leave.  It's a good bet to have a "lightweight" version of your website prepared with lower density, leaner graphics and applications. This will allow your website to load faster and with fewer resources, while still being fully operational.
Have a Capable Back-End
If your website is hosted in the cloud, congrats, you're strides ahead!  But if your website is supported exclusively on your company servers, you might be inviting trouble.
If a great influx of visitors visit your website at the same time, it can overload the local server on which your website is hosted. If you website is hosted on a cloud server, the data is spread out over several servers, all sharing resources to support the extra traffic.
Prepare Your Website
Fact: a sudden surge in web traffic can cause your website to crash.
Let us help you get ready for circumstances like these. Your website is a tool that helps your business grow, and it needs to shine when it's needed most. A website that frequently freezes or crashes at the moment a new visitor visits is a surefire way to ensure they never return.
Call eBizUniverse at 1-800-379-2829 for more information about our professional website services today.