On Thursday, March 07, 2019 2:00 PM – 6:00 PM, eBizUniverse will be participating in the 2019 Business Expo at AVALON BANQUETS ! The business expo is a free event open to the public. For the 2019 Business expo we are celebrating MUSIC and 1969 WOODSTOCK. Dress up and enjoy the fun!
eBizUniverse will be talking about one of our many platforms, MyReviewEngine. MyReviewEngine is a review management tool where your business can get more 5 star reviews and triple your sales. The system automates your review process and makes it easy to invite your clients to review your business, via email, SMS, etc. In addition to growing your reviews on auto-pilot, the tool also prevents negative reviews from being published online and be sent to you so you can handle that directly. There are several other features but those are just a few. Go here to run a review scan and check your online reputation.
Why Exhibit?
Build relationships face to face.
Promote your company to hundreds of attendees.
Boost brand awareness.
Generate customer interest.
Market new products and services.
eBizUniverse  is participating in this expo to promote growth by providing opportunities and creating alliances in the business community. Stop by our booth for a chance to win a $25 Amazon Gift Card every hour! We are excited to see you all there in Woodstock theme!
Come join us on Thursday, March 07, 2019 2:00 PM – 6:00 PM – 1905 E. Higgins Road, Elk Grove Village, IL 60007 for the expo!
For the second year in a row, eBizUniverse has been named one of the top digital marketing agencies in Chicago! Expertise, a platform designed to locate local experts, looked at 682 digital marketing agencies serving Chicago and picked the Top 20.
Expertise's goal is to connect people with the best local experts. They scored digital marketing agencies on more than 25 variables across five categories, and analyzed the results to give you a hand-picked list of the best digital marketing agencies in Chicago, IL.
We want to thank our customers and partners without whom this would not have been possible.
December is when every business owner out there is busy getting the biggest pie from the holiday cake. So it's very rare that you see any buzz in SEO forums. But this time, we witnessed something different. Many people were online, sharing their experiences. Just like an unexpected tornado caught them off guard, and took away everything they had. Well maybe it became way too more dramatic, but we would like to inform you that Google has made changes to their core ranking algorithms. And as a result, may websites witnessed a drop in traffic as massive as 35%!
Moz reported high volatility in search results through Mozcast as can be seen below.
A non seasonal site owner, who hardly witnesses any fluctuations witnessed a drop of 30%! However, they were not alone and this was not due to any glitch. Many other users started sharing their trauma on webmaster forums. After a thorough research, we found out that Google did make changes to their core ranking algorithms and later on they confirmed the same. The statement Google sent was "we released several minor improvements during this timeframe, part of our regular and routine efforts to improve relevancy."
We decided to do some number crunching ourselves. Our dataset of 4000+ websites and 350,000+ keywords (local and national) makes it easy for us to get a birds-eye view of how our client campaigns are performing.
Not surprisingly, we were happy to find that this update didn't have any negative impact on our client campaigns. Most probably, the SEO deliverables which we offer saved our clients from this update. This is another example of how our strategies future-proof your business.
So if your organic leads were affected, especially around December 13th or 14th, open Google Analytics and check whether your site was hit by MACCABEES or not. If you were hit by this update OR want to make sure you're not going to be a likely victim, we can help. Just connect with us and let our professional SEOs to do the work for you.
FREE INSTANT SEO Audit Of Your Website
December is considered a pretty slow month from the SEO point of view. But This December was different. There was a lot of buzz in the SEO forums because Google dropped a big algorithm change without warning (as it always does). Many SEO experts are calling it the Maccabees update which targeted keyword permutations as well as hit some celebrity websites.
Google also rolled out a PBN penalty and maybe a feature snippet / knowledge graph update.
But not every update from Google was shocking. Since 2013, Google promised to add a year plus of data to search console from quite some time, which they actually delivered. Here's a screenshot of how the new Google Search Console will look.
They also published a voice search quality raters guidelines [PDF], advice on the mobile first index and also update their SEO Starter Guide.
Google provided us with the ability to make our meta descriptions longer by extending their snippets and also released a new rich results testing tool, which will be of great help.
So, all in all, we can say that it was pretty busy December for Google just like the rest of us.
Recently Google published their quality guidelines mainly for Google Assistant and Voice Search Results. As per the guidelines; better the quality of the voice search apter will be the responses generated.
Here's what Google wrote —
"In the past we have received requests to see our evaluation guidelines from academics who are researching improvements in voice interactions, question answering and voice-guided exploration. To facilitate their evaluations, we are publishing some of the first Google Assistant guidelines. It is our hope that making these guidelines public will help the research community build and evaluate their own systems."
Google will be evaluating these dimensions for rating voice search responses.
Information Satisfaction: The content should not be irrelevant. It has to be similar to the requirements specified by the user.
Length: As far as the length is in question, the information should not be very little or too much. Unlike a web search, the users cannot scan the results and identify its usefulness, which is why it has to be sufficient enough to fulfill the user's query.
Formulation: This simply means that the source (e.g. website), language, and of course the content produced should be grammatically sound and easy to understand by the user.
Elocution: Resources such as WaveNet and Tacotron 2 are rapidly simplifying the text-to-speech generation process thereby minimizing the need for human performance.
The full and short PDF is available as a download over here.
It seems like Google is testing a new feature, as some users have witnessed an image from the landing page, right next to the description area of the text ad.
Google spokesperson gave a generic statement regarding this — "We're always testing new ways to improve our experience for our advertisers and users, but don't have anything specific to announce right now."
So they neither denied nor accepted it. Google has tested many imaged ad formats over the years, and none made it to the mainstream. But we are seeing a lot of images right next to the text ads lately, so this time, they might fully role out this feature.
Last years Google launched large format mobile ads exclusively for automotive makers. It allowed the automotive company to entice the customers by showing the carousel of images of car models. Because the looks of cars play an important role, this update was considered useful for the car makers. Google might launch similar ad formats for other industries too, in near future.
We will keep you posted.
FREE INSTANT SEO Audit Of Your Website
Facebook constantly keeps updating its news feed algorithm to improve user experience and to serve them with relevant and engaging content. Marketers should be always aware about these new updates, as they can sometimes cause problems to them.
Recently, Facebook released three updates that can reduce marketers organic reach. The updates are about the type of content Facebook prefers to serve its users. Businesses who want to make the most of their Facebook presence, need to pay attention to these updates.
It gives preference to videos that has intent or repeat viewership
Videos are one of the most popular mode of marketing on Facebook. But as per Facebook's last news feed algorithm update, it will give preference to the videos which people are searching for or returning to Facebook to watch.
The preference depends on two factors:
Intent: When people search for your video content or visit your Facebook page to watch videos, Facebook will give such videos higher preference in news feed.
Repeat Viewership: When viewers watch videos from the same publisher frequently, the videos uploaded by the publisher get more preference in the news feed.
It devalues engagement bait content
According to the latest news feed update, posts like "Share with a friend…" or "Like this if…" will be devalued and few people will only be able to view such posts.
Facebook has decided not to promote such spammy tactics to attract engagement, it has created a machine learning model to detect distinct types of engagement bait and it will take action against people or pages who upload such posts.
Here are few examples of engagement bait:
Tag Baiting: Asking people to tag their friends.
Comment Baiting: Asking people to comment with specific answers.
Vote Baiting: Asking people to vote using reactions, comments, sharing, or other means of representing a vote.
React Baiting: Asking people to react to the post (includes like, love, haha, wow, sad, and angry).
Share Baiting: Asking people to share the post with their friends.
It devalues links to low-quality websites
With increasing spam and junk on the internet, Facebook will ensure that users don't have to encounter such things by devaluing links that provide poor web experience.
Facebook has reviewed thousands of different pages linked to Facebook and has prepared a list of common characteristics that shows the web page has low-value.
Tips to ensure this update doesn't affect the organic search of your website:
Keep your landing page free from disruptive, malicious or shocking ads.
Maintain your web page's loading speed, websites with slow loading speed might get affected.
Ensure your website's landing pages where you want to send traffic, have substantive content.
You need to keep an eye on your bounce rate and pages per session metrics.
Google started rolling out Questions and Answers (Q&A) feature for local search in the
beginning of August. As with all the testing, it was initially available, exclusively for
Android users via the Google Maps App, but eventually, they made it available to
everyone searching from a mobile device using either Safari or Chrome browsers.
The main motto behind introducing the Q&A into local search is to get the most
updated and relevant data about businesses and places. Q&A is always been one of the
best sources to get fresh content. Amazon has already tested it and employing it the
way it should be.
Click here to see what it looks like on mobile device.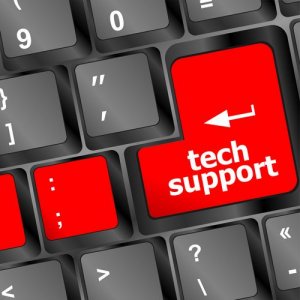 Millions of people each year fall victim to tech support scams. A pop-up shows up on your computer screen asking you to call a number to find out more about your infected computer. You call the number and give them your personal information, only to find out you are on the bad end of a scam. This and other tactics trick people to give up personal information in response to a nonexistent threat.
How Does It Work?
Scammers work hard to get you on the phone to convince you there is a serious safety issue with your computer. They often will pretend to be a well-known company and use a lot of technical terms to make them sound legitimate.
After the scammers have you convinced, they will ask you to give them remote access to your computer. This gives them complete and total access to your personal information. They will also go so far as to ask for your credit card information to pay for their services.  By the time you realize what's happened you've already fallen to the tech support scam.
How to Avoid These Scams
When you get an unexpected call claiming to be tech support or some other company claiming you have a virus on your computer, hang up the phone. Don't trust your caller ID, as some scammers can make it seem as though their call is coming from a legitimate company.
Ignore any pop-ups claiming you need to call your security software company. If someone contacts you to tell you that your computer's safety is compromised, call the security company directly instead of the number provided on the pop-up screen.
Help Yourself After a Tech Support Scam
If you have fallen victim to one of these scams, change any passwords you may have shared with them. Call your credit card company to reverse any payments it made, and cancel the credit card to avoid further theft.
Just recently, Google made the decision to implement a longer organic character search result, moving from the usual 10 to now a range of 10 to 15.  While many people have been wondering what good will this bring, the width of Google's organic search results is something many SEO professionals have expected for a while.
Search Result Titles Have Expanded
Google has altered the standard character length to 70 characters, which is an increase of 10-15 characters. On average, this means an additional two to four words can be added to the title tag to make it more descriptive – and obviously, SEO-friendly.
Many organic SEO practitioners watch Google on a daily basis to see what the company will roll out next, and we are seldom disappointed.  The changes often make our job of obtaining solid search results for sites more difficult.
The new title change has made and will make thousands of websites re-think and rewrite their own titles and hence improve the CTR (click-through-rate). Some benefits of this change include more detailed descriptions, catchy titles, and additional searchable keywords.
Some have noticed a change to the space allocated to advertising on the desktop search results page (SERP) (the removal of ads from the right rail of the page) and they have written about how this would make organic marketing more difficult.
16-20 More Characters In Search Result Descriptions
Titles now get 10 to 15 More Characters in SERPs. What happens when a title or description is too long?  Google simply truncates it and places ellipses at the end. Google uses proportional spacing, and SEOs think in terms of characters, which means that SEOs must develop carefully constructed recommended character lengths. The change  to 600 pixels translates into approximately 10 to 15 more characters available for titles.
Mobile users were not forgotten. Google has also increased title tag lengths for mobile search results (even more than in desktop results). Google has increased the maximum length of the mobile title tag to about 78 characters. This is an extra eight characters beyond the desktop display!
A Final Thought
In the end, these new changes will result in more thought-out SEO keywords and better visibility for those who know how to take advantage of them. And although the changes to the search results vary for non-English character languages, they are the backbone of making Google better, one character at a time.
Let's face it – Google Chrome is the fastest browser of them all. This is all due to the multi-process architecture which gives it a lot of flexibility, and a light core which prevents it to be a base for plugins (something that Firefox and the Internet Explorer can relate to).
Chrome is the Go-To Browser
Obviously, the speed and seamless user experience have been the major reason why Google Chrome has been a top choice browser on the marketplace for extensions. If you are using a different browser, you should know that Google Chrome is currently the fastest. But more importantly, you should know that it will become even faster!
How?
Due to a new data compression algorithm that the teams have been developing over the past few months, every Chrome user is expected to get a boost in the performance of the browser and see faster loading times than ever. The increase speed is all due to the algorithm named Brotli, which launched in the last stable Chrome release.
As Google says, Brotli is an algorithm that is able to speed up Chrome from 20 to 26 percent and make it more efficient than ever. The science in this algorithm leverages a compression feature which 'zips up' sites faster and results with faster page loads.
Don't Forget About Mobile
Ok, and where is the mobile part in all this?
Apparently the mobile viewers are getting a revamp with Brotli as well. Using Chrome on a mobile device is a seamless experience, but will be among the software getting better by benefiting every user with lower data transfer fees and reduced battery use.
Kill Two Birds with One Stone
Yes – both mobile and desktop users will be expecting minimum time to load up pages, switch between tabs and minimize Chrome. The main point we can take from all of this is that Google knows their way of improving the user experience.
And the best part?
You can optimize the Brotli as well – whether it's for your Mozilla or any other browser. The secret in this lies in the open-source code, which can be used by everyone – and in any competing browser.
So in the end, is there anything we can say but thanks, good guy Google?
Like many small businesses, your organization may still be using a personal email address (i.e. Gmail, Yahoo, AOL, SBCGlobal.net, and others to send communication to current customers and prospective clients.
It may not be a stretch either to assume you've noticed many limitations to what you can and cannot do using these email accounts. One of the biggest limitations of using a personal account is the design of your communication, and visually showing what you want readers to understand.
Other limitations may include messages bouncing or being unfound in a spam folder; manually keeping track of newly obtained email addresses or removing people who have asked to be taken off your list; lack of suitable analytics to track who has and has not opened your email.
Email Marketing Service
The evolution of Constant Contact and Vertical Response have brought on new, more powerful email software programs designed to make it easy to create and automate beautiful emails that drive real business results. Until recently, Constant Contact and Vertical Response were the go-to programs to create your custom emails, send them at a specific time, and allow you to track the results.
Recently, a better tool has been made available to offer much, much more than that. Our program will allow you to automatically import new contacts from Gmail, Yahoo!, etc into the system without wasting your precious time. Your contacts can receive automatic emails that you can set each week or month, and better tracking results to see in-depth reporting tracking important metrics like opens, clicks, and shares for your emails.
One of the best ways to see how our email marketing service can benefit your business is to try it for yourself, FREE!
Still have questions about why an email marketing service is right for you? Here are 5 things you're missing out on by not using our service for your email marketing.
You're not prepared to send bulk emails
Many email accounts and most Internet Service Providers (ISPs) limit the number of emails that you can send at one time. This means that as your email database grows, you could run into more and more problems with getting your emails delivered.
Email providers like Constant Contact work diligently to maintain strong relationships with ISPs and establish reputations for sending permission-based emails.  As a result, our customers see more of their emails delivered to their recipients' inboxes, and less emails in the spam folder.
You're putting relationships at risk
When someone joins your email list, they trust you to protect their information. They also trust that you'll respect their privacy and give them the option to opt-out.
A mistake is failing to offer an easy way to unsubscribe. This can not only damage your reputation as a business, but can also put you at risk of violating email laws, which require an unsubscribe link in every message you send out.  Our templates automatically create this unsubscribe link, letting you concentrate on other things.
Create professional-looking emails that match your brand
With an email marketing service, you'll have access to potentially hundreds of professionally-designed email templates that make it easy to create great looking emails, or, you can create your own using HTML/CSS.
Now, we don't expect you to code – we handle the design work for you.  All we need from you is to select your colors, the images you'd like to include, and your content. These templates will make your message look great in any inbox, whether someone is reading on a desktop or a mobile device.
See who opened or clicked
Using an email marketing service like our program gives you complete access to in-depth reporting to see key metrics like emails sent, opened, who opened, who clicked through, and which links they clicked on. You're also able to see important details like spam reports, bounces, and opt-outs.
This will allow you to see what's working and identify opportunities to make improvements, or identify potential issues that could put your business at risk.
Get the newest tools and features
Here at eBizUniverse, we have a team of people who are focused on staying on top of the latest trends in the industry. We provide regular updates and new features to enhance functionality, comply with the law, and optimize email delivery though ISPs.
Email marketing services like ours are responsible for ensuring that your emails are compliant with these legislations. We provide the tools you need to follow the laws, and let you know when there's a change that could impact your business.
Don't wait to make the switch.
Techweek Chicago 2015 Empowering Small Business Growth through Technology Panel
Thomas B. Varghese, CEO of eBizUniverse will be part of  the Technology Panel at Techweek Chicago. We've been fortunate here at eBizUniverse to collaborate with lots of great companies and people at Techweek! More Details of event is below:
Empowering Small Business Growth through Technology
A panel of small business leaders and industry experts discuss how technology can help take your small business to the next level. We invite all small business owners from all industries to learn about the newest products and trends you should know for greater efficiency and increased revenue. The event also features a vendor fair, with 12 companies that can help your business grow!
 Our panel consists of:
Dan Chaimberlain

Director of Sales

Proven Business Solutions

Fabian Elliott

Rich Media Solutions

Google


Cale Tully

VP, Salesforce

Thomas Varghese

CEO & Founder

ebizUniverse

Igor Polevoy

CEO & Founder

Express Pigeon

Dr. C Adam Callery
City Colleges of Chicago
Moderator
Harold Washington College
30 E Lake St., Chicago, IL 60601
Vendor Tables

5:00 – 9:00
10KSB Information Workshop

4:30 – 5:15
(For attendees interested in learning more about Goldman Sachs 10,000 Small Businesses)
This is an Alumni Curriculum, Networking & 10KSB Recruiting Event. You will gain a valuable education on Digital Marketing and Operational solutions for your business.
This is an opportunity for you to help other small businesses grow revenue and job creation. Please bring other business owner(s) you think would benefit from the 10KSB experience!
This free event is presented through a partnership with 
Goldman Sachs 10,000 Small Businesses, 
Techweek Chicago and Harold Washington College.
For discounted tickets to other Techweek events click below:
That's A Winner! Minor League Baseball Team The Schaumburg Boomers selects eBizUniverse as Online Marketing Partner.
The Schaumburg Boomers have announced that eBizUniverse is the Official Online Marketing Partner for the team. As any baseball fan can tell you, the Boomers are a Frontier League professional baseball team based in Illinois. They are the current Frontier League Champions and is the 8th fastest-growing pro baseball franchise in the country.
The Boomers are known for being true professionals that are loyal and friendly to fans making them a preferred family event every season. In 2013 they were Frontier League Champions, becoming the first team in League history to finish the playoffs undefeated. If you follow the team you very well may see your favorite players become MLB team members one day! With Free Parking and fireworks (on weekends), Boomers Stadium is the most exciting place to be to catch a baseball game.
During this partnership, eBizUniverse will be developing Internet Marketing Strategy, Implementing SEO, Landing Pages and Web Content for the Schaumburg Boomers. We are proud to be chosen by this talented athletic team for their digital marketing needs and are looking forward to building their brand and fan base through online marketing.
For more information about the Boomers baseball team you can visit their website at www.boomersbaseball.com or like their Facebook page at https://www.facebook.com/schaumburgboomers
The digital marketing team at eBizUniverse has been in business for 7 years and has a reputation for quality work and strong business relationships in the community.
WIN FREE BOOMERS TICKETS:
To celebrate this partnership, eBizUniverse will be raffling away free tickets for their facebook fans. Be sure to "LIKE" us on facebook to win: https://www.facebook.com/eBizUniverse
FREE BOOMERS TICKETS FOR eBizUniverse CLIENTS:
If you're an ongoing client of eBizUniverse, you already win FREE TICKETS! Please send us a message to collect your free tickets here: https://ebizuniverse.com/contact-us/. Tickets available while supplies last.
About Schaumburg Boomers:
Beginning play in the Frontier League of Professional Baseball in May 2012, the Schaumburg Boomers are the second club owned by prominent Chicago attorney Patrick A. Salvi and his wife, Lindy Salvi. Named after the Greater Prairie Chicken that once roamed throughout Schaumburg and the surrounding areas in the 19th century, the Boomers are bringing to the people of Schaumburg the fun, affordable, family entertainment. Free Parking, Kids Eat Free Tuesdays and Fireworks on weekends are some of the highlights of Boomers Baseball. For more information on the Boomers, check out their website: www.BoomersBaseball.com
About eBizUniverse – Digital Marketing Solutions
eBizUniverse is a Digital Marketing Company offering digital marketing solutions and services that help businesses increase revenue from their online channels.
For the past 7 years eBizUniverse has helped large media companies as well as small local businesses with Online Marketing/SEO, Social Media, Web and Mobile Website Development putting power into their business with cutting-edge Internet Marketing and Social Media strategies. More info: https://www.ebizuniverse.com