On Thursday, March 07, 2019 2:00 PM – 6:00 PM, eBizUniverse will be participating in the 2019 Business Expo at AVALON BANQUETS ! The business expo is a free event open to the public. For the 2019 Business expo we are celebrating MUSIC and 1969 WOODSTOCK. Dress up and enjoy the fun!
eBizUniverse will be talking about one of our many platforms, MyReviewEngine. MyReviewEngine is a review management tool where your business can get more 5 star reviews and triple your sales. The system automates your review process and makes it easy to invite your clients to review your business, via email, SMS, etc. In addition to growing your reviews on auto-pilot, the tool also prevents negative reviews from being published online and be sent to you so you can handle that directly. There are several other features but those are just a few. Go here to run a review scan and check your online reputation.
Why Exhibit?
Build relationships face to face.
Promote your company to hundreds of attendees.
Boost brand awareness.
Generate customer interest.
Market new products and services.
eBizUniverse  is participating in this expo to promote growth by providing opportunities and creating alliances in the business community. Stop by our booth for a chance to win a $25 Amazon Gift Card every hour! We are excited to see you all there in Woodstock theme!
Come join us on Thursday, March 07, 2019 2:00 PM – 6:00 PM – 1905 E. Higgins Road, Elk Grove Village, IL 60007 for the expo!
Come join us on February 14th, 2019 at 11 AM as eBizUniverse presents: 5 STRATEGIES TO TRIPLE YOUR ONLINE REVIEWS AND BUILD A STELLAR ONLINE REPUTATION FOR YOUR BUSINESS
In this seminar, we will provide you with the tips and tricks on how you can build a stellar online reputation for your business.
Topic Outline
An understanding of what online reputation is and why it matters
Understanding your audience and how to build a reputable and profitable brand.
Tips on how to build a Stellar Online Reputation
Online Reputation – Devastating mistakes to avoid.
Specific tactics for improving the reputation of local businesses
2 Common mistakes that most local businesses make, yet can be easily avoided.
What to do when your online reputation is attacked
How to come back strong after a reputation attack, defuse negative search results and cleaning up the mess.
I have been Yelped! How to fix it.
Case Studies of Online Reputation Repair
Optimizing social media profiles and use it for your reputation
Building a brand that is trusted and admired for years to come.
Who should attend? Anyone who wishes to master online reputation management should register immediately. This is especially true if your company needs to improve its own reputation or don't have a reputation strategy in place. Even if you don't have any bad reviews yet, you don't want to scramble when you get a bad review, you need to put the strategy in place so even if you get a negative review, it doesn't affect your business. This is ideal for B2C and B2B businesses.
*Lunch Included*
Google announced last month that they are launching a new Google My Business App that provides a host of features that can help small business owners to easily manage their online presence and respond to customers.
Following are the biggest features and highlights:
Profile Tab
Google has made it extremely easy to upload photos, create offers and add events by providing a post button. You can also update information of your business from the profile tab and it will instantly appear on the search as well as Map.
Customer Tab
People can connect with you in many ways. They can message you, follow you, book a service or leave a review. From now on, you can see all of these customers in one place – The new customer tab. You can not only see but also respond to the reviews & post offers. Not to mention that you will get a notification when you get a new customer connection. Also, you will soon be able to respond to messages directly from the app.
See your Progress in Real Time
The data that matters to you the most is now on the home screen itself. So you can now check how many new people interacted with your business, new connections & more in one place.
Here's a short video:
Takeaway
Google My Business App is a very powerful tool that every business owner and SEO professionals must have. It's easy to use and offers a lot of tools that make tracking, analyzing and making changes easy.
The other big news is that Google is about to launch a chat feature for Maps. So users can directly chat with business owners directly after searching for their business. Having a GMB app will help you with this feature as well.
If you have a WordPress site or manage one for others, then you need to stop everything & check the PHP version of the site.  The PHP version 5.6 & 7.0 will no longer receive security patch from 31st December & 3rd December respectively, which makes them very prone to hacking.
WordPress has released data which shows that most of the sites are built on these two or even older version of the PHP. Only a limited few sites are using 7.1 or higher version of the PHP.
If you are not sure how to check the version of the PHP your site is built on, you can simply contact your hosting company.
To know the life cycle of the all the PHP versions, please see the below table:
Be informed that updating PHP is not that complicated. However, the outdated plug-ins & themes can make it a bit daunting. So we advise you to back up all your website before making any changes.
Not all the Plug-ins that you are currently using would be compatible with the latest version of the PHP that is 7.1 & higher. So before you even start to upgrade, make sure you identify all the plug-ins and themes that can be updated, and remove those that are not compatible with the latest version of the PHP.  The PHP compatibility checker will help with just that.
It's vital that you remove any plug-ins that are not compatible with the latest version of PHP because they pose a security threat.  Upgrading your site's PHP version will go like this:
Create a full backup of your WordPress site.
Check the PHP version.
Plugin Compatibility With New PHP Versions
Find an alternative to those plug-ins that can't be updated.
Go to your web hosting control panel & click on the PHP section.
Update the PHP version.
In case you are stuck anywhere between the whole process, make sure to reach out to your hosting provider and ask them your specific question. Alternatively, you can also reach out to us. Our expert team we will be more than happy to assist you. Call us at (800) 379-2829 or contact us.
MyReviewEngine is a review management tool where your business can get more 5 star reviews and triple your sales. The system automates your review process and makes it easy to invite your clients to review your business, via email, SMS, etc. In addition to growing your reviews on auto-pilot, the tool also prevents negative reviews from being published online and be sent to you so you can handle that directly. There are several other features but those are just a few. Go here to run a review scan and check your online reputation.
How It Works
Just sign up and utilize your custom page. You can place it anywhere you want – on your website, your shopping cart, your email footer, or even send it to your entire email list. You can custom select which platforms you want to improve your reviews!
Customers rate you on a 1-5 star scale. Anything 4 stars or less prompts the reviewer to a private form that only YOU see, preventing negative public reviews! Any 4 or 5-star ratings are prompted to leave a review on the website of their choosing.
Your positive review scores increase on the platforms that matter most to you. This helps with conversions and trust! Additionally, you can place a review carousel or randomize reviews on your website to display all the positive reviews you've collected.
Popular Review Sites
Many potential customers come to these review sites to see whether or not they would like to come to your business. These reviews have a huge influence on their decision. You can boost reviews on these review sites just like these and even more!
Success Stories
Before:                                                                                        After:
Company Background: Chicago Controls (aka Landlord Thermostats) is an expanding nationwide company headquartered in Chicago IL.  In business for over a two decades, Chicago Controls has its origins in a company started by founder Mike Lyle in 1996. The company's goal is to provide landlord's, property owners, and property managers tamper-resistant thermostats for their properties. The company has invested heavily in digital marketing to differentiate and to expand their presence online.
Find Your Reputation Score
Are you getting the best return out of your digital marketing? Need an extra pair of eyes to review your online game plan? Let our experts take a look at your current state and do a comprehensive digital marketing analysis at no cost to you. Please call us at (800) 379-2829 or contact us today and we will get to work right away.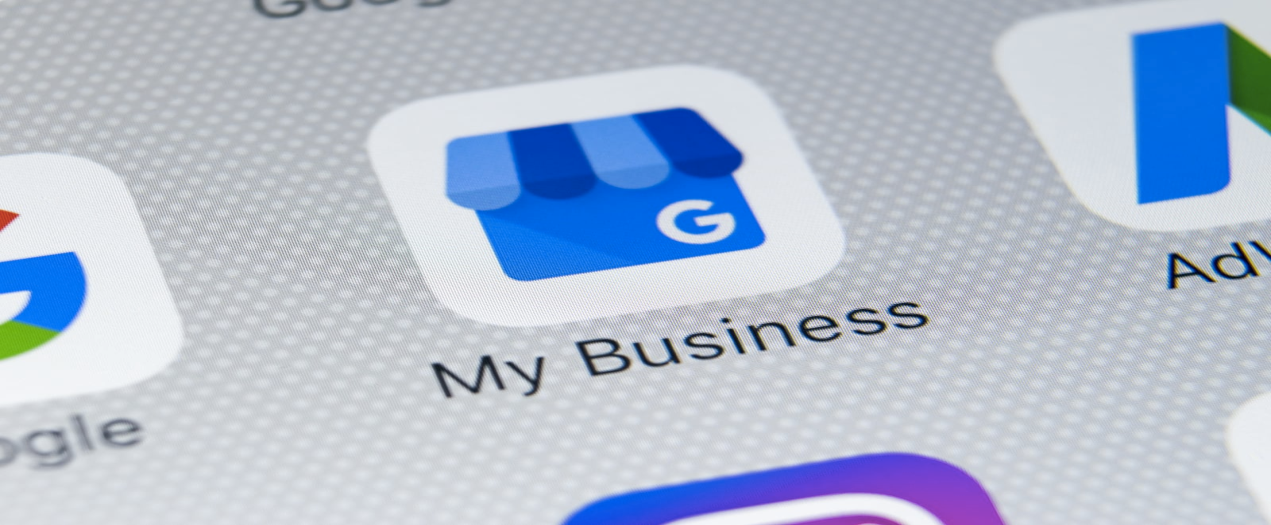 You can now add description of your business directly within the Google My Business. It's not a new feature though. Google removed this feature back in 2016 when they dropped the Google+ support. And now made it available again. This feature offers a hassle free way to keep the information about your business updated and ultimately help the searchers.
Here's how you can add business description:
Login to Google My Business.
Click on the info button on the menu bar.
Click on the add business description
Click on the pencil icon and add info.
The character limit is 750, out of which only 250 characters will be visible in the knowledge panel. So make it crisp and engaging. You can use the copy from your best-performing AdWords ad as inspiration.
A recent study shows that more review stars translate into higher paid search conversation rates. Businesses with an average of 3.31 stars managed to get 10.42 percent conversion rate, whereas, businesses that had 4.5+ stars achieved a remarkable 12.83 percent conversion rate.
The study also revealed that the response rate also affected the paid search performance. Business with highest response rate saw an average conversion rate of 13.86 percent. While the those with the lowest response rate had to settle down for 10.42.
Engaging with customers & responding to their reviews is directly related to improved conversion rate as it builds trust among other users.
So reviews not only help you improve the local search rankings, but also paid search ranking, and conversion rates as well. So if you are not focusing n reviews, now is the time to do so.
To help you get more reviews for your business, we highly recommend our review widget. It's a small piece of code which is placed on your website and helps you get positive reviews on Google, Yelp and Facebook. In addition, it helps to filter out negative reviews too thus ensuring positive experience to website users. Need more details? Please connect with us.
Google has started rolling out the mobile first index. Google has already moved a limited number of sites to mobile first indexing, but this time it's on a much larger scale. Apart from sending messages on the search console, they are sending emails to the site owners informing them about the shift.
Here's how the Email looks:
Mobile-first indexing enabled for "your domain name"
To owner of "your domain name"
This means that you may see more traffic in your logs from Googlebot Smartphone. You may also see that snippets in Google Search results are now generated from the mobile version of your content.
Background: Mobile-first indexing means that Googlebot will now use the mobile version of your site for indexing and ranking, to better help our (primarily mobile) users find what they're looking for. Google's crawling, indexing, and ranking systems have historically used the desktop version of your site's content, which can cause issues for mobile searchers when the desktop version differs from the mobile version. Our analysis indicates that the mobile and desktop versions of your site are comparable.
The real take away with this is that you'll be able to quickly know if your site has been moved or not. No more checking logs or guess work.
Google has announced new features to the Google My Business API, a brand new GMB agency dashboard & also launched a partner program.
Google My Business API Version 4.1 Features
Customer Provided Media: You can now retrieve and view insights for user generated photos and video for locations you own & manage.
Admin Management APIs: You can now list, accept, & decline account and location related invitations for your account.
Merchant Provided Description: Describe your business in your own voice and share with users the unique story of your business & offerings.
Opening Date: Provide the date that your location opened for business.
Offer Type Posts: A new type of Post on Google, helping users find deals available at your locations.
Agency Dashboard
The new agency dashboard is designed for those who manage multiple businesses and gives these folks:
Single Organization Accounts on Google My Business to manage all locations and no longer limited to 100 locations.
User Groups to manage internal teams and control access to locations.
Improved search functionality enabling users to efficiently search for locations within an account and across location groups.
Easier workflows to send and receive invitations to manage listings.
Partner Program
Trusted partners will be eligible for early access to new Google My Business features, a partner manager, and the potential to be featured on the Google My Business website. You can sign up for notification of this program here.
Google brings AI-powered ad suggestions to AdWords campaigns. The new campaigns will get optimization suggestion from Google's AI.
Pinterest has redesigned profile pages for user and brands, with a cover image from a collage of users latest pins. Its a good opportunity for brands to can take advantage of this update and display their best products campaigns, and most pinned items right up front on your profile page.
Once the new profile design is up, your most recent pins will automatically be featured in the cover image. Here are steps on how to get your best pins at the top of your profile.
Pinterest offers three different options for choosing specific pins that you want to feature in your cover image.
Latest Pins – If you choose this option, it will feature the last 24 pins you've saved on any board across your Pinterest profile.
Recent Activity – Choosing this option will display pins that other users have saved from your site and other accounts you have associated with your Pinterest account.
Pick a Board – This option will display all the pins you have on a specific board. Use this option along with Featured Boards and this board should have only that pins, which you wish to be featured as your cover image.
If you choose the option to have a certain board or latest pins featured, Pinterest also creates a tab in the upper right corner to send users directly to that area.
Lately, Pinterest has been striving hard to spruce up its platform and make it more brand-friendly and at the same time helping consumer finding what they are looking for. The new profile design is just another effort of providing a fresher experience on the platform.
Before someone will buy from you they have to: know you, like you and trust you. So how do you develop this full spectrum relationship with consumers online? With social media, of course!
Creating and faithfully maintaining your social media accounts will help customers find you online. You can tell your story, share your products or services and keep customers updated on specials and sales. But social media is about more than just awareness, it's about building relationships.
Once they know you, you also want them to trust you. Most businesses build trust by being dependable, honest and professional. You can be sure to project professionalism online by using high quality images, well written content and staying away from internet drama. Make sure that anyone representing your brand online, especially when engaging with customers, is kind and professional at all times. They should have good grammar and be very knowledgeable about your brand, products and services.
Presenting yourself as all work and no play however will alienate some customers and keeps you from building that final stage of the sales relationship – getting people to like you. How can you bring creativity and individuality to your business posts?
Use an authentic voice, sound personable and friendly.
Use fun images; create beautiful free graphics at or for free.
Show a personal side. Customers love getting to know the people behind their favorite brands. Tell some personal stories, share some behind the scenes photos and you'll be amazed at how much your level of engagement increases.
Many brands have built a successful and loyal social media following by being funny, hip or unique. The key really is to know your audience and use what you know to create posts worthy of their time. Craft each post with your key audience in mind like you're talking directly to them.
It's easy to get excited watching the number of "likes" and "re-tweets" accumulate. You feel important, like someone is listening to you and agrees with your brand. But does the number of "likes" you get on a social media post translate to brand recognition and more sales?
Counting your follows and tracking the amount of "likes" or "favorites" you get is an easy way to track success but it's missing a few key metrics like, why people liked the post and whether or not the post converted anyone from a prospect to a sale. There are a lot of reasons why someone might click the like button on your Facebook business page or post including things that have nothing to do with your business, like the fact that their friend liked it or maybe because they thought the image you used was cute or funny. You're not really going to find out if your social media accounts are making an impact until you start engaging with your followers.
Engagement is the conversation that happens about your brand online, it could be between you and your customers or it could be between your customers and their sphere of influence. With engagement an intentional action takes place that raises awareness about your business, your article or your post. Interaction is a much better validity test to your social media endeavors.
So how is engagement measured? There are several paid services out there but you can do some research yourself for free as well. Here are three easy and cheap ways to track your engagement:
Track individual accounts yourself. Facebook has a tab called "Facebook Insights" that makes tracking engagement a snap. Remember you are looking for comments and shares as well as likes and post clicks. For other social media platforms like Twitter and Instagram you can track the number of "@ mentions" and comments your posts generate.
Klout – Klout is a free web app that helps you track your posts popularity and level of engagement all in one.
Cloze – also free, this web app will not only track your engagements but also your online relationships, alerting you when you've been neglecting people and posts that you should be paying better attention to.