As promised, in July, Google officially made the page speed a ranking factor within mobile search. Google has said that it will not be highly noticeable, as it will only affect a small percentage of queries.
"The "Speed Update," as we're calling it, will only affect pages that deliver the slowest experience to users and will only affect a small percentage of queries. It applies the same standard to all pages, regardless of the technology used to build the page. The intent of the search query is still a very strong signal, so a slow page may still rank highly if it has great, relevant content."
It's been some time since the speed update has been rolled out and we can hardly notice any changes in the search results. Search experts recently conducted an in-depth study & detected no changes in the rankings of major sites.
But, it's advised that you still optimize your pages for maximum speed because Google has a habit of updating algorithms. So although you won't notice any changes when they first roll out the algorithm, it becomes quite noticeable after a few "updates".  And as they say. It's always better to be safe than sorry. So why not speed up the website and not only remain safe from the speed update but also provide a good user experience.
But how fast is fast enough? Turns out, a page should be fully loaded and ready to use within 10 seconds. You can take the speed test here.
Meanwhile, Google has also released a mobile speed score that helps advertisers to know which pages need a speed boost. Few points to rememberer:
You will NOT get a notice on Google Search Console if your site gets affected.
This update is just for Mobile. This will NOT affect desktop search results.
AMP & non-AMP pages will be treated equally.
If you have any further questions about this update, please feel free to reach out to us for assistance.
Google posts have the immense power to boost the bottom line of your business. Those who know how to utilize it to the fullest have seen a huge boost in sales. Ex-Googler & SEO expert Joel Headley increased booking by 11% for his client using Google posts alone. He also shared some great tips on how you can fully utilize the Google posts. A compelling background image with a call to action can help you increase the conversion rate, he added.
Google is very excited about the posts and also want the same enthusiasm level among the business owners too. So they keep adding new features & the latest addition to the Google post is VIDEO. Now you can upload videos of your business or any topic that revolves around it. It's already proven that Video marketing is extremely beneficial for your business, now the ability to upload it to Google posts further enhances the overall benefits.
Google posts also allow you to schedule your post in advance because they know that sometimes it gets hard to remember.
For those new to it:
You can access Google Posts by logging into your Google My Business account.
Now you will see the "Posts" option right below the Home.
Click on it and upload the type of content you want to share.
After uploading, you will have the option to preview it and once you are satisfied, hit the Publish button.
After publishing, actively monitor the conversions and see how your targeted audience is responding.
The best way to find out which type of content work best for you is to TEST.  Analyse your audience reaction to different content and then you will be able to figure out what type of content really clicks with your targeted audience.
Facebook has been facing a lot of heat lately for mishandling the data of its users. There were allegations that Russians have used Facebook to subconsciously manipulate US citizens during the elections. So in order to bring more transparency & to whitewash the bad rep, Facebook has released a new feature that allows you to see the ads run by any page.
It will not only help the users to see if they are being manipulated, but it can also prove to be a boon for the business owners who like to keep a tab on their competitor's ad campaigns. Knowing what your competitors are running can be extremely beneficial, especially before kick-starting your own campaign.
If you want to see the ads run by any company, person or political party, simply go to their page and click the "Info & Ads" Tab. It will show you all the ads run by that page, including the location.
Although this feature was not launched exclusively for this purpose, it's definitely the best utilization. But be sure not to copy your competitor's ads, as it will do more harm than good. Take ideas and then develop original concepts that click with your targeted audience.
Social media is a great (and mostly free) way to gain new customers for your business. Using social media seems deceptively simple, but in order to use it to generate new clients for business you must do so effectively.  You'll need to become familiar with the various platforms and how they can be utilized for your company.
Social Media Platforms
Facebook
Facebook is one of the most media platforms. You can advertise your business and post information, photos and video. But content you share on Facebook is only visible to or shared with people who are your "friends" on the site.
It's important to keep all of your platforms updated and current. It's a good idea to update your social media platforms on a weekly or even a daily basis. You may need to hire a social media professional if you don't have the time to do this yourself.
Twitter
Twitter is another useful social platform. But on Twitter, you have "followers" instead of friends. And you can only share content, in the form of information photos and videos with other users who follow you. Information is shared in the form of tweets.
Each tweet can be no more than 140 characters in length.
LinkedIn
LinkedIn is similar to Facebook but it is mostly used by businesses and working professionals. You can promote your business on LinkedIn using lead generation, join groups who share similar interests, and connect with people to expand your reach.
Connecting with Customers and Clients
You can use social media to connect with current clients and recruit new ones.  Encourage clients to "Like" "Follow" or "Connect With" your business depending upon which platform you choose.  When used effectively, social media is a great way for customers to share their experiences with other users and therefore potentially generate new clients for your business. Happy customers are chatty.
The start of a new year is full of infinite possibilities and it's only natural to want to jump on a speeding train and get right to work. There are a lot of great predictions on how marketing, especially digital marketing, will change in 2015 but before you dig in, make sure to follow through with these three steps to kick start your marketing for the year.
1. A Year In Review

You can't know where you're going without seeing where you have been. Before you start work on planning any 2015 marketing you first need to review all metrics relating to 2014 efforts and results. Gather analytic data from all the sources you have available including website tracking, social media, print media, referral sources and more. Gather your staff, admins or other key players and have a marketing "post-mortem" meeting where you discuss what worked and what didn't the previous year. This is also a good time to review if you've actually been tracking the important data you need to make good business decisions.
2. Put It In Writing
A business plan is vital for success and marketing is such an important piece of your brand that it requires its own written plan. Create goals based on the things that will bring you the most growth this year. Write these goals into a marketing business plan that includes metrics and a due date. Your marketing plan should also include your budget. No matter what size your organization is, having written goals and a precise marketing budget will help you stay on track and get more accomplished.
3. Everyone On Board
Business owners often spend their time making sure their brand is properly represented to the public. As they hire employees they need to be just as concerned that their message is reaching every employee or vendor they work with. Internal brand awareness is essential to keeping things consistent and can strengthen your company's position against competitors. Create a branding guide and hold training sessions or send out communication to staff to keep your guidelines top of mind.
Taking the time to review the previous year's results and plot out where you want your marketing to take you in the next 12 months will put you far ahead of many small businesses. Your marketing plan will give you the direction you need to have your best year yet.
5 Effective Ways I Use to Tame Social Media Distractions
How long can you go without checking your phone? Does your screen light up every 15 seconds with a notification, some enticing invitation to pick up your device and respond RIGHT NOW? How long could you go, realistically, without checking your e-mail, updating your Facebook status or replying to a Tweet? A week? A day? Maybe about half an hour or so? Don't be ashamed, social media and smart phone notifications have risen to near obsession status in many people's lives. You are not alone.
It was bad enough when social media sucked up all our time by being entertaining but now that we use it to expand our businesses as well, we are connected to it almost constantly. If you let it, the compulsion to engage in social media activities will consume your entire day. In addition to all the business and personal e-mail (not to mention Spam and Junk-mail) we get, there are countless notification coming at us from all directions as well. Each social media site, game and tool we use now wants permission to send us notifications whenever the slightest update is made.
The infinite stream of digital stimulation is easy to get lost in, but there is a way out! You can become a productive member of society once again by following these 5 pieces of advice for taming social media.
1. Get Zen And Shut Out The Distractions
The first step to taking back the hours in your day is to make a firm commitment to limit distractions. Here's the key, you have to really mean it! Consider how much more work you could accomplish each day if you didn't jump onto your social media sites every time you got a notification or you were not so inclined to answer every e-mail on the spot? If you have a big deadline approaching and can't seem to practice self-control, don't worry, there's an app for that!
Try a website blocking tool like "SelfControl" or "Freedom" to literally lock yourself out of Facebook for an entire day – you'll be surprised how easy it really is to go a full day without reading your news-feed!
2. Narrow Your Focus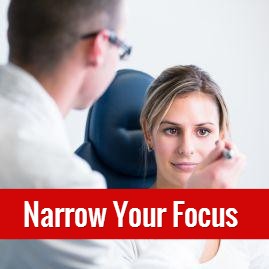 There used to be just the one or two main social networking sites, now there are literally hundreds. Of the ten or so major ones, which ones do you really use and follow and which are just collecting internet dust and sending you pointless notifications you don't respond to? If you've signed up for everything under the sun but only really use 1 or 2 sites consistently then you are inundating yourself with extra notifications for no good reason.
This is especially true if you are using social media for business. It is better to really master and get known in one or two platforms rather than to have empty accounts all over the place. Pick your favorite few and delete the rest!
3. Trim Back Notifications
Speaking of notifications – you don't really need them. The notification acts as a trigger. You're minding your own business; your brain focused on the task at hand, when suddenly you hear a tell-tale chirp from your phone and immediately grab it to see what the latest update is. So let me ask you this, how important is it for you to be immediately alerted every time someone Tweets about what they're having for dinner or posts a new selfie on Facebook ? Is this something that requires your immediate attention, or can it wait until your work is done?
Chances are, the notifications are just distractions and it's time to cut your ties! Go into the account settings and turn them off, or at least limit them to a select few.
4. Time Blocking – It Works!
Now that your notifications aren't dinging at you all day long, you can create a manageable plan for when you will check your social media sites and answer your e-mail. Time block your online activities and schedule this time as if it were a meeting on your calendar. This way you'll always know that you have time to get to it eventually which will cut way down on your social media withdrawal symptoms.
Time blocking is a powerful time optimization tool that you can use to make your entire day, week, month and life more productive. If you haven't tired it already, I highly recommend it!
5. Be A Social Media Ninja – Schedule Posts For Later
If you're using social media for business you probably have already come up with several very plausible excuses as to why you need to be connected to social media 24/7 in just the time it took to read this article. One of those reasons is probably that you want to regularly be posting content to your social media sites. No problem!
Even if you've time blocked yourself into only 1 hour of social media time per day you can still post to sites like Facebook and Twitter every hour if you want to – by using scheduled posting. Facebook and Twitter both have their own free in-site scheduling options but if you have multiple accounts and want to make life easier you can also use an app or tool like HootSuite to help you manage your social media posts.
Don't get me wrong, I love gadgets, social media and all things web but the very things that are designed to help us get more done can also hamper our productivity which is why I had to cut out the distractions. How are you taming the distractions? I'd like to hear your story – Please comment.