Google announced last month that they are launching a new Google My Business App that provides a host of features that can help small business owners to easily manage their online presence and respond to customers.
Following are the biggest features and highlights:
Profile Tab
Google has made it extremely easy to upload photos, create offers and add events by providing a post button. You can also update information of your business from the profile tab and it will instantly appear on the search as well as Map.
Customer Tab
People can connect with you in many ways. They can message you, follow you, book a service or leave a review. From now on, you can see all of these customers in one place – The new customer tab. You can not only see but also respond to the reviews & post offers. Not to mention that you will get a notification when you get a new customer connection. Also, you will soon be able to respond to messages directly from the app.
See your Progress in Real Time
The data that matters to you the most is now on the home screen itself. So you can now check how many new people interacted with your business, new connections & more in one place.
Here's a short video:
Takeaway
Google My Business App is a very powerful tool that every business owner and SEO professionals must have. It's easy to use and offers a lot of tools that make tracking, analyzing and making changes easy.
The other big news is that Google is about to launch a chat feature for Maps. So users can directly chat with business owners directly after searching for their business. Having a GMB app will help you with this feature as well.
If you have a WordPress site or manage one for others, then you need to stop everything & check the PHP version of the site.  The PHP version 5.6 & 7.0 will no longer receive security patch from 31st December & 3rd December respectively, which makes them very prone to hacking.
WordPress has released data which shows that most of the sites are built on these two or even older version of the PHP. Only a limited few sites are using 7.1 or higher version of the PHP.
If you are not sure how to check the version of the PHP your site is built on, you can simply contact your hosting company.
To know the life cycle of the all the PHP versions, please see the below table:
Be informed that updating PHP is not that complicated. However, the outdated plug-ins & themes can make it a bit daunting. So we advise you to back up all your website before making any changes.
Not all the Plug-ins that you are currently using would be compatible with the latest version of the PHP that is 7.1 & higher. So before you even start to upgrade, make sure you identify all the plug-ins and themes that can be updated, and remove those that are not compatible with the latest version of the PHP.  The PHP compatibility checker will help with just that.
It's vital that you remove any plug-ins that are not compatible with the latest version of PHP because they pose a security threat.  Upgrading your site's PHP version will go like this:
Create a full backup of your WordPress site.
Check the PHP version.
Plugin Compatibility With New PHP Versions
Find an alternative to those plug-ins that can't be updated.
Go to your web hosting control panel & click on the PHP section.
Update the PHP version.
In case you are stuck anywhere between the whole process, make sure to reach out to your hosting provider and ask them your specific question. Alternatively, you can also reach out to us. Our expert team we will be more than happy to assist you. Call us at (800) 379-2829 or contact us.
MyReviewEngine is a review management tool where your business can get more 5 star reviews and triple your sales. The system automates your review process and makes it easy to invite your clients to review your business, via email, SMS, etc. In addition to growing your reviews on auto-pilot, the tool also prevents negative reviews from being published online and be sent to you so you can handle that directly. There are several other features but those are just a few. Go here to run a review scan and check your online reputation.
How It Works
Just sign up and utilize your custom page. You can place it anywhere you want – on your website, your shopping cart, your email footer, or even send it to your entire email list. You can custom select which platforms you want to improve your reviews!
Customers rate you on a 1-5 star scale. Anything 4 stars or less prompts the reviewer to a private form that only YOU see, preventing negative public reviews! Any 4 or 5-star ratings are prompted to leave a review on the website of their choosing.
Your positive review scores increase on the platforms that matter most to you. This helps with conversions and trust! Additionally, you can place a review carousel or randomize reviews on your website to display all the positive reviews you've collected.
Popular Review Sites
Many potential customers come to these review sites to see whether or not they would like to come to your business. These reviews have a huge influence on their decision. You can boost reviews on these review sites just like these and even more!
Success Stories
Before:                                                                                        After:
Company Background: Chicago Controls (aka Landlord Thermostats) is an expanding nationwide company headquartered in Chicago IL.  In business for over a two decades, Chicago Controls has its origins in a company started by founder Mike Lyle in 1996. The company's goal is to provide landlord's, property owners, and property managers tamper-resistant thermostats for their properties. The company has invested heavily in digital marketing to differentiate and to expand their presence online.
Find Your Reputation Score
Are you getting the best return out of your digital marketing? Need an extra pair of eyes to review your online game plan? Let our experts take a look at your current state and do a comprehensive digital marketing analysis at no cost to you. Please call us at (800) 379-2829 or contact us today and we will get to work right away.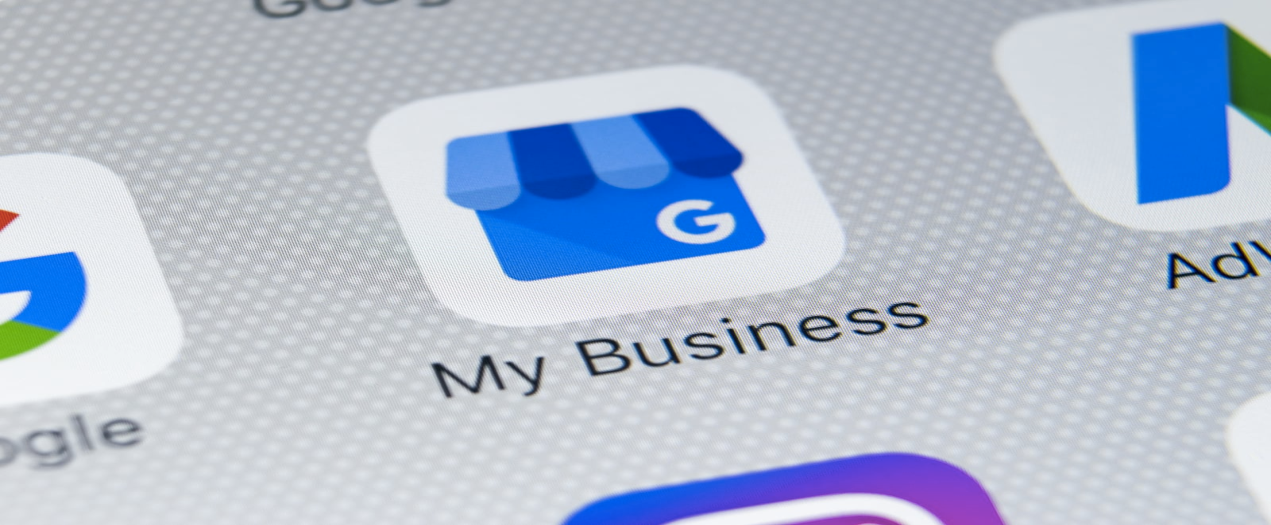 HTTP is the protocol browsers use to connect to websites.
HTTPS is a secure version of that protocol.
Did you know the 'S' in HTTPS stands for secure? Communication sent over a secure protocol is encrypted. Although the communication can still be intercepted, the information that is received by the thief is in a format that can't be read.
HTTPS serves the dual purpose of protecting the privacy and security of visitors to a website while protecting the integrity of the website itself. It's common to think that HTTPS is important only for financial transactions, but that's not the case. Intruders can gather information about visitors to a website that doesn't use HTTPS technology and use that information for nefarious purposes.
Google has been vocally pushing its goal of making the internet more secure through its advocacy of HTTPS encryption adoption.
In 2014, Google began calling for HTTPS everywhere. The company announced on its blog that it was experimenting with using secure connections in its algorithms responsible for search rankings. At the time, it began to use the presence of HTTPS as a "very lightweight signal" in the rankings. The content of the site was still the primary criteria but the presence, or lack thereof, of HTTPS was factored in, as well.
In January 2017, Google Chrome 56 started marking pages that collected financial information such as credit cards and/or passwords as "not secure."
October 2017 marked the beginning of all HTTP pages used to capture data and all HTTP pages browsed using incognito mode as being marked "not secure."
Google plans to release Chrome 68 in July 2018. This version of Chrome is being designed to indicate all HTTP sites as "not secure."
Its HTTPS encryption on the web report shows up-to-date progress toward Google's goal of web-wide adoption of HTTPS usage.
Google Chrome is, by far, the most used browser, with 56.31% of the market share as of January 2018. Chrome's closest competitor, Safari, holds only 14.44% of market share. It behooves websites to design with the understanding that consumers of their site are most likely viewing them using Chrome.
Now that Chrome users will be able to easily see which sites are not secure, psychologically, people may be less likely to enter personal information into sites that don't use the HTTPS protocol. This can translate into a decrease in lead data capture for those sites.
Although many resources on the internet are designed to help transition a website from HTTP to HTTPS, it is not a quick and easy change to make. If your business relies on an internet presence, it's not worth the risk of downtime to take this on without professional help. This is an instance of "you don't know what you don't know." Save yourself the headache and lost time by investing in expert assistance.
YES! I WANT FREE SSL – CONTACT ME ASAP
---
Google has rolled out the beta version of the new and improved search console and SEO's are more than happy, to say the least. The most promising new feature is the access to 16-month-old historical data. It enables year over year comparison which is great from every aspect.
Google has built the new search console from the scratch and not all features are available yet. They are still working on it, and they will keep on adding useful features from the old search console to the new. So as of now,  most of the tools you will click on will have a coming soon message.
However, you do have access to the performance tool which is easy to understand with filtering options like: By device, country, impressions, CTR and more.
The Index coverage report is the perfect blend of old index status & crawl reports errors. It enables you to see how well Google is indexing your site as well to identify and fix any issues.
The new search console will also help you validate newly fixed AMP URLs. The updated AMP status report will provide details into the specific Errors.
As of now, the above-mentioned tools and features are the biggest highlights of the new search console. But it's still in the beta mode and many tools and features are yet to come, so stay tuned.
We will keep you updated on new features as and when they go live.
FREE INSTANT SEO Audit Of Your Website
Google was testing a new video feature in early January that allowed business owners and customers to add videos, related to the business. Allyson Wright from Google My Business advertiser community announced that they have fully rolled out the video feature and now all the business owners can add videos to their listing. These videos will be visible on Google Maps and local search results.
Some important points to consider:
Videos up to 30 seconds in length are supported.
Videos will appear in the overview tab of the GMB Dashboard.
Customer uploaded videos can be found in the customer tab.
Merchant uploaded videos can be found in the by owner tab.
All videos can be viewed together in the videos tab.
After upload it could take up to 24 hours for the videos to appear.
Once live, they will display where local photos do.
The process to add videos is same as photos. Go to your GMB dashboard, click photos on the left and instead of adding photos, add the link to the videos.
It's 2018 and if your web page takes more than 10 seconds to load, then you are far behind! Nobody likes to wait for minutes just for your page to load — they will simply hit the back button. According to a study, 53% of the users will abandon the site if it takes more than 3 seconds to load! So it came as no surprise when Google announced that site speed will be a ranking factor within the mobile search results from July 2018.
However, Google assured that only a small percentage of the sites will be affected by it since the majority of the site loads faster than 10 seconds. Also, there will be exceptions to websites which provide relevant and high-quality content to users. Those websites can still rank well in the search engine result pages because the intent of the search query is still a strong factor.
If you are not sure about your site's speed, you can use the Google's "Test My Site" tool. This tool uses a standard 3G connection to replicate what most people are using to surf the web using mobiles. It not only tells you about your site speed but also gives suggestions on how you can improve.
What About AMP?
Google's announcement stated that it "applies the same standard to all pages, regardless of the technology used to build the page", which means AMP gets no special advantage except that by its very nature it will pass all of these speed standards with flying colors. However, that doesn't mean that you get an automatic pass if you're using AMP because you need to be sure that everything is set up properly.
FREE INSTANT SEO Audit Of Your Website
If you need any help with mobile optimization, we can assist. Just reach out to us and we will be able assist you further.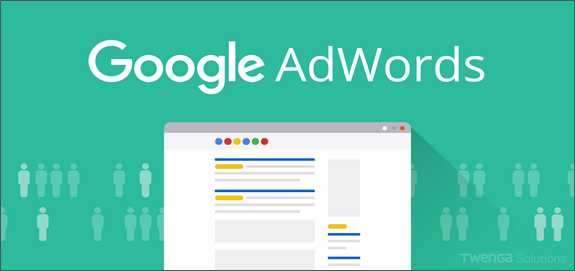 The Dynamic search ads allow you to target the entire website or domain name so that you can target a broad audience. However, Google has made some significant changes to it and the changes will go live soon. To know exactly how it will affect you, click.
Google allowed the advertiser to spend as much as twice the daily budget simply to get more money from their pocket. But how advertisers are responding to it and does it really changed anything within AdWords … find out.
Google and Facebook get biggest slice of advertising cake. A recent study revealed that 1/4 (61%) of the global advertising spend goes to Google and Facebook. However, the number may drop soon as people are starting to allocate their ad budget to different platforms.
Google officially removed the Adwords Review extension and all the performance data will be deleted by Feb 2018.
Last year we saw shocking reports that YouTube ads were running alongside some inappropriate videos. It scared the advertiser because it would cause more harm than good. Addressing the issue, YouTube has now made it mandatory for the YouTubers to have at least 1000 subscribers and 4000h watch time if they want to monetize their content.
Re-marketing is one of the best marketing weapons in your arsenal. Here's a great tutorial on how to utilize it to the fullest.
What is Doubleclick adoptive re-marketing and how does it work. Find out.
Manually selecting placements to run display ads may seem like a good option, but it is not the right solution to click frauds. Also, it makes you miss the flexibility of automated placements.
Re-marketing is good but only if done in a balanced manner. Many advertisers overdo it and as a result, annoy the users. Although Google can't tell advertisers to stop targeting a particular user, they may give the power to the users to block re-marketing ads coming from a specific advertiser.
Re-branding your business? We highly recommend
business branding
by BrandingBusiness – the world leaders in re-branding.
Recently, YouTube has announced that it will demonetize all the small channels on the platform, as per the site's new eligibility criteria channels need to have more than 1,000 subscribers, with at least 4,000 hours of watching within the past 12 months.
The decision came after Logan Paul's 'suicide video' incident. According to the company, the decision of demonetizing the small channels is taken in order to, "prevent bad actors from harming the inspiring and original creators around the world who make their living on YouTube."
The channels that fail to meet these criteria will no longer be able to monetize and will lose access to tools and features associated with the YouTube partner program by next month. If any channel fails to meet the criteria but, later if they manage to pass it, will be automatically re-evaluated in the new criteria. All the new channels joining the platform will have to, manually apply for evaluation.
Though many are criticizing YouTube's new policy and terming it as "favoritism" for big channels or "penalty" for small channels, it is not a bad decision.
Firstly, the new policy is not preventing the channels to grow and increase the subscribers. However, they can improve the content and attract more subscribers to the channel. If the creators aim to earn money from the platform, they will work hard on the content and grow the channel.
There are many creators who do run the channels for a hobby then, for earning money from it and many channels hardly earn money from this. According to YouTube, "99% of those affected channels were making less than $100 per year in the last year, with 90% earning less than $2.50 in the last month.
And even Before this new policy there a benchmark of 10,000 channel views. The new benchmark will ensure that the content creators are regularly creating videos and they will push them to hold the subscriber base and get regular views, and that's important and good.
Not generating enough leads online? Call us at 800-379-2829 or submit form to contact us now and we will perform a complete digital marketing analysis for FREE!
Today people are Googling for answers more than ever. What are the chances that some of those who are searching will land on your web page?
It depends on what you put on there!
Here is a summary of the 8 types of content that work best for search engine optimization.
Blog Posts
Creating blogs is the perfect medium to create awareness and make your voice heard, and its the easiest method for your website to work best for SEO. It's fast, cheap and a reliable way of communication. Blogs are of numerous types. Be it fashion, beauty, food, health or entertainment, you name it and its all bound to be there.  It's like who needs a newspaper when you have the same thing on blog posts online.
Photo and Visual Galleries
As the old statement goes, seeing is believing. Pictures speak a thousand words. Searching for the hottest fashion trends, choosing the best buy from online stores or simply downloading wallpaper for your desktop all require searchers to look at photos and visual galleries before making a decision. After all, the impact a picture creates in your mind will last for a while.  Alt tags can be added to any image and will be visible to viewers if the image does not load properly.  Alt tags work best for SEO because it's searchable in Google's image tab.
Short-form Content and Articles
For all those in search of a quick read, this is definitely for you. Short articles are a great way for searchers to spend time reading quality material, fiction or nonfiction stories or just passages meant to leave an impact on the reader's mind.
Long-Form Articles
Long form articles are another great way for readers to gain access to some of the best storytelling on the web from a sea of numerous publishers. Examples include in-depth interviews, long-form journalism, long form blog posts and even nonfiction stories.
Interactive Tools and Content
Online tools have made life so much easier. With the click of a button, you can make purchases, sell items and even get a hold of prices of things like property. It's a fast and convenient way of spending less time pondering over decisions that can now be done in minutes.
Video
This may come as no surprise to anyone out there. YouTube is the best example as well as other embedded videos on search pages. Be it learning tutorials for all things, video clips for important events or just an occasion that would like to be remembered, videos say it all in a short period of time, and work best for SEO when searching for interactive content.
Data or Complex Information
The hottest news of the hour like the US Presidential election campaign statistics or the FIFA World Cup winning team goals can all be obtained through search engines within seconds. Who needs to switch on the TV when all a searcher needs to do is type the preferred element in the search bar?
Comprehensive Category Leaders
Sometimes while searching through a web page, you end up looking at things that you never initially intended to search for. This is because a certain site led you to another site that sparked up your interest. This is what comprehensive category leaders are all about.
Be it professional or scientific interests, quick answers to simple questions or just a broad overlook at a certain topic, a searcher's intent can vary to various degrees. This top 8 list for the SEO content material is a definitive guide for all those searching for content that ranks the highest amongst search engines today.
Digital marketing in today's technologically advanced world means much more than just having a business website. A company needs to capitalize on every opportunity to achieve effective marketing techniques in a highly competitive business environment, from social media posts to email campaigns.
Marketing is a constantly evolving field, so it's important to have a working knowledge of the elements of a solid digital marketing campaign so you can adapt your strategy to your business model.
Digital Marketing and SEO
One of the most important parts of marketing is SEO, or search engine optimization. Search engine companies are constantly revising their algorithms to ensure a level playing field, and SEO experts are always looking for new ways to get their companies on top of the rankings.
Basically, search engines index websites and rank them based on their content, update history, relevance to search terms, and user interaction. It's important to consistently evaluate your website's search engine rankings and assess your SEO. Good SEO can guarantee your potential customers will find you when searching for terms relevant to your business.
PPC Advertising
PPC (pay-per-click) advertising is another important element of digital marketing. Advertisers pay for ad space on a website or in search results for specific terms, and the advertiser pays the host whenever a user clicks on the ad. This can be a great way to ensure your website and digital marketing materials get in front of the right users.
Affiliate Marketing
Another great way to promote your brand is to work with other businesses related to your industry. Cross-promotion, or affiliate marketing, can help you get a foot in the door with established partner companies' consumer bases and expand your sphere of influence. It's important to consider potential partners to make sure you're doing business with people who share your values.
Digital marketing has tremendous potential for any size company, and it is essentially a requirement for modern business in the digital age. Think of the efforts you've made on the digital marketing front and look for new ways to reach your customers online.
The content creation game has just gotten a new player.
It's called a gifographic – and it's a huge content creation trend nowadays.
What is a Gifographic?
Well, gifographics are a next-gen visual content which are a mixture of a GIF image and an infographic. They have been known for taking the game to another level, being more engaging and providing more visual content than a infographic, and a greater structure than a GIF image only.
Gifographics are great because of their adaptibility – they fit well on mobile screens but also excel when viewed on desktop screens. What they never fail to do is to make a huge impression in content marketing as we know it – which is why every business regardless of the niche should consider this huge content creation trend.
So, why gifographics add up to a successful content marketing strategy? Here is a list of reasons:
they convey information in a fun and innovative way
they grab everyone's attention and are visually appealing and hard to turn away from
they easily fit into any website without taking too much space
they are a huge trend in 2016 – and we know the power of trends in the new millennium
they are amazingly prone to be shared, and the more users share them – the higher brand authority and loyalty you build
they are great for SEO – coming from the number of shares and relevancy of the visual content
last but not least, they are unique, memorable and will help you establish a base of followers
It's a New Content Creation Trend
Regardless of the type of your business, you can start using gifographics and show off your understanding for modern design while helping your readers digest the information as easy as ABC.
In the end, you may be thinking that an animated image is nothing new to the world. And that is completely true – except from the fact that gifographics are not only animated images – but structured visual impressions consisting of a lot of information placed well and aided by the power of text and motion to bring the idea in even a clearer way.
So, are you up to going beyond infographics – and make a greater impact than ever with gifographics?  Start today by calling 847.220.9541 or use our online form.
The era of web technology is upon us and with volatile trends stemming into uncertainties, many SEO strategists have come to believe if the online industry is as reliable as it was before. But turning a blind eye to such platforms can mean the difference of success and failure in an online business.
A failure that can ruin your worth and spiral into a costly catastrophe. So when it comes to owning a website, you need to make sure you take it to town because as the saying goes, "a bad tree does not yield good apples". If you are aware of the basics, the first step after creating a website is giving it the right exposure. This is where link architecture comes in.
Why Link Architecture is Important?
The link architecture of a website is extremely crucial for spreading your wings across the internet. All the important aspects of visibility and exposure in online marketing such as search engine crawling, Page rank distribution and indexation are acutely sensitive to link architecture of your website.
These factors are also responsible for the UI and navigation of the web pages which ultimately affect the conversions rates of your website. If you have a revenue driven website, then you might as well have to consider putting some serious Link Structure into practice. Here in this article, we have mustered 10 tips that you will definitely find useful in managing a healthy internal link architecture.
Picking the Right Website and Link Strategy
Every method has its ups and downs, but for setting your link architecture there are a few more strategies effective than the other. Three factors run their roots deep in link architecture and they are capacity of the website, its type, and the objectives it is set out to achieve. The safest practice that full fills all three into a wholesome bite of effective internal linking is flat link hierarchy with the the use of sub folder and sub domains for the main categories. This not only cranks up the SEO performance, but also sets a concrete architecture for internal linking.
Feature Text Menus in Your Website
The primitive use of Silverlight, Flash and Javascript for menus has been quite the buzzkill for SEO from a long time. According to web design experts, websites with plain-text menus tend to achieve higher results in SEO and also get away with indexation problems. Even though SEO engines are more advance with juiced up algorithms working like self-aware mainframes, they still get jet-lagged while crawling non text menus. Adding text menus also allow you to achieve more accurate site links.
Internal Links Must have Keywords for Anchor Text
Now this might be the most run-of-the-mill practice, but when it comes to raising rankings for your internal pages it sure as heck is pretty effective. Through targeted keywords and then using them in anchor text, you can enhance the rankings of your website's web pages. You can also surround your content with a wider range of keywords by using several other variations. This prevents spamming and bans a common side effect of aggressive SEO linking. Just be careful not to get carried away with it.
Never Spend Excessive Page Rank on Weaker Pages
Page rank leaks is a notorious issue when it comes to internal linking. It causes weaker pages to achieve higher rank compared to product pages and category pages that count the most in terms of conversions and leads. These pages include disclaimers, privacy policy pages and registration forms etc. The best way to move the spotlight to the significant pages and irrigate the link flow to them is by keeping less important pages the least as possible. You can remove them from the website or just merge multiple pages into one.
Cross-Link Pages that Have Value
As familiarity breeds contempt, cross-linking significant pages has become more prominent in. Its powerful, effective and shoots page rank distribution like rocket fuel. Even if these pages are a part of multiple levels of sub-trees, the indexation will still improve regardless. You can easily merge this technique in your content by introducing links in the main text of the page. Showing recommendation to visitors is also an effective method. This ensures the users will remain on your website longer, thus enhancing retention while search engines find your page content more effectively. The bounce rate will also consequently be reduced.
Important Pages Deserve Direct Links
As we know, the homepage dominates the page rank (in most cases). Being the top branch of the tree, it holds highest level in SEO giving the pages near it the best attention while others that are slightly apart get lesser link juice. Through the intervention of overlapping link hierarchy, you can add direct links from the home page. This helps in thrusting rank of the most conspicuous pages without compromising the core structure of your site. You should also consider initiating a link building campaign and introduce external links directly to your page if an internal page is involved with a very competitive keyword.
Take Out Dangling Links, Broken Ones and the Duplicate Content
Tinkering with rank on your web pages can prove disastrous for your website. You are susceptible to lose priceless link juice if you are harboring duplicate content, broken and dangling links within your website. By eradicating these dead links for good, you can revitalize the link structure of your website. It might take time removing dangling links and refreshing pages with fresh content, but it all pays off when the page crawling, indexation and rankings improve. Internal pages will definitely enjoy the good time your giving them through these tips.
External Links Vs. Outgoing Links
According to the guidelines from the boss of search engines, Google clearly suggests less than 100 links per page to keep a smooth working process of ranks for higher importance pages. Having a reasonable number of links are recommended because excessive links are responsible for transferring the link juice to external websites. This weakens the energy required in internal links because SERPs get them sidelined. In order to make sure your potential page rank stays with you, reduce the number of external links.
Learn to Say No

Why should you avoid 'nofollowed' links? Well, for one they do not boost page rank, fail in page's position in the SERPs, and reduces the page's favor from several other angles.
According to Matt Cutts, adding the 'nofollow' attribute while running a blog is a sign that rank is defective in the site. Using the attribute can result in page rank losses and can reduce your link juice to muck. However, you can use them as referral traffic. A blog comment appropriately placed on a contextual forum has the potential to divert some good traffic to your site.
Place Important Links
'Position' is a cardinal factor in Google when it comes to calculating the editorial importance of a link in web pages. Links that end up being placed on top of the pages produce greater flow in page rank compared to those links that are positioned on the footer.
Hence, it becomes imperative that the placement of your links has be on the beginning of the page. The use of HTML templates/designs must also be avoided which result in creating on main menu at the page's end.
SEO tactics often build a heavy focus on building back links during the optimization of content.
Effective link building has the potential to increase your online presence and your reach to the designed audience. The success of a link building campaign is determined not only on the basis of acquisition of high quality back links from authority sites, but it also depends upon how fast the links are indexed.
There really is no benefit to creating back links that are not indexed by search engines like Google. If your link is not indexed it means that Google did not consider it of enough value or high quality, and your link building efforts will have no impact in improving your search engine ranking.
Many webmasters and SEO specialists consider working on having your back links finally indexed to be a daunting process. However, at the base level the process is quite simple and is directed by even simpler rules. If you follow the 6 guidelines given below, you are certain to have an edge in getting your back links indexed.
Quality Matters

In case your forums or social media profile fails to get indexed, don't blame the search engine since they automatically weed out low quality or irrelevant back links. Instead, reanalyze the links and work on improving your existing content to increase their worth so that the search engine might take notice.
Generate Unique Content
It is critical for your content to be of high standards as well as unique, so that it may stand out from the rest of the competition. Your content should address themes that are new to your niche or haven't been covered yet. If the content is completely unique, it will stand a better chance at getting indexed. Meanwhile, links associated with low quality content will be most definitely rejected. So, invest your money and efforts in creating content which will be easily accepted by Google. Also, your back links will prove more effective against the competition if your links stem from unique content.
Check if a Webpage is "noindex"
Certain websites have the "noindex" tag on their recently created pages, and under these circumstances there is very little that you can do. Pages with noindex meta tag in their HTML code do not appear on Google searches. When the Google bot analyzes such pages it does not register them on the search results, even if they host back links.
To avoid creating links on such webpages, access "Inspect Element" option on Chrome and see if there is noindex tag in the head section of the code.
Your Back Links Are Hosted On Spammy Webpages

Back links are indexed as per their quality; so don't expect any help from platforms which lack a human verified editorial process. There are certain webpages that allow these links to be approved instantaneously and raise the hopes of beginners who are more quantity-focused. However, such efforts can prove to be a waste of time, since Google marks such pages as spam and will eventually eliminate those links from their searches.
Rushing things will not help, and more than often results in otherwise guaranteed opportunity for indexing being wasted. If your content is of high quality and unique in its area, then Google will definitely index it sooner or later.
Web 2.0 to the Rescue
Using Web 2.0 is a very effective method to secure indexation for your back links. The following is a step-by-step guide to the entire process:
Create new Web 2.0 with whatever title you have in mind.
Next, create a blog post.
Add a maximum of 10 back link URLs. Remember to utilize naked link anchor text.
After every 10 links, create a new post. This is to ensure that the effectiveness of the method is not compromised.
Write a concise overview comprising a few sentences and publish it.
After one or two days, the post will be published and indexed. The post will be crawled by Google bot for the links.
Once you have confirmed that the links were indexed, eliminate the links from Web 2.0 to remove traces.
For best results, use a Web 2.0 with greater age as it boasts a greater indexation rate.
Incorporate Social Media Signs in Your Play
Social media is a powerful platform and can prove to be a valuable asset in securing indexing. Social media platforms such as Instagram, Twitter and Facebook can be great channels to share your content on. Google algorithm also calculates social media signals such as content popularity and shares to validate indexing. So, do not overlook the social media aspect when implementing the rest of the tactics.
Keep Tabs on Your Progress
When leading an SEO campaign, always keep tabs on your moves so that you are aware of every step and its impact. Moreover, a keen insight into the working of campaign can also help you to learn from both your triumphs and mistakes. Use a reliable tool to monitor your indexation rate and analyze the data to determine your strengths and weaknesses. Adapt and evolve according to circumstances; hence implement your strategy accordingly.
Content is the standard by which the value and success of an organization can be gauged, but the competition for stunning content to be used in marketing is so intense, developing unique content to make your brand stand out is tough work.
Along with content and marketing techniques, the audience have evolved as well. This means adapting with changing circumstances is necessary to remain relevant in the market. But how do you do this?
Adapting with the Audience's Demands

The audience is no longer looking forward to reading lengthy paragraphs or purchasing product/services from unknown brands.  Instead, they wish to be part of a brand and view content which captures their interest. This has led many brands to optimize their webpages with stunning content to fulfill the desires of their target audience with mixed success.
So, what makes content appealing? To attract new audiences, your content should contain relevant information causing the user to stop searching and instead spend some time viewing what you have to offer. Next comes the pitch and call to action in order to persuade the user into performing an action according to your target goals.
By sticking with these four techniques, you can be sure to develop interesting content to appeal to the tastes of your target audience.
Create Images that Spread like Wildfire
We've all heard the phrase 'a picture is worth a thousand words', so create images that will convey your message to maximum extent.
Perfectly designed images spread like wildfire on social media platforms because they appeal to a vast majority of audience and at the same time advertises your content.
The viewers will want to click the image to learn more about the content once you have caught their interest.
Infographics are Way More Interesting

Combining images with short text creates infographics and has become one of the most versatile and effective medium when it comes to spreading factual and stunning content. Plain content and fact based data are ineffective in delivering the desired effect alone, but combining them with images creates content which is both informative, precise, easy for the audience to view and understand and equally interesting.
Infographics are your greatest asset when it comes to dry, uninteresting content because they can shape it in a manner to attract viewers. Use it when your information is lacking the spice to garner curiosity of the audience.
To create an effective infographic, pick relevant images along with the facts you have chosen. If statistics are concerned with the automobile industry, choosing relevant images of cars is the right way to go. Placement of images and text is critical. Do not overlap and watch for image shades to make sure you do not render both contents unreadable for the viewer.
Viewers are attracted to the latest trends, so be on the hunt for fresh content to better engage them. Choose a topic which has been the latest buzz over the past six months and create a trendy post on that issue. Surveys are an excellent method to convey to the masses a generalized view of what the people think on a subject. Create bar graphs or pie charts of your results and share your content with the viewers.
Feature What Goes On Behind the Scenes

Viewers are not just searching for a brand that delivers quality products and services; they are also looking at immersing themselves in your story. Adding a few photos about activities that your brand is involved in other than those listed or a few casual images of work being conducted in office or time off is a friendly way to include audience in the backstory.
Photos are a great way to break the ice between the audience and your brand. You should involve them and promote a natural appearance of yourself. It promotes a humanistic reputation of the brand and allows the audience to engage on a more intimate level along with maintaining brand loyalty.
Share photos of your team members at work or at a client location, celebrating some milestone achievement or of a meeting in progress. You can also include these in various parts of your webpage such as About Us segment, posts or even in emails. They make great material to promote your brand on social media as news travels fastest on such platforms and the nature of such content creates a friendly and interactive image of your brand.
Videos Draws Attention

Videos are the most adaptive form of stunning content in which a huge quantity of information can be summarized interactively in just a few minutes. Videos can be used on any subject and not only increase the rankings of your webpage on search engines but are an excellent source of stunning content.
There are several ways to create engaging videos to attract visitors towards your webpage. You can choose to develop informative videos by using facts, figures, interviews from experts combined with images and music for maximum effect. At the same time, you can opt for more of a live tone by uploading live interviews or events to capture the thrill of the moment or to give the audience an uncut, unedited experience about what happened.
Proper placement of videos is crucial for their success in drawing out the desired effect from target audience. Videos can be placed on landing pages to supply the visitor what they have been searching for. A simple video explaining your brand's objectives and motto on About Us page will be helpful in delivering your message in a concise manner. You can also upload video reviews to show the audience what others think about your brand.
Don't just limit yourself to your site – share your video(s) on YouTube, Facebook, Twitter and other social media platforms. And remember, video viewers are always looking towards getting the maximum content out of their time. So keep your content short but precise and interesting to keep the viewer waiting for more.
Just recently, Google made the decision to implement a longer organic character search result, moving from the usual 10 to now a range of 10 to 15.  While many people have been wondering what good will this bring, the width of Google's organic search results is something many SEO professionals have expected for a while.
Search Result Titles Have Expanded
Google has altered the standard character length to 70 characters, which is an increase of 10-15 characters. On average, this means an additional two to four words can be added to the title tag to make it more descriptive – and obviously, SEO-friendly.
Many organic SEO practitioners watch Google on a daily basis to see what the company will roll out next, and we are seldom disappointed.  The changes often make our job of obtaining solid search results for sites more difficult.
The new title change has made and will make thousands of websites re-think and rewrite their own titles and hence improve the CTR (click-through-rate). Some benefits of this change include more detailed descriptions, catchy titles, and additional searchable keywords.
Some have noticed a change to the space allocated to advertising on the desktop search results page (SERP) (the removal of ads from the right rail of the page) and they have written about how this would make organic marketing more difficult.
16-20 More Characters In Search Result Descriptions
Titles now get 10 to 15 More Characters in SERPs. What happens when a title or description is too long?  Google simply truncates it and places ellipses at the end. Google uses proportional spacing, and SEOs think in terms of characters, which means that SEOs must develop carefully constructed recommended character lengths. The change  to 600 pixels translates into approximately 10 to 15 more characters available for titles.
Mobile users were not forgotten. Google has also increased title tag lengths for mobile search results (even more than in desktop results). Google has increased the maximum length of the mobile title tag to about 78 characters. This is an extra eight characters beyond the desktop display!
A Final Thought
In the end, these new changes will result in more thought-out SEO keywords and better visibility for those who know how to take advantage of them. And although the changes to the search results vary for non-English character languages, they are the backbone of making Google better, one character at a time.