Social media advertising is one of the most important digital marketing channels for most businesses. In order to boost your return on investment, here are 10 tips on how to create high-converting social media ads.
Write Compelling Headlines
The purpose of a headline is to draw the readers' attention. Of course, this also applies when it comes to social media (SM) advertising and there are different ways for how you can write compelling ad headlines. One is by offering value. Others are by trying to evoke emotions or asking a question.
You want to make clear that there's a reward for every person that is willing to spend the time to read your ad copy and click through to your site.
Also with headlines in general, you should try to be as specific as you can about your offer and, if it makes sense, include one or more numbers, since they are great to catch the users' eyes.
Here is a great example:
This is a rather bad one:
Free Social Media Audit for Your Business
Address Your Target Audience
Within your ad copy, make sure to address your target audience directly, which requires you to know who you are writing to in advance (more on audience targeting see tip #6).
For example, if you want to get dog owners to visit your eCommerce store and buy some of your premium dog food, you could address them with:
"Dear Dog Lovers,"
"To all passionate dog owners,"
"Are you concerned about the health of your furry friend?"
Focus On Benefits Instead Of Features
Truth is, people don't care about your product and its features – at least not to the same extent as you do. What they do care about are the benefits that these features provide. How can your product or service improve the users' lives? If you are not sure or don't know how to express these benefits, now is the time to put them on paper.
Did you get stuck focusing on benefits instead of features within your ad copy? Check out this helpful list with "101 Examples of Features Versus Benefits" to gain some momentum.
Include A Clear CTA
If there is one element that is most important for creating high-converting social media ads, then it's CTAs (Call-to-Actions). Every single one of your ads has to include a clear CTA, which basically tells users what it is that you want them to do next.
I know that especially in the beginning it might feel strange to tell someone "click here now and order premium dog food at 50% off", however, when advertising on SM, you have to provide clear instructions for your audience.
A CTA also requires you to know what the objective of your ad campaign is. Do you want users to sign-up for your email newsletter? Do you want them to download a free eBook? Or do you want to make more eCommerce sales?
Here are more CTA examples that you could use:
Learn More
Sign Up Now
Click Here to Claim Your Coupon
Start Free Trial
Make an Appointment
Free Social Media Audit for Your Business
Try Emojis
On the one hand, emojis can increase conversion rates. On the other hand, they might also make your ads look unprofessional. It really depends on your industry or niche and who you are marketing to.
Use Real Images With Real People
Images are likely the first element that a user sees when stumbling upon an ad. And everyone can tell the difference between a real photo showing a real person that works at your company or is one of your customers and a fake stock image.
Vwo.com, which provides a platform for businesses to perform A/B tests, has conducted a case study and found out that stock images "look fake and reduce trust on your website". It only makes sense that the same applies in advertising.
Become an Expert In Audience Targeting
People that don't like to fish won't spend money on fishing rods. Most men are not going to buy high heels. And young adults usually have no demand for rollators. That's why you have to put enough effort into defining a target audience for each of your marketing campaigns.
Facebook and Instagram, for example, allow you to choose one or more target locations (cities, countries or regions), your desired age and gender, specific languages that your target audience speaks, and most importantly interests and behaviors. An example for the latter would be "longline fishing" or "kayak fishing" in case you want to sell fishing rods.
It's also possible to exclude certain people to narrow down an audience. What's more, you can set a connection type, which lets you target users that have already liked your fan Page or people who already use your mobile app etc.
As a rule of thumb, the more accurately you describe your target audience, the higher your conversion rate will be. The downside is that if you get too specific, your audience might get too small and click prices increase.
Implement Retargeting With Custom Audiences
Another very powerful feature that Facebook and Instagram advertising provides are custom audiences. Custom audiences are an advanced tool that require you to set up a Facebook Pixel on your website.
After a user has clicked on one of your ads an lands on your site, every subsequent action will be tracked by the pixel.
eBizUniverse Uses The Facebook Pixel – Screenshot taken from ebizuniverse.com
For example:
Let's say that you run a promotion campaign for your eCommerce store. A users clicks on an ad and gets directed to one of your product pages. He then adds a product to the cart, but abandons the checkout process for whatever reason. With the help of Facebook's pixel, you can add this users to a custom audience, which also includes every other user that has abandoned the checkout process in your store. Then you could create a specific ad (maybe include a coupon) for this audience only.
The advantage here is that you already know that every user that is part of the audience is highly interested in your products. As a result, conversion rates are often much higher than what you can achieve with "regular" ads.
A/B Test 24/7 + Analyze Results
With SM advertising, you have to test everything that you do all the time. Test different ad images, different headlines and different ad copy. In addition to that, you should test a number of different CTAs and landing pages.
You can also test if your ads perform better on different days of the week vs. the weekend and at different times of the day. The possibilities are endless. The only thing that's important is that you don't lose track of what you are actually testing and not make false conclusions, which could cost you a lot of money.
What's more, all major social media platforms provide you with insights reports with information about how well your ads perform. Use these reports to learn more about your ideal customer.
The screenshot below shows how one of our Facebook ads performed for different age groups (left column).
Make Use Of Hashtags On Instagram
Instagram and to some extent Pinterest are the only networks where using hashtags is really important and makes sense.
Instagram relies heavily on hashtags and they are a great tool to connect with niche audiences. One of the reasons for this is that since the beginning of this year, Instagram allows users to follow specific hashtags. Stories and posts that use these hashtags will automatically be featured in the users' new sfeed.
Above that, the easiest way for users to find content that interests them is by using Instagram's search function, which again works with hashtags.
With Pinterest, hashtags can also be used by searches to find the type of content that they like. The platform recommends to use no more than 20 descriptive hashtags per Pin and suggests a mix of evergreen and time-sensitive ones.
Need our experts to take a look at your Online Marketing? Call us at (800) 379-2829 or contact us.
---
From past few years, Google is consistently pushing the website owners to improve their mobile site experience. They have launched multiple algorithms, guidelines, and tools for the same purpose.
Recently, at Mobile World Congress, they launched two new tools, a new Mobile Scorecard and a Conversion Impact Calculator.
The mobile scorecard provides data on the chrome user experience so that you can compare the speed of multiple websites on mobile devices.
The mobile scorecard pulls data from chrome to compare the speed of multiple sites on mobile. That's the same data that Google uses in the Page Speed Insights tool.
Google said that a site should load within 5 seconds on 3g connections and 3 seconds on 4G connection.
The impact calculator gives a rough idea of how much revenue a business is losing because of slow page load speed. It might seem a bit exaggerated but still useful.
Get both tools here and utilize it to the fullest. And if you are in need of mobile website design or redesign services, please don't hesitate to connect with us.
FREE SPEED ANALYSIS OF YOUR WEBSITE
There are many factors that influence a sites ranking on voice search results. To figure out which factor is most important, Backlinko conducted an extensive analysis. Here are the findings:
Page speed is crucial. Most of the results were from fast loading pages.
Domain authority is of absolute importance.
Content that ranks well on the desktop also ranks well on voice search.
Surprisingly, Schema is not that important factor as only 36% of sites that ranked well on voice search results were using schema.
41% of Voice search results came from featured snippets.
HTTPS is an absolute must.
This research debunked the myth that Schema is of absolute importance. And also made it clear that page speed is CRUCIAL. All the results that listed well on voice search were almost 2 times faster than traditional pages.
Google's reliance on domains with high authority for providing voice search results comes from the tendency that they "may" provide higher accuracy as compared to domain's with less authority. But it is possible that they will come up with a more sophisticated approach for the same in near future.
The research also shed some light on the importance of long-form content. People speak more words that they type, so it's natural that pages that use comprehensive content will reign supreme in this area.
However, you don't have to specifically optimize your site's content for voice search, writing in-depth content will suffice the need.
On a side note, the virtual assistants are on the rise. So the marketers who are willing to offer their clients with latest digital marketing should take these platform seriously.
Google is struggling hard to keep the reviews trustworthy. They are trying to weed out fake reviews and bring genuine reviews, but they have a long journey ahead. As reported in Google My Business forums, recently, a Kentucky law firm allegedly ran a contest on Facebook, offering people zoo tickets in exchange for positive reviews.
This didn't go down well with other law firms and businesses and they reported the incident to Google. As a result, Google updated their reviews guideline from:
"Don't offer or accept money, products, or services to write reviews for a business or to write negative reviews about a competitor."
to this:
"In addition to Prohibited Content guidelines, text reviews are subject to the following additional requirements:
Don't use reviews for advertising purposes. This includes, but is not limited to, posting email addresses, phone numbers, social media links or links to other websites in your reviews.
Don't include promotional or commercial content.
Don't offer or accept money in exchange for reviews.
Don't solicit reviews from customers in bulk."
Reviews are important and it is almost as effective as a personal recommendation, but be careful how you collect it.
Free Business Reputation Report
To help you get more reviews for your business, we highly recommend our review widget. It's a small piece of code which is placed on your website and helps you get positive reviews on Google, Yelp and Facebook. In addition, it helps to filter out negative reviews too thus ensuring positive experience to website users.
Need more details?
Vero, the new social media app is luring social media users.
What Is Vero?
Vero is a new entertaining app for the social media lovers who are fed-up from Twitter, Facebook, and Instagram and looking for something new. It has gained a lot of popularity and is nearing, three million registered users. The app allows the users to post and share movies, books, places, photos, links, etc.
What's Unique About Vero?
The unique thing about the app is, it has no ads & no algorithm. It shows you post in chronological order. Vero aims to provide its users with an uninterrupted experience by making it advertising free. People around the globe are loving this simple approach to social networking.
Who Should Try The App?
You can try Vero, if you want to experience something new. Instagram, Facebook & Twitter use sophisticated algorithms to show you content, whereas, this app simply lets you view content in chronological order.
Initially, Vero announced that the app is free only for the first one million users. But, due to enormous boost in popularity, they decided to extend the "Free Offer". But eventually, the company wants to charge a subscription fee. The company says, "We made our business model subscription based, making our users our customers, not advertisers."
FREE SPEED ANALYSIS OF YOUR WEBSITE
---
Google has rolled out the beta version of the new and improved search console and SEO's are more than happy, to say the least. The most promising new feature is the access to 16-month-old historical data. It enables year over year comparison which is great from every aspect.
Google has built the new search console from the scratch and not all features are available yet. They are still working on it, and they will keep on adding useful features from the old search console to the new. So as of now,  most of the tools you will click on will have a coming soon message.
However, you do have access to the performance tool which is easy to understand with filtering options like: By device, country, impressions, CTR and more.
The Index coverage report is the perfect blend of old index status & crawl reports errors. It enables you to see how well Google is indexing your site as well to identify and fix any issues.
The new search console will also help you validate newly fixed AMP URLs. The updated AMP status report will provide details into the specific Errors.
As of now, the above-mentioned tools and features are the biggest highlights of the new search console. But it's still in the beta mode and many tools and features are yet to come, so stay tuned.
We will keep you updated on new features as and when they go live.
FREE INSTANT SEO Audit Of Your Website
Google was testing a new video feature in early January that allowed business owners and customers to add videos, related to the business. Allyson Wright from Google My Business advertiser community announced that they have fully rolled out the video feature and now all the business owners can add videos to their listing. These videos will be visible on Google Maps and local search results.
Some important points to consider:
Videos up to 30 seconds in length are supported.
Videos will appear in the overview tab of the GMB Dashboard.
Customer uploaded videos can be found in the customer tab.
Merchant uploaded videos can be found in the by owner tab.
All videos can be viewed together in the videos tab.
After upload it could take up to 24 hours for the videos to appear.
Once live, they will display where local photos do.
The process to add videos is same as photos. Go to your GMB dashboard, click photos on the left and instead of adding photos, add the link to the videos.
It's 2018 and if your web page takes more than 10 seconds to load, then you are far behind! Nobody likes to wait for minutes just for your page to load — they will simply hit the back button. According to a study, 53% of the users will abandon the site if it takes more than 3 seconds to load! So it came as no surprise when Google announced that site speed will be a ranking factor within the mobile search results from July 2018.
However, Google assured that only a small percentage of the sites will be affected by it since the majority of the site loads faster than 10 seconds. Also, there will be exceptions to websites which provide relevant and high-quality content to users. Those websites can still rank well in the search engine result pages because the intent of the search query is still a strong factor.
If you are not sure about your site's speed, you can use the Google's "Test My Site" tool. This tool uses a standard 3G connection to replicate what most people are using to surf the web using mobiles. It not only tells you about your site speed but also gives suggestions on how you can improve.
What About AMP?
Google's announcement stated that it "applies the same standard to all pages, regardless of the technology used to build the page", which means AMP gets no special advantage except that by its very nature it will pass all of these speed standards with flying colors. However, that doesn't mean that you get an automatic pass if you're using AMP because you need to be sure that everything is set up properly.
FREE INSTANT SEO Audit Of Your Website
If you need any help with mobile optimization, we can assist. Just reach out to us and we will be able assist you further.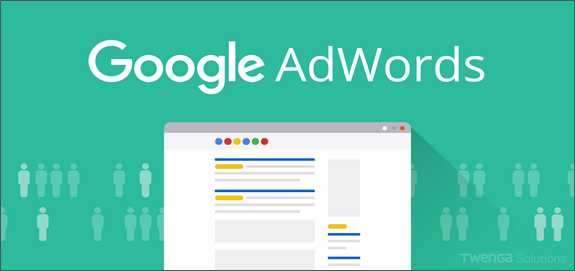 The Dynamic search ads allow you to target the entire website or domain name so that you can target a broad audience. However, Google has made some significant changes to it and the changes will go live soon. To know exactly how it will affect you, click.
Google allowed the advertiser to spend as much as twice the daily budget simply to get more money from their pocket. But how advertisers are responding to it and does it really changed anything within AdWords … find out.
Google and Facebook get biggest slice of advertising cake. A recent study revealed that 1/4 (61%) of the global advertising spend goes to Google and Facebook. However, the number may drop soon as people are starting to allocate their ad budget to different platforms.
Google officially removed the Adwords Review extension and all the performance data will be deleted by Feb 2018.
Last year we saw shocking reports that YouTube ads were running alongside some inappropriate videos. It scared the advertiser because it would cause more harm than good. Addressing the issue, YouTube has now made it mandatory for the YouTubers to have at least 1000 subscribers and 4000h watch time if they want to monetize their content.
Re-marketing is one of the best marketing weapons in your arsenal. Here's a great tutorial on how to utilize it to the fullest.
What is Doubleclick adoptive re-marketing and how does it work. Find out.
Manually selecting placements to run display ads may seem like a good option, but it is not the right solution to click frauds. Also, it makes you miss the flexibility of automated placements.
Re-marketing is good but only if done in a balanced manner. Many advertisers overdo it and as a result, annoy the users. Although Google can't tell advertisers to stop targeting a particular user, they may give the power to the users to block re-marketing ads coming from a specific advertiser.
Re-branding your business? We highly recommend
business branding
by BrandingBusiness – the world leaders in re-branding.
Recently, YouTube has announced that it will demonetize all the small channels on the platform, as per the site's new eligibility criteria channels need to have more than 1,000 subscribers, with at least 4,000 hours of watching within the past 12 months.
The decision came after Logan Paul's 'suicide video' incident. According to the company, the decision of demonetizing the small channels is taken in order to, "prevent bad actors from harming the inspiring and original creators around the world who make their living on YouTube."
The channels that fail to meet these criteria will no longer be able to monetize and will lose access to tools and features associated with the YouTube partner program by next month. If any channel fails to meet the criteria but, later if they manage to pass it, will be automatically re-evaluated in the new criteria. All the new channels joining the platform will have to, manually apply for evaluation.
Though many are criticizing YouTube's new policy and terming it as "favoritism" for big channels or "penalty" for small channels, it is not a bad decision.
Firstly, the new policy is not preventing the channels to grow and increase the subscribers. However, they can improve the content and attract more subscribers to the channel. If the creators aim to earn money from the platform, they will work hard on the content and grow the channel.
There are many creators who do run the channels for a hobby then, for earning money from it and many channels hardly earn money from this. According to YouTube, "99% of those affected channels were making less than $100 per year in the last year, with 90% earning less than $2.50 in the last month.
And even Before this new policy there a benchmark of 10,000 channel views. The new benchmark will ensure that the content creators are regularly creating videos and they will push them to hold the subscriber base and get regular views, and that's important and good.
Not generating enough leads online? Call us at 800-379-2829 or submit form to contact us now and we will perform a complete digital marketing analysis for FREE!
December is when every business owner out there is busy getting the biggest pie from the holiday cake. So it's very rare that you see any buzz in SEO forums. But this time, we witnessed something different. Many people were online, sharing their experiences. Just like an unexpected tornado caught them off guard, and took away everything they had. Well maybe it became way too more dramatic, but we would like to inform you that Google has made changes to their core ranking algorithms. And as a result, may websites witnessed a drop in traffic as massive as 35%!
Moz reported high volatility in search results through Mozcast as can be seen below.
A non seasonal site owner, who hardly witnesses any fluctuations witnessed a drop of 30%! However, they were not alone and this was not due to any glitch. Many other users started sharing their trauma on webmaster forums. After a thorough research, we found out that Google did make changes to their core ranking algorithms and later on they confirmed the same. The statement Google sent was "we released several minor improvements during this timeframe, part of our regular and routine efforts to improve relevancy."
We decided to do some number crunching ourselves. Our dataset of 4000+ websites and 350,000+ keywords (local and national) makes it easy for us to get a birds-eye view of how our client campaigns are performing.
Not surprisingly, we were happy to find that this update didn't have any negative impact on our client campaigns. Most probably, the SEO deliverables which we offer saved our clients from this update. This is another example of how our strategies future-proof your business.
So if your organic leads were affected, especially around December 13th or 14th, open Google Analytics and check whether your site was hit by MACCABEES or not. If you were hit by this update OR want to make sure you're not going to be a likely victim, we can help. Just connect with us and let our professional SEOs to do the work for you.
FREE INSTANT SEO Audit Of Your Website
December is considered a pretty slow month from the SEO point of view. But This December was different. There was a lot of buzz in the SEO forums because Google dropped a big algorithm change without warning (as it always does). Many SEO experts are calling it the Maccabees update which targeted keyword permutations as well as hit some celebrity websites.
Google also rolled out a PBN penalty and maybe a feature snippet / knowledge graph update.
But not every update from Google was shocking. Since 2013, Google promised to add a year plus of data to search console from quite some time, which they actually delivered. Here's a screenshot of how the new Google Search Console will look.
They also published a voice search quality raters guidelines [PDF], advice on the mobile first index and also update their SEO Starter Guide.
Google provided us with the ability to make our meta descriptions longer by extending their snippets and also released a new rich results testing tool, which will be of great help.
So, all in all, we can say that it was pretty busy December for Google just like the rest of us.
Recently Google published their quality guidelines mainly for Google Assistant and Voice Search Results. As per the guidelines; better the quality of the voice search apter will be the responses generated.
Here's what Google wrote —
"In the past we have received requests to see our evaluation guidelines from academics who are researching improvements in voice interactions, question answering and voice-guided exploration. To facilitate their evaluations, we are publishing some of the first Google Assistant guidelines. It is our hope that making these guidelines public will help the research community build and evaluate their own systems."
Google will be evaluating these dimensions for rating voice search responses.
Information Satisfaction: The content should not be irrelevant. It has to be similar to the requirements specified by the user.
Length: As far as the length is in question, the information should not be very little or too much. Unlike a web search, the users cannot scan the results and identify its usefulness, which is why it has to be sufficient enough to fulfill the user's query.
Formulation: This simply means that the source (e.g. website), language, and of course the content produced should be grammatically sound and easy to understand by the user.
Elocution: Resources such as WaveNet and Tacotron 2 are rapidly simplifying the text-to-speech generation process thereby minimizing the need for human performance.
The full and short PDF is available as a download over here.
It seems like Google is testing a new feature, as some users have witnessed an image from the landing page, right next to the description area of the text ad.
Google spokesperson gave a generic statement regarding this — "We're always testing new ways to improve our experience for our advertisers and users, but don't have anything specific to announce right now."
So they neither denied nor accepted it. Google has tested many imaged ad formats over the years, and none made it to the mainstream. But we are seeing a lot of images right next to the text ads lately, so this time, they might fully role out this feature.
Last years Google launched large format mobile ads exclusively for automotive makers. It allowed the automotive company to entice the customers by showing the carousel of images of car models. Because the looks of cars play an important role, this update was considered useful for the car makers. Google might launch similar ad formats for other industries too, in near future.
We will keep you posted.
FREE INSTANT SEO Audit Of Your Website
Facebook constantly keeps updating its news feed algorithm to improve user experience and to serve them with relevant and engaging content. Marketers should be always aware about these new updates, as they can sometimes cause problems to them.
Recently, Facebook released three updates that can reduce marketers organic reach. The updates are about the type of content Facebook prefers to serve its users. Businesses who want to make the most of their Facebook presence, need to pay attention to these updates.
It gives preference to videos that has intent or repeat viewership
Videos are one of the most popular mode of marketing on Facebook. But as per Facebook's last news feed algorithm update, it will give preference to the videos which people are searching for or returning to Facebook to watch.
The preference depends on two factors:
Intent: When people search for your video content or visit your Facebook page to watch videos, Facebook will give such videos higher preference in news feed.
Repeat Viewership: When viewers watch videos from the same publisher frequently, the videos uploaded by the publisher get more preference in the news feed.
It devalues engagement bait content
According to the latest news feed update, posts like "Share with a friend…" or "Like this if…" will be devalued and few people will only be able to view such posts.
Facebook has decided not to promote such spammy tactics to attract engagement, it has created a machine learning model to detect distinct types of engagement bait and it will take action against people or pages who upload such posts.
Here are few examples of engagement bait:
Tag Baiting: Asking people to tag their friends.
Comment Baiting: Asking people to comment with specific answers.
Vote Baiting: Asking people to vote using reactions, comments, sharing, or other means of representing a vote.
React Baiting: Asking people to react to the post (includes like, love, haha, wow, sad, and angry).
Share Baiting: Asking people to share the post with their friends.
It devalues links to low-quality websites
With increasing spam and junk on the internet, Facebook will ensure that users don't have to encounter such things by devaluing links that provide poor web experience.
Facebook has reviewed thousands of different pages linked to Facebook and has prepared a list of common characteristics that shows the web page has low-value.
Tips to ensure this update doesn't affect the organic search of your website:
Keep your landing page free from disruptive, malicious or shocking ads.
Maintain your web page's loading speed, websites with slow loading speed might get affected.
Ensure your website's landing pages where you want to send traffic, have substantive content.
You need to keep an eye on your bounce rate and pages per session metrics.
Social Media is an essential part of any modern business, and is general a daily part of life. Whether it's direct marketing, human resources, or interacting with your consumers, having a visible, professional, and appealing social media profile across several platforms is absolutely essential in the modern market.
Avoiding the following mistakes can help you really make the most of your online social media presence, and attain the most benefits for your business.
1.     Failing to Interact
The first thing to remember about social media compared to other platforms is that this is a two way street of communication. While you didn't need to respond to customers when you held ads or made announcements on TV, radio, or billboard, you need to respond to comments and questions in order to seem trustworthy, reliable, and as if you really care about the client. The last thing you want your client to feel is ignored; you can use social media to help them feel valued.
2.     Posting Poor Quality Content
There is no questioning the fact that having high quality written copy is absolutely essential in marketing your business, and this is as true on social media as it is on any other platform. If your spelling and grammar is sloppy on social media, which is where you are likely to receive the most views and reach the widest audience, then your business will also look sloppy and incompetent. If you can't properly post something on social media, then why should a consumer trust you with their custom?
There are many ways to ensure perfect content, and one of the most efficient is to hire qualified editors or a company that can get this done for you. More automated services are also available if your priority is to find someone fast and efficiently, such as Big Assignments, where you can select the service you want, and it will then be assigned to a professional. There are also services such as blog and social media content writing services offered by eBizUniverse that help with this. Any of these resources can ensure flawless content for social media marketing.
3.     Over-Hashtagging
While hashtags definitely have a time and place, and can be a huge benefit, using too many looks a little desperate, and also a lot like spam. Pick a couple of relevant hashtags and stick with them.
4.     Not Making the Most of Online Tools
There are some great online editing tools that can help make your marketing content stand out from the crowd. First, you should make sure that the writing is as strong as possible. For a non-professional, it can be hard to pick out exactly what isn't right with a piece of text, however smart tools such as the Hemingway App can pick up common flaws and offer suggestions on how to improve. Plus, as writing posted online is most effective when it is over 300 words, you can easily monitor this with Easy Word Count.
Before you even start writing, you may want to review some basic guides or even videos explaining what makes strong copy, and plenty of these are available with Academized, and if there is still something you're unsure of, there's a great community of writers ready to offer support at Paper Fellows. One of the most important factors in any piece of writing is the title, which needs to be catchy and appealing to stand out online, and it's easy to get ideas and make sure you're title will attract traffic with Headline Analyzer.
5.     Posting Sporadically
Posting once in a blue moon will not help to drive traffic and build a following; however posting all day everyday will also be unappealing to your audience. Watch traffic patterns and post regularly, at the times you're most likely to receive a response, but not so much that you are overloading your followers. A couple of times a day is normally ideal.
6.     Duplicating Content
It's bad for SEO, and it's bad for your reputation if you re-use content without giving the proper credit. Be original, or be honest about your sources.
7.     Ignoring Anything Negative
While it would be nice to ignore, or even refute any complaints, you will gain the best public perception by providing a polite response to negative comments, and promising to look into and rectify any issues.
8.     Using Too Many Social Media Platforms
While it might be tempting to share your content across every single form of social media, it is largely unnecessary, and too hard to manage. Instead, focus your energy on cultivating a well-rounded profile on the main sites your audience uses, often this means Facebook, LinkedIn, and Twitter.
9.     Posting Inconsistent Content
All of your social media posts should have a strategy of some sort – they should be connected and all revolve around a common goal. To achieve this goal, you really need to have a plan regarding your content – not just post randomly in an effort to stay updated.
There are so many advantages to using social media, and avoiding these common mistakes can help your business unlock the most benefits possible.
If you would like help with social media marketing, please send us a message today so we can get you on the right path: https://www.ebizuniverse.com/contact-us/
The web traffic you generate is crucial for sustaining your online business. Interactive content can completely change a website and make it more likely for visitors to stay, view other links, or make a purchase. As we approach the new year, these new trends will be more important than ever to make your website competitive and interesting.
Interactive Content: What is it?
It is published material that requires some sort of action from the viewer. Once they contribute to the page, readers will be rewarded with the additional information or a similar change. This content takes many forms, including assessments, calculators, trivia questions, polls and surveys, and tournament brackets.
These interactions are building blocks for web experiences. They can be used alone or layered into other types of content to create a more interactive method of presentation. Interactive content is successful because it works alongside the natural tendencies of human brains.
Why Interactive Content Works
Conversation is a huge part of the human experience. At its core, interactive content is simply a way to host a conversation. People are more likely to enjoy something they can contribute to, instead of the page where they simply read information.
This content also focuses on personalization. People love to have custom experiences. Sharing opinions and results, competing against one another, and comparing answers are all ways make a page feel more targeted and relevant.
As attention spans dwindle and internet viewers become more demanding, it's more important than ever to be able to captivate your audience. If you want to say ahead of the curve in 2017, you need interactive content.
If you want your business to be competitive, you have to say ahead of the curve. As we approach 2017, there are some trends on the horizon that will determine how effective your website is, and how high you can show up on those inclusive Google search ratings. Video and mobile optimization are two of the biggest terms websites need to be on the lookout for with the new year if they want to be successful.
How Video Optimization is Changing
Researchers expect for mobile live video usage to increase tenfold by 2020. This is largely due to the fact that platforms such as Facebook allow companies, businesses, and individual people to live stream their own broadcasts. It is easier than ever for the average person to host live video. This, of course, is in addition to the ever increasing popularity of video entertainment and news options.
One reason why video is so effective is because it catches the attention of the viewers. Studies show the average human attention span is just above eight seconds. Video content is able to engage viewers more effectively, thereby reducing bounce rates. Every company needs to be ready to embrace the flexibility of video.
Mobile Optimization
For the first time in history, people are using their mobile devices to access the Internet more than traditional laptop or desktop computers. Companies need to be mobile-friendly in order to reach most of the internet traffic. Scaleable browsers and quick loading content are crucial to appeal to smartphone users.
Planning ahead can ensure your business' success in the coming year. When you're making your plans, don't forget about video and mobile optimization.
Cinemagraphs are relatively new to some business owners, yet they have already proven their worth for many companies. Cinemagraphs have been quite successful in various marketing campaigns in recent years. If you've never used cinemagraphs before, allow these success stories to help you consider making them part of your marketing.
What is a Cinemagraph?
Cinemagraphs are still photographs in which a minor and repeated movement occurs, forming a video clip. They are published as an animated GIF or in other video formats, and can give the illusion that the viewer is watching an animation.  There are several successful cinemagraphs in use now for marketing purposes that catch people's eye.
Successful Cinemagraph Projects:
House of Cards Email Campaign
Recently, Netflix and Flixel mounted a cinemagraph email campaign to promote the Netflix show House of Cards. The campaign shows the two lead actors riding in a limo, with the only motion happening outside the window. However, the cinemagraph shows the tension these actors are famous for on the show. The companies produced the campaign to make people want to "binge-watch new episodes."
The House of Cards email campaign and campaigns like it are also successful because they use small files. It's easier to open a cinemagraph in an email than an internet browser, because it loads faster. This gives you more time to enjoy the cinemagraph; you can play it several times, if you like. The more times someone plays it and the longer it stays in someone's email, the longer people will remember it making it one of many successful cinemagraphs.
Social Media Cinemagraphs
These days, everyone has at least one social media account. Cinemagraphs have taken social media by storm, especially Instagram, Facebook, and Twitter. The cinemagraphs are fun and easy to share, broadening their audience. One such cinemagraph shows Freddie Highmore as Norman Bates in A&E's Bates Motel series. The entire cinemagraph is gray and black, and the only motion is a slowly moving rocking chair. It expertly communicates the show's genre and hooks horror fans into watching it.
However, a social media cinemagraph doesn't have to be scary or promote a TV show to be successful. People use them to promote hobbies, interests, and small businesses.
For instance, a cinemagraph showing Beauty and the Beast's Belle using a library ladder, wearing a beautiful smile, communicates, "I love books." It could also communicate, "This is how I feel in a bookstore," or "This is how you will feel if you visit our bookshop."
Travel Cinemagraphs
These days, more people want to see the world, and cinemagraphs are making that possible, if only for a few seconds. Siemens, an Austrian marketing company, converted video shot in Vienna's subway system into cinemagraphs. The cinemagraphs use tiny animations like a blink or a wisp of hair falling into someone's face to communicate that travel equals movement.
Additionally, the cinemagraphs subtly communicate Vienna's subway as an ideal way to get around the city. The overarching message is that Vienna itself is a great place to travel and a great place to start seeing the world.  This adds to he awe, making it part of the successful cinemagraphs family.
To get started with your cinemagraph, call us at 847.220.9541 or contact us online.
In the modern age of the internet, digital marketing plays an essential part in successfully running a business. There are a variety of strategies that your business can implement to improve the company's digital marketing campaign. A successful digital marketing campaign will also reach more customers and therefore make more money for your business.
Examples of Digital Marketing Strategies for Your Business
There are a wide variety of digital marketing strategies that you can use to increase your company's customer reach.  For example, you can use blogs like this one to market your business and generate clients. Positive customer reviews are also a great way to accomplish this. If satisfied customers have a place to talk about their experience, it's more likely that you will reach more potential new customers.
Customer reviews also generate publicity for your business.  Social media is another effective digital marketing strategy that you can use to benefit your business.  A comprehensive social media presence on Twitter, Facebook, LinkedIn, and Instagram etc. increases the possibility that you will gain new customers.
An Effective Website
An effective website is another key element that's necessary in order to successfully promote your business. A website not only makes potential customers aware of your business, but the website also gives you a place to put all those digital marketing strategies like blogs and social media contacts.  Landing pages are a popular way to promote your services in nearby cities and enhances your SEO with Google.
Customer Service
Customer service is an important aspect of any successful business. Without customers you'll have no business so it's important to keep them happy. Even though customer service is becoming increasingly virtual it is still a significant element of your business. You can use e-mail marketing to increase your customer base as long as you also hire a professional to handle customer service issues.
Social media is a great (and mostly free) way to gain new customers for your business. Using social media seems deceptively simple, but in order to use it to generate new clients for business you must do so effectively.  You'll need to become familiar with the various platforms and how they can be utilized for your company.
Social Media Platforms
Facebook
Facebook is one of the most media platforms. You can advertise your business and post information, photos and video. But content you share on Facebook is only visible to or shared with people who are your "friends" on the site.
It's important to keep all of your platforms updated and current. It's a good idea to update your social media platforms on a weekly or even a daily basis. You may need to hire a social media professional if you don't have the time to do this yourself.
Twitter
Twitter is another useful social platform. But on Twitter, you have "followers" instead of friends. And you can only share content, in the form of information photos and videos with other users who follow you. Information is shared in the form of tweets.
Each tweet can be no more than 140 characters in length.
LinkedIn
LinkedIn is similar to Facebook but it is mostly used by businesses and working professionals. You can promote your business on LinkedIn using lead generation, join groups who share similar interests, and connect with people to expand your reach.
Connecting with Customers and Clients
You can use social media to connect with current clients and recruit new ones.  Encourage clients to "Like" "Follow" or "Connect With" your business depending upon which platform you choose.  When used effectively, social media is a great way for customers to share their experiences with other users and therefore potentially generate new clients for your business. Happy customers are chatty.