After RankBrain, BERT is the biggest update by Google Search and is likely to impact 1 in 10 search queries. The previous major algorithm update, RankBrain was introduced by the company around 5 years ago.
BERT stands for Bidirectional Encoder Representations from Transformers. It is Google's neural network-based technique for natural language processing (NLP) pre-training.
BERT can help computers understand languages a bit more as humans do. In 2018, it was open-sourced by Google. Detailed information about BERT is provided in the Google AI blog.
The rolling out of BERT began earlier this week and it is likely to be fully live within a few more days. As of now, the feature is suitable for only English language queries, but shortly Google might try out other languages.
Google further revealed that BERT is being used globally in all languages in featured snippets.
Understanding the context of words in searches will help better match those queries with relevant results.
Examples of Google Search before and after the release of BERT.
In one example, Google said, with a search for "2019 Brazil traveler to USA need a visa" the word "to" and its relationship to the other words in query are important for understanding the meaning. Earlier, Google did not understand this connection between words and would return with results about U.S. citizens traveling to Brazil. Google further explained, "With BERT, Search is able to grasp this nuance and know that the very common word "to" actually matters a lot here, and we can provide a much more relevant result for this query."
In yet another example, a search for "do estheticians stand a lot at work", Google said it previously would have matched the term "stand-alone" with the term "stand" used in the query. Google's BERT models can "understand that 'stand' is related to the concepts of the physical demands of the job, and displays a more useful response," Google said.
In the example below, Google can understand a query more like a human to show a more relevant result on a search for "Can you get medicine for someone pharmacy."
Here is an example of Google showing a more relevant featured snippet for the query "Parking on a hill with no curb". Previously a query like this would confuse Google. "We placed too much importance on the word "curb" and ignored the word "no", not understanding how critical that word was to appropriately respond to this query. So we'd return results for parking on a hill with a curb."
The first AI method for understanding queries, that Google introduced back in 2015, was RankBrain. To understand the meaning of the words, it looks at both – the queries and the content of web pages in Google's index. It's additive to Google's ranking system. BERT is not a replacement for RankBrain, but an addition to Google's methods for understanding content and queries. It will continue to be in use for some queries unless Google thinks a query can be better understood with the help of BERT. A single query can use multiple methods to understand the language including BERT.
Google utilizes a lot of ways to understand the language in your query and how it is relevant to the content on the web. In case you misspell something, Google's spelling systems will help you get the right word that you would be looking for. Also, if you use a synonym that is there in its relevant documents, Google will still return with appropriate search results.
Optimizing for BERT is unlikely! Google already cleared that optimizing for RankBrain cannot be done, which only means that Google is improving at understanding natural language. Users can continue to create digital content as they always do.
Google said this change is "representing the biggest leap forward in the past five years, and one of the biggest leap forward in the history of Search." This update has so far impacted 10% of all queries, which is a big change. However, after running reports for our clients, we have noticed that the rankings haven't been affected at all – which isn't surprising considering we do our basics well.
Final Takeaway
We recommend you to keep an eye on your search traffic changes sometime next week and check how much your site got impacted by the addition. If your search traffic seems to be affected, know which landing pages got impacted and by which query. And, if you need professional help – do get in touch with us for assistance.
Do You Have Questions About Googles Algorithm? Contact Us!
According to a Yelp-commissioned study conducted by SurveyMonkey, almost all online adult users are ready to buy services or products from the local businesses that they discover on Yelp. The survey shows that around about 97% of adult users conduct some sort of transaction with the businesses they find on Yelp.
This survey of over 6,000 adults, is actually a follow up of the study conducted by Nielsen in 2012 and 2016. The figures derived from the 2016 study showed that:
92% of online adults conducted a transaction after visiting Yelp "at least sometimes, frequently or almost always".
42% of respondents claimed that they made a purchase within 24 hrs and 79% made a purchase within a week.
The 2019 Survey Shows High Purchase Intent
The figures found in the 2019 survey show considerable growth in Yelp's influence, as more than half i.e. 51% users claim to transact within 24 hours of visiting a site and close to 90% admit to doing so within a week. It also revealed that 93% of Yelp users compare businesses before making any buying decisions.
Yelp claims that both the 2016 and 2019 studies show that Yelp is the "most influential and trustworthy" site when it comes to finding local businesses as compared to "Google, Facebook, TripAdvisor and HomeAdvisor".
Users Look For More Than Reviews While Comparing Businesses
Although Google has more reviews than Facebook and Yelp, respondents appreciate the other factors, beyond reviews, that they can take into consideration when comparing and evaluating local businesses on Yelp.
75% cared about seeing a business or trade license that a business has
71% cared about the ability to request price estimates online
69% cared about seeing the pictures and costs of previously completed projects
58% cared about knowing the unique characteristics of a business like being open late or being family-owned
Final Takeaway
At the end of the day, even though the survey responses do give an indication of the user preferences, it may not be the actual user behavior. However, according to an individual study conducted by FreshChalk Yelp does appear in the top 5 results of 92% of the local business searches on Google. This makes Yelp a critical directory for ranking. The company is also set to roll out new products and features this year, in an effort to differentiate from Google and to diversify revenues.
Do You Know Your Online Review Score! Check It Now!
To improve your SEO it is essential to find and make the most of every opportunity. With digital marketers these days, the first thing they turn to is finding keywords that have a high search volume. However, doing so is not as beneficial as it seems.
Competing with large websites for high or medium volume keywords does not make a huge difference. Here are a few simple methods to rank higher, using more precise, long-tail keywords as primary keyword targets.
Although you might overlook these long-tail keywords as they get less attention than broad keywords that most people look for, they could be just what your SEO needs. With high volume keyword searches becoming more specific, the number of people searching for those terms is likely to decrease. As long-tail keywords have a lower search volume, the competition over them is naturally very less. Fortunately, concentrating on long-tail keywords enables most organizations to set realistic goals for SEO success.
Appeal to local searches
Most local businesses struggle to compete with large organizations for broad keywords, and here is where long-tail keywords come into play. Local business owners can get more out of making use of long-tail keywords as compared to broad keywords.
According to statistics, almost half of all Google searches are local searches, and 76% of people will either call or visit the business within 24 hours after making a local business search on mobile. Hence, to give your business more visibility locally, going after local-intent keywords such as your city, zip code, or even state is best for your business. Focus and choose keywords that cater to your city and surrounding areas as they are more specific and the competition is less. This allows your business to become more visible in local searches leading to new customers and increased footfalls.
Focus on intent keywords
Be sure to include "Intent Keywords" when tailoring long-tail keyword research for your site's SEO content as they tend to represent the later stage of a sales funnel and are usually commercial.
Before buying anything online, we always tend to look-up on the internet before making a purchase decision. Online searchers go through the buyer's journey to get the information they need before they reach any final purchasing decision. During this time, people are inclined more towards long-tail keywords to get more definitive results for the product or service they're interested in. At first, people search for more general terms such as "black turtleneck" but eventually narrow down the search with specific long-tail keywords such as "ribbed" or "cashmere black turtleneck" to get down to the best, cheapest, or on-sale items.
Intent keywords, such as "best," "cheapest," and "discount" have a lower search volume, but the people searching for them can be worth more than a bigger, less interested audience. The search volume decreases as searches get more and more specific with intent keywords, but at the same time, these searches are more valuable.
Checking your organic traffic regularly in Google Analytics is a good practice and the factors that you must consider while analyzing this are as follows:
See which keywords drive more traffic to your site and to what pages specifically.
Check out the landing pages to find out what drove the users there.
Analyze the low-traffic web pages that you would want to rank higher and figure out how you can optimize them.
Make the most of what you have learned about intent keywords on high-traffic pages to fix up the pages that are deteriorating without traffic.
Use conversational language for long-tail keywords
As the use of voice searches increases drastically, may it be playing songs by commanding Alexa or searching for a local restaurant with Siri, it is now an essential part of our searches. Although voice searches have made our life easier, many in the world of SEO feel uneasy because of it. There is a fear that voice searches will take over consumer behavior and make the traditional practices obsolete, which is not the case.
To rank for voice searches, you will have to change your ways of choosing keywords as whatever people search for verbally will have different verbosity as compared to what they would have typed.
Start using long-tail keywords for you to compete in the long run. These keywords are more conversational; as if the person is asking a question to someone. Voice searches also include local searches, so prioritizing long-tail keywords considering verbal search is crucial. Keep in mind that the content you create must rank higher for not just voice searches but also traditional searches.
Conclusion
Long-tail keywords may not be a top priority for many, but when implemented with the right amount of work and efforts, they can be a source of easy and direct way of ranking higher on search engines. After all, long-tail keywords are a great example of the adage that not even the smallest things must be missed out when it comes to improving your SEO.
Agencies just love our SEO Audit reports. It helps them close SEO deals faster. Some of them have been asking for new features in the SEO Audit report for some time now. As always, we have been listening to their feedback and after a lot of research and brainstorming, we have rolled out some awesome features to our SEO Audit report.
Top features you'd love!
Do you know that more than 50% of all searches will be voice searches by 2020! So, is your business ready? Our proprietary algorithm tests your local business for voice search readiness and shows how your information is picked up by Google Assistant in real-time.
We've upgraded our SEO Audits to check your business for local visibility issues including NAP (Name, Address, Phone) consistency in Top 8 sites now instead of 4 in the earlier versions.
(Top 8 sites include – Google, Bing, Yelp, Facebook, Merchant Circle, Tupalo, CitySquares and HotFrog)
Learn what people are saying online about your business. We check your business reviews on Top 6 sites now instead of 3.
(Top 6 sites include – Google, Facebook, Yelp, Merchant Circle, CitySquares, HotFrog)
Plus tons of changes under the hood to make SEO Audit reports run faster and deliver more accurate results.
Please start using our new SEO Audit Report. Don't hesitate to share your valuable feedback with us. You can also get in touch with our Support team to know more about this New SEO Audit Report.
Free Instant SEO Audit Of Your Website
Here are the latest pay per click updates we have curated for you this month.
Are you getting the best return out of your digital marketing? Need an extra pair of eyes to review your online game plan? Let our experts take a look at your current state and do a comprehensive digital marketing analysis at no cost to you. Please call us at (800) 379-2829 or contact us today and we will get to work right away.
Google announced the launch of the September 2019 Core Algorithm Update via Twitter on September 24th and like previous core updates, this year too, there was hardly any supporting document included.
Actionable Strategy
Check out the Search Console Performance Report to find out whether your site has been affected by the core update or not. The easiest way to know is to look for a drop in starting around September 24th, the day the update was launched.
There are ways to recover if you see a drop in the position of your site due to the update, as the updates are all about quality. Identifying the issue and putting your site through a security audit is the first step in recovery. At times, the fix has to do with a big focus on building your site's Expertise, Authority, and Trust (E-A-T) Signals.
As far as our clients are concerned, we aren't surprised that this update hasn't affected our websites. The rankings continued to improve as this update rolled out.
What You Can Do If You Have Been Affected!
Following is a list of things that you can do to protect your site from Google's next Core Update.
Read Google's Quality Guidelines: Reading Google's Quality Guidelines will give you an in-depth understanding of the various factors that Google uses to "refine results."
Update the "About Us" Page: Adding new images and relevant content is the key to engaging customers. Mention about your recent achievements, endeavors, and more for the customers to know and connect with the content on your site.
Improve Page Load Speed: Focusing on mobile page speed is crucial while working on your page load time. Make sure you run your site through the newly updated PageSpeed Insights Tool by Google. Ideal loading time for First Contentful Paint should be less than 3 seconds, while speed index with & without ads should be less than 9 seconds & 7 seconds respectively.
Fix Site Errors: Remove any technical issues that your site may have, such as broken links, broken images, chain redirects, and more. Our dashboard crawler helps you identify issues on your website.
Have a Clear Call to Action: A clear call to action can be the determining factor between a lead and a conversion. Hence, have a clear and direct call to action telling exactly what you want your customers to do. For example – Call Now!
Be Easy to Navigate: Performing a User Experience (UX) audit is vital to look at your site from a user's perspective, on mobile as well as desktop. It can also pay huge dividends depending on how focused Google is on their version of the ideal user experience.
Remove or Rewrite Thin Content: Combine a handful of thin / duplicate pages to create one strong resource on a specific topic when focusing on your site's thin content.
Include a Clear Ad Disclosure: You need a clear ad disclosure on your site if you run a lot of ads on it. A simple sentence such as, "This post may contain affiliate links" (with a link to your disclosure/privacy policy). You can find a suitable example at the top of this page. Also, make use of rel="sponsored" to highlight sponsored & affiliate links.
Add 'Terms of Service' & 'Privacy Policy' Pages: Both these pages are crucial for your site's overall authority with Google. You can get more into detail on what these pages must include by reading Google's Quality rater guidelines.
Include References for Medical/Scientific Claims: In case you make Medical, Scientific, or factual claims, always be sure to link out to a reliable site to support your claims.
Build up Your Footer: As said by Google, the address in the footer is recommended as it can be seen as a sign of trust. Your footer must contain primary business information with a current copyright date. You can also show your expertise by adding any awards or honors that you've earned.
After making the above fixes, make sure you get people who are not associated with your website to give you a feedback in order to make changes as required. And as always, if you need any help with optimizing your website, we're just a call away!
Do You Have Questions About  Google? Contact Us!
A new development by Google now denies businesses the right to add review markup for themselves. It was announced on 16th September that the review stars that appear in the search results will now be managed algorithmically only; they will no longer include reviews from the /LocalBusiness and /Organization markup.
The Idea Behind This New Development
The reasoning provided by Google for this move is that the reviews are meant to be unbiased. When an entity like a business or an organization gets to add a markup and control the reviews about themselves then the reviews end up becoming "self-serving".
Henceforth, only the following markups qualify for review stars
How This Affects Your Business
It now becomes even more vital to ensure that your customers are specific about the product or service that they review. Mentioning the specific product or service name will enable you to use the review within the /Product markup, thus getting you those review stars. You must also remember to use aggregate review markup within all the above mentioned relevant markups types.
Do You Know Your Online Review Score! Check It Now!
Here's yet another reason to start using Google My Business app. Post November 15th, the feature that enables you to message your customers through Google My Business listing will be available on the app. Google sent out an email explaining this new development:
"On November 15, messaging will move from SMS to the free Google My Business app. This means you'll no longer receive an SMS when customers reach out to you.
To keep getting messages from customers, simply complete the following steps:
Download the free Google My Business app

Log in with your Google account

Tap the 'Customers' tab

Select 'Messages'

Tap 'Turn on messaging'
Once that's done, you'll only receive and respond to all messages in the app – not via SMS. Also, you'll be able to customize your welcome message, receive notifications, and add your employees to help respond quickly to customers.
The Google My Business app also lets you update your business hours, add photos, respond to reviews, and create posts."
Takeaway: If you have a Google My Business listing, download the app right away from the Google Play Store or Apple Store. The functionality may continue to switch from the online interface to the app. This clearly indicates that you should start getting a hang of it and get your clients to use it as well.
Is your online listing up to date? Find out your visibility score today!
Social networking platforms Facebook and Instagram, both are considering removing the like counts from their posts. Starting from Australia, Facebook and Instagram will expand to other countries depending on how things go. As reported in Techcrunch, users posting the content will be able to view their like counts but it won't be displayed publicly.
"We are running a limited test where like, reaction and video view counts are made private across Facebook", a Facebook spokesperson says. "We will gather feedback to understand whether this change will improve people's experiences." If the Facebook and Instagram test improves people's sense of well-being without affecting user engagement, it could expand to more countries or even roll out to everyone. However, no further tests are currently scheduled.
Our Takeaway: Whether users are happy with this change or not from Facebook and Instagram, only time will tell.
Question about Boosting Facebook/Instagram? Let's Talk!
Wondering if responsive search ads are worth it for small PPC campaigns? Click here to get your answer.
Learn how to work with the latest Google Ads Match type changes; click here.
Facebook launches automated lead generation, letting businesses qualify leads in Messenger & continue the conversation.
Are you getting the best return out of your digital marketing? Need an extra pair of eyes to review your online game plan? Let our experts take a look at your current state and do a comprehensive digital marketing analysis at no cost to you. Please call us at (800) 379-2829 or contact us today and we will get to work right away.
The rivalry between Google & Bing has been on for around a decade now, with each search engine carving their niche in the market. However, it seems like the rivals, Google and Bing, have now joined forces as two crucial spots within Bing's properties are now directly tied to Google.
Heart of the Matter
It started with a new beta feature that allows you to import your website into Bing's Webmaster Tools without a hassle if you are already verified within Google Search Console.
Later, on August 30th, we saw a reporting of a new Sync option (Sync with Google My Business) being available within Bing Places Accounts. You can make use of this option once you have logged into Bing Places for Business and picked a location to work on.
The feature is currently enabled only for users who have a maximum of 10 businesses in their Google My Business Account. This means the feature is not for those who manage more than 10 businesses in their Google My Business Account.
Actionable Strategy
This partnership between Google and Bing might seem weird to many, but the latest features are a step in the right direction. It is now less time consuming and hassle-free for users to verify businesses as well as easier to research within both sets of Webmaster Tools. Although the feature is still in its initial stage, we expect some more features from Google and Bing, like Syncing for users who manage more than 10 businesses, to be launched sooner than later. Big things to come for Google and Bing!
Do You Have Questions About Your Local Pages On Google or Bing? Contact Us!
Businesses with multiple locations often have a hard time managing their customer reviews. Responding to each and every review, from each and every location can be taxing. Google My Business' recent local updates roll out revealed that now you can easily manage your reviews on the same page.
This new inclusion will enable seeing and replying to reviews across multiple listings on a single page. This might seem like a tiny little addition but it will drastically reduce the time needed for review management for multi-location businesses.
Things to Note
Organization accounts do not have this feature as of yet.
Replying to reviews from third-party sources isn't allowed.
You can respond to reviews and see them organized into location groups only after your listing is verified.
Final Takeaway
Getting started is quick and easy. All you need to do is visit https://business.google.com/reviews and follow the instructions given.
Do You Know Your Online Review Score! Check It Now!
Now here's some really good news for hotel owners with verified Google My Business (GMB) listings. Google recently announced that they have now added support to enable hotel owners or those working with hotels to update services and amenity details in the "Hotel Attributes" section.
How this will help hotel owners
One of the major reasons for keeping hotel services and amenities details up to date in the listings is that Google pulls the hotel's highlights from here. These highlights, in the form of bright and colorful icons, appear next to the amenities in the Placesheet. They give potential customers a quick overview of all the amenities offered by the hotel such as 'Free Wi-Fi', 'Free Parking', 'Pet-Friendly', etc.
Steps to add new features
Sign in to Google My Business (using a computer, not mobile)
If you have multiple locations, open the location you would like to make changes to
Click on Info
Click on 'Edit' next to "Hotel Attributes"
Search for the attributes you want to add and fill in the necessary details
Click on Save
For all those who are yet to start out
In case you are one of those hotel owners or SEO professionals who haven't yet gotten on board with GMB for hotels, then it's high time you get on with it. Here are 3 simple steps to start the process
Sign Up for GMB for Hotels
Engage With Customers
Manage Hotel's Details
Is your online listing up to date? Find out your visibility score today!
While many may have noticed the 'Google Guaranteed' label that appears with some Local Service Ads, not many are aware of the fact that only certain industries qualify for this label. You need to go through a quick 3-step process to see if you do or don't qualify for this label. Professionals such as attorneys, financial planners and real estate agents are amongst those who do not qualify for the Google Guaranteed label.
However, Google has now decided to roll out a new "Google Screened" Local Service Ad label for such professionals. Just like Google Guaranteed, the Google Screened label also comes with its own set of license and background checks. What differentiates the two labels is that there is no money-back guarantee with the Google Screened label businesses.
Know whether you qualify for this label
In order to get the Google Screened label, a business must have a rating of 3.0 or above. Moreover, there are business-level as well as business-owner background checks. Also, every professional in the business is required to pass a license and background check for the Local Service Ad to be labeled as "Google Screened".
Final takeaway
Having your Local Service Ad labeled as Google Screened is bound to give your business more credibility and authority in the industry. If you are amongst those who represent an attorney, a financial planner or a real estate agent, then it's best that you check out the Google Screened label and start the process of getting it added to the Local Service Ad.
Twitter mentioned in their blog post, create video content with your phone using these 4 ingenious ideas, that all you need for a campaign to be successful is good content and it can even be created using your phone. The post included some worth mentioning stats to help the users.
"On Twitter, brands need to create fresh and engaging visual content on a near-daily basis. Why? Because that's what your audience wants. Tweets with video attract 10X more engagement than Tweets without video, Tweets with images attract 150% more Retweets than Tweets without images, and even Tweets with a GIF gain 55% more engagement than Tweets without a GIF."
Remember, Twitter audiences love authenticity more than they love creativity. Give them something engaging and they will surely keep coming back to your page. Retweeting other people's content isn't going to take you far. Twitter's blog post will help you out in creating impactful videos, GIFs and images specific to your audiences. Here's a simple video created using a phone that Twitter shared.
Question about Boosting Facebook/Twitter Engagement? Let's Talk!
Are you getting the best return out of your digital marketing? Need an extra pair of eyes to review your online game plan? Let our experts take a look at your current state and do a comprehensive digital marketing analysis at no cost to you. Please call us at (800) 379-2829 or contact us today and we will get to work right away.
Earlier in April this year, Google rolled out a Google My Business (GMB) feature that enables users to create short names to define their GMB listing URLs.
With these short brandable names, customers can find you better. Here's how you can set up a 'short name' for your business.
Sign in to Google My Business.
Open the location for which you want to create a short name.
Click on Info from the menu, then on Add profile short name.
Enter your short name (should be up to 32 characters). Names that have already been taken cannot be reused so try using new words or a combination of words that can best describe your brand.
Click on Apply. (Your short name will show as pending for a while before it reflects on your business profile).
Final Takeaway: If your business is Google My Business verified, then go ahead and create your custom 'short name' without wasting any time as it could give your business the exposure it's worth.
Follow this Guide for more information on how to use the custom short names feature and the policies and terms of service.
Questions About Google My Business? Contact Us!
In true Google fashion, the company recently announced that Google My Business support has now come up with a new way of handling the entire Practitioner Listings process.
Where Practitioner Listings Come into the Picture
When a number of professionals, such as doctors, lawyers, etc. operate from the same office location but have different clients, Practitioner Listings are used. One has to create multiple Google My Business listings to support such practitioners.
However, this process has now undergone a few changes. Here's a quick look at the said changes
When a Practitioner Retires
Previously, when a practitioner retired, Google My Business by default marked the listing as 'Closed', which often lead the customers to believe that the entire business has shut shop. However, now you can request Google to entirely remove the said listing from Google Maps.
Somewhat similar to the above scenario, Google My Business used to by default mark a listing as 'Permanently Closed' when a practitioner died. Again, you can send out a request to Google to completely remove the listing from Maps instead of displaying the rather distasteful messaging.
When a Practitioner Starts Working Elsewhere
In such cases, you follow the same protocol as before. You are expected to update the practitioner's listing to display their new business location because Google believes that the listing belongs to the professionals and not the business.
These updates are still new, so chances are you might run into some problems when trying to make changes to Practitioner Listings. In case you face any issues, you are most likely to receive a quick solution by reaching out to @GoogleMyBiz on Twitter.
Have Questions About Your Google Listing? Contact Us!
On June 17, to celebrate the International Small Business Day, Google announced the launch of its new website which has been built with an aim to help small businesses grow. The site is designed to match local businesses with Google products and services.
During the announcement, Google explained how businesses can take advantage of the three main actions the site offers.
Personalized Plans: Where businesses need to provide their name, answer a few questions about their business and mention their primary goal. On the basis of the given information, the business will receive a step-by-step, plan of recommendation customized as per their needs. Although the plan includes products to help businesses stand out online, reach more customers, and work more efficiently, it lays more emphasis on the goal that's most important to a business.
In-person workshops: The in-person workshops will assist the business owners looking for personalized help. Businesses can locate free Grow with Google workshops happening near them.
Latest News: With the latest news, businesses can stay updated about Google's small business-focused tools and services.
If you are a new business, looking for an opportunity to grow your online presence, this website is the right platform for you.
They provide a mix of free and paid service recommendations, that can help you grow your business. You can analyze which of these could be most helpful for your business and take a trial.
Is your online listing up to date? Find out your visibility score today!
You already know that Google introduced the new Search Console in January. Google has now announced that the new Search Console will NOT support the Preferred Domain Setting.
Google stated that the reason for removing the Preferred Domain Setting is that often websites have the same content on multiple URLs, and to make things easier Google will now recognize and pick the one "canonical" URL for you.
You can still let google know your preferences.
Google is not really taking everything out of your hands; you can still let them know which is your preferred domain. Here are some of the ways in which you can accomplish this:
Use "canonical" link tag on HTML pages
Use "canonical" HTTP header
Use a sitemap
Use 301 redirects for retired URLs
For more details on ways in which you can communicate your preferences to Google, take a look at its help center article – Consolidate Duplicate URLs.
How this update affects you
Google has made it very clear that they will no longer use any of the existing Search Console preferred domain configuration and setting. Hence, it is important that you check your Google search results to ensure that the canonical URL you listed in Google has not changed with this update.
Are you getting the best return out of your digital marketing? Need an extra pair of eyes to review your online game plan? Let our experts take a look at your current state and do a comprehensive digital marketing analysis at no cost to you. Please call us at (800) 379-2829 or contact us today and we will get to work right away.
All marketers dream of one thing and one thing only: that one of their marketing campaigns become viral. But only a few handfuls actually achieve this dream, mostly because successful marketing campaigns take work, creativity, and a certain set of skills that are usually hard to come by. Most importantly, a creative marketing campaign that goes viral needs people who think outside of the box.
The next five creative marketing campaigns have made people cry, laugh, feel, and most importantly, purchase the products or services marketed. Of course, most of these brands are already quite famous, but it doesn't mean that you can't learn a few lessons from them that you can use in your own future marketing efforts.
So, keep on reading to learn more about these campaigns, how they achieved publicity, and the lessons we can all learn from them.
1.   Nike – The #Breaking2 Campaign
2017 has seen the fastest marathon run in history, by Dennis Kimetto in Berlin. The run clocked in at 2 hours and 2 minutes, for a 26.2-mile journey. Noticing this, Nike started a campaign called #Breaking2. The company used the power of its incredible logo (it never hurts to have a friendly marketing logo) and its slogan and worked with three famous runners: Zersenay Tadese, Lelisa Desisa, and Eliud Kipchoge.
Image: campaignlive.co.uk/
And then, in May 2017, Nike held its #Breaking2 marathon and broadcasted it live on YouTube, Facebook, and Twitter. The live was watched by 13.1 million people from all around the world, and the hashtag #Breaking2 was mentioned 84,459 times across these platforms in the course of two days. Impressive, right?
What can we learn from this?
Always work on a marketing campaign that's tailored for you. Nike chose running and challenging oneself, both things the brand is famous for. Another lesson we can learn here is to include your audience in your marketing efforts. Nike invited their fans, normal everyday people, to watch their marathon live and see history being remade. And even though Nike didn't manage to actually break the record, they still managed to turn this into a viral campaign.
2.   Amazon – The "Alexa Has Lost Her Voice" Campaign
The "Alexa Has Lost Her Voice" campaign was a user experience that ran for weeks, before, during, and after the 2018 Super Bowl. The creative director for this campaign states:
"A week before the game, over a million consumers discovered Alexa was losing her voice, upon interacting with her on their device. People began tweeting, "What's wrong with Alexa?" Overall, we created over 60 on-device interactions with Alexa, replacing her with world-famous celebrity voices, and created over 200 pieces of social content, as well as two TV spots for the big game."
Image: nicolasmejia.com
The campaign ended up going viral and earning more than 40 million views across all platforms.
What can we learn from this?
The campaign shows just how important influencer marketing is in today's world. This, coupled with the perfect video helped boost the brand and raise product awareness because people learned just how important Alexa was. It doesn't hurt that the ad is also hilarious, and we all know humor speaks to people.
3.   American Express – The "Everyday Moments" Campaign
During this ingenious Everyday Moments campaign, American Express focused solely on millennial's. The brand used social media to release 12 videos starring one of America's sweethearts, the hilarious and witty Tina Fey.
All videos have the same concept: they start off as greeting cards, then turn into congratulatory videos where both the brand and Fey congratulate millennial's for some of the "firsts" in their young adult lives.
What can we learn from this?
Using targeted marketing is a good choice when you want to involve your audience. By doing so, American Express created a bond with their market of choice and generated an incredible buzz.
4.   The Chicago Museum of Science and Industry – The "A Month at the Museum" Campaign
Yes, museums are probably the least sexy thing you might be able to think about right now (unless you're a history buff like us, then museums are perfect), and yet, the Chicago Museum of Science and Industry's campaign was one of the most successful in these last few years.
The "A Month at the Museum" campaign was a contest where one applicant could win a one month stay at the museum, while getting paid for it.
People from all around the world applied, which made the museum go viral.
What can we learn from this?
Breaking stereotypes is always a good marketing move, especially if your image needs a face-lift. Advertising to millennial's and using social media platforms is also the best way to do it, as the results for this campaign have shown.
5.   Starbucks – The Unicorn Frappuccino Campaign
Who hasn't heard about the Starbucks Unicorn Frappuccino? This heavy, millennial-colored drink went viral on Instagram, even though it was only available for a week. The drink and the hashtag #UnicornFrappuccino, generated over 150,000 Instagram posts in less than 7 days, which makes this campaign one of the most successful ones in these last 3 years.
Image: irisemedia.com
What can we learn from this?
Using scarcity and Millennials' FOMO (Fear Of Missing Out) coupled with social media is a great way to go viral. And if your products are extremely instagrammable, then that's even better!
Conclusion
All viral marketing campaigns have one thing in common: creativity. They also all put their audience first, and answered some of their desires, which is a great way to make yourself and your brand known.
Are you getting the best return out of your digital marketing? Need an extra pair of eyes to review your online game plan? Let our experts take a look at your current state and do a comprehensive digital marketing analysis at no cost to you. Please call us at (800) 379-2829 or contact us today and we will get to work right away.
More than a million people attended the Taste of Chicago, billed as the largest outdoor food festival in the world. The 5 day event held at Grant Park and ended last weekend.  Now it's time to look at some interesting stats that we pulled from different sources on the web. Social Media played a big role in this year's event. Not only were people sharing pictures on popular social media platforms like Instagram, Facebook, Snapchat etc. but there were a lot of people posting a lot of stories and LIVE videos while at the event. We are humbled that eBizUniverse had a small role to play in the success of this year's Taste of Chicago event as we partnered with the city of Chicago to promote the event on major Social Media platforms.
Here are some stats that we put together for you:
Over 1 Million attendees
300 menu items from 82 eateries, including 36 newcomers
Economic Impact to the city: $106 million
Chicagoans Most Popular Eats:

Chicken tamales at Yvolina's Tamales
Vada Pav Indian fried potato dumplings from Hakka Bakka
Spicy fried pickles from Doom Street Eats
Szechuan cold noodle salad
Lao Sze Chuan
Gator bites at Chicago's Dog House
Kimchi cheese fries at Yum Dum
Gelato donuts on a stick from Black Dog Gelato
Buffalo chicken egg rolls from Egg Rolls

Most Consumed food:

10,000 cheeseburgers (("Cheezborgers"!)) served by Billy Goat Tavern & Grill
3,000 pounds of Frannie's Italian Beef
2,000 turkey legs
1,000 ears of Corn on the Cob
8,300lbs of Jerk Chicken & Goat Meat by Vee Vee's African Restaurant
15,000 pounds of rib tips
35,000 slices of Eli's Cheesecake
Phad Thai 3,300 servings by Arun's Thai Restaurant
3,000 pieces of Fried Wontons
7,500 servings of Empanadas
Beef & Chicken Bowls 5,000 bowls
14,500 Pizza slices
12,300 servings of Italian Ice
and for the Vegans

For the music lovers

Five Free Concerts

Wednesday Concert, July 10: Sunflower Bean, Courtney Barnett
Thursday, July 11: Cultura Profética, Bomba Estéreo
Friday, July 12: Taylor Bennett, De La Soul
Saturday, July 13: Joywave, lovelytheband, The Strumbellas
Sunday, July 14: Bilal, Meshell Ndegeocello, India.Arie

 Street Art & Graffiti  by local artists
Dance Performances by local dance companies
and much more!

Enjoy pictures from the event below…
1 of 35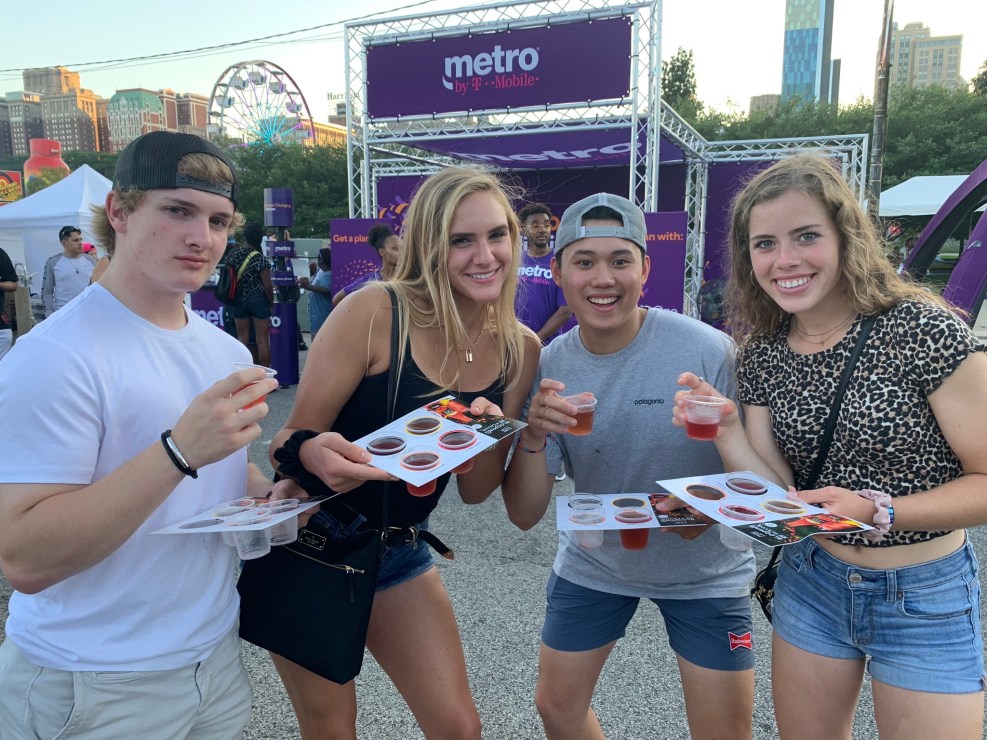 Ana Ramos
3 of 35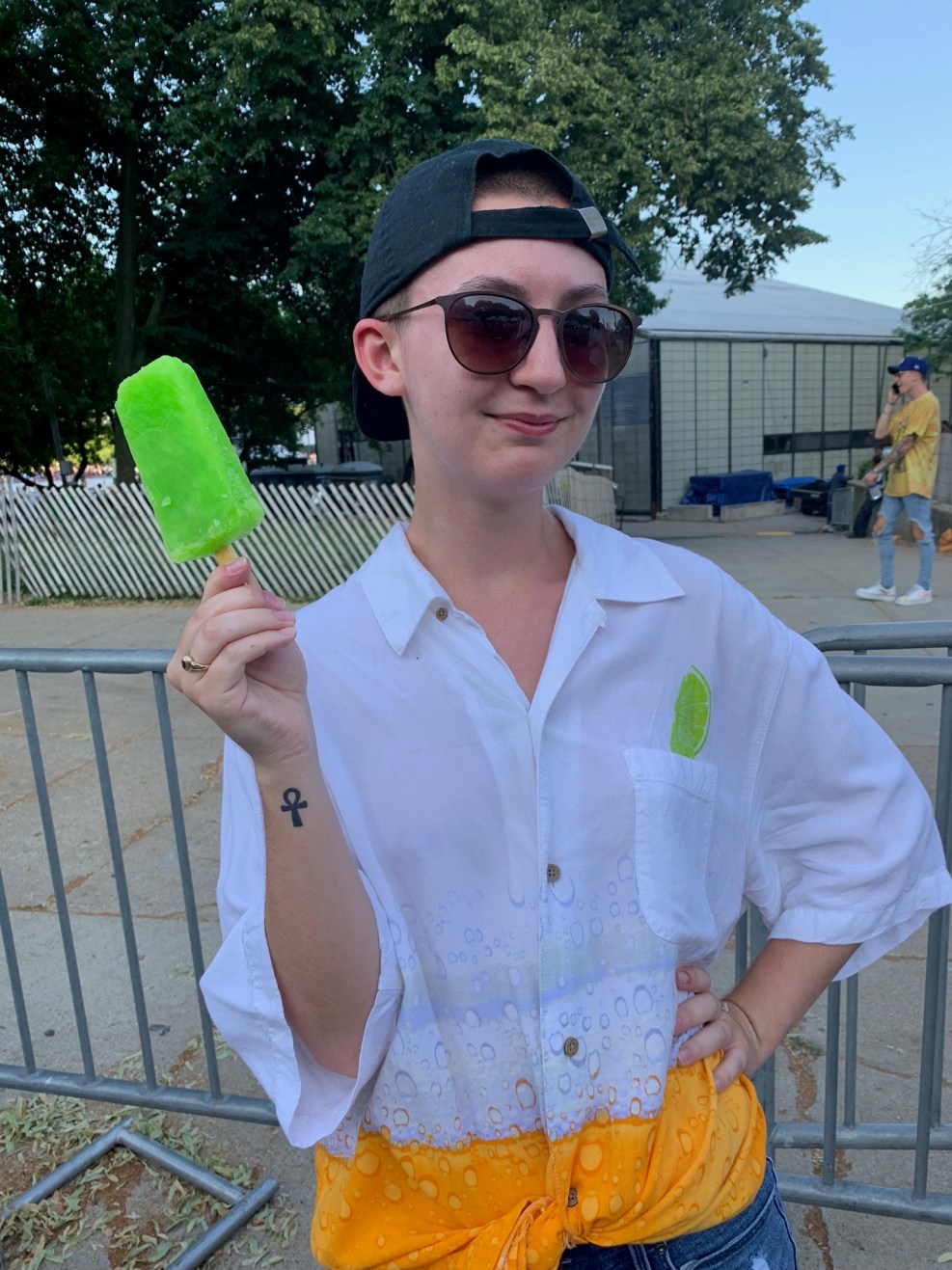 Ana Ramos
5 of 35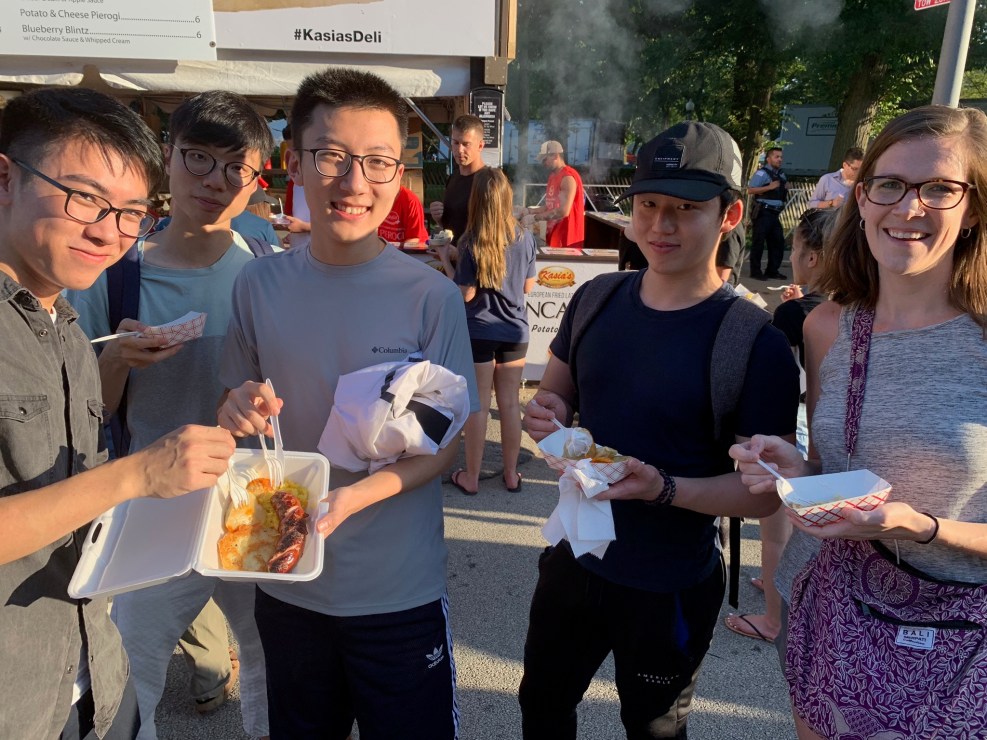 Ana Ramos
7 of 35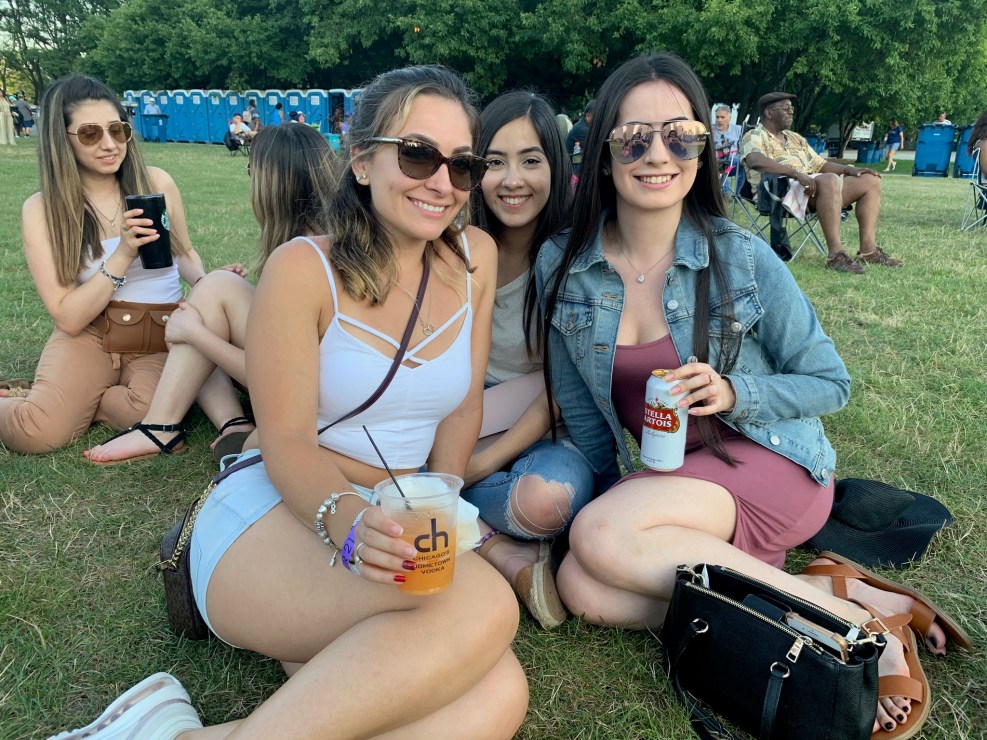 Ana Ramos
9 of 35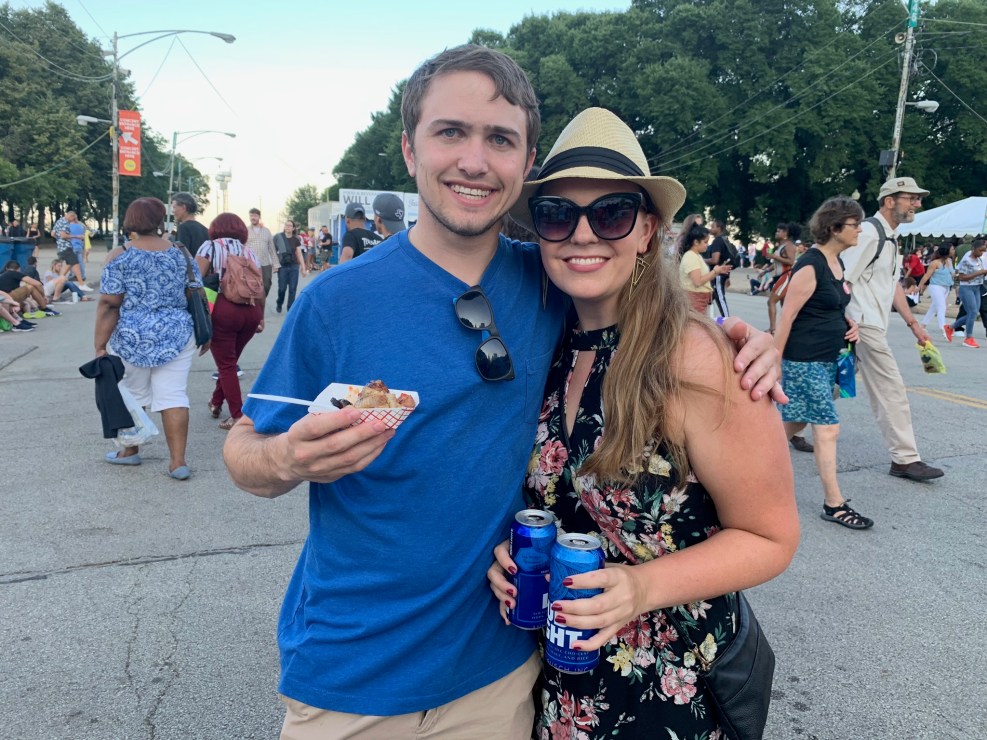 Ana Ramos
11 of 35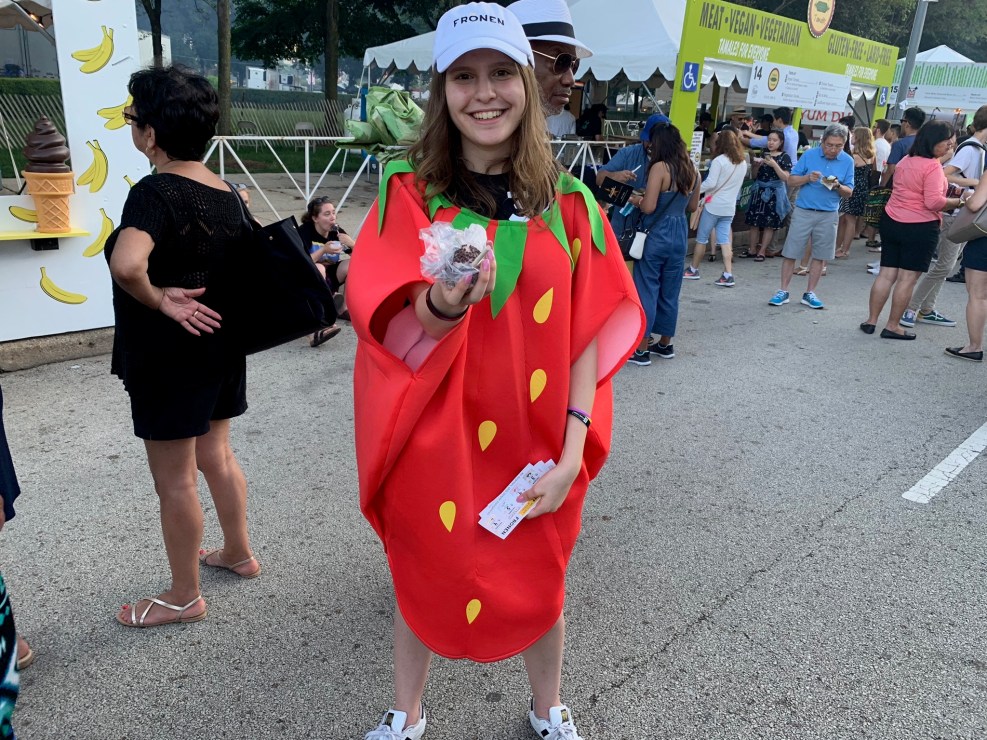 Ana Ramos
13 of 35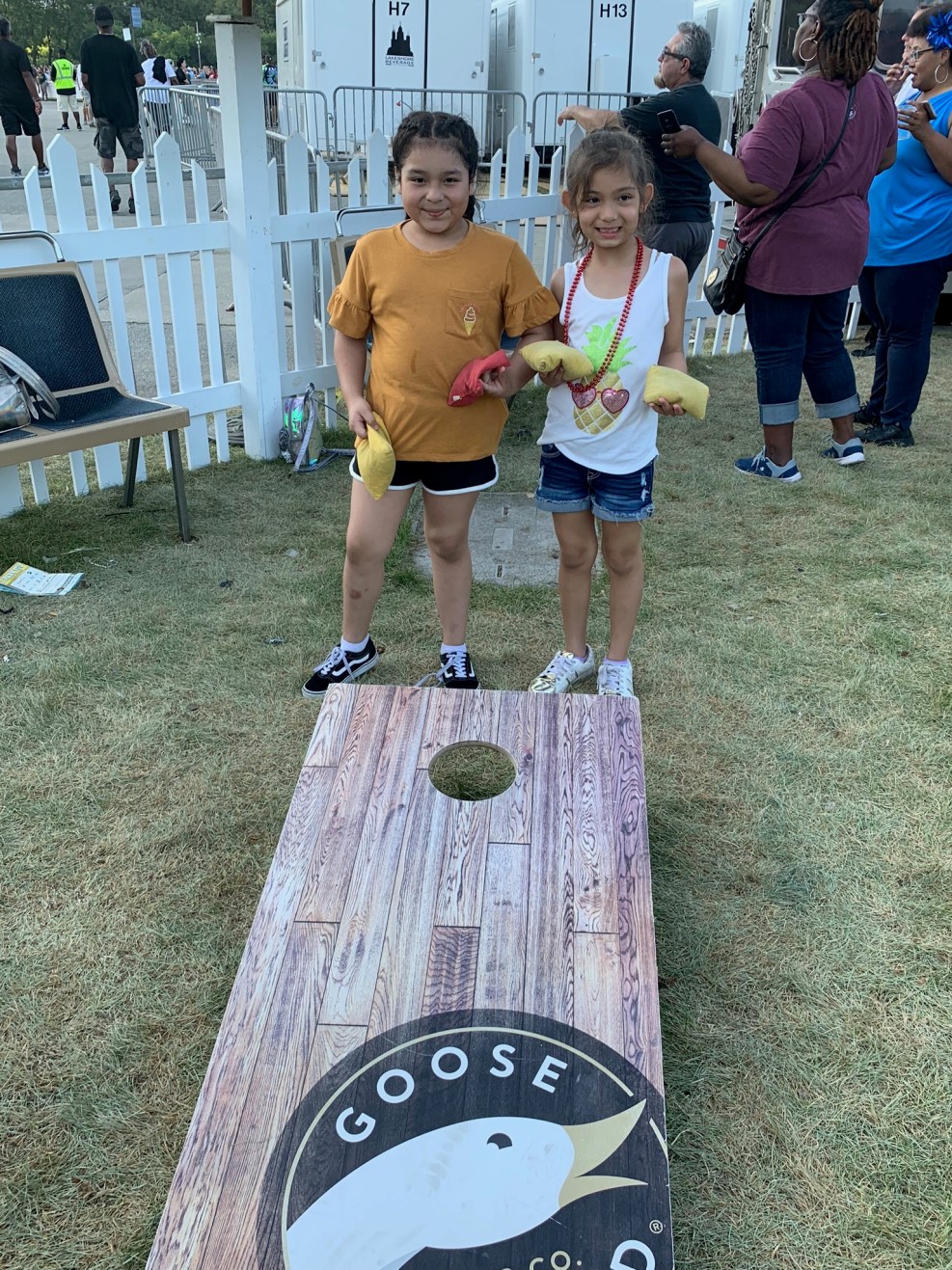 Ana Ramos
15 of 35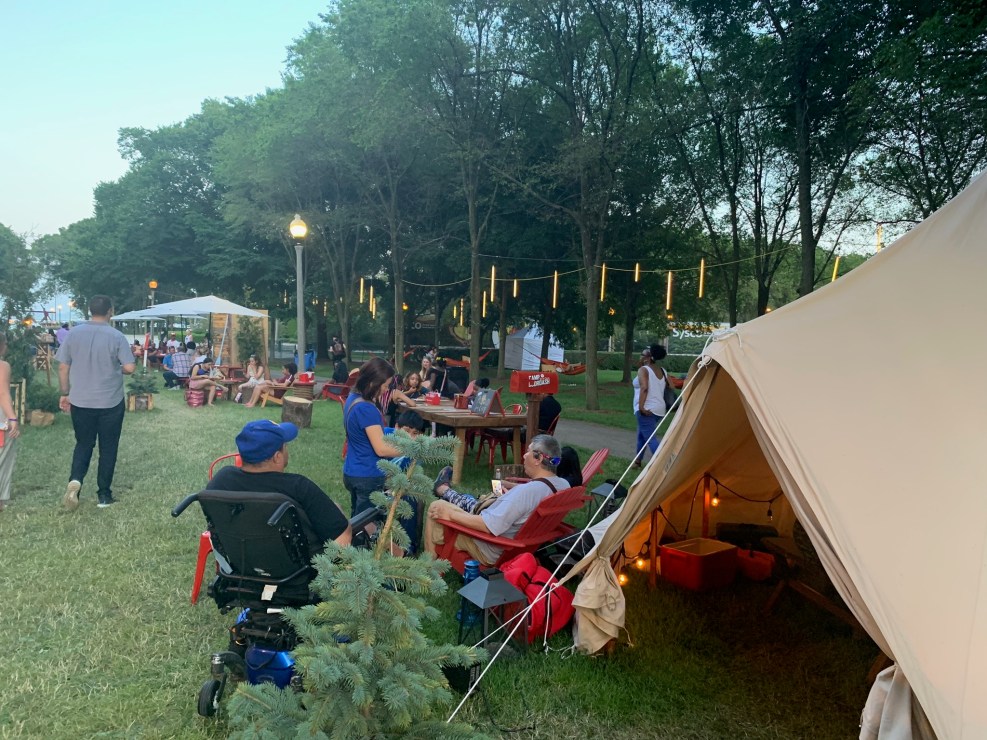 Ana Ramos
17 of 35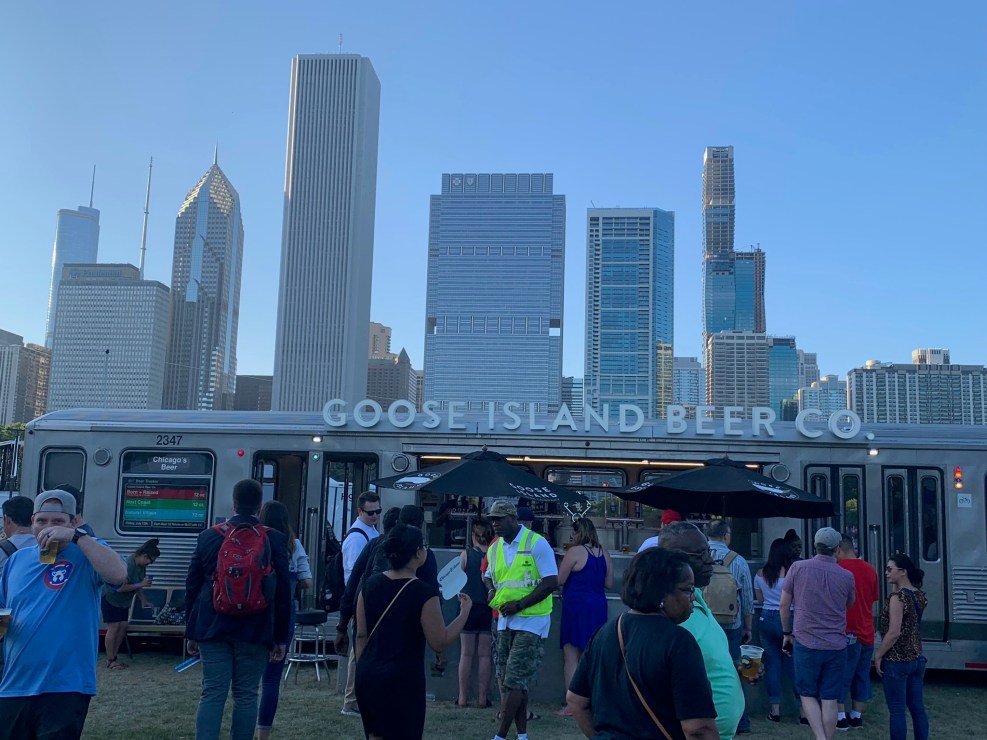 Ana Ramos
19 of 35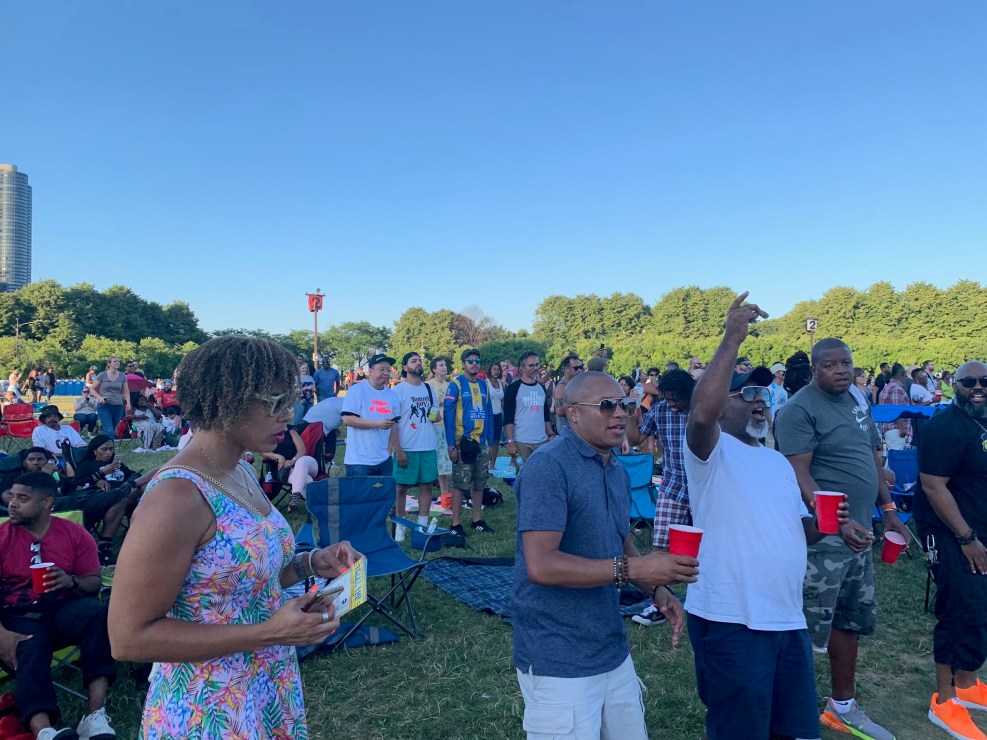 Ana Ramos
21 of 35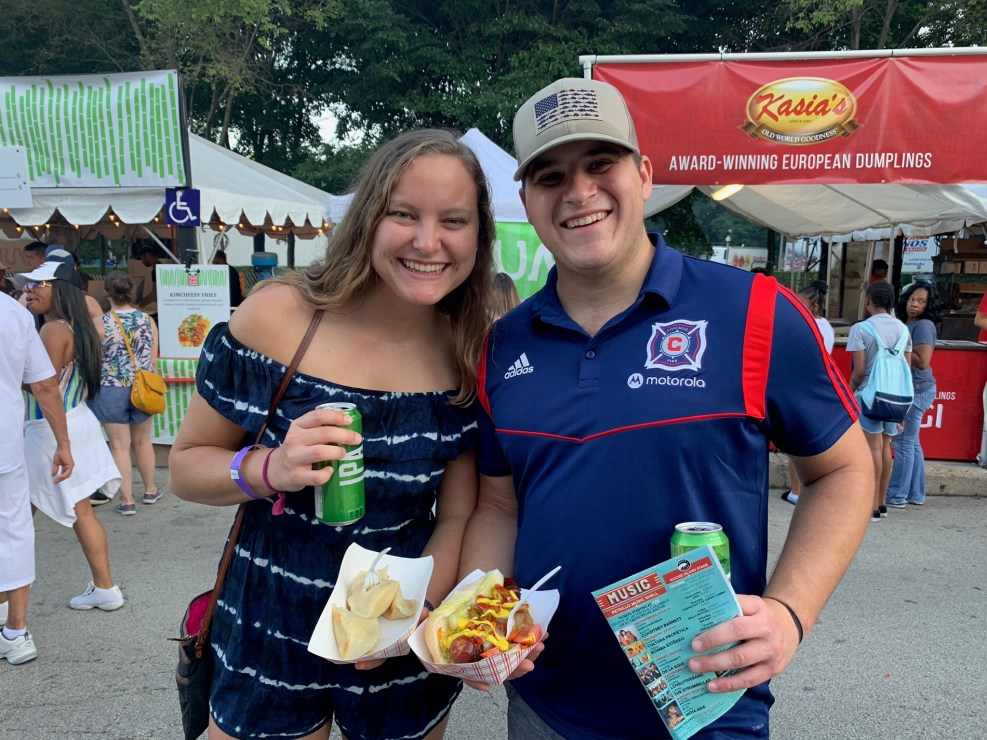 Ana Ramos
23 of 35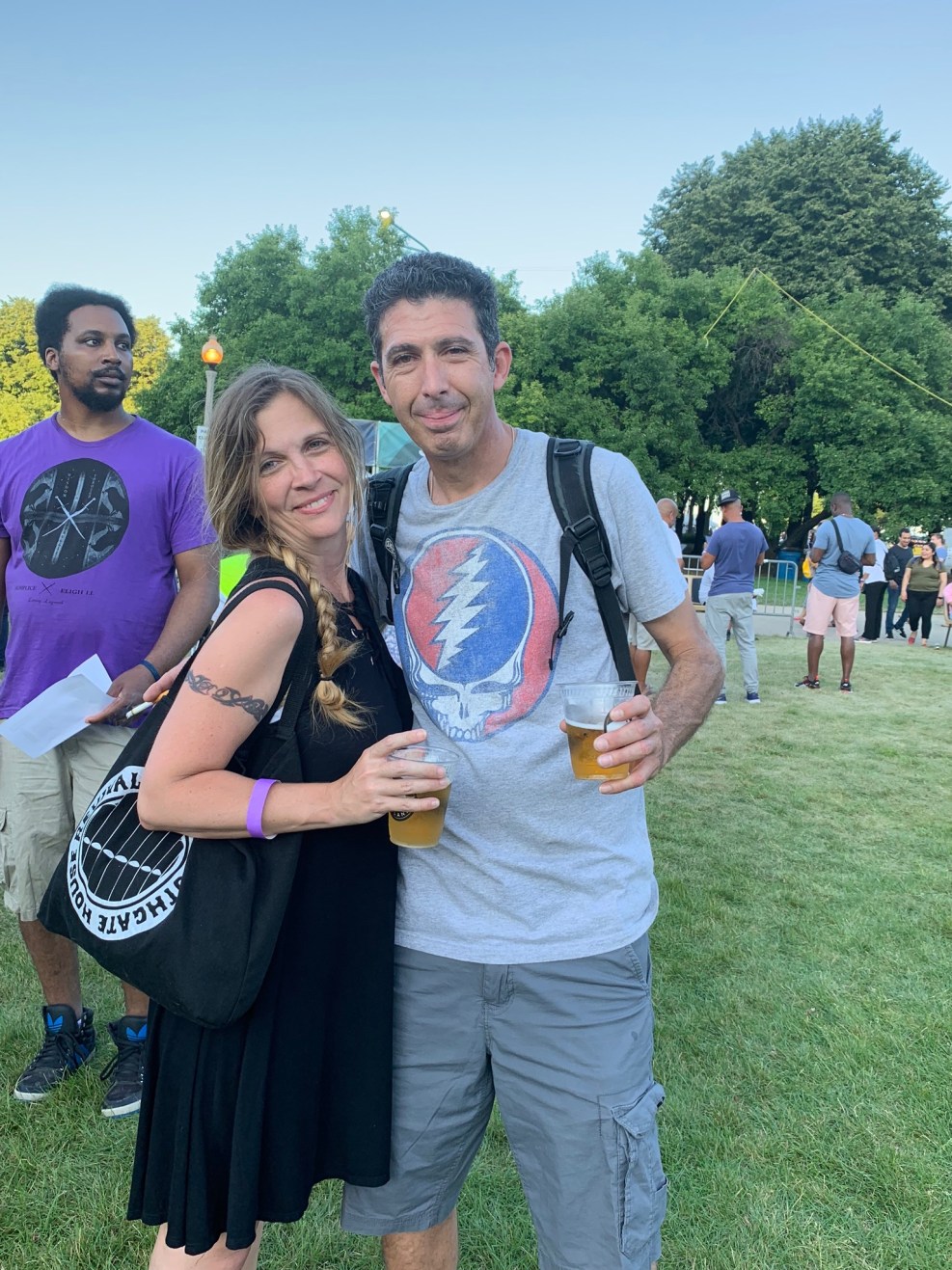 Ana Ramos
25 of 35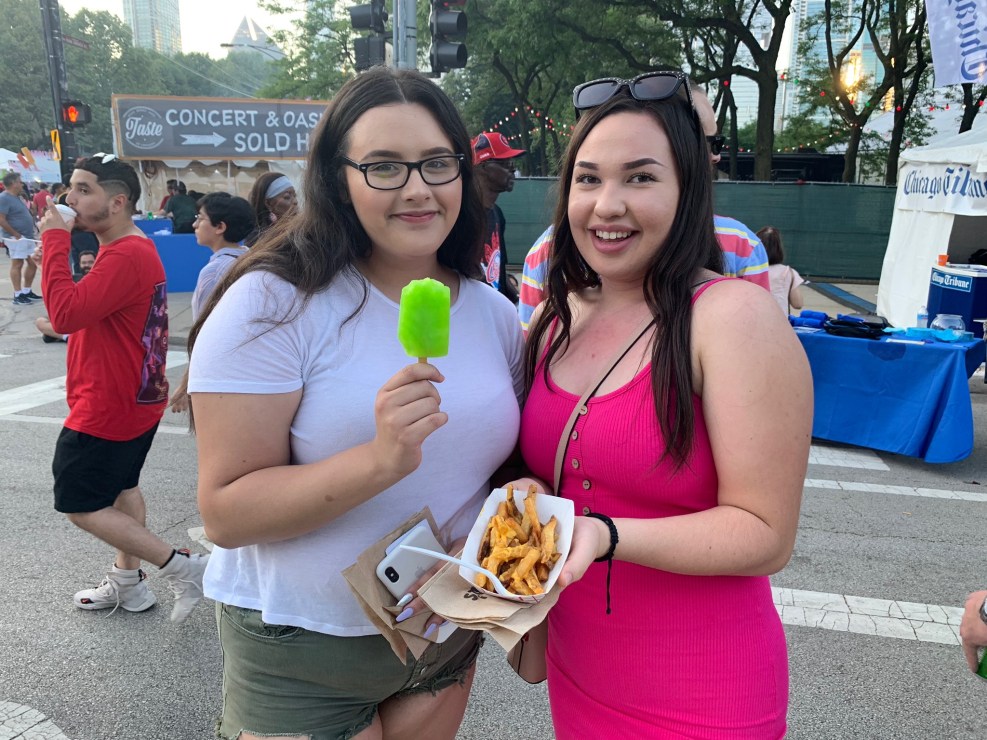 Ana Ramos
27 of 35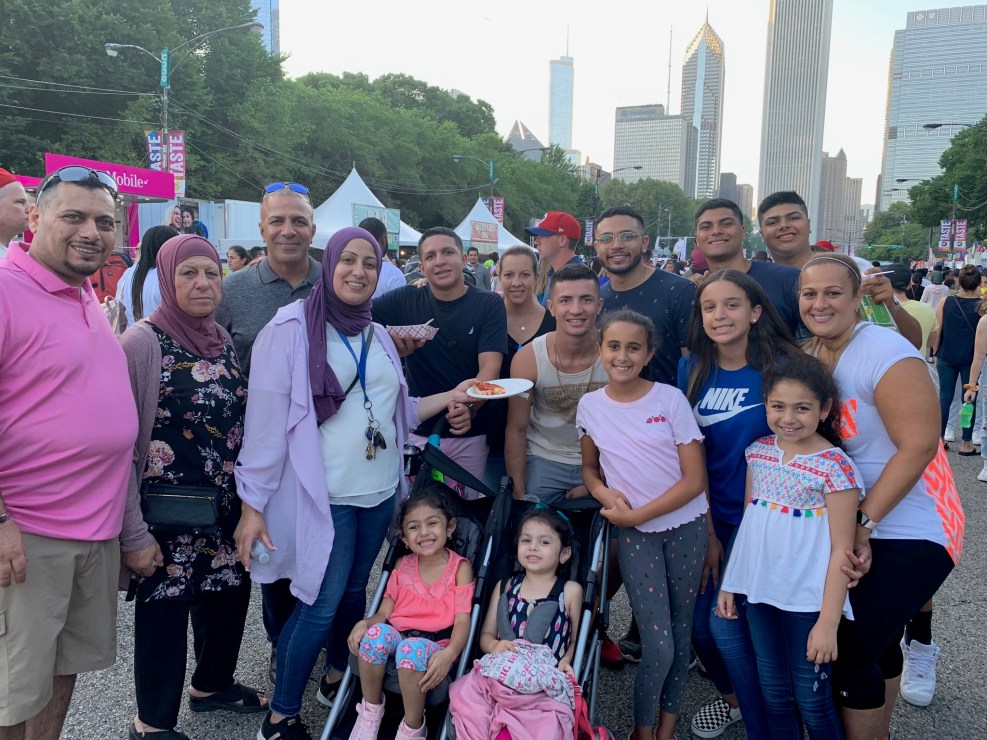 Ana Ramos
29 of 35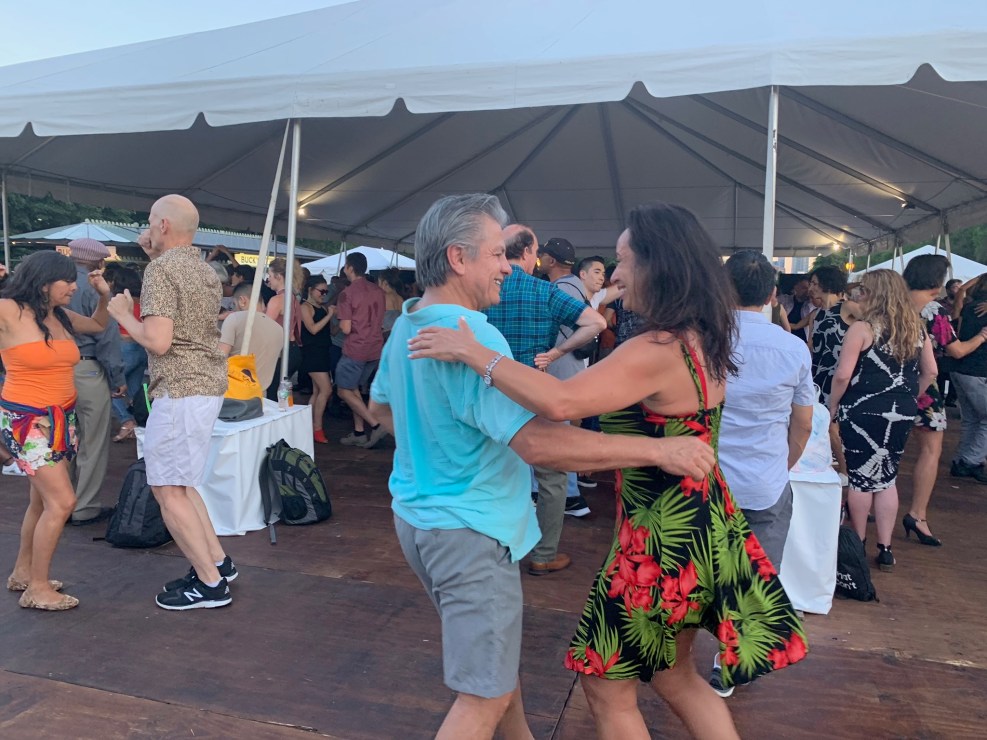 Ana Ramos
31 of 35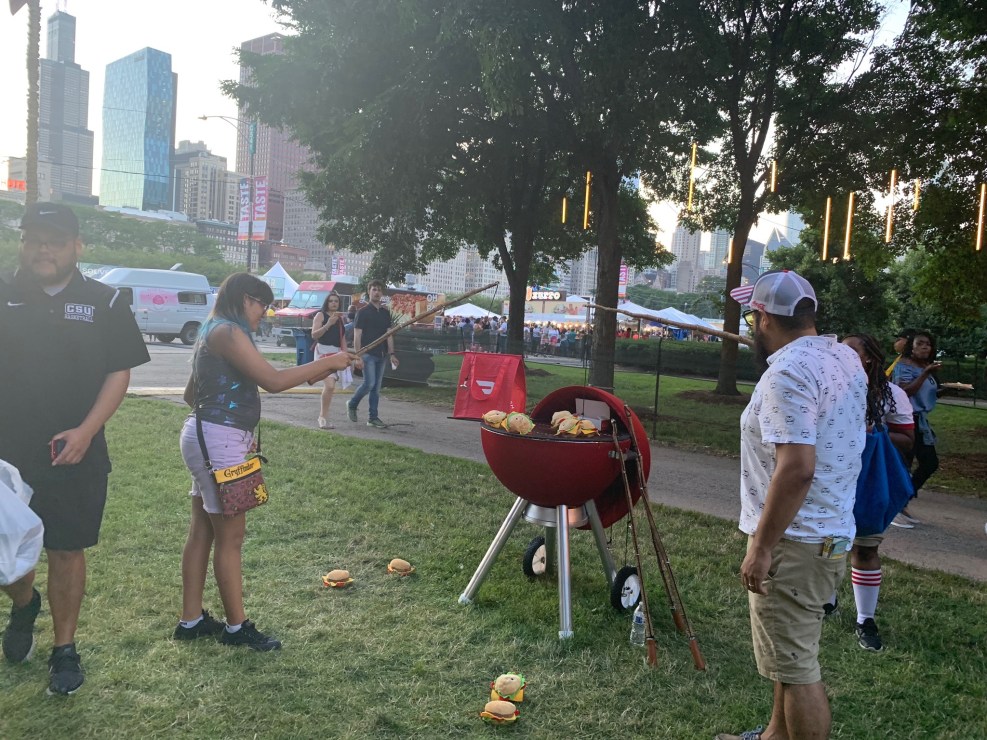 Ana Ramos
33 of 35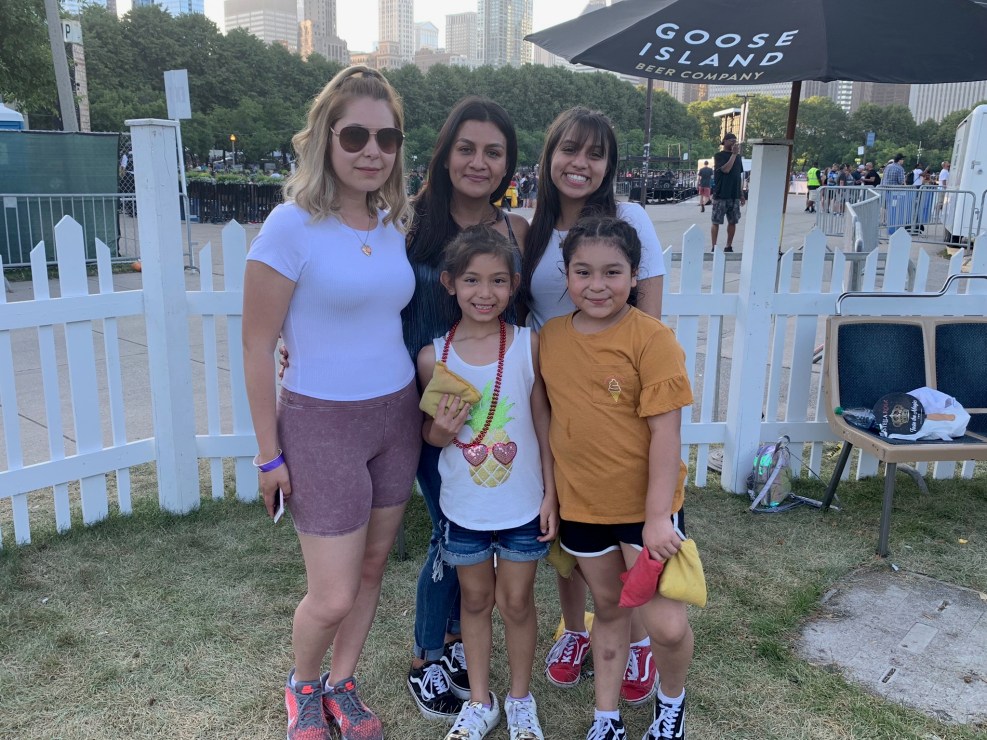 Ana Ramos
35 of 35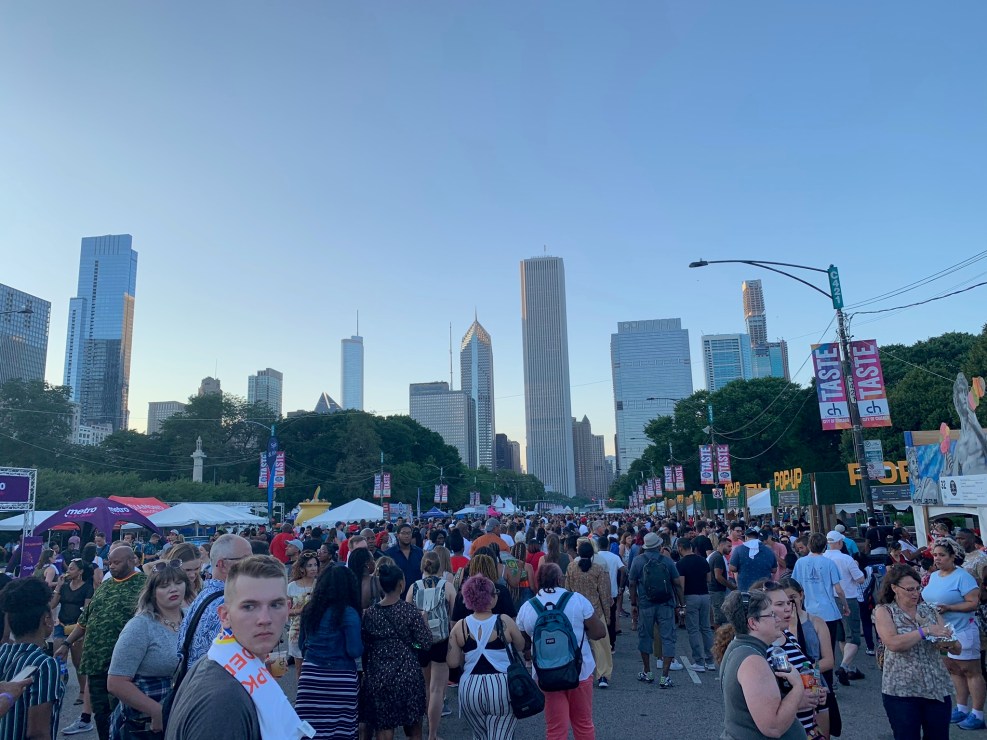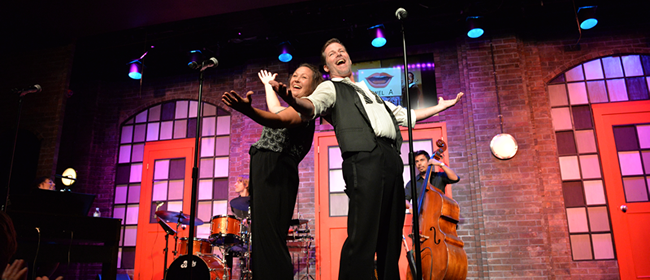 Sources for news and images:
https://wbbm780.radio.com/taste-of-chicago-2019-numbers-statistics
https://www.nbcchicago.com/blogs/worth-the-trip/taste-of-chicago-photos-512735631.html
https://www.choosechicago.com/events-and-shows/food-and-drinks/taste-of-chicago
https://www.chicago.gov/city/en/depts/dca/supp_info/taste_of_chicago20.html
It's true; come July 1st, Google will, by default, use its mobile Googlebot to index all the new sites that come online. This move will help ensure that the users' needs are placed at the forefront. Besides, Mobile-First indexing is something that Google has already been doing with over half of the search results anyway.
Want to Find Out Whether Your Site is Being Indexed by the Mobile Bot?
Chances are, if your site is responsive and mobile-friendly, then it is already being indexed using the mobile bot and you have nothing to worry about. However, if you still want to check whether your site is being indexed using Mobile-First indexing, then it is fairly easy to do so.
Normally, you will receive an email notifying you that your site has been migrated. In case you missed the mail, you can check using Google's URL Inspection Tool. All you have to do is add your homepage URL in the top search bar in Google Search Console account and hit enter.
The page that comes next will show you whether the site is being indexed using Google smartphone bot.
If while using the tool you are unable to understand the results you get, go through Google's URL Inspection Tool guide that offers details on all the different types of results one can get.
Questions about Ranking on Google Or Ranking Issues? Talk To Us.
Coding errors can pop up anytime and Google is all set to make it easier for us to realize when we have one on our hands. In an effort to offer more transparency on how our structured data is actually performing, Google has added three new reports to its Search Console. These new reports are as follows:
Logo Enhancement Report – If you are using Logo Markup, this report will provide you with details pertaining to the performance and/or errors around your Logo Markup.
Sitelinks Seachbox Enhancement Report – This report has been put in place to provide you with insight into the performance and/or errors around your SearchAction Markup.
Unparsable Structured Data Report – This error report has been designed to enable you to analyze and resolve issues around markup codes that fail to pass Google's testing.
As long as your site has these specific markups, you will be able to find these reports listed under the Enhancements tab in Search Console.
Why we need these reports?
It is fairly common for an error to pop up even after you run a new code through Google's Structured Testing Tool. These new reports give you a comprehensive breakdown of when Google first discovered the error, the pages with the error and even what the error looks like.
However, while you are trying to see whether you have been able to successfully troubleshoot the markup coding issues in your site, you need to bear in mind that the reports take time to update. It can take around a week or more for the updated page code to reflect on the reports even after you Validate a Fix.
Is your Online Listing up to date? Find out your Visibility Score today
Area 120, Google's experimental products group, introduces a new call automation service – CallJoy.
A cloud-based phone agent, CallJoy will help local businesses improve, measure and automate their customer service.
Take a look at Google's promotional video explaining the benefits of their new service.
Here's a breakdown of how it will work…
Post a quick setup, you will receive a local phone number.
CallJoy will immediately filter calls that matter and start blocking unwanted spam calls.
An automated agent will answer calls that matter the most, greet the callers with a custom message and provide basic information related to your business, like days of operation, services available, etc.
If the customer would like to place an online order or book an appointment, the virtual agent will send him/her an SMS containing the URL for the concerned task.
The calls will be recorded and transcribed for quality purposes regardless of whether the callers interact directly with you or speak to the CallJoy agent.
These features will make it easier for business owners to tag and search each conversation based on the topic. For instance, a restaurant owner is most likely to search how many times a day callers placed orders for a particular dish.
CallJoy also compiles your data in an online dashboard and mails you a daily update including metrics like volume, new vs returning callers, etc.
At an economical fee of $39/per month, CallJoy promises to deliver customer services for small businesses that were previously available only to larger corporations.
Final Takeaway
Although it has been noted by many local search experts that Google isn't that great with automation so far, if you wish to test the system? Sign up for early access here.
A new Automated Ads tool was announced by Facebook recently. The social networking site claims it to be of great help in creating result driven ads.
The Tool Will Have Following Features:
Suggestions to create up to 6 different versions of your ad.

Call-to-action buttons
Text
Other creative details
(Facebook will show the best-performing version, once the ad is active)
Tailored audience recommendations based on the information available on your page.
Budget recommendations that are likely to generate results as per your goals.
(Your own budget can also be shared to determine the estimated results)
Receive timely notifications to help you understand how your ads are performing and how you can improve them.
Additionally, Facebook has expanded its free business tools to allow appointment booking and managing.
You can also find 3 new features added to their video editing tools…
Automatic Cropping
Video Trimming
Image & Text Overlays
Have a look at the announcement page that provides complete details and video guides on how these tools can be used.
Need help with Facebook Advertising Or Facebook Ad Setup? Talk To Us.
The PPC "Dirty Secret" That No One Talks About – When it comes to PPC marketing, performance-based marketing alone is not important, brand awareness requires equal attention.
Google Ads deprecated content exclusion for mobile app games & some more updates were announced by Facebook & Google.
Though U.S. search spend in the year 2018 increased by 19% the share of digital ad spend shows a downfall yet again.
You can expect some big changes in the Facebook audience network placement. Category exclusion will no longer be included in the audience network in favor of 3 more generic "Inventory Filters".
The 2019 Microsoft Advertising Summit Review: Key Takeaways, Emphasis on Microsoft Audience Network, Shopping Updates, New Management Tools, Developing Differentiators & Automation.
In a new move, Amazon added negative keywords to Sponsored Brand Ads for both, Seller Central advertisers and Amazon Advertising advertisers.
Google announced new ad formats and shopping campaign innovations, offering brands to connect with customers & grow business, at Google Marketing Live.
Google is expanding your shopping ads to additional Google platforms. Your standard shopping campaign is now eligible to appear on YouTube and Google Discover.
A guide to approaching rising Google brand CPC. Know how to manage rising CPC of branded keywords in Google Ads.
Google adds new recommendations to optimization score in Google Ads to help you achieve your business goals faster.
Know the three major themes from the Google Marketing Live 2019 and what they might mean for marketing programs.
Are you getting the best return out of your digital marketing? Need an extra pair of eyes to review your online game plan? Let our experts take a look at your current state and do a comprehensive digital marketing analysis at no cost to you. Please call us at (800) 379-2829 or contact us today and we will get to work right away.
Google recently launched a new feature that lets business owners create a short name to define their GMB listing URL. The intention behind rolling out this feature was to make it easier for business owners to share details with their customers as short names are easy to remember (duh).
This is obviously a very useful and smart feature because earlier businesses had to market the extremely long Google My Business URLs. Also, keep in mind that just like the Emails, the short names will run out very quickly, so make sure you hurry up and claim your short name before someone else does.
It can even harm you if you don't act on time as your competitors may use those short names to their advantage. Here's how it works according to Google:
If you're a verified business, you can create a short name, or a custom name, for your Business Profile to make it easier for customers to find you.
When you share your short name, customers can enter the short name URL in the browser's address bar, like "g.page/[yourcustomname]", to go directly to your Business Profile.
Note: For bulk users, short names have to be claimed individually per listing.
Having a short name for your GMB listing will not only help you in sharing it but will also help you to get more reviews. Not to mention that it will be easy for your customers to remember those names so they are more likely to click on that link, instead of passing it away as just another promotional message/Email.
Head straight to the Google support page to know how to create, change and delete your short name. In case you spot someone else using your brand name or spot any offensive or spammy content, you can submit a report using this link.
We can not emphasize more on how imperative it is to use it and act as quickly as possible because there's not a single reason to not use it. It will help you with a lot of your marketing efforts. So get started as quickly as you can.
The process is very simple, just follow these instructions.
Sign in to Google My Business.
Open the location you want to create a short name for.
From the menu, click Info and then Add profile short name.
Enter your short name. You can enter up to 32 characters.
If your name isn't available, you'll receive an error message and have to choose a different name. Try abbreviating your name or adding other descriptions, like your location. You can also pick another word that describes your business or brand.
Click Apply. Your short name will show as pending, and when it's ready, it'll show on your Business Profile.
Questions about your Google local listing? Contact Us
Now you can highlight positive customer reviews for your business easily. Google has rolled out a new feature that allows you to highlight the reviews from your happy customers. It's called Suggested posts: Customer testimonials.
Here's an excerpt from their announcement:
We're happy to announce a new feature that lets you post automatically suggested reviews as customer testimonials.
In some countries, Google My Business will provide suggested posts to help you showcase positive reviews left for your business. You may get suggestions for new testimonials to post when you sign in to Google My Business, or via email notifications.
These posts are automatically suggested based on 4 or 5-star reviews recently left for your business. You'll be able to review and edit the post before publishing it.
Here's an example of how it looks:
Takeaway
Positive reviews are immensely beneficial to your business and bottom line. So if you have a verified Google My Business listing, you can use Google posts to highlight reviews from your happy customers. It can help you in many ways. Also, do not forget to constantly use Google posts to promote your events, products & offers. In case you are new to Google posts or thinking about how much value it will bring to your business, we highly suggest you give this article a read.
CHECK YOUR ONLINE REPUTATION SCORE
Google My Business rolled out a Products Beta feature to some business listings last year. It allowed them to add products to their listing just like services. Google has a very easy to understand help page that explains every single detail of this feature.
Be informed that currently, it's only available to a few businesses in select countries. Also, they have special instructions for different categories. So Make sure you read their help page before diving deep into it.
If you are eligible to promote products, you are allowed to feature your products within a Google post, which has proven to bring in a lot of sales.
But just like the service feature, you will have to add each item one at a time. And because it's only available to retail merchants, it's obviously a very slow and tiring process. Let's see if they will allow bulk uploading in the future but as of now, it's just one product at a time.
We tried searching for answers as to why it's only available to retail merchants that also to selected few, we just found this statement:
Important: This feature may not be available to all retail merchants. We're working to bring it to all eligible businesses.
Takeaway
If you are a retail merchant and eligible for this feature, you can see it in the products tab in the left-hand menu. And if you are eligible, the first thing you should do is to try it out right away. It is a free marketing tool and can bring in a lot of relevant traffic & ultimately boost your sales.
Is your online listing up to date? Find out your visibility score today
Bing Ads is Now Microsoft Advertising: It's a move to demonstrate that Microsoft is aligning Microsoft Advertising with the broader aspects of search marketing.
Facebook has launched a new interface for Ads Manager. It will be effective from May 1. And there's no way to switch back to the prevision version.
Google has postponed the Video campaigns and has launched Parallel Tracking for display campaigns.
It is possible that in the near future, product price and seasonality will be taken into consideration as new smart bidding signals in Google ads. Learn more.
Instagram is seeing steady growth in term of ad spends and so does the newer ad formats like responsive search ads. We highly recommend reading the Marin's Benchmark Report Q1 2019 on Most Popular Ad Formats as it sheds light on the latest trends.
If you are running Google display ads, then be aware that there is an automated targeted setting that you need to turn it off right away. Although Google says that it targets customers who are likely to convert, but the fact that they have buried it deep in the settings says just the opposite.
Bing Ads which is now Microsoft Advertising has launched a new call to action extension. This particular extension help you highlight the CTA on your text ads and those who have participated in the beta have witnessed an average boost of 20% in their click-through-rate.
If you are not using responsive search ads, this article might give you some (seven to be precise) reasons to use them in 2019. And even if you decide not to, at least you will have knowledge about it and it will come handy in the future.
Here's an excellent guide on how to graph the new Impression and click share metrics to find data insights in your Google Ads account
Amazon is attracting more and more advertisers as businesses are preferring to advertise directly on the E-Commerce platform rather than the search engine. Which means that they are avoiding the first step altogether and jumping straight to the second one & getting good results from it.
Are you getting the best return out of your digital marketing? Need an extra pair of eyes to review your online game plan? Let our experts take a look at your current state and do a comprehensive digital marketing analysis at no cost to you. Please call us at (800) 379-2829 or contact us today and we will get to work right away.
Google launched a massive algorithm update between March 12th & 14th. It was one of the biggest updates in recent years. Because it was a broad core update, Google came out to confirm that they have indeed launched a massive update and called it March 2019 Core update. Many SEO's also termed it as Florida 2 update.
Key Takeaways
None of our client's websites were affected by this update.
As per observations from other sources, the sites that were hit by August core update 2018 soon recovered from it. Seems like Google rewarded them for adding quality content, building high-quality Google friendly links and improving the user experience.
While some enjoyed the reward, some sites got punished. It may be because of the thin content present on the site and lack of basic on-page SEO factors.
Although the March update affected many industries, "Your Money Your Life" industry was hit the hardest. If you are wondering what exactly is Your Money Your Life, here's a brief explanation:
Websites asking for personal information, such as identification numbers, bank account numbers, drivers license numbers, etc., which could be used for identity theft.
Websites used for monetary transactions.
Websites offering medical or health information.
Websites offering advice on major life decisions.
Websites offering advice on major life issues.
If your site was hit by this update or in general is not performing well, you can get in touch with our experienced team to help you out.
A verified Google My Business listing can take your company to new heights. When your listing is verified, it not only gets a major boost in the SERP, but also appears on Google Maps & local pack. Having a verified listing on the GMB increase chances of your website appearing in front of your prospects since Google puts so much emphasis on the location of the searcher.
But over the years, Google has made their policy strict and now it's harder than ever for some business (especially those who are in the service industry) to get their listing verified. So let's find out if your business qualifies for it and will also try to explain how Google sees it.
Brick and Mortar
A traditional office, store, warehouse or shop gets the fastest approval from Google.
Shared space
1) Business inside another business
If you have a store or office inside a commercial complex it means that you share that location with other businesses as well. Although you are entitled to a verified Google My Business Listing, you might face some issues since Google will be extra cautious while verifying it. Many people have reported that although their business got verified, it still shows "Your business is verified. Listings may be reviewed for quality and can take up to 3 days to be published." But it never gets reviewed and published within 3 days. It takes way longer.
2) Departments within other business, universities, or institutions
This case mostly arises within universities, hospitals, and bigger institutions, since they are spread over a huge area and have various entries for different departments and also have different timings.
Here are Google's guidelines for getting a verified listing of different departments of the same company.
"Publicly facing departments that operate as distinct entities should have their own page. The exact name of each department must be different from that of the main business and that of other departments. Typically such departments have a separate customer entrance and should each have distinct categories. Their hours may sometimes differ from those of the main business."
3) One location, one owner, multiple businesses
If you are an owner of multiple companies and they all share the same physical location but you want each of them to have its own listing, they should each also have distinct categories and business names and phone numbers and each phone should be answered with the name of that specific business.
4) Different practitioners at the same location
What if you are a lawyer or real estate agent who operates from the same location that other lawyers & realtors share? Will you be eligible for an individual listing? The answer is "YES". Here's what Google's guidelines say about it:
"An individual practitioner should create his or her own dedicated listing if:
He or she operates in a public-facing role. Support staff should not create their own listings.
He or she is directly contactable at the verified location during stated hours.
A practitioner should not have multiple listings to cover all of his or her specializations."
Having said that, have no doubt about it that it is going to be really challenging. However, if you run into any problems then you can contact the Google support team on Twitter @GoogleMyBiz or you can fill out the form here.
5) Virtual office space
Google has made it clear that if you use virtual office spaces will not qualify for a verified GMB listing. It will be eligible only if you or someone from your team is "available" there at the location during the business hours mentioned. Google has also recently updated its guidelines regarding this. Give it a read.
6) Sharing an office with a business like yours
You will have a tough time verifying this kind of business because no legit business would want to sit at the same location where their competitors are. And in case you manage to get it verified, the chances of data getting conflated is very high. So it's better to just avoid it because it can get messy.
7) Co-working spaces
It's not very different from shared spaces and virtual office. So let's just say that if you or your employees are available at the address during the business hours then you are eligible for a verified listing on Google My Business. But let me repeat, it will be tricky!
8) Home-based business location
One of the most hectic situation to be in. Google HIGHLY doubts a business that is being operated from a residential address because it got spammed a lot in the past and now they want to avoid it. However, you may be eligible for the listing, if you can show proof that you have set up a legitimate office in your home where you meet your customers. They may ask for the photos or/and videos of sign boards, business cards, front entry, etc. The reason given by Google for this is: If you meet customers at your home, then you MUST have a signboard. There's also an option of video call verification where they will ask you to show you your entire setup while being on a call with you all the time.
Service Area Businesses (SABs)
Let's first understand what Google considers as Service area business: "Service area businesses are those that do their work at the customer's location".
Hidden Addresses
If you don't meet your customers face to face, then Google thinks that showing your address on the map is not required. If you operate such business, make sure you answer all the questions appropriately while setting up your GMB account.
Verification
To get this type of business verified, you may be asked for additional proof form Google staff to ensure that your business truly exists and is legit. You may be asked for videos of your work vehicle etc. to assure Google that you are running a legit business.
Home Addresses
It has been seen that many companies have tried to create an individual listing of their business from the home address of their own and sometimes employees. While this "Might" work, but there are high chances that it will backfire since you are trying to trick the biggest internet country on the planet.
Takeaway
Make sure you read Google's guidelines & above-mentioned tips and information before setting up a Google My Business listing. Because not only Google has made their policy strict, but your competitors are also looking out for any inconsistency so they can report a problem with your listing. This may result in suspension of your account -which you will want to avoid at all cost.
Questions about your Google local listing? Contact Us
Everyone was excited about Google Posts within the SEO community. But over time we analyzed that it is getting less and less exposure. However, we still believe that Google Posts are worth your time and efforts.
The good news is, that while other types of Google Posts are getting less exposure, "Offers" are getting more & more exposure. Google's new layout introduced a dedicated space for customers to see a carousel of Offers from your business.
Actionable Strategy
Google Posts may not be proving as fruitful as you might have expected it to be, but it still drives free traffic. So don't stop creating Google posts and utilize the "offers" within the Google posts to the fullest. However, make sure that you are sticking to Google's guidelines while creating offers:
"An offer can include a description of the promotion, a coupon code or any terms and conditions useful to your audience. You can surface up to 10 unique offers in the carousel, providing a list of choices."
Questions about Google+? Contact us!
Twitter has launched a new tool that lets you know the best time and date to post your video content.
According to Twitter, it's an effort to provide our publishers with more actionable data to help them improve their performance on Twitter.
As seen in the chart below, Timing is Everything displays historical data showing when audiences are on Twitter watching and engaging with video.
They further added:
"It's important to note that the chart on the page doesn't show when your organic followers are watching your videos; instead, in the aggregate, it shows when people on Twitter are generally watching any video on Twitter."
Takeaway
Although it doesn't provide insights about YOUR post, it's a good roadmap to find out the right time to post. Keep experimenting with your posting time based on the insight you get from this tool and you will eventually hit the right chord. This means, you will eventually be able to figure out when is the best time to post video content for YOUR followers.
Are you getting the best return out of your digital marketing? Need an extra pair of eyes to review your online game plan? Let our experts take a look at your current state and do a comprehensive digital marketing analysis at no cost to you. Please call us at (800) 379-2829 or contact us today and we will get to work right away.
If you or any of your clients has a mobile business, like plumbing service, landscapers or any business that is always on the move – we have good news for you.
Google wants to help those who service multiple areas by showing their service area & business information on Google Search and Maps. You can enter the area you are generally in by submitting the list of zip codes on GMB.
It simply starts with "Do you want to add a location customers can visit, like a store or office?" while creating your GMB account. It will then show you options that are tailored to fit the needs of a mobile business. But in case you already have an account on GMB, you can edit it from the dashboard.
The best part about this feature is – it allows the business owners to separately edit the storefront and service area. So, in case you have a physical location and also provide mobile services, you can highlight both on the SERP and Map.
Just in case your address isn't applicable to your business, you can simply clear it. But will there be any downside to it? These points might be able to answer your question.
Clearing your address will turn your listing into a service area business which will remove the directions icon, remove the maps pin, remove the listing from the Google Maps API and hide your address from the public.
If you're a service area business and your address was automatically cleared by Google, don't try to add it back. If you attempt to do so, you'll be required to reverify it.
In spite of your "missing" address, Google still knows where you are but they hide your address from the public.
The old service area radius is replaced with a list of zip codes or cities.
Rankings are still based on your address (whether you like it or not).
If you move, you should add your new address back, re-verify it, then clear it. Otherwise, your ranking will be based on the old address.
Our takeaway
If you or your client's business can benefit from the service area feature, make sure you read Google's announcement & then head to this article for further explanation.
Questions about your Google local listing? Contact Us
Again, a piece of good news for business owners and agencies from Google. Google is now allowing business owners or those who operate it digitally to respond to reviews directly from the desktop.
Until now, you had to open the Google My Business Mobile app to do so – which was troubling for some as many found the GMB app confusing. This new feature (which should be there from the very start) will provide convenience to agencies who have multiple listings to manage.
According to Community Manager, Kara at GMB…
"We're making improvements on how you can reply to reviews, and providing you with more information and tools to get feedback from customers. You can now reply to reviews directly with your business profile on Google Maps from your computer.
Replying directly from Google Maps lets you manage your reviews without having to download the Google My Business app or open its homepage".
How to go about it
Just search for your verified business on Google Maps. When you see your listing scroll down until you see Reviews, then click Reply next to the review you'd like to reply to.
Our takeaway
We all know the importance of reviews and how it plays a crucial role. By allowing us to directly respond to them, Google provided the much-needed convenience. In case you haven't seen it already, Google has released it's guidelines on how to respond to reviews, especially the negative ones.
Google Search Console has finally added Structured Data Product Markup reporting on 22nd of Feb, 2019. Not just that but they also start sending out emails notifying about your active product markup errors. The product markup reporting now includes:
Recipe
Job Posting
Event
Q&A Page
Product
Despite being one of the most important Schema markups, Google still hasn't finished the reporting yet and are still working on some bugs.
Be informed that not all websites have access to this new reporting, so if you haven't found one in your search console, chances are you will soon be able to see it.
When we tested some WooCommerce website, the search console showed some errors like:
Either "offers", "review", or "aggregateRating" should be specified.
But when we tested the same URL on Google's Structured Data Testing Tool, it did not display any errors, it just showed warnings instead.
Our takeaway
As you can see, the number of errors and warnings on the new Structured Data Product Markup reporting is staggering. But be careful of all the errors and warning emails that you might be receiving as they can be actual errors and not a bug.
But you don't have to worry about something that you can't control like not having a review to add since Google is still working on the New Search Console and will likely fix the bugs very shortly. So if you see any errors and can't find any solution to it, wait for it. Google will fix it out and we will notify you as soon as they do.
Is your online listing up to date? Find out your visibility score today
Google has recently revamped their Test My Site Tool that shows the average loading speed of your website on mobile devices along with a report on how to fix issues and make your website better.
The biggest change here is they are now using a 4G connection to test the site speed instead of a 3G connection that they used earlier. They have also added some new features, which according to Google, will help website owners boost their site's performance.
Here are the new features that have been added to the tool:
The speed of both their entire site and of individual pages
Whether their site/page speed is faster or slower compared to the prior month
Whether their site speed/page speed ranks Fast, Average, or Slow
How their site speed compares to others in the industry
The potential impact of site speed on revenue
A detailed list of recommended fixes to increase speed on up to 5 pages on their site
A complete report to share with their team
Our takeaway
When it comes to the digital world, every second counts. Multiple types of research have confirmed that site speed directly affects the bottom line of your business. Hence, you want your website to load fast. Now that Google has revamped its tool and provides more meaningful insights, it's easier than ever to understand the issue (if any) and fix it immediately.
If you need any help, our experienced team will be there to assist you. Just connect with our support team with details.
Google has finally decided to shut down Google+. Although they announced it last October, the last nail in the coffin will be put on the 2nd of April. Here's the full FAQ in which Google provides details and updates regarding the shutdown.
They have already stopped allowing people from creating new profiles from February and now it will be shut down for "Most" of the people. By most of the people, we mean those who don't use the G-suite. Google is still somehow trying to milk Google+ (can't blame them though) and add it to the G-Suite. According to Google, it will be like a private & secure social network where the team can share ideas, projects, and updates in real time.
Be informed that your photos & videos on Google Photos will not be deleted.
And if you want to download the data from your Google+ account before Google shuts it down completely, click here. Take note that downloading your data doesn't delete it, so here's where Google provides Instructions for deleting your data.
Our takeaway
Make sure you download all your important data from Google + account, including data on album archives and pages.
Delete the Google+ Icon from your website
De-activate any auto-post settings for Google+ in your WordPress plugins.
Remove any schema markup that is linked to your Google+ identities.
Questions about Google+? Contact us!
Quora rolled out auction insights and search targeting option.
Are you getting the best return out of your digital marketing? Need an extra pair of eyes to review your online game plan? Let our experts take a look at your current state and do a comprehensive digital marketing analysis at no cost to you. Please call us at (800) 379-2829 or contact us today and we will get to work right away.