HTTP is the protocol browsers use to connect to websites.
HTTPS is a secure version of that protocol.
Did you know the 'S' in HTTPS stands for secure? Communication sent over a secure protocol is encrypted. Although the communication can still be intercepted, the information that is received by the thief is in a format that can't be read.
HTTPS serves the dual purpose of protecting the privacy and security of visitors to a website while protecting the integrity of the website itself. It's common to think that HTTPS is important only for financial transactions, but that's not the case. Intruders can gather information about visitors to a website that doesn't use HTTPS technology and use that information for nefarious purposes.
Google has been vocally pushing its goal of making the internet more secure through its advocacy of HTTPS encryption adoption.
In 2014, Google began calling for HTTPS everywhere. The company announced on its blog that it was experimenting with using secure connections in its algorithms responsible for search rankings. At the time, it began to use the presence of HTTPS as a "very lightweight signal" in the rankings. The content of the site was still the primary criteria but the presence, or lack thereof, of HTTPS was factored in, as well.
In January 2017, Google Chrome 56 started marking pages that collected financial information such as credit cards and/or passwords as "not secure."
October 2017 marked the beginning of all HTTP pages used to capture data and all HTTP pages browsed using incognito mode as being marked "not secure."
Google plans to release Chrome 68 in July 2018. This version of Chrome is being designed to indicate all HTTP sites as "not secure."
Its HTTPS encryption on the web report shows up-to-date progress toward Google's goal of web-wide adoption of HTTPS usage.
Google Chrome is, by far, the most used browser, with 56.31% of the market share as of January 2018. Chrome's closest competitor, Safari, holds only 14.44% of market share. It behooves websites to design with the understanding that consumers of their site are most likely viewing them using Chrome.
Now that Chrome users will be able to easily see which sites are not secure, psychologically, people may be less likely to enter personal information into sites that don't use the HTTPS protocol. This can translate into a decrease in lead data capture for those sites.
Although many resources on the internet are designed to help transition a website from HTTP to HTTPS, it is not a quick and easy change to make. If your business relies on an internet presence, it's not worth the risk of downtime to take this on without professional help. This is an instance of "you don't know what you don't know." Save yourself the headache and lost time by investing in expert assistance.
YES! I WANT FREE SSL – CONTACT ME ASAP
One of the most important elements of a successful business is a website, and with that, a landing page. A well-designed landing page promotes awareness of your business and can help you gain clients, cultivate current client relationships and recruit new clients.
Now, within a website there should be a landing page or two which is the most significant page of your business website. The landing page is the first page of your website that viewers see.
If viewers don't see what they need or want on the webpage, they probably won't purchase a product or service from your company.  Or worse,  they will spread the word among friends and co-workers about the terrible website they visited. To prevent this, keep the following ideas in mind when developing new web pages for your company's website.
Call To Action (CTA)- should contain one clear call to action (the CTA clearly tells visitors to the site what you want them to do. If you're running a business you probably want visitors to buy your product or service.
Simplify Content- your pages should have no more than three paragraphs of text.
Use Visual Cues- readers won't be overwhelmed by too much text if there are visual cues such as a conversion forms, text boxes, bold or colored text or subheadings to separate text.
Know Your-Audience- tailor your specific pages to each visitor's specific needs. This may require you to create several versions of the same page.
Keep It Loose- content on the page should be short and concise.
Strong Copy- the landing page is the first page any visitor to your site will see. These visitors are potential customers or clients. So be sure the copy is very strong.
Your landing page will lead to the success of your business if you follow the above guidelines.  If you have any questions or concerns regarding this type of web page, please do not hesitate to contact us at 847-220-9541.
The web traffic you generate is crucial for sustaining your online business. Interactive content can completely change a website and make it more likely for visitors to stay, view other links, or make a purchase. As we approach the new year, these new trends will be more important than ever to make your website competitive and interesting.
Interactive Content: What is it?
It is published material that requires some sort of action from the viewer. Once they contribute to the page, readers will be rewarded with the additional information or a similar change. This content takes many forms, including assessments, calculators, trivia questions, polls and surveys, and tournament brackets.
These interactions are building blocks for web experiences. They can be used alone or layered into other types of content to create a more interactive method of presentation. Interactive content is successful because it works alongside the natural tendencies of human brains.
Why Interactive Content Works
Conversation is a huge part of the human experience. At its core, interactive content is simply a way to host a conversation. People are more likely to enjoy something they can contribute to, instead of the page where they simply read information.
This content also focuses on personalization. People love to have custom experiences. Sharing opinions and results, competing against one another, and comparing answers are all ways make a page feel more targeted and relevant.
As attention spans dwindle and internet viewers become more demanding, it's more important than ever to be able to captivate your audience. If you want to say ahead of the curve in 2017, you need interactive content.
Cinemagraphs are relatively new to some business owners, yet they have already proven their worth for many companies. Cinemagraphs have been quite successful in various marketing campaigns in recent years. If you've never used cinemagraphs before, allow these success stories to help you consider making them part of your marketing.
What is a Cinemagraph?
Cinemagraphs are still photographs in which a minor and repeated movement occurs, forming a video clip. They are published as an animated GIF or in other video formats, and can give the illusion that the viewer is watching an animation.  There are several successful cinemagraphs in use now for marketing purposes that catch people's eye.
Successful Cinemagraph Projects:
House of Cards Email Campaign
Recently, Netflix and Flixel mounted a cinemagraph email campaign to promote the Netflix show House of Cards. The campaign shows the two lead actors riding in a limo, with the only motion happening outside the window. However, the cinemagraph shows the tension these actors are famous for on the show. The companies produced the campaign to make people want to "binge-watch new episodes."
The House of Cards email campaign and campaigns like it are also successful because they use small files. It's easier to open a cinemagraph in an email than an internet browser, because it loads faster. This gives you more time to enjoy the cinemagraph; you can play it several times, if you like. The more times someone plays it and the longer it stays in someone's email, the longer people will remember it making it one of many successful cinemagraphs.
Social Media Cinemagraphs
These days, everyone has at least one social media account. Cinemagraphs have taken social media by storm, especially Instagram, Facebook, and Twitter. The cinemagraphs are fun and easy to share, broadening their audience. One such cinemagraph shows Freddie Highmore as Norman Bates in A&E's Bates Motel series. The entire cinemagraph is gray and black, and the only motion is a slowly moving rocking chair. It expertly communicates the show's genre and hooks horror fans into watching it.
However, a social media cinemagraph doesn't have to be scary or promote a TV show to be successful. People use them to promote hobbies, interests, and small businesses.
For instance, a cinemagraph showing Beauty and the Beast's Belle using a library ladder, wearing a beautiful smile, communicates, "I love books." It could also communicate, "This is how I feel in a bookstore," or "This is how you will feel if you visit our bookshop."
Travel Cinemagraphs
These days, more people want to see the world, and cinemagraphs are making that possible, if only for a few seconds. Siemens, an Austrian marketing company, converted video shot in Vienna's subway system into cinemagraphs. The cinemagraphs use tiny animations like a blink or a wisp of hair falling into someone's face to communicate that travel equals movement.
Additionally, the cinemagraphs subtly communicate Vienna's subway as an ideal way to get around the city. The overarching message is that Vienna itself is a great place to travel and a great place to start seeing the world.  This adds to he awe, making it part of the successful cinemagraphs family.
To get started with your cinemagraph, call us at 847.220.9541 or contact us online.
In the modern age of the internet, digital marketing plays an essential part in successfully running a business. There are a variety of strategies that your business can implement to improve the company's digital marketing campaign. A successful digital marketing campaign will also reach more customers and therefore make more money for your business.
Examples of Digital Marketing Strategies for Your Business
There are a wide variety of digital marketing strategies that you can use to increase your company's customer reach.  For example, you can use blogs like this one to market your business and generate clients. Positive customer reviews are also a great way to accomplish this. If satisfied customers have a place to talk about their experience, it's more likely that you will reach more potential new customers.
Customer reviews also generate publicity for your business.  Social media is another effective digital marketing strategy that you can use to benefit your business.  A comprehensive social media presence on Twitter, Facebook, LinkedIn, and Instagram etc. increases the possibility that you will gain new customers.
An Effective Website
An effective website is another key element that's necessary in order to successfully promote your business. A website not only makes potential customers aware of your business, but the website also gives you a place to put all those digital marketing strategies like blogs and social media contacts.  Landing pages are a popular way to promote your services in nearby cities and enhances your SEO with Google.
Customer Service
Customer service is an important aspect of any successful business. Without customers you'll have no business so it's important to keep them happy. Even though customer service is becoming increasingly virtual it is still a significant element of your business. You can use e-mail marketing to increase your customer base as long as you also hire a professional to handle customer service issues.
The era of web technology is upon us and with volatile trends stemming into uncertainties, many SEO strategists have come to believe if the online industry is as reliable as it was before. But turning a blind eye to such platforms can mean the difference of success and failure in an online business.
A failure that can ruin your worth and spiral into a costly catastrophe. So when it comes to owning a website, you need to make sure you take it to town because as the saying goes, "a bad tree does not yield good apples". If you are aware of the basics, the first step after creating a website is giving it the right exposure. This is where link architecture comes in.
Why Link Architecture is Important?
The link architecture of a website is extremely crucial for spreading your wings across the internet. All the important aspects of visibility and exposure in online marketing such as search engine crawling, Page rank distribution and indexation are acutely sensitive to link architecture of your website.
These factors are also responsible for the UI and navigation of the web pages which ultimately affect the conversions rates of your website. If you have a revenue driven website, then you might as well have to consider putting some serious Link Structure into practice. Here in this article, we have mustered 10 tips that you will definitely find useful in managing a healthy internal link architecture.
Picking the Right Website and Link Strategy
Every method has its ups and downs, but for setting your link architecture there are a few more strategies effective than the other. Three factors run their roots deep in link architecture and they are capacity of the website, its type, and the objectives it is set out to achieve. The safest practice that full fills all three into a wholesome bite of effective internal linking is flat link hierarchy with the the use of sub folder and sub domains for the main categories. This not only cranks up the SEO performance, but also sets a concrete architecture for internal linking.
Feature Text Menus in Your Website
The primitive use of Silverlight, Flash and Javascript for menus has been quite the buzzkill for SEO from a long time. According to web design experts, websites with plain-text menus tend to achieve higher results in SEO and also get away with indexation problems. Even though SEO engines are more advance with juiced up algorithms working like self-aware mainframes, they still get jet-lagged while crawling non text menus. Adding text menus also allow you to achieve more accurate site links.
Internal Links Must have Keywords for Anchor Text
Now this might be the most run-of-the-mill practice, but when it comes to raising rankings for your internal pages it sure as heck is pretty effective. Through targeted keywords and then using them in anchor text, you can enhance the rankings of your website's web pages. You can also surround your content with a wider range of keywords by using several other variations. This prevents spamming and bans a common side effect of aggressive SEO linking. Just be careful not to get carried away with it.
Never Spend Excessive Page Rank on Weaker Pages
Page rank leaks is a notorious issue when it comes to internal linking. It causes weaker pages to achieve higher rank compared to product pages and category pages that count the most in terms of conversions and leads. These pages include disclaimers, privacy policy pages and registration forms etc. The best way to move the spotlight to the significant pages and irrigate the link flow to them is by keeping less important pages the least as possible. You can remove them from the website or just merge multiple pages into one.
Cross-Link Pages that Have Value
As familiarity breeds contempt, cross-linking significant pages has become more prominent in. Its powerful, effective and shoots page rank distribution like rocket fuel. Even if these pages are a part of multiple levels of sub-trees, the indexation will still improve regardless. You can easily merge this technique in your content by introducing links in the main text of the page. Showing recommendation to visitors is also an effective method. This ensures the users will remain on your website longer, thus enhancing retention while search engines find your page content more effectively. The bounce rate will also consequently be reduced.
Important Pages Deserve Direct Links
As we know, the homepage dominates the page rank (in most cases). Being the top branch of the tree, it holds highest level in SEO giving the pages near it the best attention while others that are slightly apart get lesser link juice. Through the intervention of overlapping link hierarchy, you can add direct links from the home page. This helps in thrusting rank of the most conspicuous pages without compromising the core structure of your site. You should also consider initiating a link building campaign and introduce external links directly to your page if an internal page is involved with a very competitive keyword.
Take Out Dangling Links, Broken Ones and the Duplicate Content
Tinkering with rank on your web pages can prove disastrous for your website. You are susceptible to lose priceless link juice if you are harboring duplicate content, broken and dangling links within your website. By eradicating these dead links for good, you can revitalize the link structure of your website. It might take time removing dangling links and refreshing pages with fresh content, but it all pays off when the page crawling, indexation and rankings improve. Internal pages will definitely enjoy the good time your giving them through these tips.
External Links Vs. Outgoing Links
According to the guidelines from the boss of search engines, Google clearly suggests less than 100 links per page to keep a smooth working process of ranks for higher importance pages. Having a reasonable number of links are recommended because excessive links are responsible for transferring the link juice to external websites. This weakens the energy required in internal links because SERPs get them sidelined. In order to make sure your potential page rank stays with you, reduce the number of external links.
Learn to Say No

Why should you avoid 'nofollowed' links? Well, for one they do not boost page rank, fail in page's position in the SERPs, and reduces the page's favor from several other angles.
According to Matt Cutts, adding the 'nofollow' attribute while running a blog is a sign that rank is defective in the site. Using the attribute can result in page rank losses and can reduce your link juice to muck. However, you can use them as referral traffic. A blog comment appropriately placed on a contextual forum has the potential to divert some good traffic to your site.
Place Important Links
'Position' is a cardinal factor in Google when it comes to calculating the editorial importance of a link in web pages. Links that end up being placed on top of the pages produce greater flow in page rank compared to those links that are positioned on the footer.
Hence, it becomes imperative that the placement of your links has be on the beginning of the page. The use of HTML templates/designs must also be avoided which result in creating on main menu at the page's end.
As the 2015 holiday deals season gains momentum, everyone looks to your website for deals on products and services you offer. Millions of small businesses around the world do not have a physical location to visit, requiring them to sell goods and services via their company website. However, with the increase in holiday hits, can your website handle the extra web traffic?
Events, blogs, images, and videos are great for your website.  But what about high value shopping days (Black Friday, Cyber Monday)?  Both holidays bring a big test e-commerce websites. The Google Webmaster Central Blog says "[This] can cause a rapid increase in traffic to websites that provide relevant information, and may even cause sites to crash at the moment they're becoming most popular."
Prepare a "Lightweight" Version of the Website
Everyone knows if your website requires more than a few seconds to load, either a large influx of visitors will overload your server's ability to deliver resources to each inquiry, or will simply leave.  It's a good bet to have a "lightweight" version of your website prepared with lower density, leaner graphics and applications. This will allow your website to load faster and with fewer resources, while still being fully operational.
Have a Capable Back-End
If your website is hosted in the cloud, congrats, you're strides ahead!  But if your website is supported exclusively on your company servers, you might be inviting trouble.
If a great influx of visitors visit your website at the same time, it can overload the local server on which your website is hosted. If you website is hosted on a cloud server, the data is spread out over several servers, all sharing resources to support the extra traffic.
Prepare Your Website
Fact: a sudden surge in web traffic can cause your website to crash.
Let us help you get ready for circumstances like these. Your website is a tool that helps your business grow, and it needs to shine when it's needed most. A website that frequently freezes or crashes at the moment a new visitor visits is a surefire way to ensure they never return.
Call eBizUniverse at 1-800-379-2829 for more information about our professional website services today.
The facts are in – more people are viewing online content via their smartphone or tablet more than their personal computers.
Are you a numbers person?  We have plenty of those…
40% of shoppers consult three or more channels (often while shopping) before making a purchase.  As of 2012, 116 million Americans owned a smart phone and four of five users shop online using a smart phone.  We think you'll love this stat: 70% of searches lead to an action within one hour.
So why are we giving you these statistics?  Because now more than ever is the time to convert your website to a responsive web design.  Maybe this infographic (source: Verve) will help:
If you are not sure whether your website is mobile ready or not, please visit our mobilegeddon blog and test your webpage.  To begin the process of converting your website to a mobile friendly version, please call us at (847) 220-9541.
Wondering how to get a post to go viral? There is no specific formula that guarantees that a post will go viral, but there are plenty of things you can do to make this more likely. Incorporate a number of techniques that work and make sure that these go into all posts. Once posts start to go viral, the success of the site or blog is sure to climb.
Perfect the Post
Posts that go viral have good mechanics because readers do not see posts with multiple errors as credible. When a reader does not lend credibility to a blog, they are far less likely to share it. Make sure to proofread your posts two to three times, as well as have someone else read them over, to eliminate the errors.
Optimize the Keywords
For your blog posts to go viral, you need to make sure people can find them easily online.  This is where keywords come in. Perform some keyword research and use a mixture of popular terms that relate to the topic. The keywords should go into the title, first sentence and last paragraph. You should also work in related keywords throughout the post. However, it is critical to avoid stuffing keywords since search engines often view this as a negative.
Get Social with the Post
Social media is where everything has a potential to go viral. When sharing a post, make sure that it is one that people can interact with. Start your blog with a question that relates to the post. This always triggers curiosity in people and they will want to read the post to answer the question. Another way to do this is to get in the comments section and make sure to interact with those leaving comments.
Share the Load
Talk to other bloggers and offer to link to their posts if they will link to yours. Of course, both parties will only do this on occasion and when the post they are linking to relates to what they are writing. This puts the post in front of more people and allows you to connect with fellow bloggers.
Optimize Any Image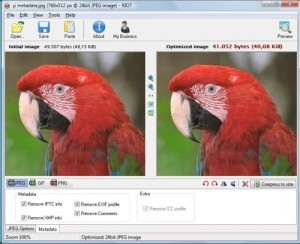 A good blog post always has a few images and you can use keywords to optimize this image just as you would the post itself. Use the most popular keyword and place it in the photo description when describing the purpose of the photo for the post.
Link Back to Website
When writing any blog post, be sure to include AT LEAST two links back to your website.  It's best to choose keywords within your post that people would perform a search for to get maximum exposure.
When someone visits your website, it takes them just eight seconds before they decide to leave or stay. Since they normally land on your homepage first, this page must impress your visitors.  We've listed five sections required on your homepage to interest your visitors and make them stick around for more.
1) Contact Information
Your visitors need to be able to contact you, especially if your website is selling something. You want to give them a variety of options, such as email, a physical address for postal mail and a phone number that someone answers during normal business hours. You can choose a prominent "Contact Us" link on your homepage or display the actual information in a place that is easy to see.
2) Easy Navigation
If your website is not easy to navigate, visitors will quickly leave. The important information on your site should have clear links so that visitors can find the right page without any effort. Things like your "About Us" page, an "FAQ" page, a page for "Shopping" or "Services," a "Contact Us" page and a page for information on "Shipping" (if applicable) should be right on your homepage. You may need other clear links, depending on the purpose of your website.
3) Social Media Links
Every website needs associated social media pages today to better interact with customers. You should have links to your website's associated social media pages prominently displayed on your homepage so that people can quickly find them. Many people place these near where they put their contact information since all of this information allows people to contact you and learn more.
4) Free Demo
Nothing will entice a customer more to continue exploring your products and services than by offering to give a free demo, because every body likes free, right?  Having a potential client enter a few bits of information into a field that will funnel into a CRM system is gold, and they receive a snapshot if you will of the various products you offer with no strings attached.
5) A Great Image
People are very visual, so if your homepage only contains blocks of text, this may be too boring and it is not a good incentive to stay. Place one or several images on your homepage that represents your website topic or your business. The image(s) should be clear and crisp, as well as colorful to catch someone's attention.