Wondering how to get a post to go viral? There is no specific formula that guarantees that a post will go viral, but there are plenty of things you can do to make this more likely. Incorporate a number of techniques that work and make sure that these go into all posts. Once posts start to go viral, the success of the site or blog is sure to climb.
Perfect the Post
Posts that go viral have good mechanics because readers do not see posts with multiple errors as credible. When a reader does not lend credibility to a blog, they are far less likely to share it. Make sure to proofread your posts two to three times, as well as have someone else read them over, to eliminate the errors.
Optimize the Keywords
For your blog posts to go viral, you need to make sure people can find them easily online.  This is where keywords come in. Perform some keyword research and use a mixture of popular terms that relate to the topic. The keywords should go into the title, first sentence and last paragraph. You should also work in related keywords throughout the post. However, it is critical to avoid stuffing keywords since search engines often view this as a negative.
Get Social with the Post
Social media is where everything has a potential to go viral. When sharing a post, make sure that it is one that people can interact with. Start your blog with a question that relates to the post. This always triggers curiosity in people and they will want to read the post to answer the question. Another way to do this is to get in the comments section and make sure to interact with those leaving comments.
Share the Load
Talk to other bloggers and offer to link to their posts if they will link to yours. Of course, both parties will only do this on occasion and when the post they are linking to relates to what they are writing. This puts the post in front of more people and allows you to connect with fellow bloggers.
Optimize Any Image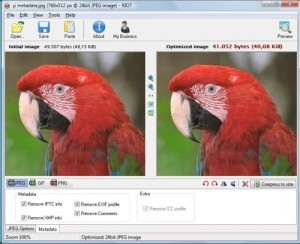 A good blog post always has a few images and you can use keywords to optimize this image just as you would the post itself. Use the most popular keyword and place it in the photo description when describing the purpose of the photo for the post.
Link Back to Website
When writing any blog post, be sure to include AT LEAST two links back to your website.  It's best to choose keywords within your post that people would perform a search for to get maximum exposure.