More than a million people attended the Taste of Chicago, billed as the largest outdoor food festival in the world. The 5 day event held at Grant Park and ended last weekend.  Now it's time to look at some interesting stats that we pulled from different sources on the web. Social Media played a big role in this year's event. Not only were people sharing pictures on popular social media platforms like Instagram, Facebook, Snapchat etc. but there were a lot of people posting a lot of stories and LIVE videos while at the event. We are humbled that eBizUniverse had a small role to play in the success of this year's Taste of Chicago event as we partnered with the city of Chicago to promote the event on major Social Media platforms.
Here are some stats that we put together for you:
Over 1 Million attendees
300 menu items from 82 eateries, including 36 newcomers
Economic Impact to the city: $106 million
Chicagoans Most Popular Eats:

Chicken tamales at Yvolina's Tamales
Vada Pav Indian fried potato dumplings from Hakka Bakka
Spicy fried pickles from Doom Street Eats
Szechuan cold noodle salad
Lao Sze Chuan
Gator bites at Chicago's Dog House
Kimchi cheese fries at Yum Dum
Gelato donuts on a stick from Black Dog Gelato
Buffalo chicken egg rolls from Egg Rolls

Most Consumed food:

10,000 cheeseburgers (("Cheezborgers"!)) served by Billy Goat Tavern & Grill
3,000 pounds of Frannie's Italian Beef
2,000 turkey legs
1,000 ears of Corn on the Cob
8,300lbs of Jerk Chicken & Goat Meat by Vee Vee's African Restaurant
15,000 pounds of rib tips
35,000 slices of Eli's Cheesecake
Phad Thai 3,300 servings by Arun's Thai Restaurant
3,000 pieces of Fried Wontons
7,500 servings of Empanadas
Beef & Chicken Bowls 5,000 bowls
14,500 Pizza slices
12,300 servings of Italian Ice
and for the Vegans

For the music lovers

Five Free Concerts

Wednesday Concert, July 10: Sunflower Bean, Courtney Barnett
Thursday, July 11: Cultura Profética, Bomba Estéreo
Friday, July 12: Taylor Bennett, De La Soul
Saturday, July 13: Joywave, lovelytheband, The Strumbellas
Sunday, July 14: Bilal, Meshell Ndegeocello, India.Arie

 Street Art & Graffiti  by local artists
Dance Performances by local dance companies
and much more!

Enjoy pictures from the event below…
1 of 35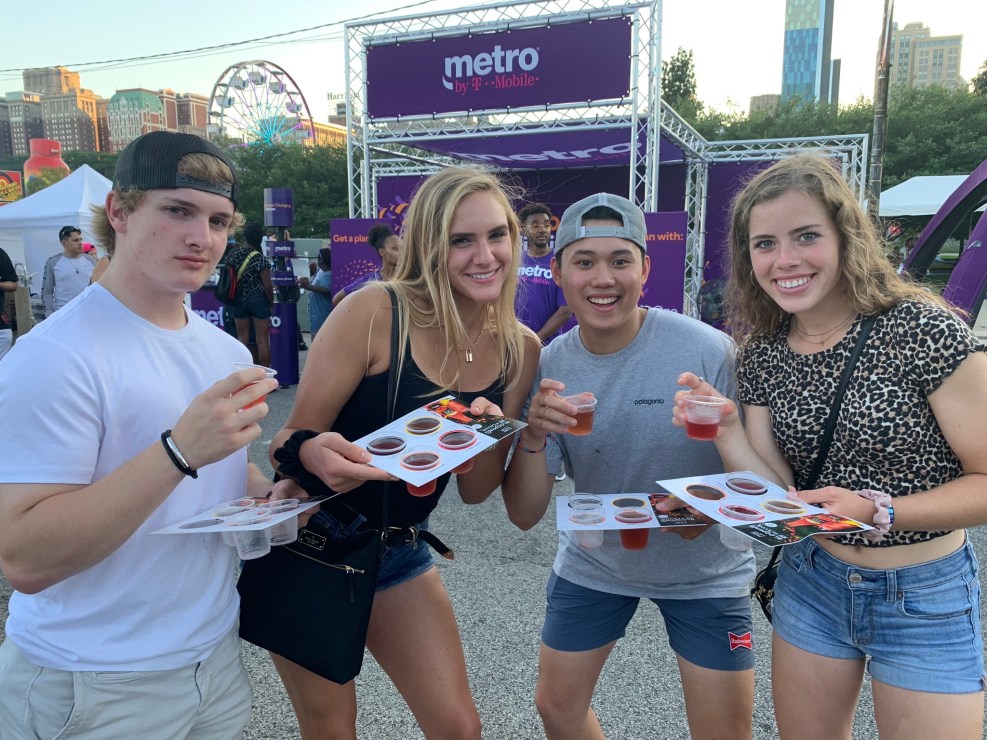 Ana Ramos
3 of 35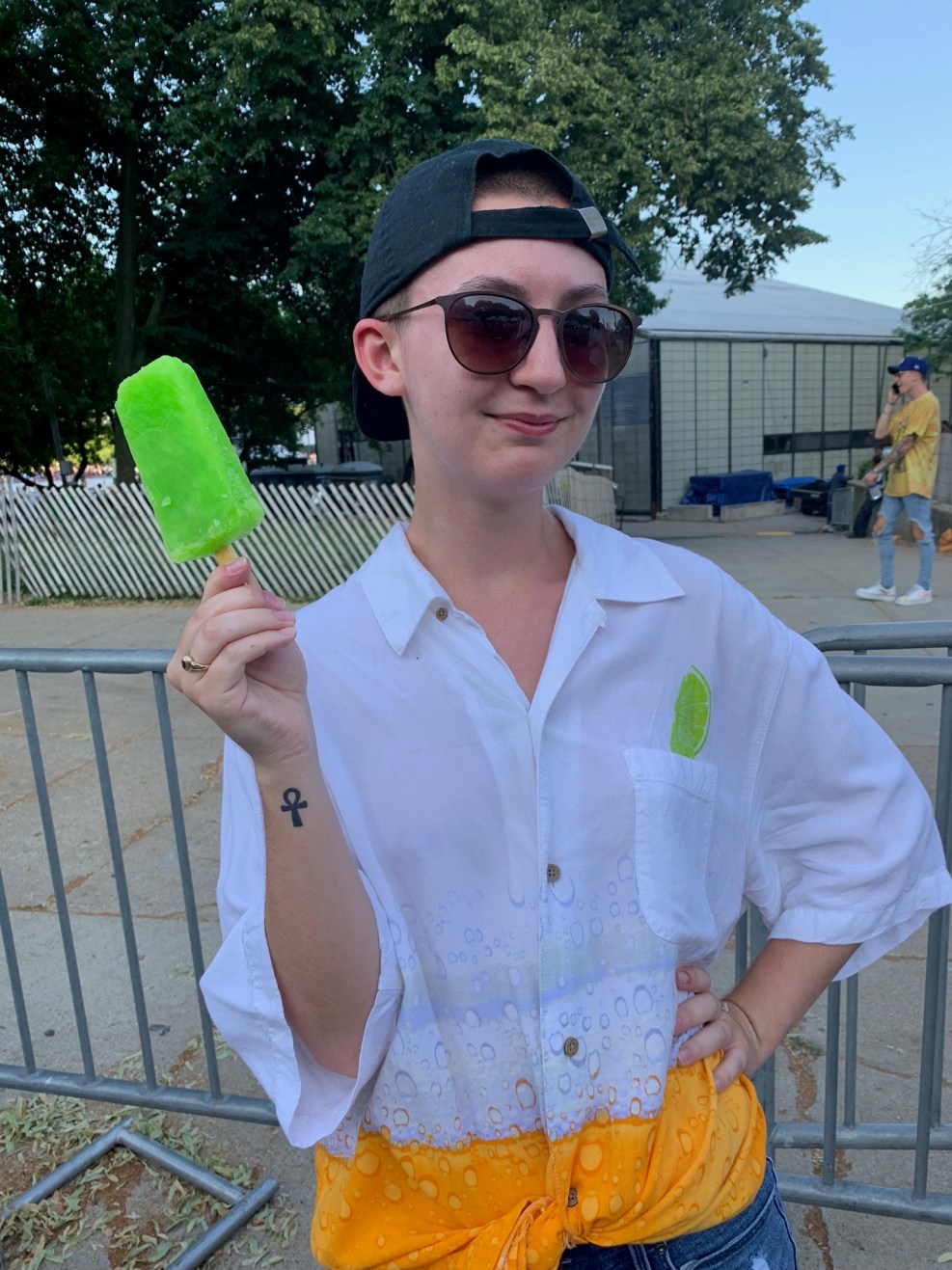 Ana Ramos
5 of 35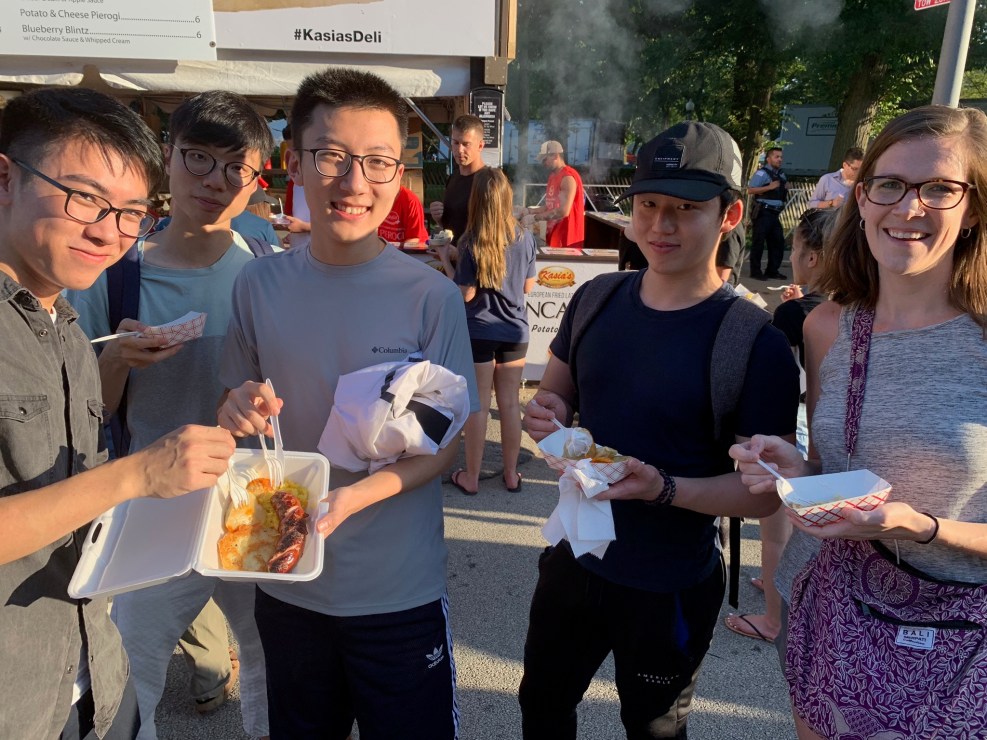 Ana Ramos
7 of 35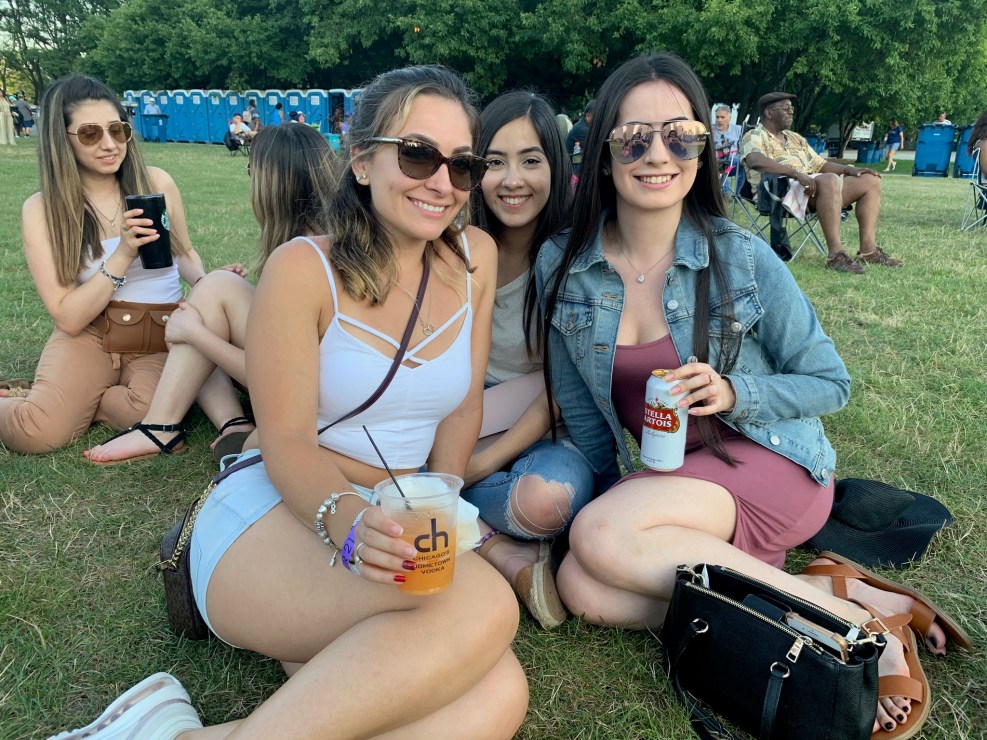 Ana Ramos
9 of 35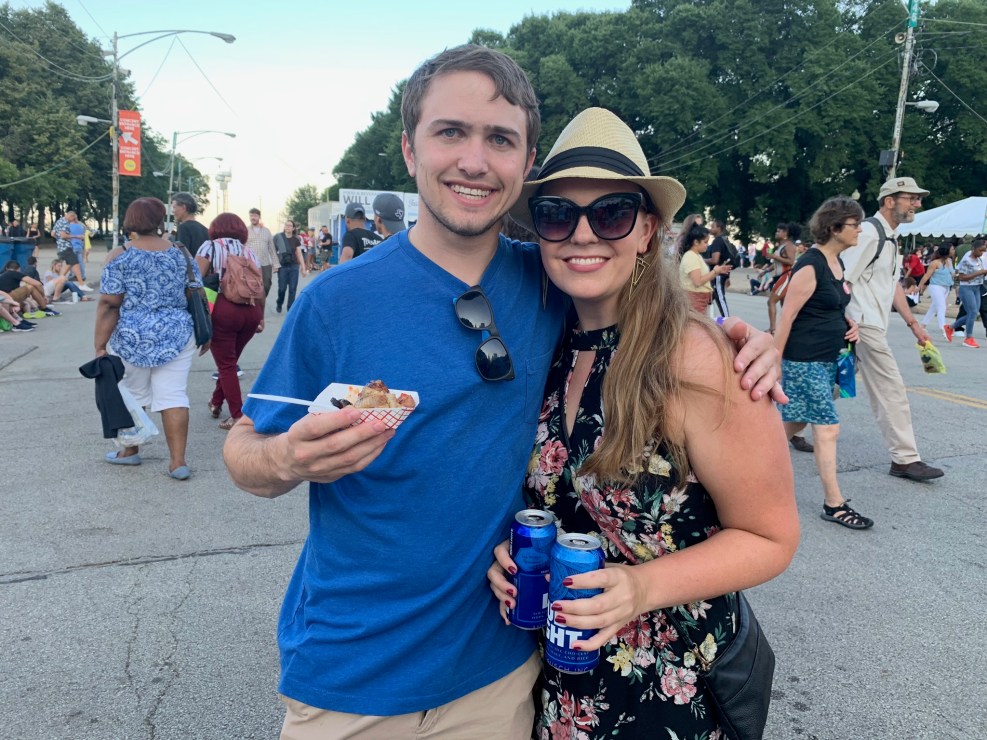 Ana Ramos
11 of 35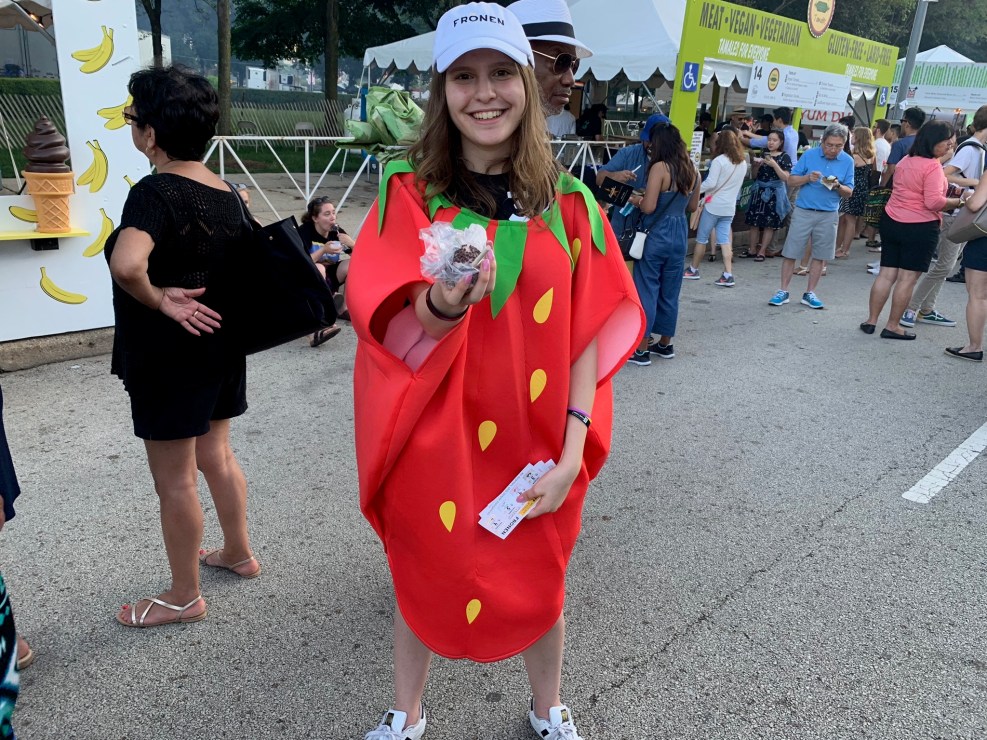 Ana Ramos
13 of 35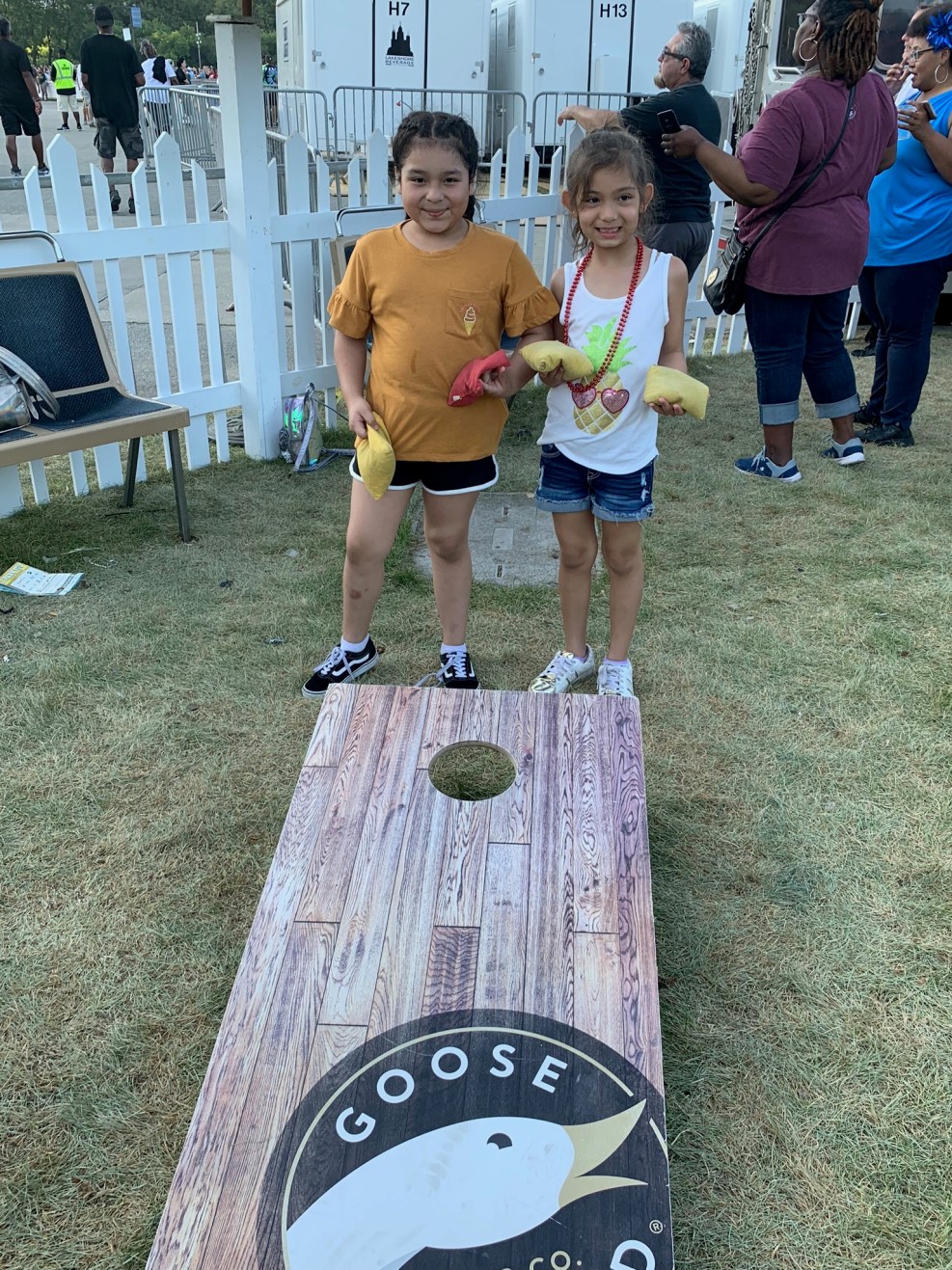 Ana Ramos
15 of 35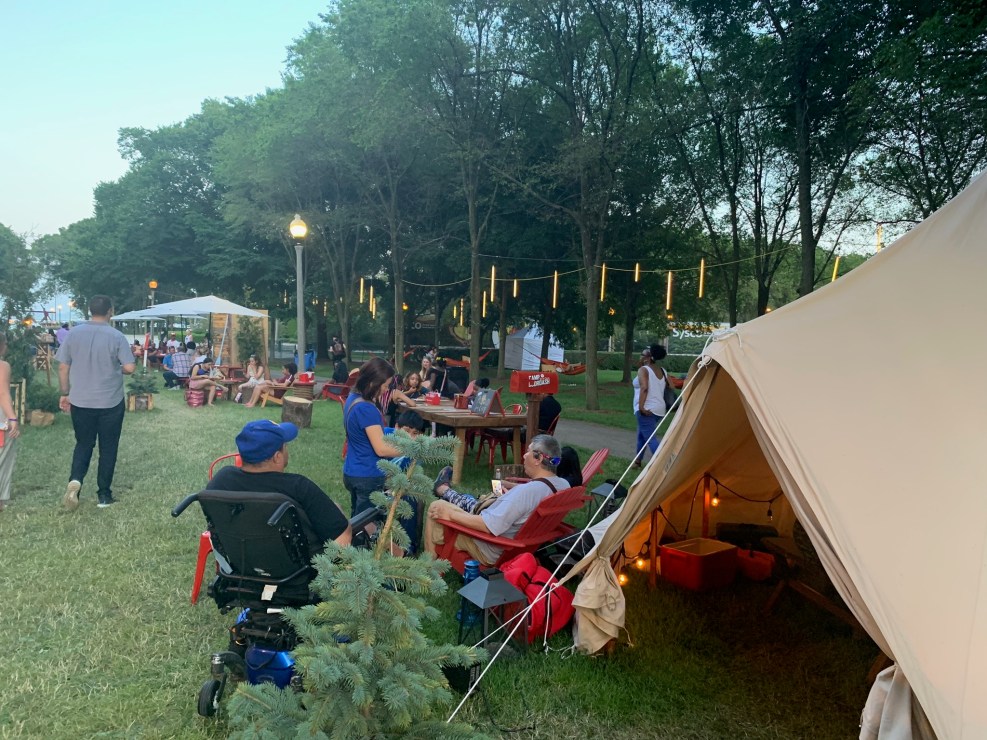 Ana Ramos
17 of 35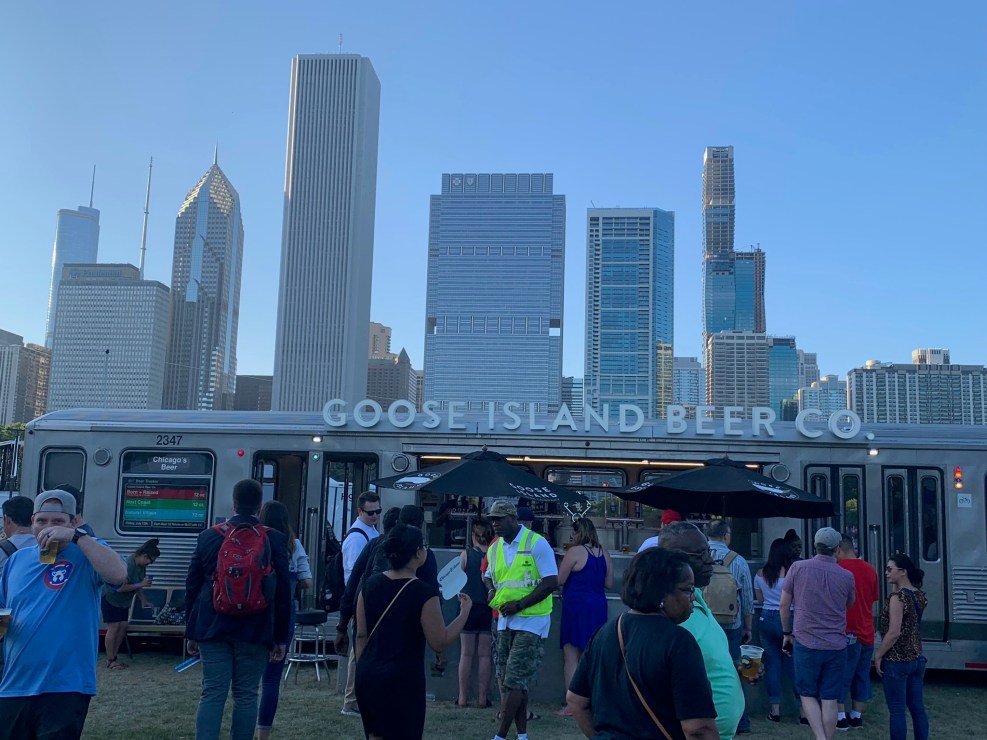 Ana Ramos
19 of 35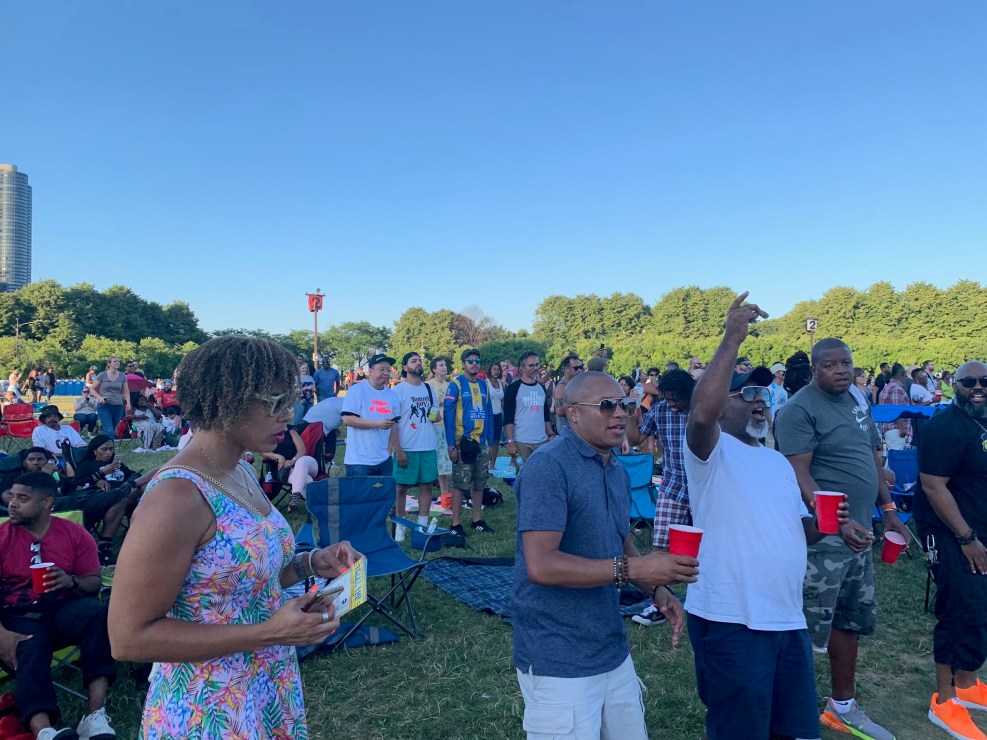 Ana Ramos
21 of 35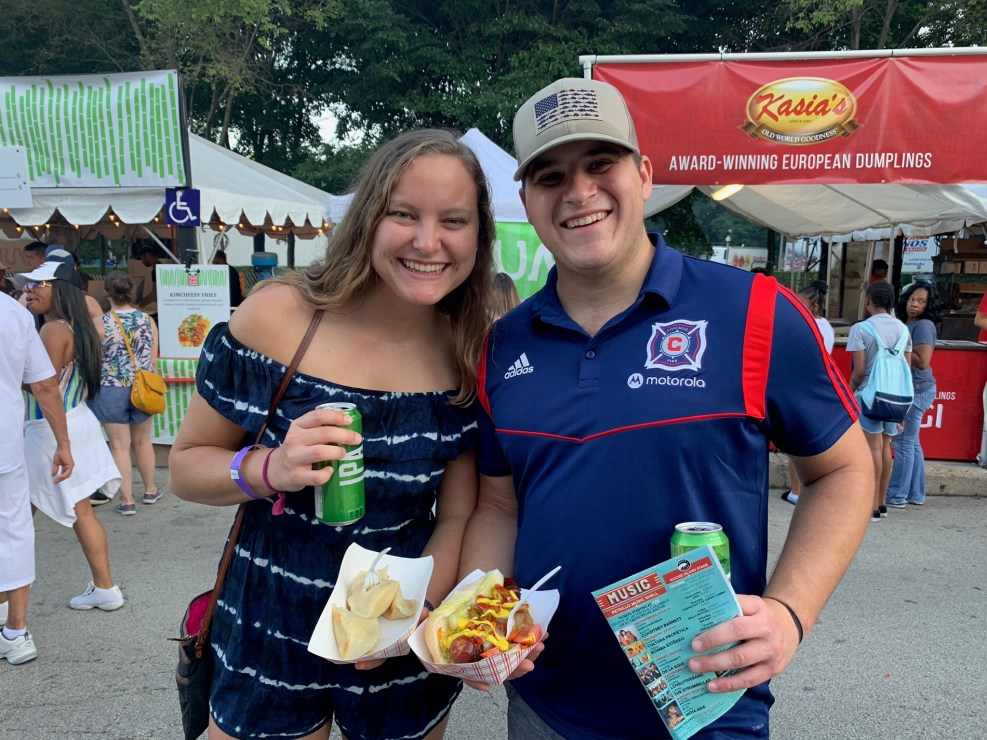 Ana Ramos
23 of 35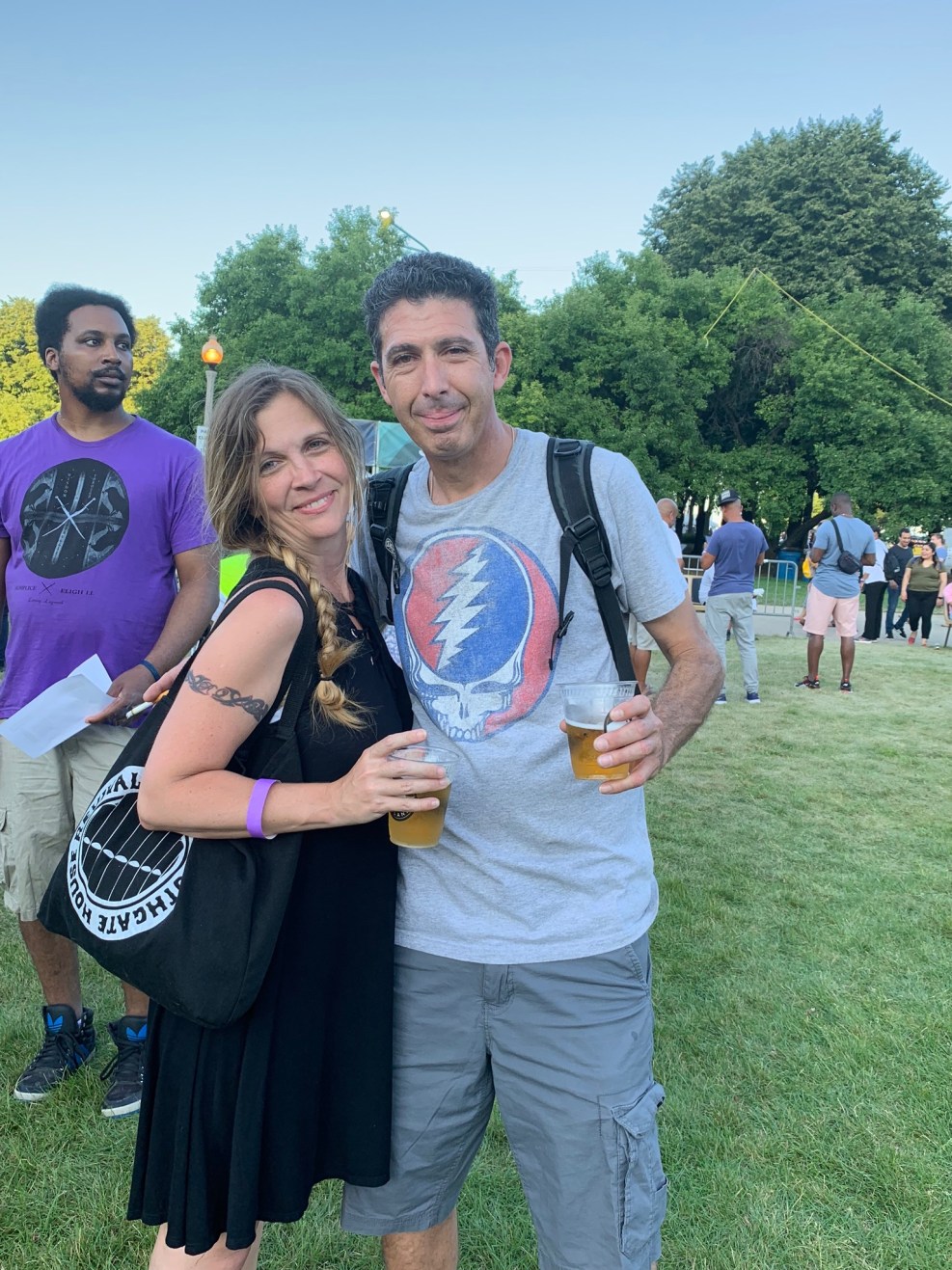 Ana Ramos
25 of 35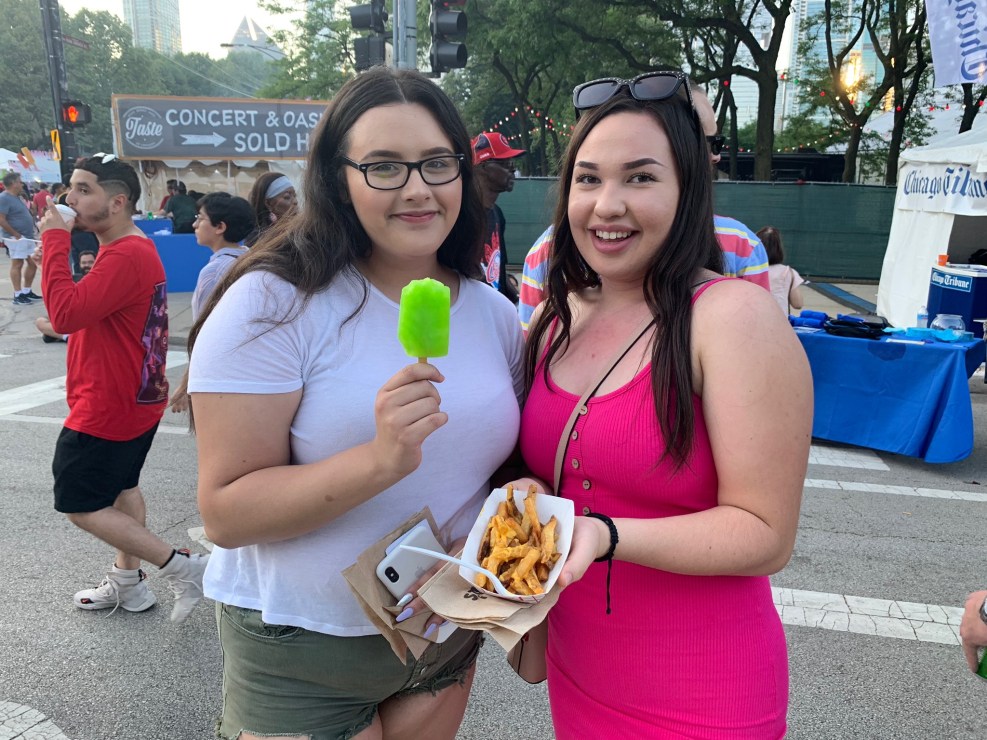 Ana Ramos
27 of 35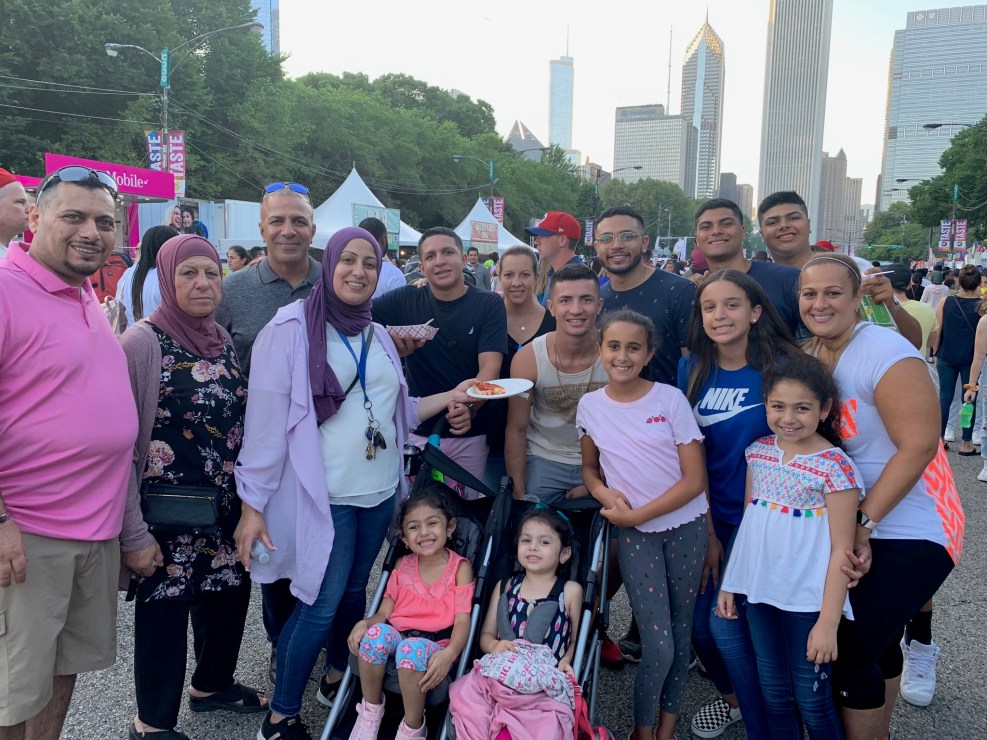 Ana Ramos
29 of 35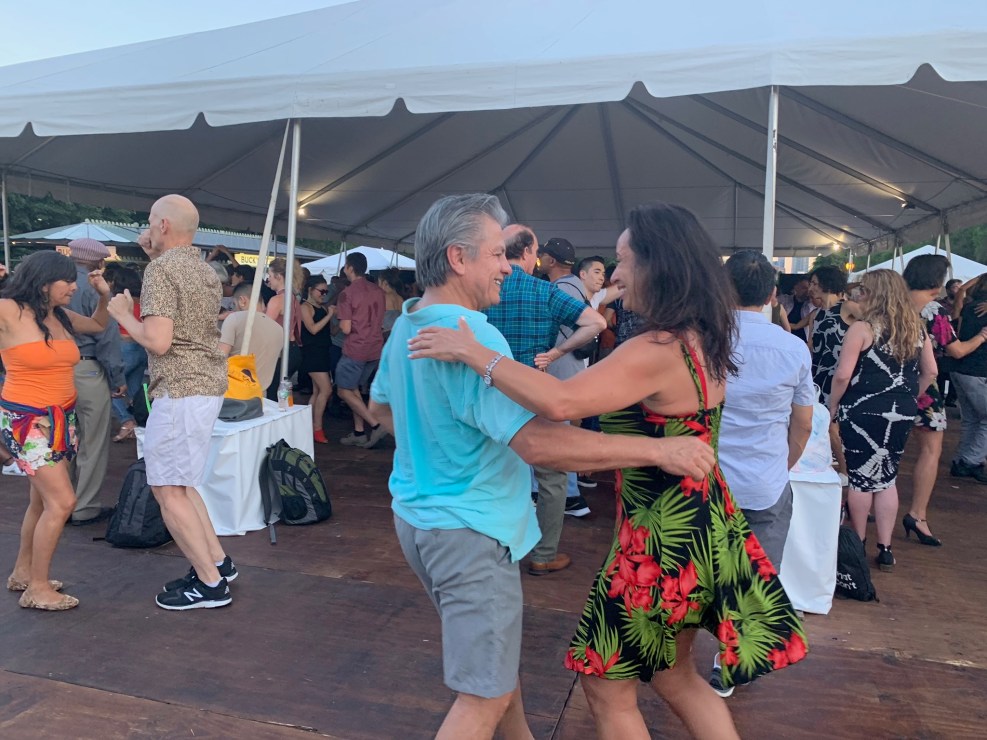 Ana Ramos
31 of 35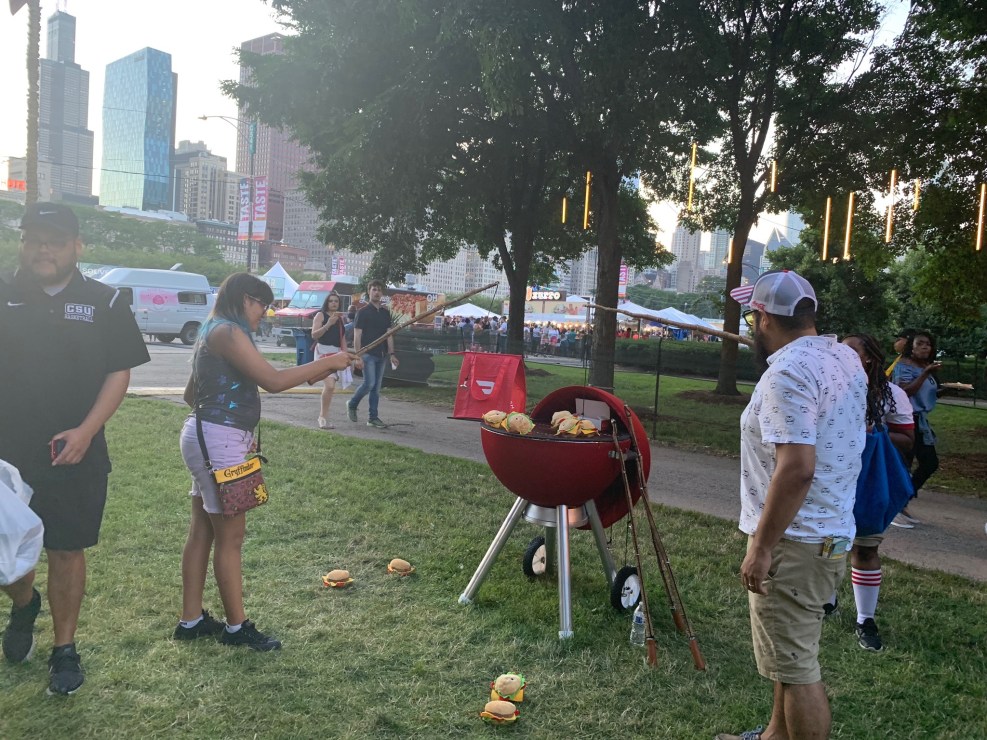 Ana Ramos
33 of 35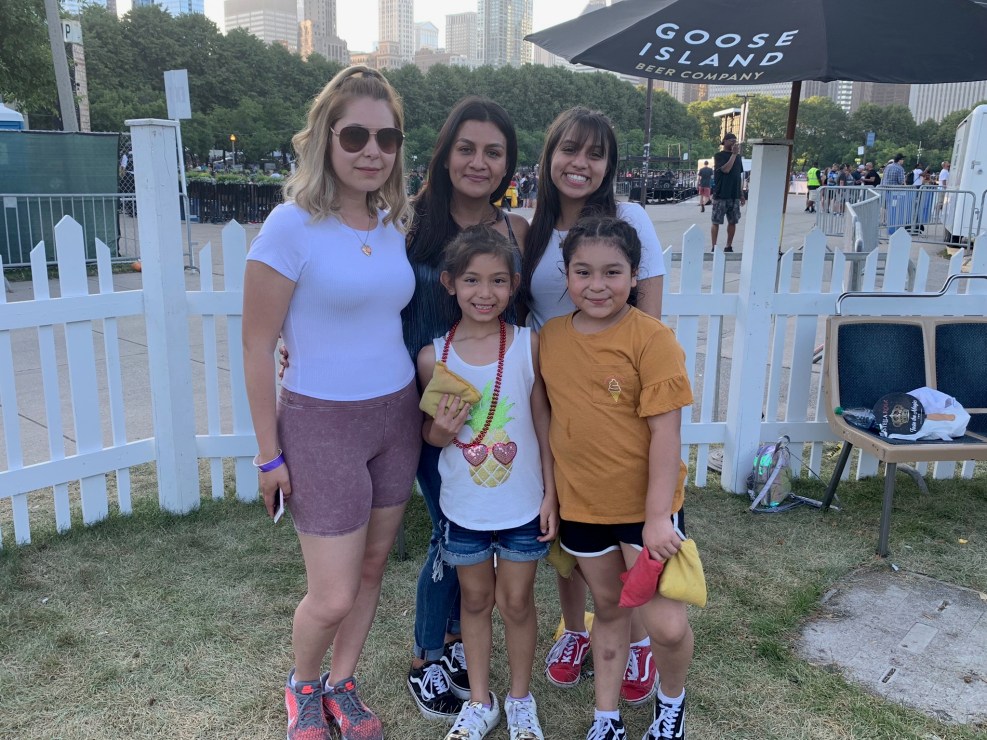 Ana Ramos
35 of 35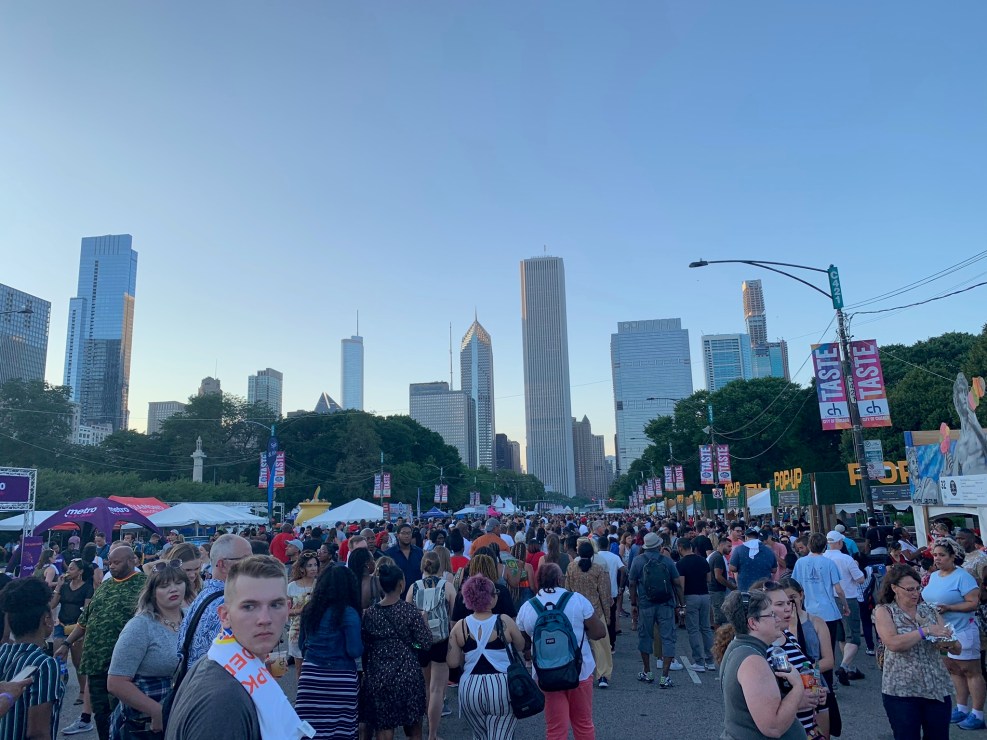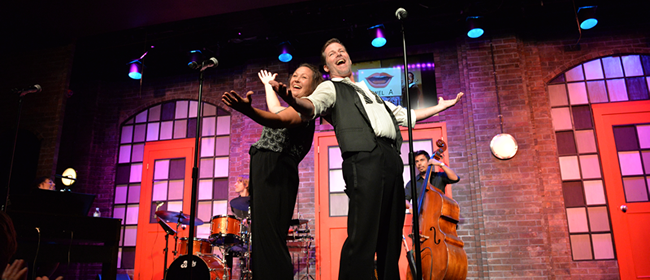 Sources for news and images:
https://wbbm780.radio.com/taste-of-chicago-2019-numbers-statistics
https://www.nbcchicago.com/blogs/worth-the-trip/taste-of-chicago-photos-512735631.html
https://www.choosechicago.com/events-and-shows/food-and-drinks/taste-of-chicago
https://www.chicago.gov/city/en/depts/dca/supp_info/taste_of_chicago20.html
Talk about great taste! The City of Chicago selects eBizUniverse to promote major events like Taste of Chicago, Chicago Blues Festival, Maxwell Street Market etc. using Social Media.
The Dept of Cultural Affairs and Special Events announced that eBizUniverse was chosen to promote all six major events to increase awareness and attendance at these events.
Chicagoans are familiar with the Taste of Chicago as the premier outdoor food festival showcasing the diversity of Chicago's dining community. The delicious array of food served at Taste of Chicago is complemented by music and exciting activities for the entire family.
The World's Largest Food Festival:
You may know the Taste of Chicago as the largest outdoor festival in Chicago, but did you know that The Taste of Chicago is the world's largest food festival? An estimated 1.5 million people attend the event annually and it is the world's largest free-admission outdoor food festival. It is held for five days in July, July 10th-14th, in Chicago, Illinois in Grant Park.
Besides food, the Taste of Chicago has a star-studded lineup of national and international artists at nightly concerts at the Petrillo Music Shell along with a daily schedule of local artists at the Goose Island Stage.
We are incredibly honored to partner with the City of Chicago to promote their events and make it a huge success. During this partnership, eBizUniverse will offer Social Media Marketing Strategy and Plan and execute them. We are proud to be chosen by city's talented cultural department to assist in their social media marketing efforts and we are looking forward to building their brand and fan base through online marketing.
– Team eBiz
Techweek Chicago 2015 Empowering Small Business Growth through Technology Panel
Thomas B. Varghese, CEO of eBizUniverse will be part of  the Technology Panel at Techweek Chicago. We've been fortunate here at eBizUniverse to collaborate with lots of great companies and people at Techweek! More Details of event is below:
Empowering Small Business Growth through Technology
A panel of small business leaders and industry experts discuss how technology can help take your small business to the next level. We invite all small business owners from all industries to learn about the newest products and trends you should know for greater efficiency and increased revenue. The event also features a vendor fair, with 12 companies that can help your business grow!
 Our panel consists of:
Dan Chaimberlain

Director of Sales

Proven Business Solutions

Fabian Elliott

Rich Media Solutions

Google


Cale Tully

VP, Salesforce

Thomas Varghese

CEO & Founder

ebizUniverse

Igor Polevoy

CEO & Founder

Express Pigeon

Dr. C Adam Callery
City Colleges of Chicago
Moderator
Harold Washington College
30 E Lake St., Chicago, IL 60601
Vendor Tables

5:00 – 9:00
10KSB Information Workshop

4:30 – 5:15
(For attendees interested in learning more about Goldman Sachs 10,000 Small Businesses)
This is an Alumni Curriculum, Networking & 10KSB Recruiting Event. You will gain a valuable education on Digital Marketing and Operational solutions for your business.
This is an opportunity for you to help other small businesses grow revenue and job creation. Please bring other business owner(s) you think would benefit from the 10KSB experience!
This free event is presented through a partnership with 
Goldman Sachs 10,000 Small Businesses, 
Techweek Chicago and Harold Washington College.
For discounted tickets to other Techweek events click below:
The demands of being a Chicago SEO agency requires we have a great deal of experience and skill in the optimization world, but for many businesses the task of optimizing their online content may not be as easily done as a company that uses search engine optimization as its bread and butter. Because one of our main goals is to offer search engine optimizing of content and high page ranking to our clients, our skills level and experience in what works and what doesn't is high. Not every business out there has the same level of experience to know if they are making SEO mistakes without realizing it.
Chicago SEO: The Mistakes that can Cost You
If you've been in the online business world for even a little while you know that search engine optimization is vital to ensuring that a business' online content is found by searchers and that not doing so can hurt your business' success. However, it isn't as well known that doing SEO in the wrong way can be just as detrimental. Our Chicago SEO tactics have been created in a way as to benefit the client while adhering to even the smallest of unwritten rules in the search engine world that can hinder a webpage's high page ranking. Those without that deeper understanding of search engine content can quickly get lost in the mire of tactics and end up hindering the success of the SEO optimization because of little mistakes that may fly under the radar.
Chicago SEO: Find Out the 5 Biggest Search Engine Optimization Mistakes You Could be Making
In the article "Are You Making These 5 Basic SEO Mistakes?" you can get started in understanding the ways in which you are hurting your search engine optimizing efforts without even realizing it. As a Chicago SEO company we know that ensuring your content is found easily and in the right way can aid in the success of your business' online efforts, so take a look and see if you are using these detrimental optimization mistakes.
Yesterday I had experienced an excellent event called, the Randolph Street Holiday Market, in downtown Chicago, that I never knew was there or even heard about. This does not mean that it is small by any comparison, it was far from that. What I do know though is that I will be attending again, hopefully in the very near future!
I had purchased my tickets online via the Facebook application that eBizUniverse had created for them. It was very simple and easy to use, especially with the exclusive discount they were giving away just for being a fan. My day started off coming from the northwest suburbs and driving with my mother and wife to the event. My mother is into craft shows and getting ideas from other innovative people to help decorate everything from her house to a party theme. After looking at the photos and website, all I thought was, "How cool would it be to go to this event?" We had arrived around 11:00am on Sunday, while looking for a parking spot I was noticing there was a vendor setup outside already. It was filled with vintage signs and antiques of every sort. I enjoy watching the History Channel for Pawn Stars and American Pickers, so it felt so natural to inspect everything and try to learn what everything was for and how it was used. This was probably one of the coolest parts of walking through the entire event. The vendors were very knowledgeable about their products that they were selling, which is always a strong selling point for myself.
The People and Atmosphere at Randolph Street Holiday Market
Everyone was the most friendly people around, I did not see anyone being angry or getting frustrated. Everyone was telling each other about the good food samples they tried and what vendors were their favorites. I came across a piece that I found amazing and unique. Something that I would love to have, which is probably why I talked the wife into letting me get it. Thank you Heather. It is one of my new ties that I will be wearing for casual Friday's over here at eBizUniverse. The tie is made out of an old red belt, there were multiple types of ties and necklaces for men and women. It was just something I would of never thought of by myself, and it takes a mind that is more creative than mine to come up with something like that. This is what I love about events like this, its not who has the most money and is promoting their product. It comes down to who has the idea that has a great connection with the consumer.
While I was there, I ran into Sally Schwartz, the Founder & Executive Producer of Image Pilots, the company behind the Randolph Street Market. Even though she was busy running her event, she took some time out to talk with me and go over some stuff for her next event, which I'm excited about. This is one of those things that you should go experience, it is a breath of fresh air for the mind, to go back and see how far we have come and were things were all started.
Another thing great about this event it was the Holiday Market, which there were a ton of Christmas and Holiday themed vendors and items. Walking through with my mother as she would point out stuff that she had when she was growing up, makes you really appreciate certain things. It was very exciting. I look forward to many more Randolph Street Market events in my future. Especially if they keep doing Facebook Fan Exclusive Discounts.
Photos of the Randolph Street Holiday Market