More than a million people attended the Taste of Chicago, billed as the largest outdoor food festival in the world. The 5 day event held at Grant Park and ended last weekend.  Now it's time to look at some interesting stats that we pulled from different sources on the web. Social Media played a big role in this year's event. Not only were people sharing pictures on popular social media platforms like Instagram, Facebook, Snapchat etc. but there were a lot of people posting a lot of stories and LIVE videos while at the event. We are humbled that eBizUniverse had a small role to play in the success of this year's Taste of Chicago event as we partnered with the city of Chicago to promote the event on major Social Media platforms.
Here are some stats that we put together for you:
Over 1 Million attendees
300 menu items from 82 eateries, including 36 newcomers
Economic Impact to the city: $106 million
Chicagoans Most Popular Eats:

Chicken tamales at Yvolina's Tamales
Vada Pav Indian fried potato dumplings from Hakka Bakka
Spicy fried pickles from Doom Street Eats
Szechuan cold noodle salad
Lao Sze Chuan
Gator bites at Chicago's Dog House
Kimchi cheese fries at Yum Dum
Gelato donuts on a stick from Black Dog Gelato
Buffalo chicken egg rolls from Egg Rolls

Most Consumed food:

10,000 cheeseburgers (("Cheezborgers"!)) served by Billy Goat Tavern & Grill
3,000 pounds of Frannie's Italian Beef
2,000 turkey legs
1,000 ears of Corn on the Cob
8,300lbs of Jerk Chicken & Goat Meat by Vee Vee's African Restaurant
15,000 pounds of rib tips
35,000 slices of Eli's Cheesecake
Phad Thai 3,300 servings by Arun's Thai Restaurant
3,000 pieces of Fried Wontons
7,500 servings of Empanadas
Beef & Chicken Bowls 5,000 bowls
14,500 Pizza slices
12,300 servings of Italian Ice
and for the Vegans

For the music lovers

Five Free Concerts

Wednesday Concert, July 10: Sunflower Bean, Courtney Barnett
Thursday, July 11: Cultura Profética, Bomba Estéreo
Friday, July 12: Taylor Bennett, De La Soul
Saturday, July 13: Joywave, lovelytheband, The Strumbellas
Sunday, July 14: Bilal, Meshell Ndegeocello, India.Arie

 Street Art & Graffiti  by local artists
Dance Performances by local dance companies
and much more!

Enjoy pictures from the event below…
1 of 35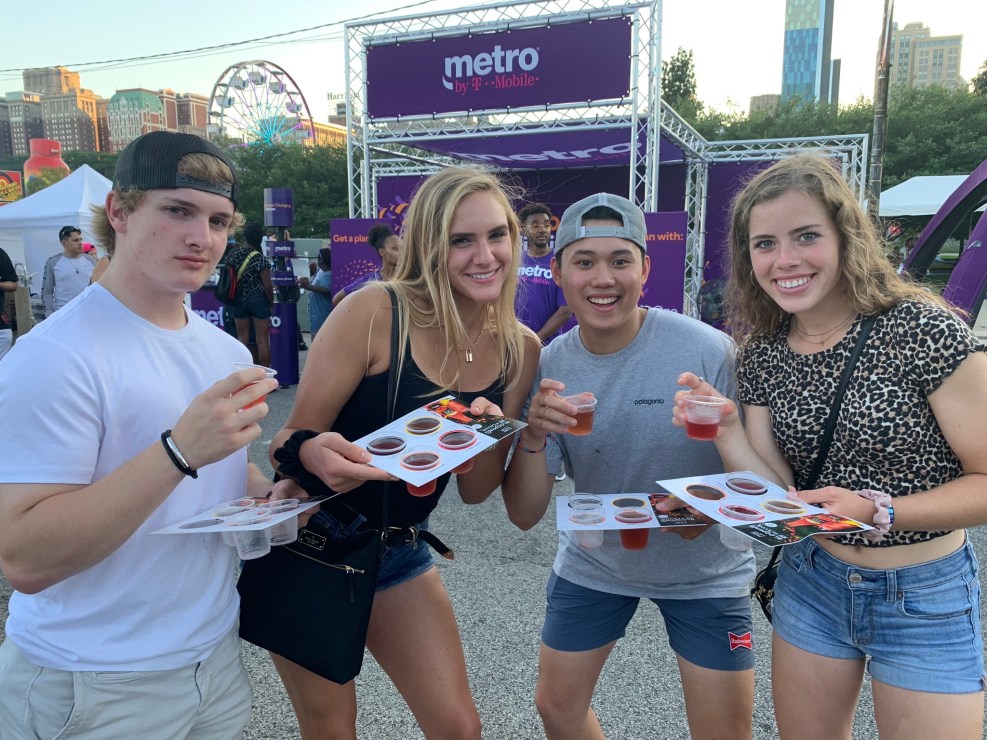 Ana Ramos
3 of 35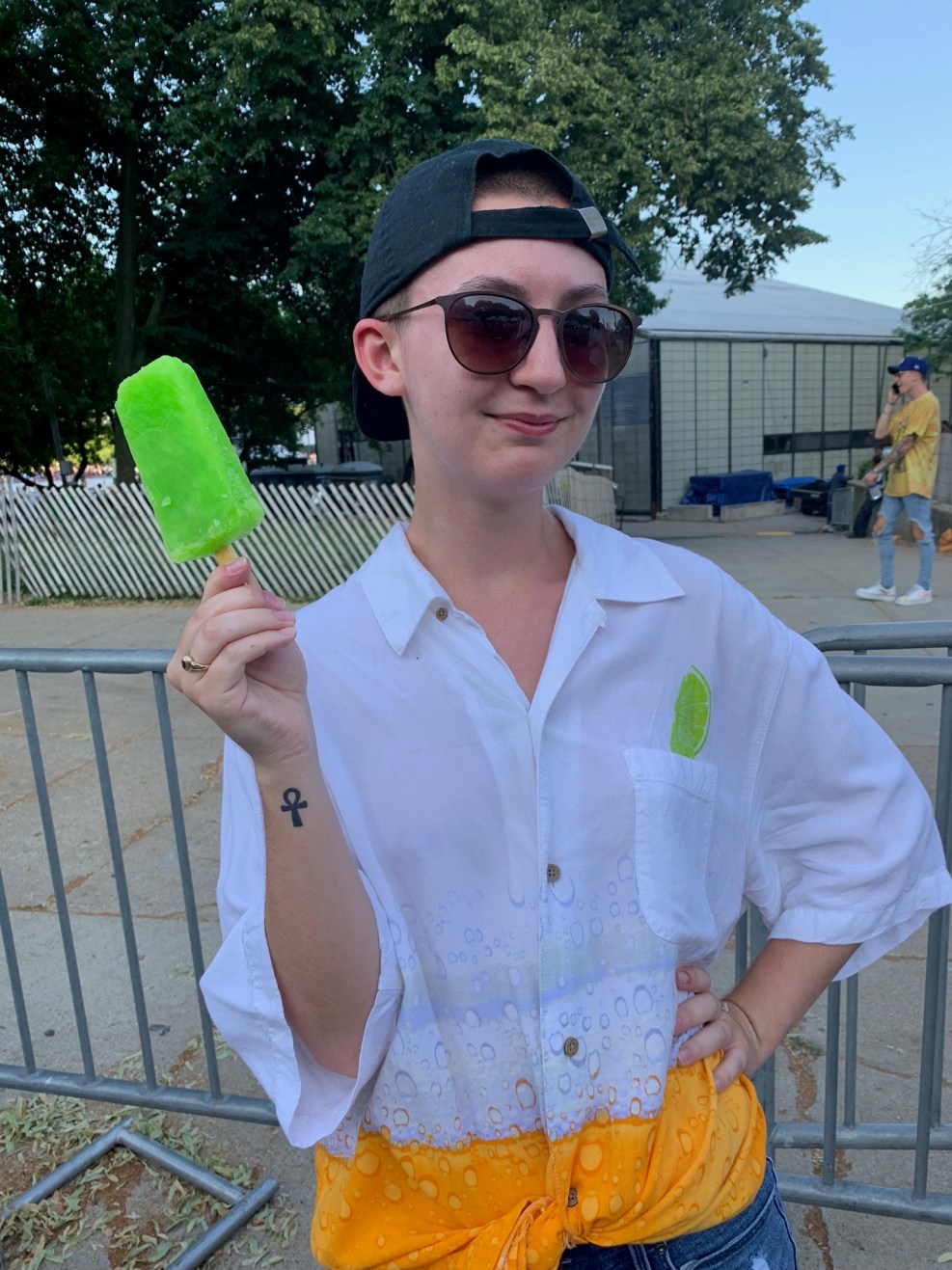 Ana Ramos
5 of 35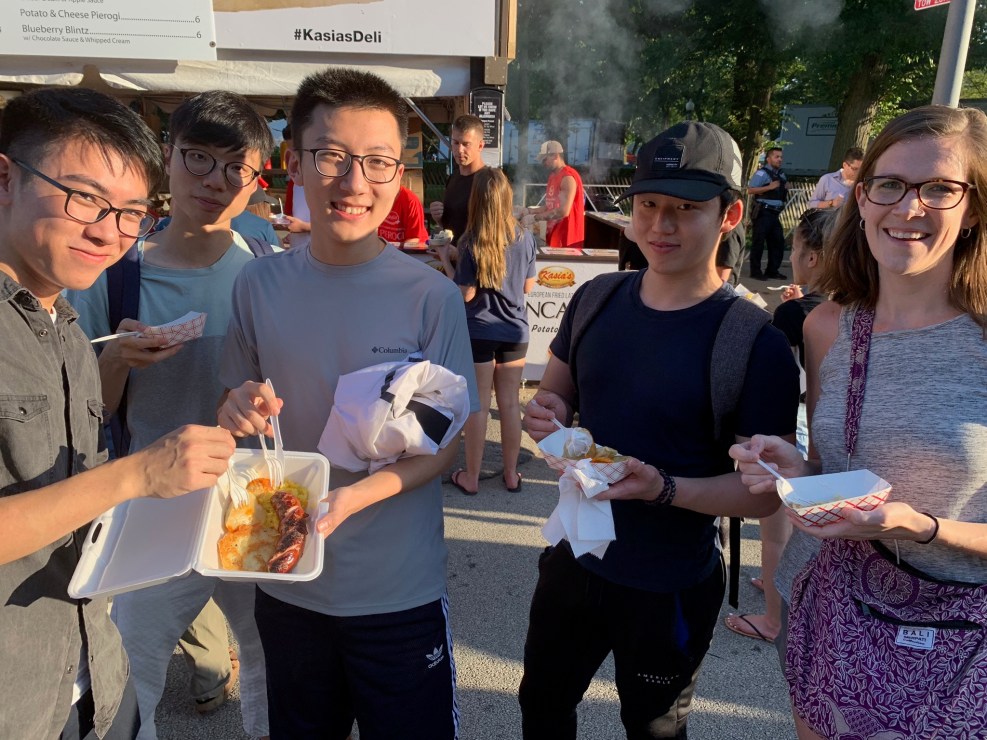 Ana Ramos
7 of 35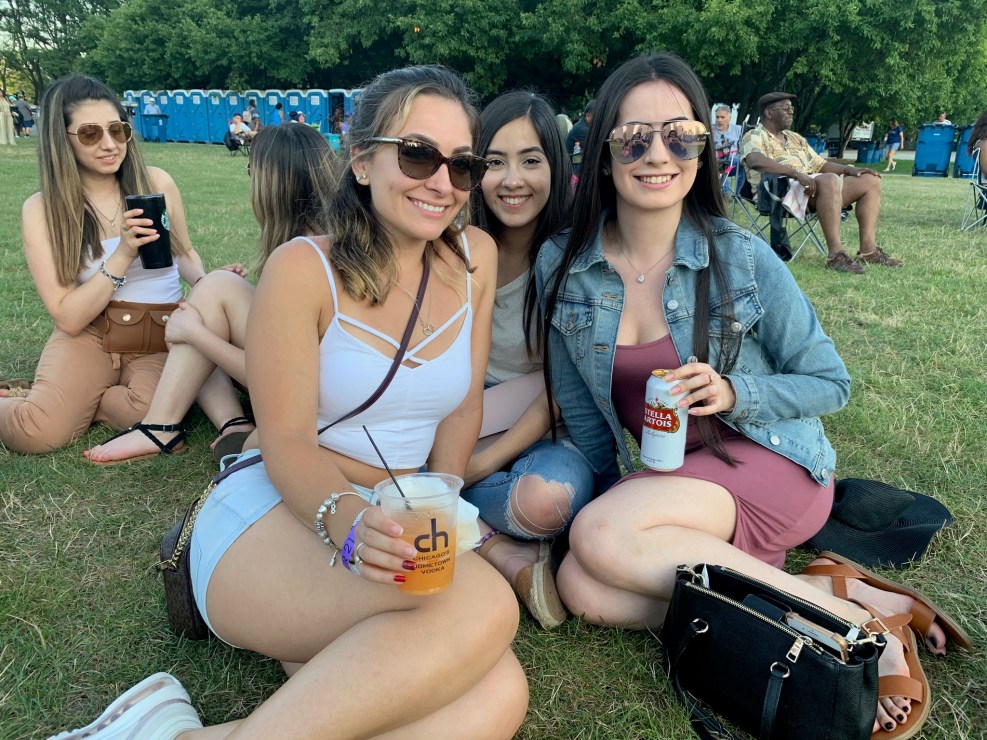 Ana Ramos
9 of 35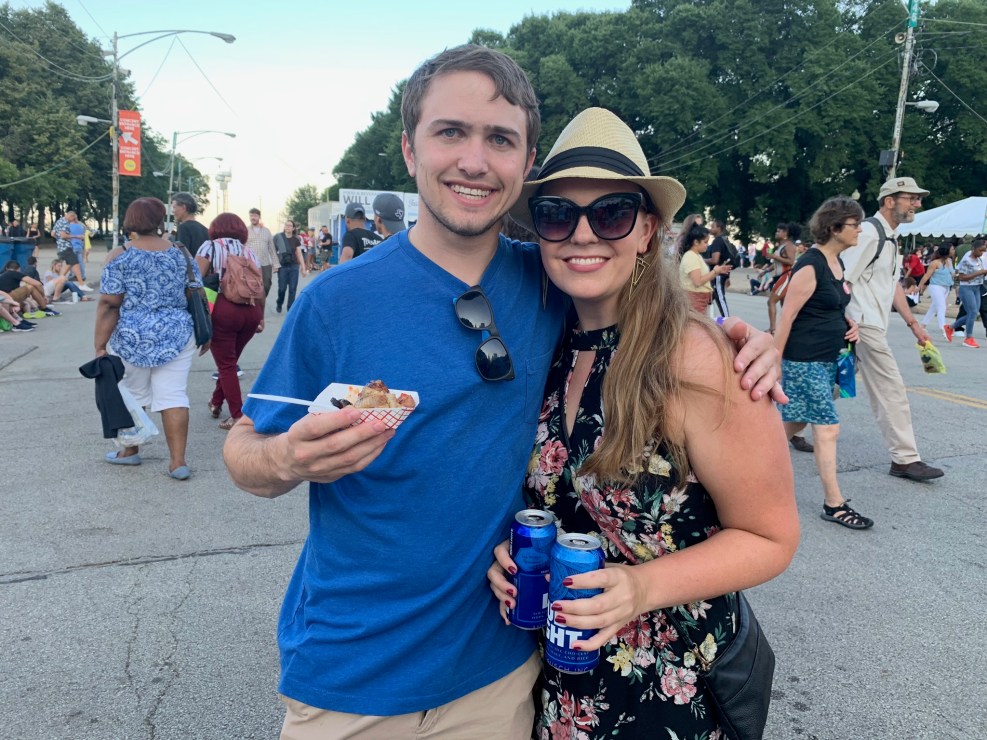 Ana Ramos
11 of 35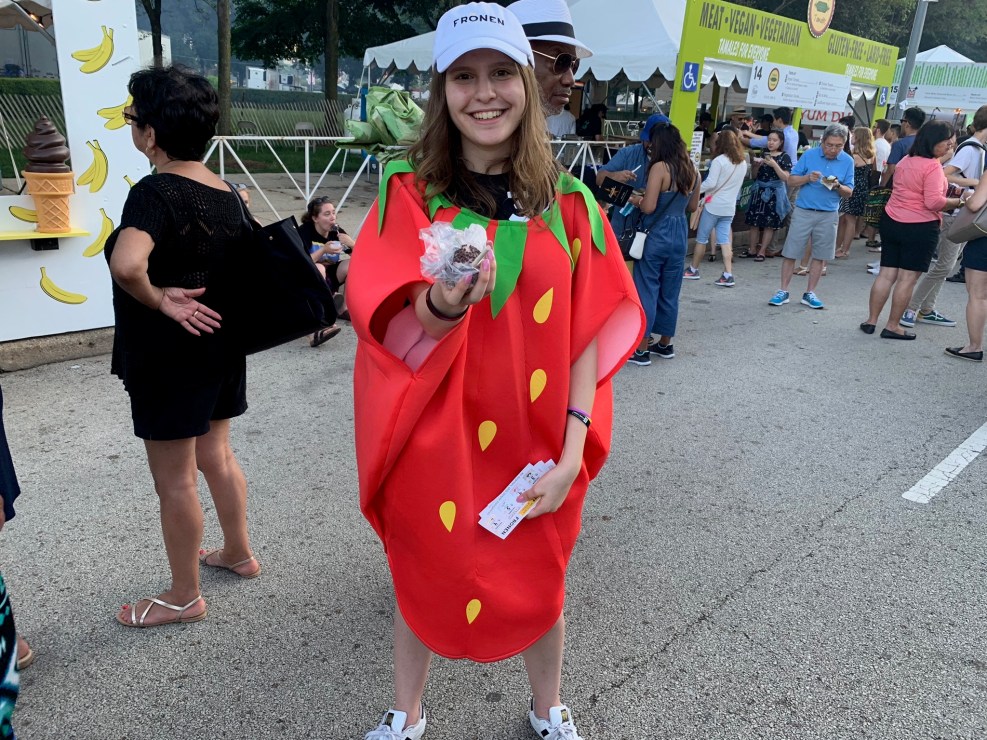 Ana Ramos
13 of 35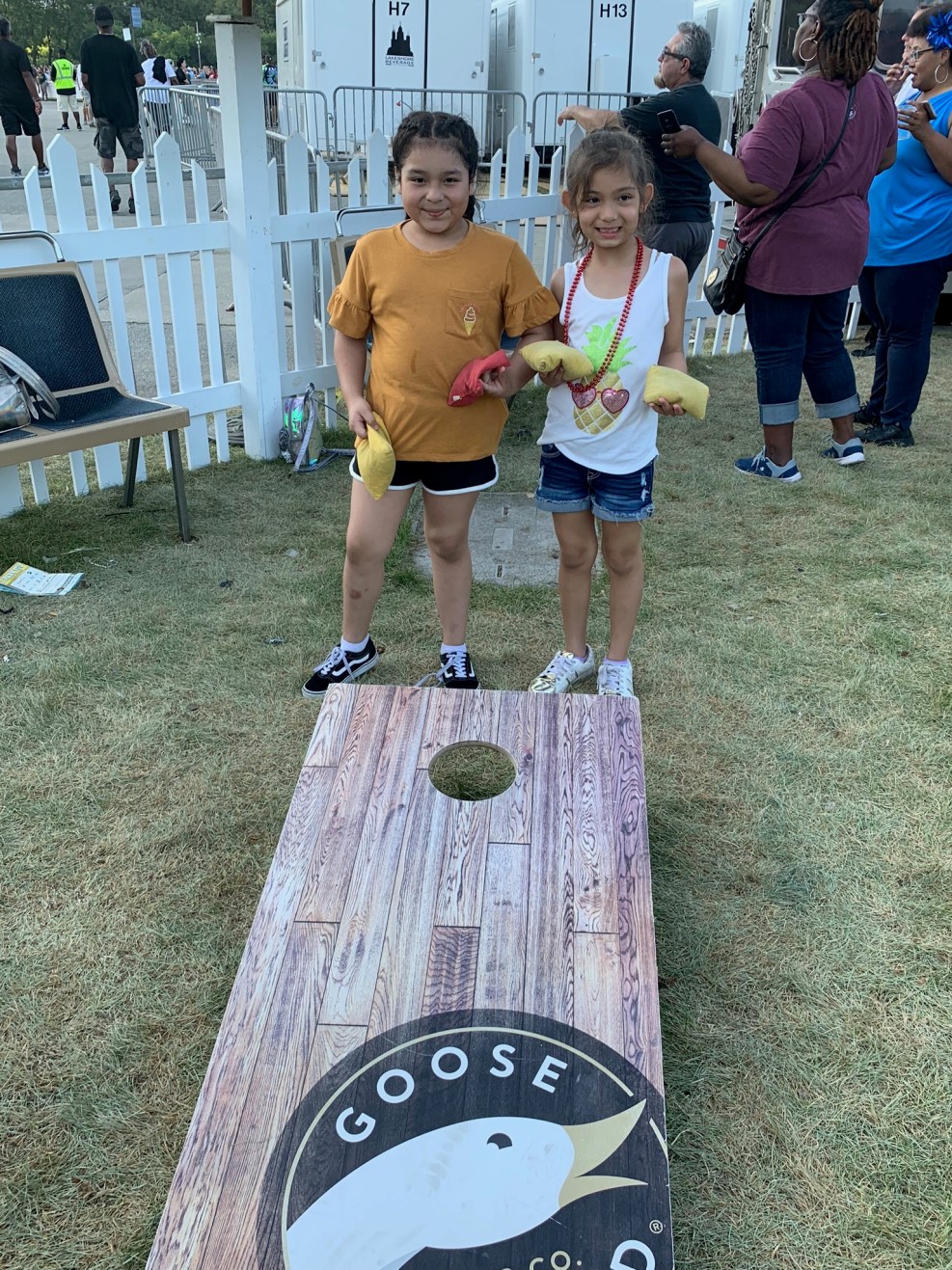 Ana Ramos
15 of 35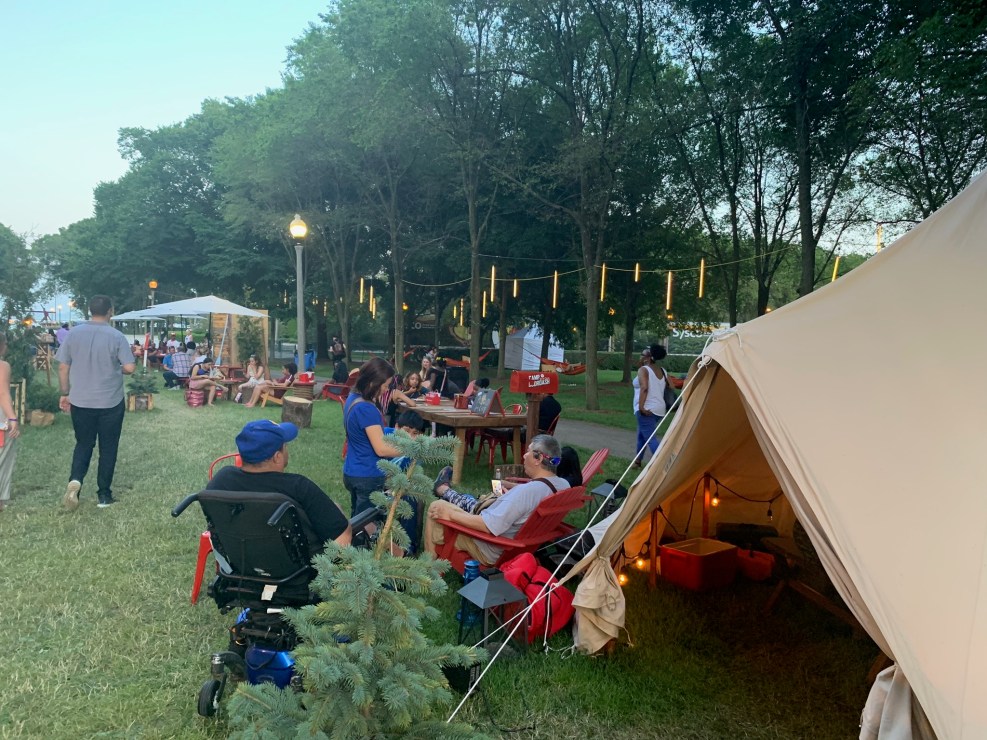 Ana Ramos
17 of 35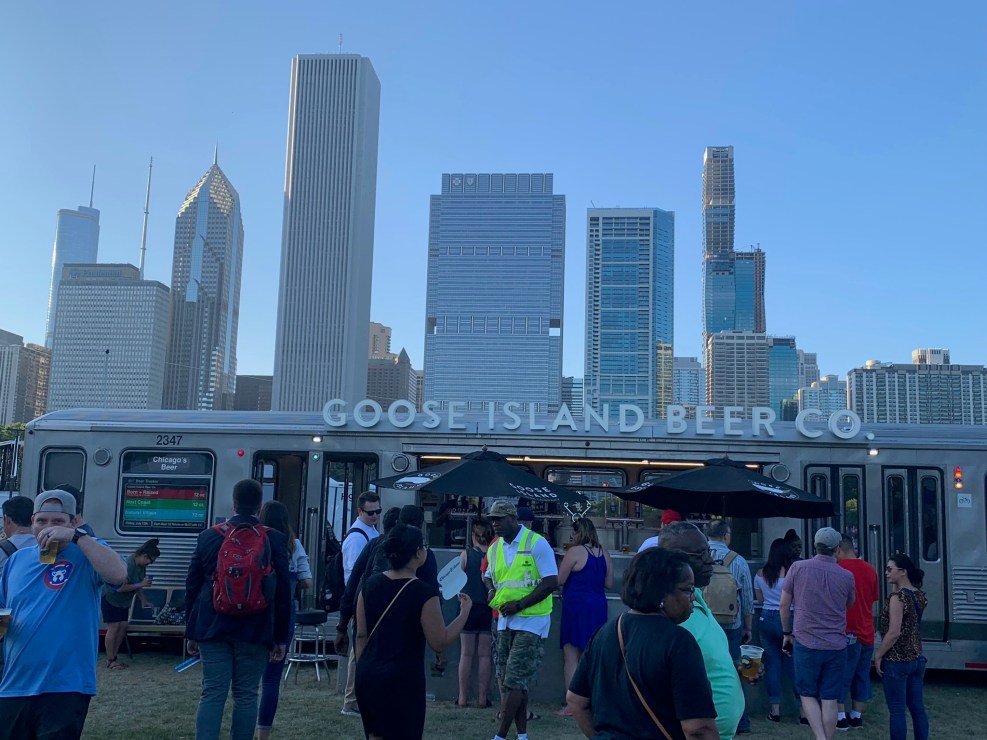 Ana Ramos
19 of 35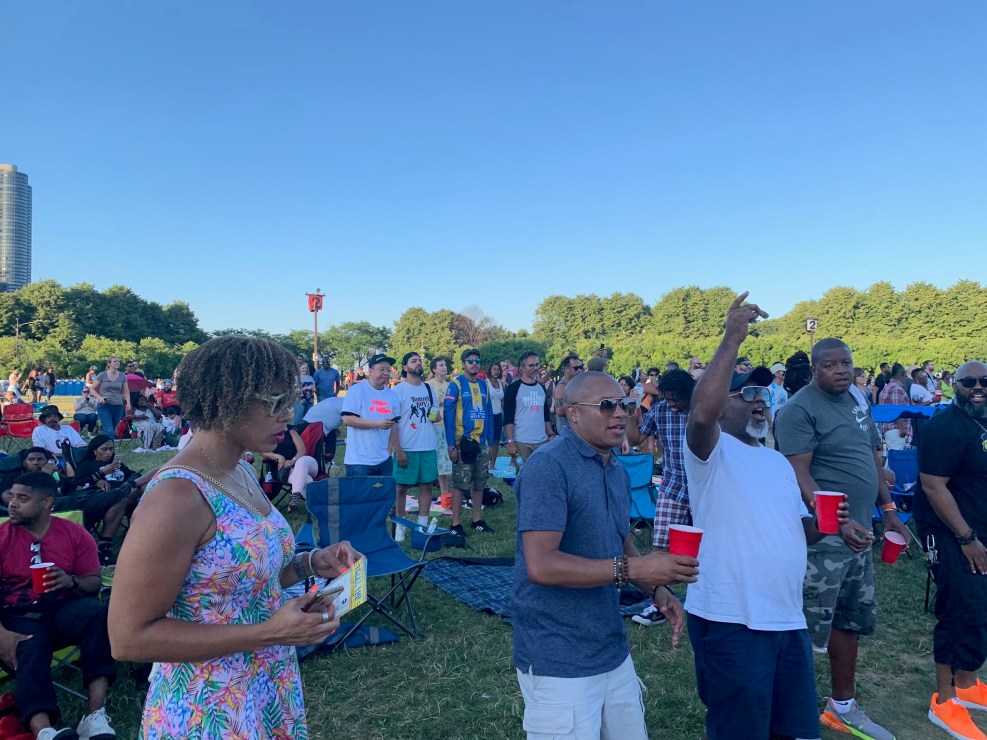 Ana Ramos
21 of 35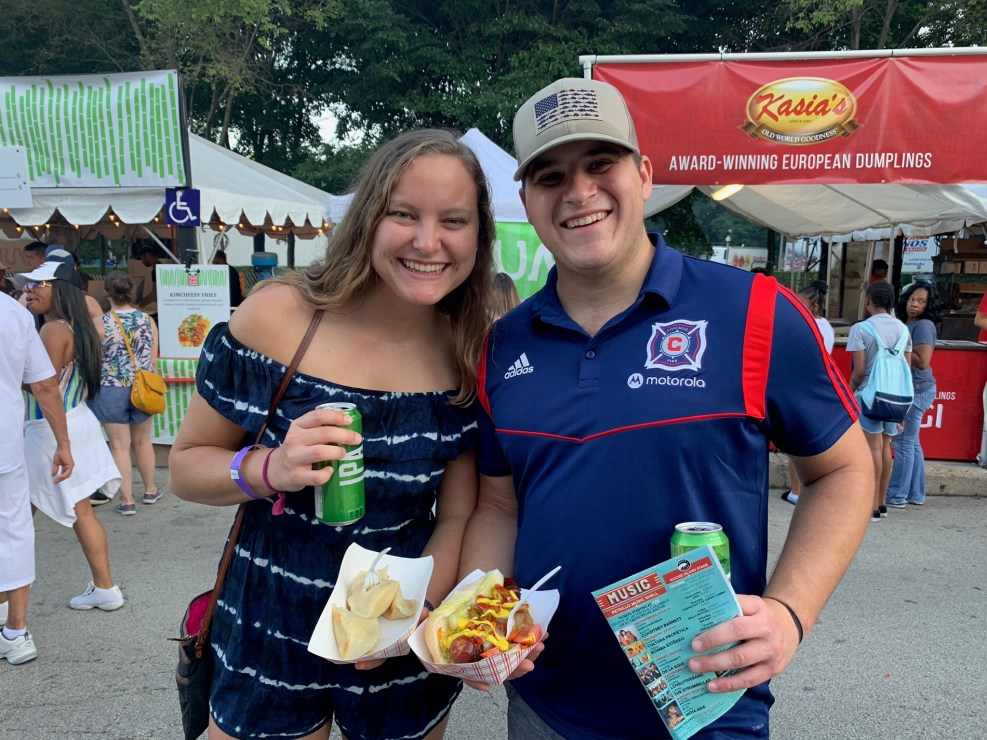 Ana Ramos
23 of 35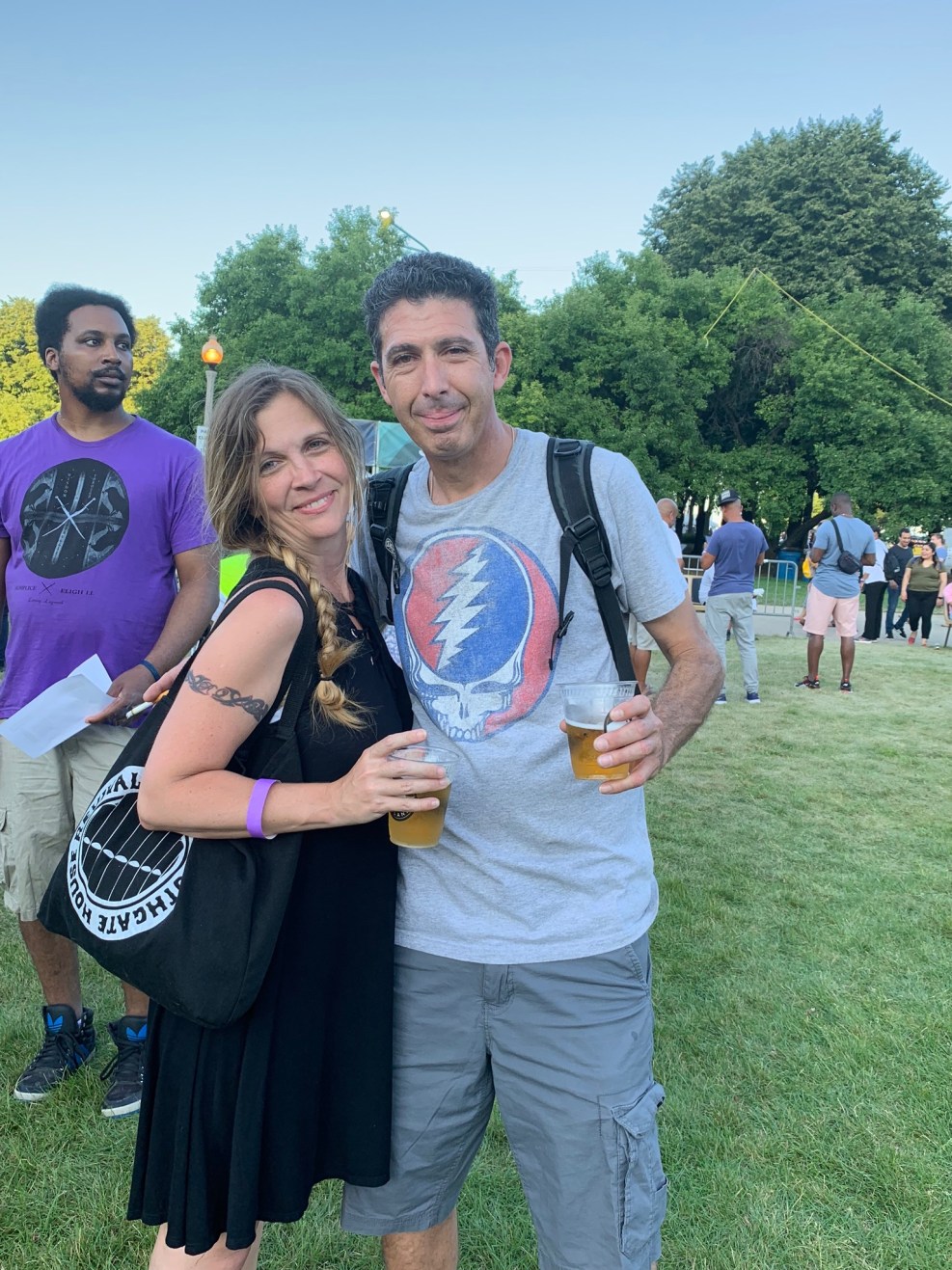 Ana Ramos
25 of 35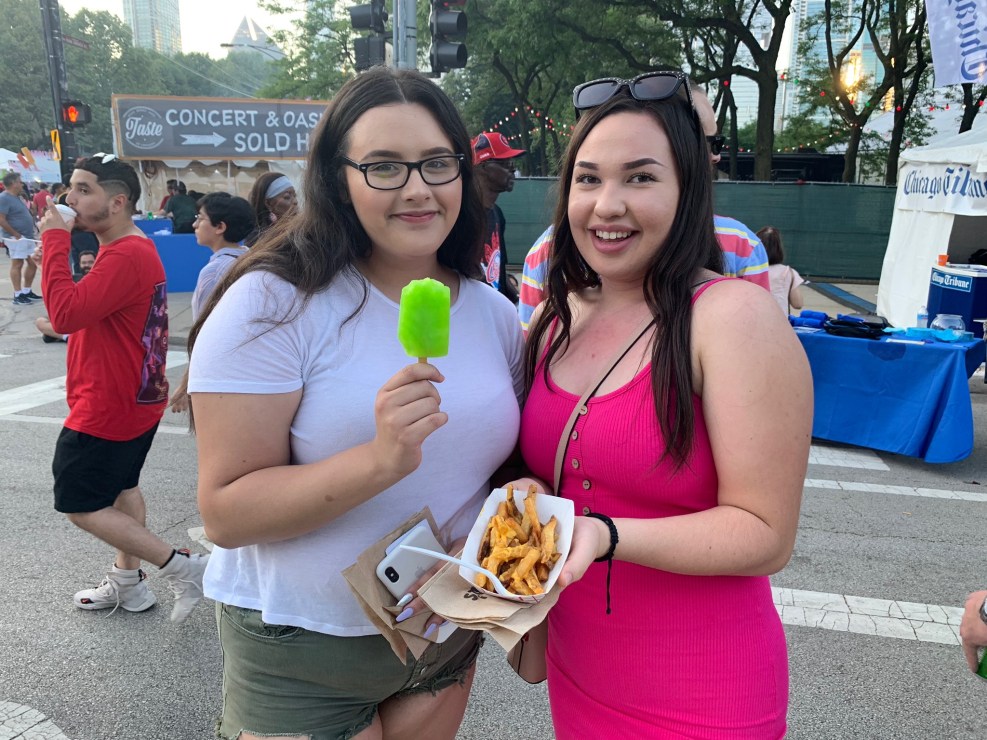 Ana Ramos
27 of 35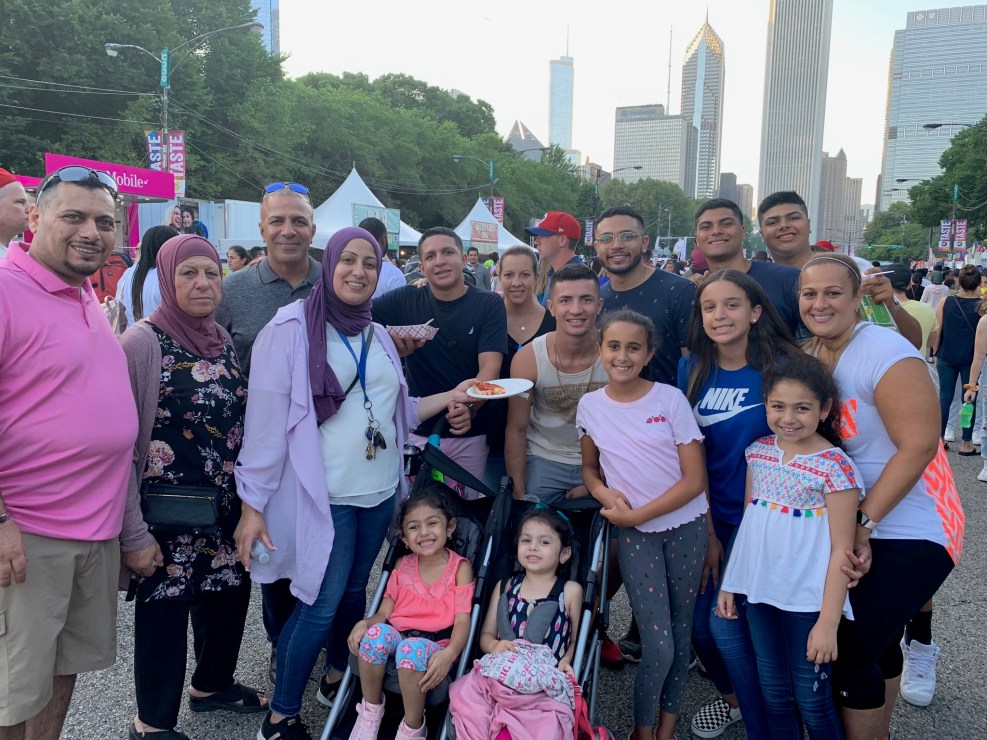 Ana Ramos
29 of 35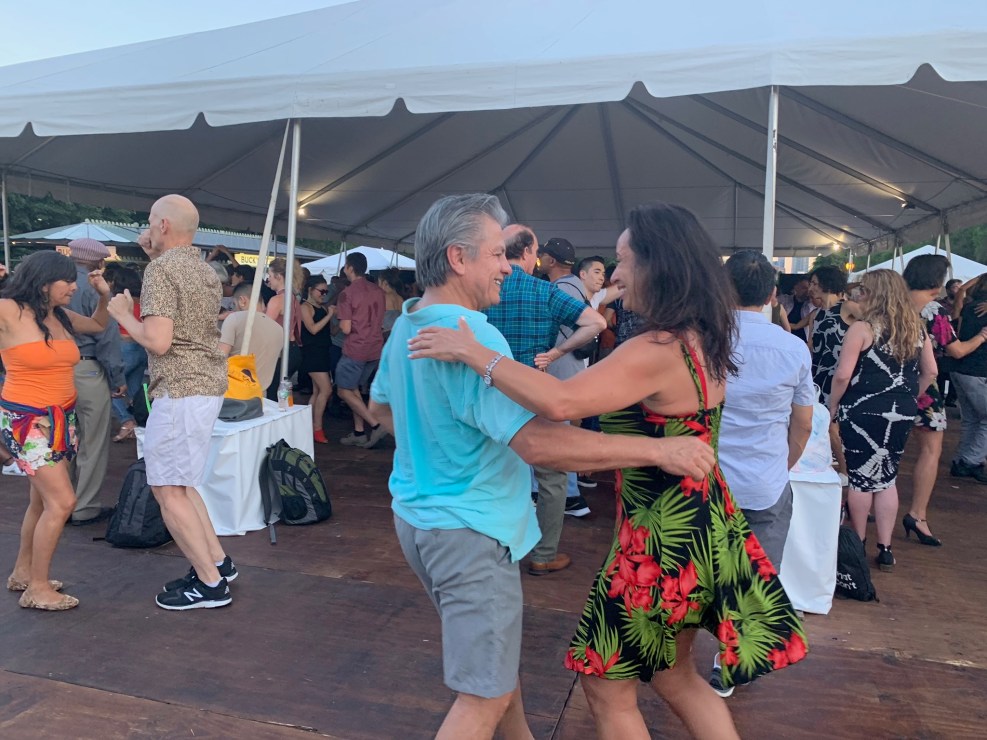 Ana Ramos
31 of 35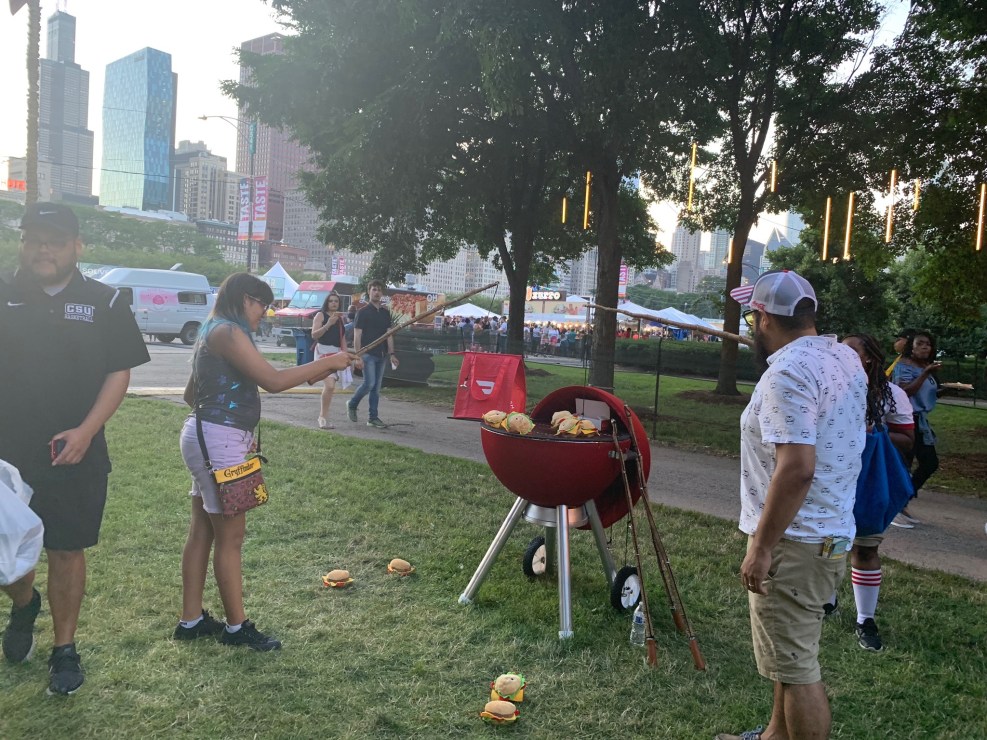 Ana Ramos
33 of 35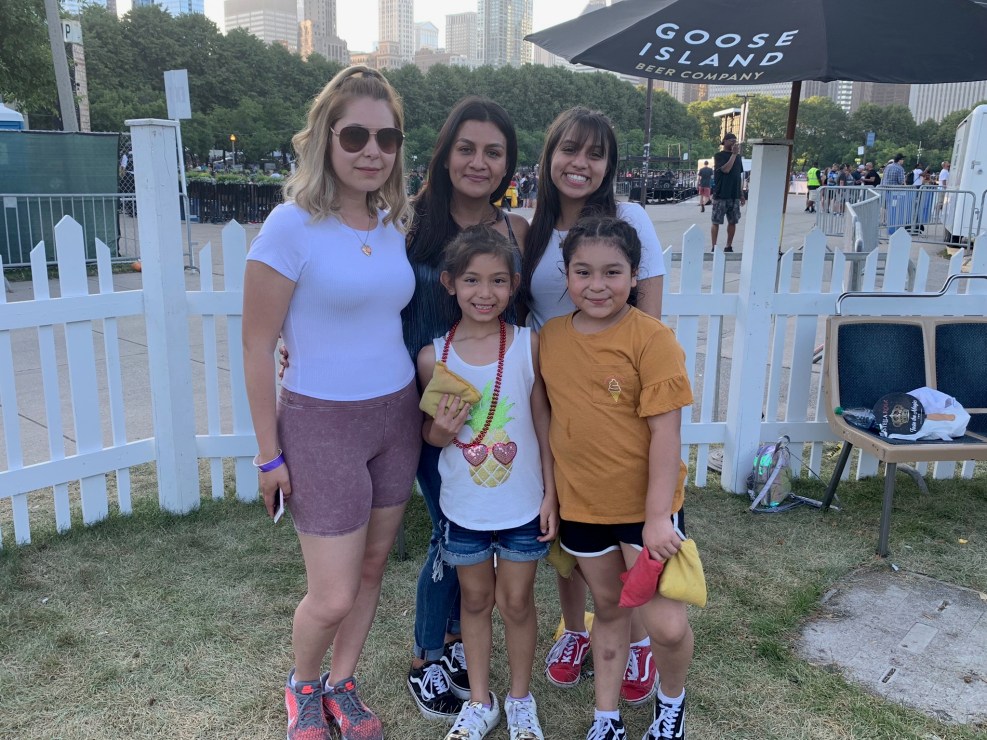 Ana Ramos
35 of 35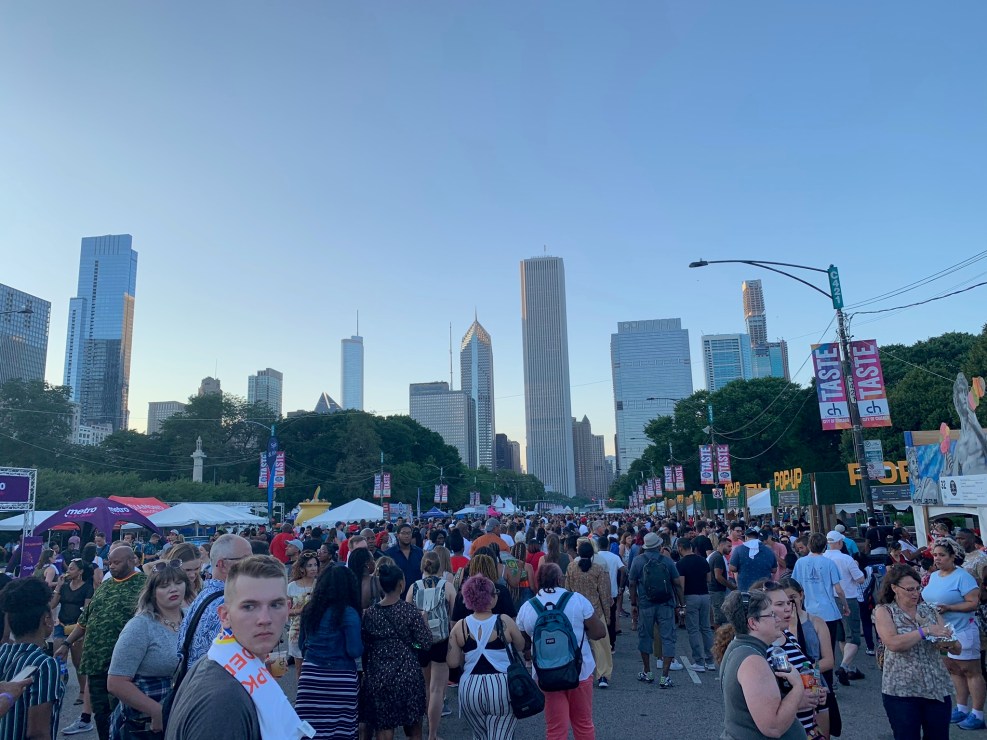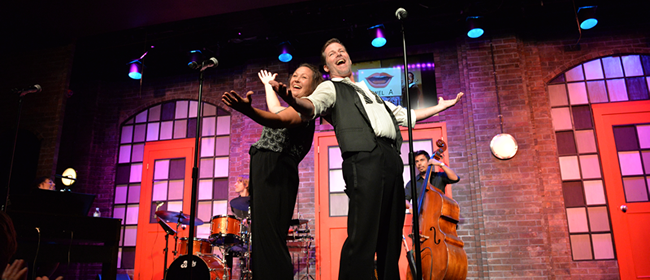 Sources for news and images:
https://wbbm780.radio.com/taste-of-chicago-2019-numbers-statistics
https://www.nbcchicago.com/blogs/worth-the-trip/taste-of-chicago-photos-512735631.html
https://www.choosechicago.com/events-and-shows/food-and-drinks/taste-of-chicago
https://www.chicago.gov/city/en/depts/dca/supp_info/taste_of_chicago20.html
Social media advertising is one of the most important digital marketing channels for most businesses. In order to boost your return on investment, here are 10 tips on how to create high-converting social media ads.
Write Compelling Headlines
The purpose of a headline is to draw the readers' attention. Of course, this also applies when it comes to social media (SM) advertising and there are different ways for how you can write compelling ad headlines. One is by offering value. Others are by trying to evoke emotions or asking a question.
You want to make clear that there's a reward for every person that is willing to spend the time to read your ad copy and click through to your site.
Also with headlines in general, you should try to be as specific as you can about your offer and, if it makes sense, include one or more numbers, since they are great to catch the users' eyes.
Here is a great example:
This is a rather bad one:
Free Social Media Audit for Your Business
Address Your Target Audience
Within your ad copy, make sure to address your target audience directly, which requires you to know who you are writing to in advance (more on audience targeting see tip #6).
For example, if you want to get dog owners to visit your eCommerce store and buy some of your premium dog food, you could address them with:
"Dear Dog Lovers,"
"To all passionate dog owners,"
"Are you concerned about the health of your furry friend?"
Focus On Benefits Instead Of Features
Truth is, people don't care about your product and its features – at least not to the same extent as you do. What they do care about are the benefits that these features provide. How can your product or service improve the users' lives? If you are not sure or don't know how to express these benefits, now is the time to put them on paper.
Did you get stuck focusing on benefits instead of features within your ad copy? Check out this helpful list with "101 Examples of Features Versus Benefits" to gain some momentum.
Include A Clear CTA
If there is one element that is most important for creating high-converting social media ads, then it's CTAs (Call-to-Actions). Every single one of your ads has to include a clear CTA, which basically tells users what it is that you want them to do next.
I know that especially in the beginning it might feel strange to tell someone "click here now and order premium dog food at 50% off", however, when advertising on SM, you have to provide clear instructions for your audience.
A CTA also requires you to know what the objective of your ad campaign is. Do you want users to sign-up for your email newsletter? Do you want them to download a free eBook? Or do you want to make more eCommerce sales?
Here are more CTA examples that you could use:
Learn More
Sign Up Now
Click Here to Claim Your Coupon
Start Free Trial
Make an Appointment
Free Social Media Audit for Your Business
Try Emojis
On the one hand, emojis can increase conversion rates. On the other hand, they might also make your ads look unprofessional. It really depends on your industry or niche and who you are marketing to.
Use Real Images With Real People
Images are likely the first element that a user sees when stumbling upon an ad. And everyone can tell the difference between a real photo showing a real person that works at your company or is one of your customers and a fake stock image.
Vwo.com, which provides a platform for businesses to perform A/B tests, has conducted a case study and found out that stock images "look fake and reduce trust on your website". It only makes sense that the same applies in advertising.
Become an Expert In Audience Targeting
People that don't like to fish won't spend money on fishing rods. Most men are not going to buy high heels. And young adults usually have no demand for rollators. That's why you have to put enough effort into defining a target audience for each of your marketing campaigns.
Facebook and Instagram, for example, allow you to choose one or more target locations (cities, countries or regions), your desired age and gender, specific languages that your target audience speaks, and most importantly interests and behaviors. An example for the latter would be "longline fishing" or "kayak fishing" in case you want to sell fishing rods.
It's also possible to exclude certain people to narrow down an audience. What's more, you can set a connection type, which lets you target users that have already liked your fan Page or people who already use your mobile app etc.
As a rule of thumb, the more accurately you describe your target audience, the higher your conversion rate will be. The downside is that if you get too specific, your audience might get too small and click prices increase.
Implement Retargeting With Custom Audiences
Another very powerful feature that Facebook and Instagram advertising provides are custom audiences. Custom audiences are an advanced tool that require you to set up a Facebook Pixel on your website.
After a user has clicked on one of your ads an lands on your site, every subsequent action will be tracked by the pixel.
eBizUniverse Uses The Facebook Pixel – Screenshot taken from ebizuniverse.com
For example:
Let's say that you run a promotion campaign for your eCommerce store. A users clicks on an ad and gets directed to one of your product pages. He then adds a product to the cart, but abandons the checkout process for whatever reason. With the help of Facebook's pixel, you can add this users to a custom audience, which also includes every other user that has abandoned the checkout process in your store. Then you could create a specific ad (maybe include a coupon) for this audience only.
The advantage here is that you already know that every user that is part of the audience is highly interested in your products. As a result, conversion rates are often much higher than what you can achieve with "regular" ads.
A/B Test 24/7 + Analyze Results
With SM advertising, you have to test everything that you do all the time. Test different ad images, different headlines and different ad copy. In addition to that, you should test a number of different CTAs and landing pages.
You can also test if your ads perform better on different days of the week vs. the weekend and at different times of the day. The possibilities are endless. The only thing that's important is that you don't lose track of what you are actually testing and not make false conclusions, which could cost you a lot of money.
What's more, all major social media platforms provide you with insights reports with information about how well your ads perform. Use these reports to learn more about your ideal customer.
The screenshot below shows how one of our Facebook ads performed for different age groups (left column).
Make Use Of Hashtags On Instagram
Instagram and to some extent Pinterest are the only networks where using hashtags is really important and makes sense.
Instagram relies heavily on hashtags and they are a great tool to connect with niche audiences. One of the reasons for this is that since the beginning of this year, Instagram allows users to follow specific hashtags. Stories and posts that use these hashtags will automatically be featured in the users' new sfeed.
Above that, the easiest way for users to find content that interests them is by using Instagram's search function, which again works with hashtags.
With Pinterest, hashtags can also be used by searches to find the type of content that they like. The platform recommends to use no more than 20 descriptive hashtags per Pin and suggests a mix of evergreen and time-sensitive ones.
Need our experts to take a look at your Online Marketing? Call us at (800) 379-2829 or contact us.
 "Facebook was not originally created to be a company. It was built to accomplish a social mission – to make the world more open and connected." – Mark Zuckerberg
When something is made into a movie, we know that something is very popular. Otherwise, movie producers wouldn't waste their time on such a thing. So when the trailer of the movie, The Social Network was released, people were not much surprised. For not only is Facebook that popular, it has become part of their staple food, so to speak. The majority of us use Facebook and it has become part of our lives.
History
If you haven't seen the movie yet, here's a brief history:
Originally called thefacebook, Facebook was founded by former Harvard student Mark Zuckerberg (while still at Harvard) who created the company as one of his hobby projects with some financial help from Eduardo Saverin. Within months, Facebook and its core idea spread across the dorm rooms of Harvard where it was very well received. Soon enough, it was extended to Stanford and Yale where, like Harvard, it was widely endorsed.
Before he knew it, Mark Zuckerberg was joined by two other fellow Harvard classmates – Dustin Moskovitz and Chris Hughes – to help him grow the site to the next level. Only months later when it was officially a national student network phenomenon, Zuckerberg and Moskovitz dropped out of Harvard to pursue their dreams and run Facebook full time. In August 2005, thefacebook was officially called Facebook and the domain Facebook.com was purchased for a reported $200,000.
The Rise of Facebook
Zuckerberg seemed to be going nowhere but up, but in 2006 the business mogul faced his first big hurdle. The creators of Harvard Connection claimed that Zuckerberg stole their idea, and insisted the software developer needed to pay for their business losses. Zuckerberg maintained that the ideas were based on two very different types of social networks but, after lawyers searched Zuckerberg's records, incriminating Instant Messages revealed that Zuckerberg may have intentionally stolen the intellectual property of Harvard Connection and offered Facebook users' private information to his friends.
Zuckerberg later apologized for the incriminating messages, saying he regretted them. "If you're going to go on to build a service that is influential and that a lot of people rely on, then you need to be mature, right?" he said in an interview with The New Yorker. "I think I've grown and learned a lot."
Although an initial settlement of $65 million was reached between the two parties, the legal dispute over the matter continued well into 2011, after Narendra and the Winklevosses claimed they were misled in regards to the value of their stock.
Zuckerberg faced yet another personal challenge when the 2009 book The Accidental Billionaires, by writer Ben Mezrich, hit stores. Mezrich was heavily criticized for his re-telling of Zuckerberg's story, which used invented scenes, re-imagined dialogue and fictional characters. Regardless of how true-to-life the story was, Mezrich managed to sell the rights of the tale to screenwriter Aaron Sorkin, and the critically acclaimed film The Social Network received eight Academy Award nominations.
Zuckerberg objected strongly to the film's narrative, and later told a reporter at The New Yorker that many of the details in the film were inaccurate. For example, Zuckerberg has been dating longtime girlfriend Priscilla Chan, a Chinese-American medical student he met at Harvard, since 2003. He also said he never had interest in joining any of the final clubs. "It's interesting what stuff they focused on getting right; like, every single shirt and fleece that I had in that movie is actually a shirt or fleece that I own," Zuckerberg told a reporter at a start-up conference in 2010. "So there's all this stuff that they got wrong and a bunch of random details that they got right."
Yet Zuckerberg and Facebook continued to succeed, in spite of the criticism. Time magazine named him Person of the Year in 2010, and Vanity Fair placed him at the top of their New Establishment list. Forbes also ranked Zuckerberg at No. 35—beating out Apple CEO Steve Jobs—on its "400" list, estimating his net worth to be $6.9 billion.
So the movie was not entirely correct. Perhaps, that is understandable as movie directors tend to spice up the plot. But there is no doubt, Facebook has become the greatest social network on Earth.
So, according to that infographic made just a couple of years ago, the average Facebook user is 38 years old. We would have thought that it would be teenagers that will be the bulk of users, but no. The Facebook appeal has been great for adults. Why is that so?
Here's a study made by the Pew Research Center proving that Facebook indeed is the platform of choice of adults:
"Some 73% of online adults now use a social networking site of some kind. Facebook is the dominant social networking platform in the number of users, but a striking number of users are now diversifying onto other platforms. Some 42% of online adults now use multiple social networking sites. In addition, Instagram users are nearly as likely as Facebook users to check in to the site on a daily basis." These are among the key findings on social networking site usage and adoption from a new survey from the Pew Research Center's Internet Project.
Despite recent growth by services such as Pinterest and Instagram, Facebook remains the dominant social networking platform
As in previous Pew Research surveys of social networking usage, Facebook remains the dominant player in the social networking space. Some 71% of online adults are now Facebook users, a slight increase from the 67% of online adults who used Facebook as of late 2012.
A report by CBS also shows that parents are enjoying Facebook as much as their children. And it seems, when parents started connecting with their children, the latter are no longer are as happy as their parents. You guess why.
But the question still remains. What is the reason why Facebook appeals to adults? We actually have five reasons for that.
It Can Boost Self-Esteem.
A study by Mary Ann Liebert, Inc., published in Cyberpsychology Behavior and Social Networking found that viewing and editing your Facebook profile could boost your self-esteem. This research is based on Objective Self-Awareness theory, as reported by Adoree Durayappah, in a Psychology Today article. The theory suggests that people the view the self as both a subject and an object, and that Facebook can be a tool to promote greater self-awareness.
Jeffrey Hancock at Cornell University has published research in the Cyberpsychology Behavior and Social Networking journal which concludes Facebook can have a positive influence on the self-esteem of college students because Facebook by and large, shows a very positive version of ourselves.
Increase in Productivity
While many may argue that social media networks only distract employees, research shows the opposite may be true.
Research from David Mielach found that a 10-minute Facebook break makes employees happier, healthier and more productive.
The study examined workers in three groups: one that was allowed no breaks, one that was allowed to do anything but use the Internet and one that was allowed 10 minutes to use the Internet and Facebook. The Facebook group was found to be 16 percent more productive than the group that was not allowed to use the Internet and nearly 40 percent more productive than the group that was allowed no breaks.
"Short and unobtrusive breaks, such as a quick surf on the Internet, enables the mind to rest itself, leading to a higher net total concentration for a day's work, and as a result, increased productivity," said Brent Coker of the department of management and marketing at the University of Melbourne in Australia.
Imagine that, Facebook helps with productivity. Well, it does seem possible, as a happy worker is a busy worker.
Facebook Relieves Stress
I have a love-hate relationship with the Facebook platform.  I know that I need to be on it because I have spent years building a brand with a small, but study group of followers, yet I know it really hasn't added much to my life in the way of real new friendships or business opportunities.
So, the question remains, if it doesn't get me new friends or business, why do I spend so much time on the site? Working on a tight deadline today, I was feeling the stress. I needed some relief, but instead of getting up and taking a walk, I logged onto the Facebook site. In an instant, I was into the lives of other people which helped calm my nerves.
I didn't have a second to spare, yet I still logged onto Facebook. Why would I do that? Because we all need some relief from our stressful lives and with the Internet sites within a click away, we are able to stay in our seat and still venture out of our "stress-zone", where we can look at pictures of people we like seeing, including ourselves, and read inspirational messages from those that send them our way every day.
There can be no doubt that this is true since Facebook has become our number one pastime. For some, as we've mentioned before, it has become staple food. Our day will not be complete without Facebook. Take out Facebook from our lives and we might show withdrawal symptoms.
30 minutes is of course an exaggeration. But make it 4 days, who knows?
Businesses Gain
There have been some great posts on the Econsultancy blog discussing the changing state of Facebook and the reach of organic and promoted content, as well as the options available.  Edwyn Raine recently wrote 'the combination of a variety of advert formats and a highly affordable media network make it gold dust to reach new customers.'
Essentially it's a good way to educate potential customers as to your offering.
Pricing is a particular bonus of Facebook advertising as Facebook's model is to promote good content that customers are interested in. That means, the better your ads perform, the higher click-through rate, and the lower the CPC.
Add to this increasing costs in the uber -competitive AdWords and Facebook is tempting lots of people in to play. First quarter results saw Facebook's profits at $642m. As you can see from the chart below, ads are Facebook.
Facebook has shown us the money. What is great about advertising on Facebook is that you can choose your own demographic. Because a lot of user's personal information is on Facebook, including location, requesting for a specific kind of audience is easy. That's why Facebook is king among all other social networks.
And the number one reason why Facebook appeals to adults is…drum roll please…
Improves Love Life
Facebook is also in the business of matchmaking.
Research shows that nearly 60 percent of singles will friend someone new on Facebook after meeting them in person. If they like what they see, 25 percent are likely to contact their new love interest via Facebook.
Once the courting is over, nearly 40 percent of those social networking adults will update their relationship status on Facebook, with just 24 percent telling their friends first.
Facebook use between couples will continue through the dating process, the research shows. Throughout the day, 79 percent of couples said they send partners Facebook messages or chat on the social network. In addition, more than 60 percent would post romantic messages on their significant others' Facebook wall.
Yes, that last reason has enough appeal for adults to log in on Facebook. Happy hunting!
With well over 1 billion users, no matter what your market niche is, you're bound to find targeted customers on Facebook. Luckily, Facebook offers relatively low costs advertising solutions with easy-to-create ad campaigns that you can use to reach millions potential customers.
Using Facebook Ads you can promote your pages, your posts, websites, opt-ins or just about anything else you can thinks of. Facebook calls this your campaign type and you can have as many active campaigns as you want.  The ads will display either in the news feed itself or inside the right-hand sidebar. This placement is also your choice and depending on what type of ad you are displaying.
The budget for your ad is easy to control and can be adjusted anytime. Your ad can run for a set length of time or until your daily maximum is reached. You can pay based on impressions or clicks and success can be measured on a analytics dashboard. Using Facebook ads can lead to more traffic and higher conversion for your products and offers.
A simple outline of the steps are as follows:
Choose your campaign type (purpose of your ad)
Choose where your ad will display (in the news feed or on the right sidebar)
Set up a budget with a daily or lifetime limit
Use either the Facebook ad creator or the power editor to create your ad
Select your target customer base
Watch your statistics on Facebook's ad center dashboard
Test and improve your ads for even higher success rates
One of the most unique features of using Facebook ads is the amount of targeting you can do for desired customers. You decide who sees your ads based on demographics and even hobbies. This helps you attract only those people who are likely to be interested in what you're offering, saving you time and advertising dollars. Modifying your targets will change the amount you have to pay for the ad so this is another way you can control your costs as well.
As with any professional marketing campaign you will want to test your ads in order to increase your traffic and opt-in rates over time. Facebook ads are a great way to boost your business without spending a ton of money from your marketing budget.
Recently Facebook launched its "Custom Audiences" ads to help Facebook advertising gain a whole new level for drumming up business and brand interest for a company. Facebook in years past has allowed advertisers to target their Facebook advertising towards certain demographics such as age, gender, relationship status, Likes and location found through the user's Facebook account, but now the social media giant has taken the concept of Facebook marketing and personalized it even more.
What are Facebook Advertising Custom Audiences Ads?
Custom Audiences ads take the traditional forms of Facebook marketing (age, gender, relationship status, Likes and location) and add even more dimensions to it for businesses to create custom targeted ads for Facebook users. The new advertising option gives businesses the chance to filter through the hundreds of millions of Facebook users more thoroughly with email, Facebook user IDs, phone numbers and any users who have had previous contact with the business through Facebook in some way.
How Do Custom Audiences Ads Work?
To use Custom Audience ads the advertiser needs to upload a .txt or .csv file that is filled with the necessary data for advertising such as emails, phone numbers or Facebook user IDs of those on Facebook the advertiser wishes to specifically advertise to. Once that is done the information is then encrypted with Power Editor and sent to Facebook where the information is the matched with information the social media site already has in their database. From there an advertiser is then able to use the recently uploaded information with other advertising filters such as age and gender to create customized audience ads for specific Facebook users or demographic groups of people on Facebook.
What Does this New Form of Facebook Advertising Mean for Businesses?
This opens up the possibility of Facebook advertising getting precisely targeted results so businesses can advertise to the users who would find the most favor and benefit the most from the ads they see. With more highly targeted Facebook marketing ads, businesses are able to get better results from those ads, creating a higher success rate for the businesses advertising budget and it's overall profitability.
Are Custom Audiences Ads the Future of Facebook Advertising?
From the information supplied by Facebook, Custom Audiences ads are set to be the newest and most effective form of marketing or advertising businesses can chose on the social media site. With roughly 955 million users on Facebook at any given time, this newer form of Facebook advertising will help fine tune the targeting process for ads and give businesses the chance to make the Facebook ads as successful as possible.