Google's recent major Quality Core update rolled out on 4th May and caused more stir in the search results as compared to its last two updates.
As a result, some sites were rewarded for their overall quality while some faced issues such as losses for plagiarized content, pages with too much downtime, and overall lack of E.A.T. (Expertise, Authoritativeness, Trustworthiness) Signals.
Most SEOs were rather surprised as they weren't expecting an update amid the COVID-19 pandemic. On the other hand, sites that were actually invested in improving their overall E.A.T. Signals were thrilled to be rewarded with higher rankings and more traffic.
Not surprisingly, we didn't notice any major fluctuations with our client website rankings. In fact, there were quite a few websites with improvement in rankings and traffic after this update rolled out.
If you'd like to dig into knowing about the winners and losers, refer to this cool Google doc. Yet again, it all comes down to Quality. On that note, here are a few tips and tricks to boost your sites' quality keeping in mind Google's next core update that should roll out in about 3 months, if Google follows its regular timeline.
Boost E.A.T. Signals for Your Site Visitors & Google's Algorithm
Things that will help boost your E.A.T. Signals!
Update your 'About Us' page – Rewrite your 'About Us' page while keeping in mind what your customers want. Highlight about your business, your experience and what makes you stand apart from the competitors. Mention if you are a family-owned business. If you hold any awards or recognition's, make them a part of this page. Lastly, add high-quality, fresh images.
Improve your website's downtime – Work on your website's page load speed, specifically your mobile page load speed. See to it that all the videos and images on your website load fast.
Run your site through Google's PageSpeed Insights tool. The first few pages on your site with major content should ideally open within 3-5 seconds. Speed Index should be less than 9 seconds with ads and 7 seconds without ads. Consider limiting the number of ads or eliminating them altogether if they are the reason behind your page load time.
Add 'Terms of Service' and 'Privacy Policy' pages – These pages give a good impression about your site's overall authority profile with Google. For more on what these pages should include, you can refer to Google's quality rater guidelines.
Include sources of reference for all medical/scientific claims – If your website contains any medical, statistical or factual claims, ensure to link them with relevant data sources. If your users and Google get to see proof of the claims that you have made on your website, it creates a huge signal of trust.
Build up your footer – Typical business information, such as contact details, are often found on the bottom of your site. So be sure it's there with a current copyright date. As per Google, the address in the footer is recommended and, again, acts as a sign of trust. To show your expertise, you can also add your awards and accolades here.
Also, if you have been featured on any popular media platforms, always put that in! And add it to your 'About Us' page as well.
Include a clear ad disclosure – Give a clear ad disclosure if you are running a lot of ads on your website. A sentence or two, such as "This post may contain affiliate links", should be enough with a link to your disclosure/privacy policy. You also want to remember to rel="sponsored" your affiliate links as best practice.
Leverage article markup – Using article structured data markup that includes the "dateModified" attribute is highly recommended. Google knows that your content has been recently updated through article schema. Add a small note with the date the content was updated. This will cover both site users as well as Google's A.I.
Make sure to link to your author's page within your article markup so as to enable Google to tie together the content with the expert who wrote it.
Fix site errors – If your site has any technical issues that are holding it back, make sure to remove them. These issues may include broken links, duplicate meta descriptions, chain redirects, broken images, etc.
Have a visible call to action – Your call to action should be the first thing that you want your site visitor to do. It should be visible as they land each of your pages. It should be short and precise. If you want them to give you a call then say it! – Call Now!
Be easy to navigate – Looking at your site from the user's perspective on both mobile and desktop is vital. Perform a 'user experience' (UX) audit, which can pay huge dividends, considering how heavily focused Google is on their version of 'user experience'.
Remove and rewrite thin content – In this case, you should combine a handful of thin pages and create a solid resource of a particular topic. After that, you should redirect all those URLs to that single page. You can hear it in the recent Google hangout video.
Verify duplicate content – Check if the content on your website hasn't been used elsewhere. With third party tools like CopyScape, you can quickly find and resolve duplicate content issues.
Refer to Google's Quality Questionnaire – Google's August 2019 blog post outlines a big list of questions that you can ask yourself and find out the areas of weakness on your site.
Get high-quality user-generated content – Creating user-generated content is important  to encourage reviews for the products that you are selling. Have a Q&A feedback section for big resource articles or prompt positive user comments on your top pages. Not all sites can pull this off, but if you can, nothing like it for your page's authority.
Read Google's quality guidelines – Take the time out to go through Google's Quality Guidelines. This all-in-one document is sure to refine your results.
After you are done with all the above tricks, make sure to have a read through what Google's John Mueller said in his recent Google Webmaster Hangout on ways to recover from the most recent update.
Again, if you're affected by the latest update, we can help. Just give us a call and our search experts will be able to assist you right away.
Google recently announced a new initiative known as "Web Vitals". This initiative has been created to help websites know and improve their important user experience metrics. If this comes off as fairly new to you, we suggest you to first read that update.
With just a few weeks of sharing the news, the search engine giant released yet another information-packed announcement explaining users about how they would be incorporating these user experience metrics into the upcoming algorithm update, planned to be out in 2021, and their factor on the page level.
Read how Google plans to calculate these user experience metrics factors in the future:
"We're combining the signals derived from Core Web Vitals with our existing Search signals for page experience, including mobile-friendliness, safe-browsing, HTTPS-security, and intrusive interstitial guidelines, to provide a holistic picture of page experience. Because we continue to work on identifying and measuring aspects of page experience, we plan to incorporate more page experience signals on a yearly basis to both further align with evolving user expectations and increase the aspects of user experience that we can measure."
Google also has its focus on making sure websites do not have features that annoy users. Here is an example of how certain referenced buttons shift and lead to accidental clicks:
AMP will no longer be a 'Top Stories' requirement
Google also revealed that user experience will become such an essential factor that the 'Top Stories' carousel will not be limited to just AMP Pages. Rather, there will be more attention on pages with great experience metrics as explained in the Web Vitals Initiative:
"As part of this update, we'll also incorporate the page experience metrics into our ranking criteria for the Top Stories feature in Search on mobile, and remove the AMP requirement from Top Stories eligibility. Google continues to support AMP and will continue to link to AMP pages when available. We've also updated our developer tools to help site owners optimize their page experience."
Actionable strategy
Several studies have proved that better user experience can boost your conversions as well as overall rankings. So get ready to welcome the new update that will revolutionize ranking factors for websites.
As always, if you are looking to revamp your website as per the latest and upcoming Google guidelines, you can get in touch with us for assistance.
See How You Can Improve Your User Experience! 
The pandemic has led to some major shifts in consumer needs and the way one conducts business, and Google is trying to do its best to accommodate these changes.
In an effort to make it as easy for businesses as possible to adjust to the shifting needs, Google has launched several new GMB features and attributes.
What are these new features & attributes?
Here's a list of some of the latest GMB features and attributes that have been introduced by Google during the COVID-19 situation:
Online Classes
Online Appointments
Online Estimates
Online Service Bookings
Temporarily Closed
Secondary Hours
COVID-19 Posts
Curbside Pickup
No Contact Delivery
Dine-In
Support Links
What you should do next
It is recommended that you immediately login and check your Google My Business listing to see whether all of these new features and attributes are available for your industry.
If you need any assistance with this, do get in touch.
Do You Have Questions About Google My Business? Ask Us!
In an effort to expand its e-commerce capabilities, Facebook rolled out Facebook Shops to enable businesses to set shop on Facebook. Going a step further, this summer, they're planning on introducing Instagram Shop for businesses in the US. This move is being introduced as "a new way to discover and buy products you love in Instagram Explore."
Both, Facebook Shops and Instagram Shop services are meant to enable businesses of all sizes to set up online stores through their Facebook and Instagram accounts.
The Idea Behind This Move
As per Facebook's announcement, Facebook Shops is designed to make it easy for sellers to set up a single online store that can be accessed by users on Facebook as well as Instagram. Businesses can choose the products they want to feature and can also customize the look of their online store with a cover image and accent colors.
In their own words,
"People can find Facebook Shops on a business' Facebook Page or Instagram profile, or discover them through stories or ads. From there, you can browse the full collection, save products you're interested in and place an order — either on the business' website or without leaving the app if the business has enabled checkout in the US."
If and when the customers wish to connect with the businesses to ask questions, get support, track orders, etc., they can do so through WhatsApp, Messenger, or Instagram Direct messages. This service is designed to be a mobile-first experience, for both sellers and buyers, and is free to use.
Final Takeaway
During these times, when a strong digital presence is considered a means of survival for almost all businesses, this service is certainly a new avenue worth exploring. If you are into e-commerce and your business has a Facebook page or an Instagram account, then you should definitely try setting up your store on these platforms!
Need help in setting up your store? Get in touch with us for assistance.
Are you getting the best return out of your digital marketing?
Need an extra pair of eyes to review your online game plan? Let our experts take a look at your current state and do a comprehensive digital marketing analysis at no cost to you. Please call us at (800) 379-2829 or contact us today and we will get to work right away.
Yes, there are uncalled times. As the global economy reels from the impact of COVID-19, many SMB's are forced to ask tough questions and make tough decisions concerning the future of their business.
Yes, businesses are going to struggle for a while amid the COVID-19 crisis. But the reality is – businesses can thrive in downtimes. And many of the successful ones will choose to invest in online marketing.
From our experience of two major crashes (the 2000 dotcom crash and the 2008 real estate crash), we can tell you that the best time to double down is when others are not.
As Warren Buffet once famously quoted – "Be fearful when others are greedy, and greedy when others are fearful"
With more people working from home, consumers are relying on the Internet more than ever. In fact, even during a quarantine, people rely on Google search to look for services and products. This means businesses will still require digital marketing to keep up with the demand.
All we can say is – Now is the time for social distancing, not forgetting about digital marketing.
In fact, during this outbreak, companies like Google and Facebook are offering millions in Ad Credits to keep businesses afloat. Google has offered USD 340M in ad credits (a part of a larger USD 800M+ commitment). On the other hand, Facebook has promised USD 100M in cash grants and ad credits for up to 30,000 eligible small businesses. You should try and see if you qualify for this and can utilize these great offers. Not just big companies but even small businesses are offering great deals and offers to help their clients tide over this crisis. Think of potential ideas/offers for your clients. Also, renegotiate with all your vendors to see how they can help you in these troubled times.
Eventually, COVID-19 will end and things will normalize. The US may have a few weeks left to ride out before the Coronavirus is no longer a threat. Once life returns to normal, the need for law firms, doctors, home services, and other businesses will fully resume. Others like restaurants will have to adapt to more online orders via website or food delivery apps.
The demand for essential goods and food has also skyrocketed and businesses like Walmart, Instacart, Amazon, Dominos, and others are hiring like crazy (more than 300K people) to keep up.
The key here is not to press the panic button now and make a knee-jerk decision that might hurt your business. One such rash decision could be to halt your digital marketing efforts.
We know investing in digital marketing could be intimidating during this time. But, by continuing your marketing efforts now, you are more likely to have an established presence when this uncertainty comes to end. Thus, your return on investment will be bigger by acting now.
Questions about Digital Marketing? Talk To Us.
Businesses of all kinds have taken a toll during the unprecedented COVID-19 situation across the globe. As countries get into lockdown and maintain social distancing to control the spread of the virus, the effects have started to show on Google too! Therefore, a new set of guidelines were introduced for how Google My Business' Support Team would work during these hard times.
Following are the changes announced:
Google has taken steps to ensure the health and safety of its team during COVID-19 by reducing the need of people in their office:
Temporary limitations on Google My Business.
Critical services will be prioritized and could lead to a delay in customer support.
Google is currently focused on providing quality, reliable, and relevant information on Google Search and Maps. The company is dedicated to providing users the ease of access to communicate with businesses to know about vital features such as operating hours, special hours, and more. During such testing times, learn the best practices for affected business and what you can do to keep your customers updated at all times.
The temporary product changes made by Google are:
Business Information edits
High priority will be on reviews for edits critical to health-related businesses. Also, reviews will be prioritized for open & closed states, special hours, temporary closure, business description, and business attributes edits for other verified businesses.
New Listings, Claims, and Verifications
All new listings, claims, and verifications will be manually reviewed by our support team for critical health-related businesses. Due to the priority given to such critical services, there will be a delay in publishing new listings, claims, and verifications on Google Search and Maps for other businesses.
Reviews and Q&A
New reviews, replies, and Q&A will not be available during this time.
Note: You can now mark your business as "temporarily closed" – a new addition to their system that is being used widely all over the world. Google has also stated that moving your status to temporarily closed will not have any negative impact on your listing.
Our Take:
The world is going through testing times right now, and Google has done a great job with their temporary changes as they restrict users from leaving negative reviews due to closure, cancellations, etc.
In fact, businesses can ask customers to leave reviews directly, making it easy to grow their in-house reviews that can later be marked up with Structured Data.
Do You Have Questions About Google My Business? Contact Us!
During these unprecedented times, Google is benevolently offering support to the SMB community nationwide in response to COVID-19. Being a Google Partner, we are happy to inform you that Google is committing over $800 Million in Ads Grant money to help alleviate some of the cost for small and medium-sized businesses (SMBs) to stay in touch with their customers during this challenging time.
The $800+ Million in Google Ads Grants includes:
$340 million in Google Ads credits to ALL small and mid-sized businesses with active accounts since Jan 2019. These credits can be used until the end of 2020.
$250 million in ad grants for the World Health Organization (WHO) & hundreds of government agencies.
$200 million in support for NGOs and financial institutions that are needed to provide access to capital for small businesses.
$15 million in cash grants for Non-Profit Organizations from Google.org
$20 million in Google Cloud credits for academic institutions and researchers
Additional direct financial support for manufacturers of products and services that are critical to the nation during this time.
We're here to help our partners, businesses, and health organizations secure these Google Grants to ensure your operations stay up and running at this time.
Do not miss out on this opportunity!
Reach out to our team to understand how you can avail these Ads credits, or if we can assist your business during this crisis.
Questions about Google? Contact us!
The COVID-19 outbreak has severely impacted the global economy, including small businesses. Considering this, Facebook has promised to reward $100 million in cash grants to 30,000 businesses across the world.
"Facebook is offering $100M in cash grants and ad credits for up to 30,000 eligible small businesses in over 30 countries where we operate. We'll share more details as they become available."
How to apply?
For more information on the grants process and/or to fill in the application visit this page, scroll down and click the 'Sign up for updates' button.
You can also check out some amazing tools and checklists that your business could leverage at the new Facebook COVID-19 resource hub.
Here's a resilience toolkit with the best practices, tools and a self-assessment to help protect your business from interruptions. And a quick action guide to help minimize downtime and develop plans for emergency response.
Also, communicating with customers may be disruptive in this situation. Using these customer service resources you can learn how to quickly provide your customers with relevant support.
Question about Facebook? Let's Talk!
In an effort to extend support to the local businesses that are most impacted by the COVID-19 outbreak, specifically the independent restaurants and nightlife industry-related businesses, Yelp has announced a special 'Relief Program'. On 20th March 2020, Yelp declared that they will be offering affected local businesses $25M worth of free services.
How the Relief Program will help
Since independent local restaurants and nightlife businesses are the ones who've been most affected by the coronavirus outbreak, Yelp will support them by waiving advertising fees and offering free advertising, products and services.
Restaurants and nightlife businesses that remain open during this time will receive free access to Yelp page upgrades. The idea is to allow these businesses to quickly and effectively communicate important information to their customers through Business Highlights, Call to Action and Connect. It has also been decided that the restaurants will be given free access to Yelp Reservations and Waitlist for 3 months.
$100 in free search advertising will be provided to restaurant clients that offer delivery and/or take out services. Yelp will also be extending support to local independent advertisers in other categories, who are currently finding it difficult to pay their bills.
What you need to do
The best part about this is that the relief program is not just limited to businesses with an active Yelp advertising account. If your business falls in any of the above categories, the best thing for you to do is to check out the specifications of this program and see whether you are eligible.
Even if your business is not a part of the above-mentioned industries but you still think that Yelp can help you out in some way, then we recommend you reach out to them with your ideas. Since it's quite clear that Yelp wants to help the businesses that have been impacted by COVID-19, they may be receptive to your ideas.
Are you getting the best return out of your digital marketing? Need an extra pair of eyes to review your online game plan? Let our experts take a look at your current state and do a comprehensive digital marketing analysis at no cost to you. Please call us at (800) 379-2829 or contact us today and we will get to work right away.
Google is issuing notices, through Google Search Console, to sites with mobile-first indexing issues. Google communicates issues it faces while moving the sites over to mobile-first indexing through emails. These emails also say, "Google expects to apply mobile-first indexing to all websites in the next six to twelve months." Have a look at the screenshot that says, "mobile-first indexing issues detected."
In a recent announcement, Google has now confirmed that it will completely switch over to mobile-first indexing for all websites by September this year.
Mobile-first indexing was first introduced by Google in November 2016 and by December 2018, half of the sites in Google's search results were from mobile-first indexing. It means that Google crawls websites from the eyes of a mobile-browser and uses that mobile version indexing and ranking.
The prime reason why Google sends these emails to sites that are not yet moved to mobile-first indexing is to advise them on what needs to be done in order to become mobile-first indexing ready.
Our take on this:
When you receive any such notice, you should read it and take needed action. Failing to do so might impact the indexing and ranking of your web pages in Google. As always, if you need any assistance with making your website mobile-ready, we are ready to help!
Do You Have Questions About Google Search Console? Ask Us!
There was some discussion on Twitter last month about an update in the Help Center that suggested that the description field in Google My Business played a part in helping you rank better.
We tested it ourselves and found that the description field has ZERO impact on your ranking in the 3-Pack. And this is how it should be; because if Google makes ranking a cakewalk, the results would be nothing short of mediocre, and that would be bad for both Google and its users.
The document said the following:
We got in touch with Google to bring misleading information to light, and a day later, the part at the top was removed. The removed excerpt was:
"Think about the words customers would type to find your business, and make sure that your listing actually includes those keywords within it."
The new and updated text read:
Our take on this:
Although the information is still unclear and misleading, we are sure Google will keep updating to give a clear understanding that using a ton of keywords is not the way to improve rankings.
What is Scraped Content?
Scraped Content is the content that is copied from other places on the web and pasted on a particular website as if it belongs to the site owner. For well over 15 years, scraping has been predominantly active.
Heart of the Matter
Recently, Google's Webmaster Trends Analyst – John Mueller said on Twitter that he wouldn't lose sleep over people scraping copyrighted content. He wrote, "there's a lot of scraped content out there which has minimal visibility, it's not always worth losing sleep over it."
John tweeted the following:
Our Observation:
Many times when websites publish their articles, it is scraped almost within seconds. Such scraping is automated scraping, the rest use it for articles and newsletters, days later. Scrapping happens, and it is normal. People do copy and paste.
Back in 2011, Matt Cutts shared a video on Stolen Content Outranking You. Later in 2013, we understood that if you get penalized, then it is possible that Google may rank the stolen content above your original work.
Question about social media? Let's Talk!
Bing Webmaster Tools, which were often reported to be slow and outdated, just got a serious upgrade. The new and improved Bing Webmaster Tools portal, which was earlier released to a select group of users, was set to be made accessible to all users by the first week of March 2020.
The Idea Behind This New Development
According to Bing's blog post, the backend datastore has been updated to improve data extraction and the user experience has been redesigned in an effort to make it more intuitive and user-friendly. Moreover, it states that the portal's responsive design offers users the flexibility to access it across devices.
In their words, "The refreshed portal is being built with key principles of keeping the design Cleaner and Responsive with Faster and more Accessible tools."
Key Features of the Upgraded Webmaster Tools Portal
The new portal is said to have 3 key features:
Backlinks – The new Backlinks report that features in the refreshed portal is the Inbound Links report integrated with the Disavow links tool.
Search Performance – Page Traffic and Search Keywords reports have integrated to become the new Search Performance report.
Sitemaps – The new Sitemaps page is the refreshed version of the previous Sitemaps page.
Final Takeaway
Now would be the best time to get familiar with the new portal. It is being said that it will only be a few weeks before they start deprecating the functionality from the old portal. Users that use webmaster APIs to get data programmatically, can continue doing so as the Webmaster APIs will remain as-is.
Bing invites users to leave their feedback on Twitter and Facebook, and raise a service ticket with their support team, in case they encounter any issues with the new portal.
Do You Have Questions About Bing? Contact Us!
Are you getting the best return out of your digital marketing? Need an extra pair of eyes to review your online game plan? Let our experts take a look at your current state and do a comprehensive digital marketing analysis at no cost to you. Please call us at (800) 379-2829 or contact us today and we will get to work right away.
Google announced the launch of the September 2019 Core Algorithm Update via Twitter on September 24th and like previous core updates, this year too, there was hardly any supporting document included.
Actionable Strategy
Check out the Search Console Performance Report to find out whether your site has been affected by the core update or not. The easiest way to know is to look for a drop in starting around September 24th, the day the update was launched.
There are ways to recover if you see a drop in the position of your site due to the update, as the updates are all about quality. Identifying the issue and putting your site through a security audit is the first step in recovery. At times, the fix has to do with a big focus on building your site's Expertise, Authority, and Trust (E-A-T) Signals.
As far as our clients are concerned, we aren't surprised that this update hasn't affected our websites. The rankings continued to improve as this update rolled out.
What You Can Do If You Have Been Affected!
Following is a list of things that you can do to protect your site from Google's next Core Update.
Read Google's Quality Guidelines: Reading Google's Quality Guidelines will give you an in-depth understanding of the various factors that Google uses to "refine results."
Update the "About Us" Page: Adding new images and relevant content is the key to engaging customers. Mention about your recent achievements, endeavors, and more for the customers to know and connect with the content on your site.
Improve Page Load Speed: Focusing on mobile page speed is crucial while working on your page load time. Make sure you run your site through the newly updated PageSpeed Insights Tool by Google. Ideal loading time for First Contentful Paint should be less than 3 seconds, while speed index with & without ads should be less than 9 seconds & 7 seconds respectively.
Fix Site Errors: Remove any technical issues that your site may have, such as broken links, broken images, chain redirects, and more. Our dashboard crawler helps you identify issues on your website.
Have a Clear Call to Action: A clear call to action can be the determining factor between a lead and a conversion. Hence, have a clear and direct call to action telling exactly what you want your customers to do. For example – Call Now!
Be Easy to Navigate: Performing a User Experience (UX) audit is vital to look at your site from a user's perspective, on mobile as well as desktop. It can also pay huge dividends depending on how focused Google is on their version of the ideal user experience.
Remove or Rewrite Thin Content: Combine a handful of thin / duplicate pages to create one strong resource on a specific topic when focusing on your site's thin content.
Include a Clear Ad Disclosure: You need a clear ad disclosure on your site if you run a lot of ads on it. A simple sentence such as, "This post may contain affiliate links" (with a link to your disclosure/privacy policy). You can find a suitable example at the top of this page. Also, make use of rel="sponsored" to highlight sponsored & affiliate links.
Add 'Terms of Service' & 'Privacy Policy' Pages: Both these pages are crucial for your site's overall authority with Google. You can get more into detail on what these pages must include by reading Google's Quality rater guidelines.
Include References for Medical/Scientific Claims: In case you make Medical, Scientific, or factual claims, always be sure to link out to a reliable site to support your claims.
Build up Your Footer: As said by Google, the address in the footer is recommended as it can be seen as a sign of trust. Your footer must contain primary business information with a current copyright date. You can also show your expertise by adding any awards or honors that you've earned.
After making the above fixes, make sure you get people who are not associated with your website to give you a feedback in order to make changes as required. And as always, if you need any help with optimizing your website, we're just a call away!
Do You Have Questions About  Google? Contact Us!
A new development by Google now denies businesses the right to add review markup for themselves. It was announced on 16th September that the review stars that appear in the search results will now be managed algorithmically only; they will no longer include reviews from the /LocalBusiness and /Organization markup.
The Idea Behind This New Development
The reasoning provided by Google for this move is that the reviews are meant to be unbiased. When an entity like a business or an organization gets to add a markup and control the reviews about themselves then the reviews end up becoming "self-serving".
Henceforth, only the following markups qualify for review stars
How This Affects Your Business
It now becomes even more vital to ensure that your customers are specific about the product or service that they review. Mentioning the specific product or service name will enable you to use the review within the /Product markup, thus getting you those review stars. You must also remember to use aggregate review markup within all the above mentioned relevant markups types.
Do You Know Your Online Review Score! Check It Now!
Here's yet another reason to start using Google My Business app. Post November 15th, the feature that enables you to message your customers through Google My Business listing will be available on the app. Google sent out an email explaining this new development:
"On November 15, messaging will move from SMS to the free Google My Business app. This means you'll no longer receive an SMS when customers reach out to you.
To keep getting messages from customers, simply complete the following steps:
Download the free Google My Business app

Log in with your Google account

Tap the 'Customers' tab

Select 'Messages'

Tap 'Turn on messaging'
Once that's done, you'll only receive and respond to all messages in the app – not via SMS. Also, you'll be able to customize your welcome message, receive notifications, and add your employees to help respond quickly to customers.
The Google My Business app also lets you update your business hours, add photos, respond to reviews, and create posts."
Takeaway: If you have a Google My Business listing, download the app right away from the Google Play Store or Apple Store. The functionality may continue to switch from the online interface to the app. This clearly indicates that you should start getting a hang of it and get your clients to use it as well.
Is your online listing up to date? Find out your visibility score today!
Social networking platforms Facebook and Instagram, both are considering removing the like counts from their posts. Starting from Australia, Facebook and Instagram will expand to other countries depending on how things go. As reported in Techcrunch, users posting the content will be able to view their like counts but it won't be displayed publicly.
"We are running a limited test where like, reaction and video view counts are made private across Facebook", a Facebook spokesperson says. "We will gather feedback to understand whether this change will improve people's experiences." If the Facebook and Instagram test improves people's sense of well-being without affecting user engagement, it could expand to more countries or even roll out to everyone. However, no further tests are currently scheduled.
Our Takeaway: Whether users are happy with this change or not from Facebook and Instagram, only time will tell.
Question about Boosting Facebook/Instagram? Let's Talk!
Wondering if responsive search ads are worth it for small PPC campaigns? Click here to get your answer.
Learn how to work with the latest Google Ads Match type changes; click here.
Facebook launches automated lead generation, letting businesses qualify leads in Messenger & continue the conversation.
Are you getting the best return out of your digital marketing? Need an extra pair of eyes to review your online game plan? Let our experts take a look at your current state and do a comprehensive digital marketing analysis at no cost to you. Please call us at (800) 379-2829 or contact us today and we will get to work right away.
Google recently launched a new feature that lets business owners create a short name to define their GMB listing URL. The intention behind rolling out this feature was to make it easier for business owners to share details with their customers as short names are easy to remember (duh).
This is obviously a very useful and smart feature because earlier businesses had to market the extremely long Google My Business URLs. Also, keep in mind that just like the Emails, the short names will run out very quickly, so make sure you hurry up and claim your short name before someone else does.
It can even harm you if you don't act on time as your competitors may use those short names to their advantage. Here's how it works according to Google:
If you're a verified business, you can create a short name, or a custom name, for your Business Profile to make it easier for customers to find you.
When you share your short name, customers can enter the short name URL in the browser's address bar, like "g.page/[yourcustomname]", to go directly to your Business Profile.
Note: For bulk users, short names have to be claimed individually per listing.
Having a short name for your GMB listing will not only help you in sharing it but will also help you to get more reviews. Not to mention that it will be easy for your customers to remember those names so they are more likely to click on that link, instead of passing it away as just another promotional message/Email.
Head straight to the Google support page to know how to create, change and delete your short name. In case you spot someone else using your brand name or spot any offensive or spammy content, you can submit a report using this link.
We can not emphasize more on how imperative it is to use it and act as quickly as possible because there's not a single reason to not use it. It will help you with a lot of your marketing efforts. So get started as quickly as you can.
The process is very simple, just follow these instructions.
Sign in to Google My Business.
Open the location you want to create a short name for.
From the menu, click Info and then Add profile short name.
Enter your short name. You can enter up to 32 characters.
If your name isn't available, you'll receive an error message and have to choose a different name. Try abbreviating your name or adding other descriptions, like your location. You can also pick another word that describes your business or brand.
Click Apply. Your short name will show as pending, and when it's ready, it'll show on your Business Profile.
Questions about your Google local listing? Contact Us
Now you can highlight positive customer reviews for your business easily. Google has rolled out a new feature that allows you to highlight the reviews from your happy customers. It's called Suggested posts: Customer testimonials.
Here's an excerpt from their announcement:
We're happy to announce a new feature that lets you post automatically suggested reviews as customer testimonials.
In some countries, Google My Business will provide suggested posts to help you showcase positive reviews left for your business. You may get suggestions for new testimonials to post when you sign in to Google My Business, or via email notifications.
These posts are automatically suggested based on 4 or 5-star reviews recently left for your business. You'll be able to review and edit the post before publishing it.
Here's an example of how it looks:
Takeaway
Positive reviews are immensely beneficial to your business and bottom line. So if you have a verified Google My Business listing, you can use Google posts to highlight reviews from your happy customers. It can help you in many ways. Also, do not forget to constantly use Google posts to promote your events, products & offers. In case you are new to Google posts or thinking about how much value it will bring to your business, we highly suggest you give this article a read.
CHECK YOUR ONLINE REPUTATION SCORE
Google My Business rolled out a Products Beta feature to some business listings last year. It allowed them to add products to their listing just like services. Google has a very easy to understand help page that explains every single detail of this feature.
Be informed that currently, it's only available to a few businesses in select countries. Also, they have special instructions for different categories. So Make sure you read their help page before diving deep into it.
If you are eligible to promote products, you are allowed to feature your products within a Google post, which has proven to bring in a lot of sales.
But just like the service feature, you will have to add each item one at a time. And because it's only available to retail merchants, it's obviously a very slow and tiring process. Let's see if they will allow bulk uploading in the future but as of now, it's just one product at a time.
We tried searching for answers as to why it's only available to retail merchants that also to selected few, we just found this statement:
Important: This feature may not be available to all retail merchants. We're working to bring it to all eligible businesses.
Takeaway
If you are a retail merchant and eligible for this feature, you can see it in the products tab in the left-hand menu. And if you are eligible, the first thing you should do is to try it out right away. It is a free marketing tool and can bring in a lot of relevant traffic & ultimately boost your sales.
Is your online listing up to date? Find out your visibility score today
Bing Ads is Now Microsoft Advertising: It's a move to demonstrate that Microsoft is aligning Microsoft Advertising with the broader aspects of search marketing.
Facebook has launched a new interface for Ads Manager. It will be effective from May 1. And there's no way to switch back to the prevision version.
Google has postponed the Video campaigns and has launched Parallel Tracking for display campaigns.
It is possible that in the near future, product price and seasonality will be taken into consideration as new smart bidding signals in Google ads. Learn more.
Instagram is seeing steady growth in term of ad spends and so does the newer ad formats like responsive search ads. We highly recommend reading the Marin's Benchmark Report Q1 2019 on Most Popular Ad Formats as it sheds light on the latest trends.
If you are running Google display ads, then be aware that there is an automated targeted setting that you need to turn it off right away. Although Google says that it targets customers who are likely to convert, but the fact that they have buried it deep in the settings says just the opposite.
Bing Ads which is now Microsoft Advertising has launched a new call to action extension. This particular extension help you highlight the CTA on your text ads and those who have participated in the beta have witnessed an average boost of 20% in their click-through-rate.
If you are not using responsive search ads, this article might give you some (seven to be precise) reasons to use them in 2019. And even if you decide not to, at least you will have knowledge about it and it will come handy in the future.
Here's an excellent guide on how to graph the new Impression and click share metrics to find data insights in your Google Ads account
Amazon is attracting more and more advertisers as businesses are preferring to advertise directly on the E-Commerce platform rather than the search engine. Which means that they are avoiding the first step altogether and jumping straight to the second one & getting good results from it.
Are you getting the best return out of your digital marketing? Need an extra pair of eyes to review your online game plan? Let our experts take a look at your current state and do a comprehensive digital marketing analysis at no cost to you. Please call us at (800) 379-2829 or contact us today and we will get to work right away.
Google launched a massive algorithm update between March 12th & 14th. It was one of the biggest updates in recent years. Because it was a broad core update, Google came out to confirm that they have indeed launched a massive update and called it March 2019 Core update. Many SEO's also termed it as Florida 2 update.
Key Takeaways
None of our client's websites were affected by this update.
As per observations from other sources, the sites that were hit by August core update 2018 soon recovered from it. Seems like Google rewarded them for adding quality content, building high-quality Google friendly links and improving the user experience.
While some enjoyed the reward, some sites got punished. It may be because of the thin content present on the site and lack of basic on-page SEO factors.
Although the March update affected many industries, "Your Money Your Life" industry was hit the hardest. If you are wondering what exactly is Your Money Your Life, here's a brief explanation:
Websites asking for personal information, such as identification numbers, bank account numbers, drivers license numbers, etc., which could be used for identity theft.
Websites used for monetary transactions.
Websites offering medical or health information.
Websites offering advice on major life decisions.
Websites offering advice on major life issues.
If your site was hit by this update or in general is not performing well, you can get in touch with our experienced team to help you out.
A verified Google My Business listing can take your company to new heights. When your listing is verified, it not only gets a major boost in the SERP, but also appears on Google Maps & local pack. Having a verified listing on the GMB increase chances of your website appearing in front of your prospects since Google puts so much emphasis on the location of the searcher.
But over the years, Google has made their policy strict and now it's harder than ever for some business (especially those who are in the service industry) to get their listing verified. So let's find out if your business qualifies for it and will also try to explain how Google sees it.
Brick and Mortar
A traditional office, store, warehouse or shop gets the fastest approval from Google.
Shared space
1) Business inside another business
If you have a store or office inside a commercial complex it means that you share that location with other businesses as well. Although you are entitled to a verified Google My Business Listing, you might face some issues since Google will be extra cautious while verifying it. Many people have reported that although their business got verified, it still shows "Your business is verified. Listings may be reviewed for quality and can take up to 3 days to be published." But it never gets reviewed and published within 3 days. It takes way longer.
2) Departments within other business, universities, or institutions
This case mostly arises within universities, hospitals, and bigger institutions, since they are spread over a huge area and have various entries for different departments and also have different timings.
Here are Google's guidelines for getting a verified listing of different departments of the same company.
"Publicly facing departments that operate as distinct entities should have their own page. The exact name of each department must be different from that of the main business and that of other departments. Typically such departments have a separate customer entrance and should each have distinct categories. Their hours may sometimes differ from those of the main business."
3) One location, one owner, multiple businesses
If you are an owner of multiple companies and they all share the same physical location but you want each of them to have its own listing, they should each also have distinct categories and business names and phone numbers and each phone should be answered with the name of that specific business.
4) Different practitioners at the same location
What if you are a lawyer or real estate agent who operates from the same location that other lawyers & realtors share? Will you be eligible for an individual listing? The answer is "YES". Here's what Google's guidelines say about it:
"An individual practitioner should create his or her own dedicated listing if:
He or she operates in a public-facing role. Support staff should not create their own listings.
He or she is directly contactable at the verified location during stated hours.
A practitioner should not have multiple listings to cover all of his or her specializations."
Having said that, have no doubt about it that it is going to be really challenging. However, if you run into any problems then you can contact the Google support team on Twitter @GoogleMyBiz or you can fill out the form here.
5) Virtual office space
Google has made it clear that if you use virtual office spaces will not qualify for a verified GMB listing. It will be eligible only if you or someone from your team is "available" there at the location during the business hours mentioned. Google has also recently updated its guidelines regarding this. Give it a read.
6) Sharing an office with a business like yours
You will have a tough time verifying this kind of business because no legit business would want to sit at the same location where their competitors are. And in case you manage to get it verified, the chances of data getting conflated is very high. So it's better to just avoid it because it can get messy.
7) Co-working spaces
It's not very different from shared spaces and virtual office. So let's just say that if you or your employees are available at the address during the business hours then you are eligible for a verified listing on Google My Business. But let me repeat, it will be tricky!
8) Home-based business location
One of the most hectic situation to be in. Google HIGHLY doubts a business that is being operated from a residential address because it got spammed a lot in the past and now they want to avoid it. However, you may be eligible for the listing, if you can show proof that you have set up a legitimate office in your home where you meet your customers. They may ask for the photos or/and videos of sign boards, business cards, front entry, etc. The reason given by Google for this is: If you meet customers at your home, then you MUST have a signboard. There's also an option of video call verification where they will ask you to show you your entire setup while being on a call with you all the time.
Service Area Businesses (SABs)
Let's first understand what Google considers as Service area business: "Service area businesses are those that do their work at the customer's location".
Hidden Addresses
If you don't meet your customers face to face, then Google thinks that showing your address on the map is not required. If you operate such business, make sure you answer all the questions appropriately while setting up your GMB account.
Verification
To get this type of business verified, you may be asked for additional proof form Google staff to ensure that your business truly exists and is legit. You may be asked for videos of your work vehicle etc. to assure Google that you are running a legit business.
Home Addresses
It has been seen that many companies have tried to create an individual listing of their business from the home address of their own and sometimes employees. While this "Might" work, but there are high chances that it will backfire since you are trying to trick the biggest internet country on the planet.
Takeaway
Make sure you read Google's guidelines & above-mentioned tips and information before setting up a Google My Business listing. Because not only Google has made their policy strict, but your competitors are also looking out for any inconsistency so they can report a problem with your listing. This may result in suspension of your account -which you will want to avoid at all cost.
Questions about your Google local listing? Contact Us
Everyone was excited about Google Posts within the SEO community. But over time we analyzed that it is getting less and less exposure. However, we still believe that Google Posts are worth your time and efforts.
The good news is, that while other types of Google Posts are getting less exposure, "Offers" are getting more & more exposure. Google's new layout introduced a dedicated space for customers to see a carousel of Offers from your business.
Actionable Strategy
Google Posts may not be proving as fruitful as you might have expected it to be, but it still drives free traffic. So don't stop creating Google posts and utilize the "offers" within the Google posts to the fullest. However, make sure that you are sticking to Google's guidelines while creating offers:
"An offer can include a description of the promotion, a coupon code or any terms and conditions useful to your audience. You can surface up to 10 unique offers in the carousel, providing a list of choices."
Questions about Google+? Contact us!
Twitter has launched a new tool that lets you know the best time and date to post your video content.
According to Twitter, it's an effort to provide our publishers with more actionable data to help them improve their performance on Twitter.
As seen in the chart below, Timing is Everything displays historical data showing when audiences are on Twitter watching and engaging with video.
They further added:
"It's important to note that the chart on the page doesn't show when your organic followers are watching your videos; instead, in the aggregate, it shows when people on Twitter are generally watching any video on Twitter."
Takeaway
Although it doesn't provide insights about YOUR post, it's a good roadmap to find out the right time to post. Keep experimenting with your posting time based on the insight you get from this tool and you will eventually hit the right chord. This means, you will eventually be able to figure out when is the best time to post video content for YOUR followers.
Are you getting the best return out of your digital marketing? Need an extra pair of eyes to review your online game plan? Let our experts take a look at your current state and do a comprehensive digital marketing analysis at no cost to you. Please call us at (800) 379-2829 or contact us today and we will get to work right away.
You can now add description of your business directly within the Google My Business. It's not a new feature though. Google removed this feature back in 2016 when they dropped the Google+ support. And now made it available again. This feature offers a hassle free way to keep the information about your business updated and ultimately help the searchers.
Here's how you can add business description:
Login to Google My Business.
Click on the info button on the menu bar.
Click on the add business description
Click on the pencil icon and add info.
The character limit is 750, out of which only 250 characters will be visible in the knowledge panel. So make it crisp and engaging. You can use the copy from your best-performing AdWords ad as inspiration.
A recent study shows that more review stars translate into higher paid search conversation rates. Businesses with an average of 3.31 stars managed to get 10.42 percent conversion rate, whereas, businesses that had 4.5+ stars achieved a remarkable 12.83 percent conversion rate.
The study also revealed that the response rate also affected the paid search performance. Business with highest response rate saw an average conversion rate of 13.86 percent. While the those with the lowest response rate had to settle down for 10.42.
Engaging with customers & responding to their reviews is directly related to improved conversion rate as it builds trust among other users.
So reviews not only help you improve the local search rankings, but also paid search ranking, and conversion rates as well. So if you are not focusing n reviews, now is the time to do so.
To help you get more reviews for your business, we highly recommend our review widget. It's a small piece of code which is placed on your website and helps you get positive reviews on Google, Yelp and Facebook. In addition, it helps to filter out negative reviews too thus ensuring positive experience to website users. Need more details? Please connect with us.
Google has started rolling out the mobile first index. Google has already moved a limited number of sites to mobile first indexing, but this time it's on a much larger scale. Apart from sending messages on the search console, they are sending emails to the site owners informing them about the shift.
Here's how the Email looks:
Mobile-first indexing enabled for "your domain name"
To owner of "your domain name"
This means that you may see more traffic in your logs from Googlebot Smartphone. You may also see that snippets in Google Search results are now generated from the mobile version of your content.
Background: Mobile-first indexing means that Googlebot will now use the mobile version of your site for indexing and ranking, to better help our (primarily mobile) users find what they're looking for. Google's crawling, indexing, and ranking systems have historically used the desktop version of your site's content, which can cause issues for mobile searchers when the desktop version differs from the mobile version. Our analysis indicates that the mobile and desktop versions of your site are comparable.
The real take away with this is that you'll be able to quickly know if your site has been moved or not. No more checking logs or guess work.
Google has announced new features to the Google My Business API, a brand new GMB agency dashboard & also launched a partner program.
Google My Business API Version 4.1 Features
Customer Provided Media: You can now retrieve and view insights for user generated photos and video for locations you own & manage.
Admin Management APIs: You can now list, accept, & decline account and location related invitations for your account.
Merchant Provided Description: Describe your business in your own voice and share with users the unique story of your business & offerings.
Opening Date: Provide the date that your location opened for business.
Offer Type Posts: A new type of Post on Google, helping users find deals available at your locations.
Agency Dashboard
The new agency dashboard is designed for those who manage multiple businesses and gives these folks:
Single Organization Accounts on Google My Business to manage all locations and no longer limited to 100 locations.
User Groups to manage internal teams and control access to locations.
Improved search functionality enabling users to efficiently search for locations within an account and across location groups.
Easier workflows to send and receive invitations to manage listings.
Partner Program
Trusted partners will be eligible for early access to new Google My Business features, a partner manager, and the potential to be featured on the Google My Business website. You can sign up for notification of this program here.
Google brings AI-powered ad suggestions to AdWords campaigns. The new campaigns will get optimization suggestion from Google's AI.
Pinterest has redesigned profile pages for user and brands, with a cover image from a collage of users latest pins. Its a good opportunity for brands to can take advantage of this update and display their best products campaigns, and most pinned items right up front on your profile page.
Once the new profile design is up, your most recent pins will automatically be featured in the cover image. Here are steps on how to get your best pins at the top of your profile.
Pinterest offers three different options for choosing specific pins that you want to feature in your cover image.
Latest Pins – If you choose this option, it will feature the last 24 pins you've saved on any board across your Pinterest profile.
Recent Activity – Choosing this option will display pins that other users have saved from your site and other accounts you have associated with your Pinterest account.
Pick a Board – This option will display all the pins you have on a specific board. Use this option along with Featured Boards and this board should have only that pins, which you wish to be featured as your cover image.
If you choose the option to have a certain board or latest pins featured, Pinterest also creates a tab in the upper right corner to send users directly to that area.
Lately, Pinterest has been striving hard to spruce up its platform and make it more brand-friendly and at the same time helping consumer finding what they are looking for. The new profile design is just another effort of providing a fresher experience on the platform.
---

Google has slowly started sending out this email to Google+ page owners which has left quite a few business owners worried.
"Hello,
It looks like the Google+ page for [business name] has not been used in a while. To simplify your Google My Business listing, we will be removing this additional page from our system in 30 days.
This change won't affect your Google My Business listing – you can still be found on Google Search and Maps. You can download a copy of your old content before it's deleted by visiting this page. Alternatively, you can post or comment on someone else's post within 30 days to keep your Google+ page active.
Thank you,
Your Google My Business team
Please note, this email address is not monitored."
First of all, this email from Google is completely legitimate. However, there's nothing to be worried about.
Let's get a few things straight:
A Google+ page and Google My Business (GMB) listing are separate entities. If your Google+ page is deleted, this will not affect your GMB listing.
All reviews you've accumulated on your business through Google relate to your GMB listing, not your Google+ page. So if your Google+ page is deleted, your reviews will still be available on GMB.
Google has sent out this notice to users of Google+ pages that don't get used regularly (the page may have been created automatically while creating a Google account once upon a time), so they want to clear up any profiles that have no purpose.
Google+ is a social network that gets used very infrequently, and I suspect this is a step in the direction of Google phasing out the platform.
Again – don't freak out: you can easily hang on to your Google+ page if you still use it. All you need to do is post or comment on someone else's post within 30 days.
Final Thoughts
We're not surprised that Google has decided to move in this direction. A lot of the functionality that was exclusively available through Google+ is now available through GMB.
The 'social network' component can now been seen in GMB through the introduction of Google Posts, and perhaps Google Q&A's (which still have a long way to go).
Another component that is currently rolling out to all GMB listings is the ability to add a description, which was available a couple of years ago before Google dropped it's Google+ support, now they've added it again via GMB.
All in all – we're happy to see Google move in this direction to remove a lot of the clutter.
Here is the screenshot of actual email from Google.
Google is now rolling out "Mobile First Index". The roll out is limited to sites that follow best practices for mobile first indexing.
Google has already moved a limited number of sites to mobile first indexing, but this time it's on a much larger scale.
They confirmed that they will be informing webmasters / site owners about the migration via Google Search Console. So if you are a webmaster or site owner, you might receive a message like this:
Google added that the site owners will see significant increase in crawl rate from the smartphone Google bot. Also, they will show the mobile version in search engine results and cached pages once the migration is completed.
What is mobile-first indexing?
Google says it is about how Google crawls your site. Google will only have one index, but how Google crawls and creates the index will be based on a mobile-first experience going forward. Google wrote:
To recap, our crawling, indexing, and ranking systems have typically used the desktop version of a page's content, which may cause issues for mobile searchers when that version is vastly different from the mobile version. Mobile-first indexing means that we'll use the mobile version of the page for indexing and ranking, to better help our — primarily mobile — users find what they're looking for.
Google has a detailed developer document on mobile-first indexing.
Download This Blog as a PDF
The brand new Google My Business dashboard is here and people are excited about the new features. Many influential marketers got their hands on the new dashboard about a month ago, and now Google is making it available to other people on…a random basis. Here's a screenshot of the new Dashboard.
The new Google My Business dashboard boasts many improved features such as:
All users regardless of their size will be using the same interface. It means that you will no longer have to switch between the card and list view.
The new dashboard is easy to navigate, allowing you to view and edit your listings within the same window.
You can now find the posts and insights directly on the side navigation panel.
This one is big. Now adding more listings will not affect the loading speed of the page.
Not sure if you have the latest version of the dashboard? Log in to your account and check if there's a "Black to Classic GMB" option in the left side navigation menu.
You can now add description of your business directly within Google My Business. It's not a new feature though. Google removed this feature back in 2016 when they dropped the Google+ support. And now made it available again. This feature offers a hassle free way to keep the information about your business updated and ultimately help the searchers.
Here's how you can add business description:
Login to Google My business.
Click on the info button on the menu bar.
Click on the add business description
Click on the pencil icon and add info.
The character limit is 750, so make it crisp and engaging. Learn more about it here.
Responsiveness is very important because it holds a strong potential for traffic determination. And that's the reason why Google removed advertisers ability to create or edit standard text for display network campaign. Here's how you can use it your advantage.
Instagram stories are one of the best ways to catch your prospects attention because unlike ads, you get a full page to showcase your message and creativity. In a research, Facebook found out the best way to use the Insta stories to drive business results. Here's the link.
The new Google keyword planning tool: What's really new and how to use to its full extent.
Message reporting delivers new performance insights for click-to-message ads.
Quora Ads now offers List Match Audiences. You can now upload a list of email addresses and create a List Match Audience on Quora.
There are many occasions when we see a spike or dip in the performance & then have to dig in the account for an explanation. Soon it will be hassle-free affair since Google has announced many productivity updates for new AdWords interface.
Promoting apps on Google play is not an easy task. To counter this problem, Google is releasing new ad formats. Learn more about the upcoming ad formats here.
Check out the new ways to fully utilize the combined power of Google & YouTube in AdWords.
Is your nonprofit organization involved with the Google Ad Grants Program? If yes then check out this article because the rules have changed.
Save time and efforts by using this Free script that automatically puts pivoted AdWords data in a spreadsheet.
Pinterest is testing shopping ads format on a much larger scale. Once rolled out, this will automatically turn your product catalog into actionable ads.
AdWords Version history lets you see the previous versions of your ads and how they performed. So you can compare all the version and use the one that yields best results.
In a bid to make the search engine result page cleaner, Bing has announced that they will soon be removing ride side ads from the SERP.
Some networks are better than others for targeting particular audience segments. Here's how to choose the right platform.
Bing ad's Account level association for ad extensions allows you to add and edit ad extensions at the account level.
The ADworld Experience 2018, the largest PPC cases only event in the world has released their detailed agenda. Have a look.
Need our experts to take a look at your Online Marketing? Call us at (800) 379-2829 or contact us.
Download This Blog as a PDF
---
Google has rolled out the beta version of the new and improved search console and SEO's are more than happy, to say the least. The most promising new feature is the access to 16-month-old historical data. It enables year over year comparison which is great from every aspect.
Google has built the new search console from the scratch and not all features are available yet. They are still working on it, and they will keep on adding useful features from the old search console to the new. So as of now,  most of the tools you will click on will have a coming soon message.
However, you do have access to the performance tool which is easy to understand with filtering options like: By device, country, impressions, CTR and more.
The Index coverage report is the perfect blend of old index status & crawl reports errors. It enables you to see how well Google is indexing your site as well to identify and fix any issues.
The new search console will also help you validate newly fixed AMP URLs. The updated AMP status report will provide details into the specific Errors.
As of now, the above-mentioned tools and features are the biggest highlights of the new search console. But it's still in the beta mode and many tools and features are yet to come, so stay tuned.
We will keep you updated on new features as and when they go live.
FREE INSTANT SEO Audit Of Your Website
Google was testing a new video feature in early January that allowed business owners and customers to add videos, related to the business. Allyson Wright from Google My Business advertiser community announced that they have fully rolled out the video feature and now all the business owners can add videos to their listing. These videos will be visible on Google Maps and local search results.
Some important points to consider:
Videos up to 30 seconds in length are supported.
Videos will appear in the overview tab of the GMB Dashboard.
Customer uploaded videos can be found in the customer tab.
Merchant uploaded videos can be found in the by owner tab.
All videos can be viewed together in the videos tab.
After upload it could take up to 24 hours for the videos to appear.
Once live, they will display where local photos do.
The process to add videos is same as photos. Go to your GMB dashboard, click photos on the left and instead of adding photos, add the link to the videos.
It's 2018 and if your web page takes more than 10 seconds to load, then you are far behind! Nobody likes to wait for minutes just for your page to load — they will simply hit the back button. According to a study, 53% of the users will abandon the site if it takes more than 3 seconds to load! So it came as no surprise when Google announced that site speed will be a ranking factor within the mobile search results from July 2018.
However, Google assured that only a small percentage of the sites will be affected by it since the majority of the site loads faster than 10 seconds. Also, there will be exceptions to websites which provide relevant and high-quality content to users. Those websites can still rank well in the search engine result pages because the intent of the search query is still a strong factor.
If you are not sure about your site's speed, you can use the Google's "Test My Site" tool. This tool uses a standard 3G connection to replicate what most people are using to surf the web using mobiles. It not only tells you about your site speed but also gives suggestions on how you can improve.
What About AMP?
Google's announcement stated that it "applies the same standard to all pages, regardless of the technology used to build the page", which means AMP gets no special advantage except that by its very nature it will pass all of these speed standards with flying colors. However, that doesn't mean that you get an automatic pass if you're using AMP because you need to be sure that everything is set up properly.
FREE INSTANT SEO Audit Of Your Website
If you need any help with mobile optimization, we can assist. Just reach out to us and we will be able assist you further.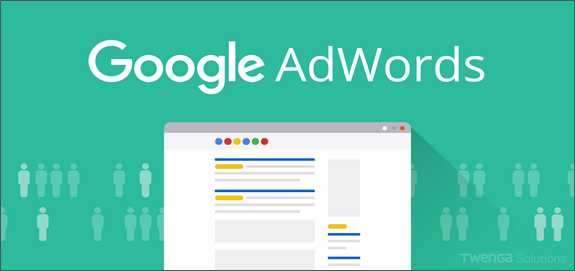 The Dynamic search ads allow you to target the entire website or domain name so that you can target a broad audience. However, Google has made some significant changes to it and the changes will go live soon. To know exactly how it will affect you, click.
Google allowed the advertiser to spend as much as twice the daily budget simply to get more money from their pocket. But how advertisers are responding to it and does it really changed anything within AdWords … find out.
Google and Facebook get biggest slice of advertising cake. A recent study revealed that 1/4 (61%) of the global advertising spend goes to Google and Facebook. However, the number may drop soon as people are starting to allocate their ad budget to different platforms.
Google officially removed the Adwords Review extension and all the performance data will be deleted by Feb 2018.
Last year we saw shocking reports that YouTube ads were running alongside some inappropriate videos. It scared the advertiser because it would cause more harm than good. Addressing the issue, YouTube has now made it mandatory for the YouTubers to have at least 1000 subscribers and 4000h watch time if they want to monetize their content.
Re-marketing is one of the best marketing weapons in your arsenal. Here's a great tutorial on how to utilize it to the fullest.
What is Doubleclick adoptive re-marketing and how does it work. Find out.
Manually selecting placements to run display ads may seem like a good option, but it is not the right solution to click frauds. Also, it makes you miss the flexibility of automated placements.
Re-marketing is good but only if done in a balanced manner. Many advertisers overdo it and as a result, annoy the users. Although Google can't tell advertisers to stop targeting a particular user, they may give the power to the users to block re-marketing ads coming from a specific advertiser.
Re-branding your business? We highly recommend
business branding
by BrandingBusiness – the world leaders in re-branding.
Recently, YouTube has announced that it will demonetize all the small channels on the platform, as per the site's new eligibility criteria channels need to have more than 1,000 subscribers, with at least 4,000 hours of watching within the past 12 months.
The decision came after Logan Paul's 'suicide video' incident. According to the company, the decision of demonetizing the small channels is taken in order to, "prevent bad actors from harming the inspiring and original creators around the world who make their living on YouTube."
The channels that fail to meet these criteria will no longer be able to monetize and will lose access to tools and features associated with the YouTube partner program by next month. If any channel fails to meet the criteria but, later if they manage to pass it, will be automatically re-evaluated in the new criteria. All the new channels joining the platform will have to, manually apply for evaluation.
Though many are criticizing YouTube's new policy and terming it as "favoritism" for big channels or "penalty" for small channels, it is not a bad decision.
Firstly, the new policy is not preventing the channels to grow and increase the subscribers. However, they can improve the content and attract more subscribers to the channel. If the creators aim to earn money from the platform, they will work hard on the content and grow the channel.
There are many creators who do run the channels for a hobby then, for earning money from it and many channels hardly earn money from this. According to YouTube, "99% of those affected channels were making less than $100 per year in the last year, with 90% earning less than $2.50 in the last month.
And even Before this new policy there a benchmark of 10,000 channel views. The new benchmark will ensure that the content creators are regularly creating videos and they will push them to hold the subscriber base and get regular views, and that's important and good.
Not generating enough leads online? Call us at 800-379-2829 or submit form to contact us now and we will perform a complete digital marketing analysis for FREE!