After RankBrain, BERT is the biggest update by Google Search and is likely to impact 1 in 10 search queries. The previous major algorithm update, RankBrain was introduced by the company around 5 years ago.
BERT stands for Bidirectional Encoder Representations from Transformers. It is Google's neural network-based technique for natural language processing (NLP) pre-training.
BERT can help computers understand languages a bit more as humans do. In 2018, it was open-sourced by Google. Detailed information about BERT is provided in the Google AI blog.
The rolling out of BERT began earlier this week and it is likely to be fully live within a few more days. As of now, the feature is suitable for only English language queries, but shortly Google might try out other languages.
Google further revealed that BERT is being used globally in all languages in featured snippets.
Understanding the context of words in searches will help better match those queries with relevant results.
Examples of Google Search before and after the release of BERT.
In one example, Google said, with a search for "2019 Brazil traveler to USA need a visa" the word "to" and its relationship to the other words in query are important for understanding the meaning. Earlier, Google did not understand this connection between words and would return with results about U.S. citizens traveling to Brazil. Google further explained, "With BERT, Search is able to grasp this nuance and know that the very common word "to" actually matters a lot here, and we can provide a much more relevant result for this query."
In yet another example, a search for "do estheticians stand a lot at work", Google said it previously would have matched the term "stand-alone" with the term "stand" used in the query. Google's BERT models can "understand that 'stand' is related to the concepts of the physical demands of the job, and displays a more useful response," Google said.
In the example below, Google can understand a query more like a human to show a more relevant result on a search for "Can you get medicine for someone pharmacy."
Here is an example of Google showing a more relevant featured snippet for the query "Parking on a hill with no curb". Previously a query like this would confuse Google. "We placed too much importance on the word "curb" and ignored the word "no", not understanding how critical that word was to appropriately respond to this query. So we'd return results for parking on a hill with a curb."
The first AI method for understanding queries, that Google introduced back in 2015, was RankBrain. To understand the meaning of the words, it looks at both – the queries and the content of web pages in Google's index. It's additive to Google's ranking system. BERT is not a replacement for RankBrain, but an addition to Google's methods for understanding content and queries. It will continue to be in use for some queries unless Google thinks a query can be better understood with the help of BERT. A single query can use multiple methods to understand the language including BERT.
Google utilizes a lot of ways to understand the language in your query and how it is relevant to the content on the web. In case you misspell something, Google's spelling systems will help you get the right word that you would be looking for. Also, if you use a synonym that is there in its relevant documents, Google will still return with appropriate search results.
Optimizing for BERT is unlikely! Google already cleared that optimizing for RankBrain cannot be done, which only means that Google is improving at understanding natural language. Users can continue to create digital content as they always do.
Google said this change is "representing the biggest leap forward in the past five years, and one of the biggest leap forward in the history of Search." This update has so far impacted 10% of all queries, which is a big change. However, after running reports for our clients, we have noticed that the rankings haven't been affected at all – which isn't surprising considering we do our basics well.
Final Takeaway
We recommend you to keep an eye on your search traffic changes sometime next week and check how much your site got impacted by the addition. If your search traffic seems to be affected, know which landing pages got impacted and by which query. And, if you need professional help – do get in touch with us for assistance.
Do You Have Questions About Googles Algorithm? Contact Us!
According to a Yelp-commissioned study conducted by SurveyMonkey, almost all online adult users are ready to buy services or products from the local businesses that they discover on Yelp. The survey shows that around about 97% of adult users conduct some sort of transaction with the businesses they find on Yelp.
This survey of over 6,000 adults, is actually a follow up of the study conducted by Nielsen in 2012 and 2016. The figures derived from the 2016 study showed that:
92% of online adults conducted a transaction after visiting Yelp "at least sometimes, frequently or almost always".
42% of respondents claimed that they made a purchase within 24 hrs and 79% made a purchase within a week.
The 2019 Survey Shows High Purchase Intent
The figures found in the 2019 survey show considerable growth in Yelp's influence, as more than half i.e. 51% users claim to transact within 24 hours of visiting a site and close to 90% admit to doing so within a week. It also revealed that 93% of Yelp users compare businesses before making any buying decisions.
Yelp claims that both the 2016 and 2019 studies show that Yelp is the "most influential and trustworthy" site when it comes to finding local businesses as compared to "Google, Facebook, TripAdvisor and HomeAdvisor".
Users Look For More Than Reviews While Comparing Businesses
Although Google has more reviews than Facebook and Yelp, respondents appreciate the other factors, beyond reviews, that they can take into consideration when comparing and evaluating local businesses on Yelp.
75% cared about seeing a business or trade license that a business has
71% cared about the ability to request price estimates online
69% cared about seeing the pictures and costs of previously completed projects
58% cared about knowing the unique characteristics of a business like being open late or being family-owned
Final Takeaway
At the end of the day, even though the survey responses do give an indication of the user preferences, it may not be the actual user behavior. However, according to an individual study conducted by FreshChalk Yelp does appear in the top 5 results of 92% of the local business searches on Google. This makes Yelp a critical directory for ranking. The company is also set to roll out new products and features this year, in an effort to differentiate from Google and to diversify revenues.
Do You Know Your Online Review Score! Check It Now!
To improve your SEO it is essential to find and make the most of every opportunity. With digital marketers these days, the first thing they turn to is finding keywords that have a high search volume. However, doing so is not as beneficial as it seems.
Competing with large websites for high or medium volume keywords does not make a huge difference. Here are a few simple methods to rank higher, using more precise, long-tail keywords as primary keyword targets.
Although you might overlook these long-tail keywords as they get less attention than broad keywords that most people look for, they could be just what your SEO needs. With high volume keyword searches becoming more specific, the number of people searching for those terms is likely to decrease. As long-tail keywords have a lower search volume, the competition over them is naturally very less. Fortunately, concentrating on long-tail keywords enables most organizations to set realistic goals for SEO success.
Appeal to local searches
Most local businesses struggle to compete with large organizations for broad keywords, and here is where long-tail keywords come into play. Local business owners can get more out of making use of long-tail keywords as compared to broad keywords.
According to statistics, almost half of all Google searches are local searches, and 76% of people will either call or visit the business within 24 hours after making a local business search on mobile. Hence, to give your business more visibility locally, going after local-intent keywords such as your city, zip code, or even state is best for your business. Focus and choose keywords that cater to your city and surrounding areas as they are more specific and the competition is less. This allows your business to become more visible in local searches leading to new customers and increased footfalls.
Focus on intent keywords
Be sure to include "Intent Keywords" when tailoring long-tail keyword research for your site's SEO content as they tend to represent the later stage of a sales funnel and are usually commercial.
Before buying anything online, we always tend to look-up on the internet before making a purchase decision. Online searchers go through the buyer's journey to get the information they need before they reach any final purchasing decision. During this time, people are inclined more towards long-tail keywords to get more definitive results for the product or service they're interested in. At first, people search for more general terms such as "black turtleneck" but eventually narrow down the search with specific long-tail keywords such as "ribbed" or "cashmere black turtleneck" to get down to the best, cheapest, or on-sale items.
Intent keywords, such as "best," "cheapest," and "discount" have a lower search volume, but the people searching for them can be worth more than a bigger, less interested audience. The search volume decreases as searches get more and more specific with intent keywords, but at the same time, these searches are more valuable.
Checking your organic traffic regularly in Google Analytics is a good practice and the factors that you must consider while analyzing this are as follows:
See which keywords drive more traffic to your site and to what pages specifically.
Check out the landing pages to find out what drove the users there.
Analyze the low-traffic web pages that you would want to rank higher and figure out how you can optimize them.
Make the most of what you have learned about intent keywords on high-traffic pages to fix up the pages that are deteriorating without traffic.
Use conversational language for long-tail keywords
As the use of voice searches increases drastically, may it be playing songs by commanding Alexa or searching for a local restaurant with Siri, it is now an essential part of our searches. Although voice searches have made our life easier, many in the world of SEO feel uneasy because of it. There is a fear that voice searches will take over consumer behavior and make the traditional practices obsolete, which is not the case.
To rank for voice searches, you will have to change your ways of choosing keywords as whatever people search for verbally will have different verbosity as compared to what they would have typed.
Start using long-tail keywords for you to compete in the long run. These keywords are more conversational; as if the person is asking a question to someone. Voice searches also include local searches, so prioritizing long-tail keywords considering verbal search is crucial. Keep in mind that the content you create must rank higher for not just voice searches but also traditional searches.
Conclusion
Long-tail keywords may not be a top priority for many, but when implemented with the right amount of work and efforts, they can be a source of easy and direct way of ranking higher on search engines. After all, long-tail keywords are a great example of the adage that not even the smallest things must be missed out when it comes to improving your SEO.
Agencies just love our SEO Audit reports. It helps them close SEO deals faster. Some of them have been asking for new features in the SEO Audit report for some time now. As always, we have been listening to their feedback and after a lot of research and brainstorming, we have rolled out some awesome features to our SEO Audit report.
Top features you'd love!
Do you know that more than 50% of all searches will be voice searches by 2020! So, is your business ready? Our proprietary algorithm tests your local business for voice search readiness and shows how your information is picked up by Google Assistant in real-time.
We've upgraded our SEO Audits to check your business for local visibility issues including NAP (Name, Address, Phone) consistency in Top 8 sites now instead of 4 in the earlier versions.
(Top 8 sites include – Google, Bing, Yelp, Facebook, Merchant Circle, Tupalo, CitySquares and HotFrog)
Learn what people are saying online about your business. We check your business reviews on Top 6 sites now instead of 3.
(Top 6 sites include – Google, Facebook, Yelp, Merchant Circle, CitySquares, HotFrog)
Plus tons of changes under the hood to make SEO Audit reports run faster and deliver more accurate results.
Please start using our new SEO Audit Report. Don't hesitate to share your valuable feedback with us. You can also get in touch with our Support team to know more about this New SEO Audit Report.
Free Instant SEO Audit Of Your Website
Here are the latest pay per click updates we have curated for you this month.
Are you getting the best return out of your digital marketing? Need an extra pair of eyes to review your online game plan? Let our experts take a look at your current state and do a comprehensive digital marketing analysis at no cost to you. Please call us at (800) 379-2829 or contact us today and we will get to work right away.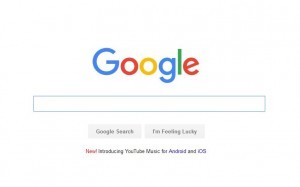 Search engines are one of the most valuable inventions of the past several decades. Nearly everyone utilizes a search engine on a daily basis, and most can find what they're looking for on the first few pages. Given this fact, it is important for any business or organization to understand how search engines work in order to reach a broader market.
The Basics of Search Engine Optimization
Search engines utilize algorithms to return the most relevant links when any given combination of words is entered into the search bar. While every piece of content written on a website is optimized according to a certain brand and marketing strategy, utilizing certain keywords can help any link appear sooner in search engine results. This can be effective for helping smaller organizations become more popular.
Discovering Keywords
Finding the right keywords and key phrase is vital for effective SEO marketing. While entering the right words into a piece of web copy will give it a better chance of being displayed earlier in a search engine, it is important to analyze exactly which words are effective. Multiple tools are available which track the performance of various words.
These tools are not only helpful for determining word choice, but they can also give information on word frequency. Utilizing too many keywords can result in copy being viewed as spam by search engine algorithms. However, using too few keywords can cause copy to be buried in the later pages of search engine results.
Mobile and Social Media Marketing
Given the popularity of apps and social media, it is vital for companies to understand how SEO practices work with these platforms. Utilizing an active marketing campaign for mobile devices and social media pages is always a good idea, especially if the campaign utilizes relevant keywords and key phrases.
All-in-One SEO Marketing Solutions
While this aspect of marketing is relatively new when compared to traditional methods, it is becoming more popular as technology grows. Getting a proper grasp of SEO marketing is beneficial for any business, and the best way to do this is by utilizing a company that specializes in this industry. Companies like eBizUniverse have the experience needed to help you find effective keywords and place them strategically in copy to improve online marketing efforts across multiple platforms and devices.
Photo credits http://www.siteweb.co.za
 "Move fast and break things. Unless you are breaking stuff, you are not moving fast enough." – Mark Zuckerberg
SEO Changes in 2015: Search Engine Optimization or SEO is now a key component of many business marketing strategies. From the word optimization, the design must be fully perfect, functional, or effective as possible. It must be flexible to changes and trends. The SEO should be monitored on the effectiveness of any changes made so as to make continuous improvement. This 2015, what are the things that we should expect in SEO? What are the new developments and tools that we should adopt? This article will help you to know what the new trends are in SEO this 2015.
SEO Updates 2015
Change is unstoppable in the world of internet and technology. Searching for new methods and algorithms are being performed regularly in order to improve what is currently being enjoyed by internet users. Since SEO is aimed to give the users the best and fastest search results, what are the new trends in SEO that we should know and adopt this 2015?
SEO: What it Used to Be vs. What it is Now
SEO is has completely changed from the past. Day by day Google is rolling out their algorithm updates and forcing webmasters to change their strategy too. What it used to be is history; what it is now is a key to enjoy ROI. So, it's the time to ditch your old SEO methods and update you with new SEO methodologies.
Keywords Selection: Previous SEO keywords used to be singular to promote websites. An example, if people had a keyword "SEO Company India" then they only had to use 'SEO Company India' in their activity. People never thought about its synonyms and matched versions and always used to push a single keyword. It used to be a singular keyword and page focused.

Content Creation: With past SEO people used to create content for Search Engines. It didn't matter whether it is informative or not and whether it meets with users searches or not. They don't regard to quality of content or relevance.
But now with today's SEO they have to use quality content and write original and real content that interacts users with their website. Always focus to your users and NOT for BOT.
3.       Link Building: Previous SEO was for spammers who did not think about quality of links and only believed in creating links for spam purposes.  They did not have an understanding about page authority, domain authority, page rank, alexa rank, etc.
But in today's SEO one and only one quality link matters.  Do research before creating links for website; check their page rank, domain authority, page authority, category and other terms.
Read more at <http://webbraininfotech.weebly.com/blog/archives/03-2015>
SEO Trends 2015
Here are the most important factors to consider in SEO 2015.
Google's latest Mobile Update
Google is constantly updating the algorithm used for Search Engine Ranking Positions (SERP), allowing Google searches more beneficial for users and website owners alike. It ensures more relevant results for Google searchers, and enables small businesses to obtain a better SERP. Make sure your website conforms to Google's latest Mobile Update.
Keywords and location
It is a good idea to review your keywords every now and again, for content marketing and Google Adwords. Use more descriptive phrases, focus on certain areas you would like to attract customers in. There are many online keyword tools to use for ideas and suggestions. It is also advised to use your location in your keyword phases, and should be used in you page titles and H1 tags.
Social media pages
Keeping your social media pages updated with regular valuable content will definitely pose a few advantages in the long run. This will help you create a better online presence, introducing your potential customers to your brand. This will also give your company brand credibility when featuring on social media platforms.
Content content content…
We can't stress enough the importance of relevant and regular content on your website. Your SEO strategy should include a well-thought out content marketing plan. It is also important to apply best SEO practices and guidelines when writing content, to gain maximum advantage and exposure online.
Dedicated pages for products or services
By creating pages for specific services or products, you are automatically creating keyword rich URL's, which can do wonders for your SEO ranking.
See more at <http://www.siteweb.co.za/seo-in-2015-10-major-ranking-factors/>
 

SEO Tips for 2015
It is very important to always keep your website design up to date to the new trends to get high ranking in search results. Below are the SEO tips that you can follow to get what is being expected this 2015.
Creating the Best Possible Website
One aspect of online marketing and sales to always keep in mind is the fact that most internet users only give a webpage a small amount of time to load before moving on to a competitor site. Presenting your SEO content in the best possible way should always be done using a template that allows the page to load as fast as possible. Content can use a variety of media, including text, pictures, video and audio to attract users to a website. Making sure video, pictures and audio are not too large is a good way of speeding up loading times and limiting the number of lost customers and clients.
Update SEO Content, Titles and Pictures
In the past, the actual content included on a website was often given a low priority over the inclusion of keywords at a specific density. Improvements made to algorithms included by major search engines now make it more important than ever that each piece of SEO content is well written and presented correctly when using a template. Updating content on a regular basis is a good way of making sure potential clients return on a regular basis to a particular site is always a good idea, with well-presented and accurate titles and pictures also an important part of web design.
Take Advantage of Google+
One of the fastest growing areas of Social Media and Internet searches is the use of Google+.  Free to join and use, your followers can keep track of your content and view your profile on a regular basis by viewing the information held on this platform. Having a large number of followers and making sure that your profile is included across a large number of circles is a good way of driving up traffic to your website and content. As Google introduces more and more authorship platforms and details, being aware and a member of these sites is more important than ever.
Look for Errors with Google and Bing
The major search engines of Google and Bing have introduced Webmaster tools that can be used by any registered website to check for problems that reduce search engine results and lower rankings during searches. Even when using a template to create a website links and other content may be out of date and be classed as an error by search engines, which lowers the ranking of any website. A simple registration process is undertaken, which is followed by the owner of a site being notified of any issues that can then be worked on to improve the SEO content and the ranking of their website during online searches.
Excerpt from <http://customerthink.com/5-seo-tips-for-2015/>5 SEO Tips

 Mobile-Friendly SEO is Now a Must
With Google's most recent mobile friendly algorithm update, the mobile user experience is now a very important factor in Google's search engine ranking algorithm. In January 2015, mobile searches officially surpassed the desktop searches and will continue to grow throughout the year. Early estimates say that there will be as many as 50 billion local searches using mobile devices in 2015.
Online Security Is Becoming More Important in Rankings
If your website manages online payments and personal customer information, you have to make sure proper security measures are taken to safeguard that information. For example, using security certificates and HTTPS instead of HTTP will help your website rise in search engine rankings this year. All major Content Management Systems will have validators to ensure security measures on your website. Be sure to contact your support team if you do not know what security tactics are being used for your customers.
 Excerpt from <http://www.tributemedia.com/blog/2015-seo-trends-never-give-up…optimizing-your-website>
 Tips and Techniques for Keyword Analysis
The Below list will help to improve the Keyword Analysis better.
Use this Google Keyword Planner for Keyword research
Find Less Competitive Keywords with high search Volume
Choose Key phrases
List out Relative Keywords by relevance
Excerpt from <http://www.bestseoideas.com/best-practices/seo-tips-and-tricks>
If you would like to get high ranking in Google search, check out this video by Steve Nuttal for the Google tips and tricks that you can apply to your website.
On-Page SEO for 2015
http://www.digillenceweb.com/wp-content/uploads/2014/03/seo-on-page.png
What's hip at on-page SEO in 2015? You will find here the best tips and tricks to guide you in improving your website and achieve your aim to rank first in SEO.
Excellent SEO Tips to improve On-Page optimization
Use these free top 10 WordPress SEO tips for better on-page SEO for WordPress blogs.
Interesting and Descriptive to read
Quality of the Content
Short and Sweet Title
Relative Meta Description
Use this Optimal Keyword Density Ratio in content
SEO Friendly URL
Keywords in First Paragraph
Use of Headings
Focusing Keywords
Image Optimization
Interesting and Descriptive article – No one is going to like long boring articles so instead write content that's interesting to read and provide clear descriptive content.
Quality of the Content – Don't copy and paste content from other websites that will never bring you traffic. Google has very good eye to find the duplicate content. Avoid keyword stuffing and other black-hat SEO tricks.
Shot and Sweet Title – Title must be relative and the keywords must be present in the title. Regarding length, it is better to keep the characters between 40 to 65.
Relative Meta Description – Write a short and sweet 156-character long description that will explain your  article – this will help in the Search Engines Results Page.
Optimal Keyword Density Ratio – Maintain your keyword density in a safe manner in order to avoid getting Google algorithm penalties.
SEO Friendly URL – URL of the content must be meaningful to the content. The search engine will then highlight the URL keywords to boost your SEO.
Keyword in First Paragraph – Use the keywords in first paragraph so search engines know that this is the content that furthers explains the article title.
Use of Headings – Use proper headings tags h1, h2, etc. It will make readability easier and split your sections into 'chapters'.
Focusing Keywords – Highlighting the keyword with strong or em tags; this will increase the visibility of the point you are trying to pass on, and it will add some weight in SEO.
Image Optimization – One image can provide more context better than any story you can write, so be sure to optimize any image using proper alt tags.
Make Internal Links
You should add some internal links to connect each post and page, because it is main factor to optimize on-page tips. Try to correlate posts with each other. It will increase visitors interest, time on site, and page views. Google loves natural high quality internal links.
Increase Site Speed
Page speed matters much more for a website page rank. Site speed will increase user experience and the user will love to visit website. Users hate when a website takes too long to load.
The following things may slow down your website:
Added videos as well as other media
Adding more images in posts
Images that are not compressed, or not given dimensions
Improper coding of website
Use of unnecessary plugins
You should try to:
Use appropriate images and videos in each post.
Improve coding of your website
Do not use unnecessary plugins
Compress images and give dimensions to each image.
Outbound Links
Outbound are those links which are used in posts to link to other websites. Outbound links help to get ranked within Google, because if you provide a link to high authority websites, it will not only increase your page authority but also increase response rate if someone gets exact information from reference website. So try to add some links to other websites. and try to give links to high authority websites.
Design Mobile Friendly Websites
This is the time where mobile dominates the internet. Approx 40% users were using mobiles for internet use, but according to an estimate that will increase up to 60% in 2015. You must make your website mobile friendly, so that mobile users can easily access your website.
Read more at <http://masijee.com/seo/on-page/on-page-seo-tips-and-tricks-for-2015/
Google Updates for SEO in 2015
Google continues to update its search algorithm in order to give the most useful results for internet users. The changes has been profound over the years and in 2015 the frequency will continue to increase. How this can affect SEO in 2015? The following article gives insight on how the quality of SEO and rankings will get affected by Google updates.
http://cdn2.business2community.com/wp-content/uploads/2015/01/seo-best-practices.jpg.jpg
Google's Latest Update: How Quality is assessed and Rankings are affected 
It is not often when Google updates its search algorithms. But when it does, the markets wait with much anticipation as it is difficult to predict what is in store and how the search giant is going to bend the rules. Many search marketers have started noticing or anticipating some major changes in the last few months. And Google did not disappoint them. It finally admitted that some changes have been made to the algorithm, particularly to the sector of "Quality Content".
Google Results have been impacted following the confirmation of this change. Keep in mind, this change is no ordinary one – it has taken place in the core algorithm itself. This is not a Panda related update or change for sure. So, the way of understanding it and taking measures should be different.
Google is yet to completely reveal or explain in broad terms what changes have been incorporated in real time; but it has ensured that it is not any spam-related update. It has also expressed that this change is in terms of how Quality Signals will be processed.

Plans to Handle It
Google will provides more updates on their recent change as millions of businesses have been eagerly waiting. But at the same time, we have been analyzing and calculating and re-calculating to find the best possible road map to tackle the surprise!

Quality is the Key
Now you no longer can ignore the quotient or standard of your content. Webmasters have been looking for more and specific updates, but one thing is for sure that all poorly developed content and relevant websites' rankings will be lost into oblivion pretty soon.
The article below is a latest update from Google taken from SEO Aim Point website. Prepare yourself for the possible effects that it may bring in your ranking.

Excerpt from <http://webbraininfotech.weebly.com/blog/googles-latest-update-how-quality-is-assessed-and-rankings-are-affected>
"Google Panda 4.2 Rolling Out – SEO Update 2015"
Many webmasters and search engine optimizers may not have noticed that the Google Panda 4.2 update roll out has been incredibly slow.  According to Google, this slow update can take months to fully roll out. If you are not seeing any changes, it can impact your site later also, so be the ready for the changes in your ranking.
https://seoaimpoint.files.wordpress.com/2015/07/panda-4-2-update-2015-refreshing.jpg?w=300
 Read More at <http://seoaimpoint.blogspot.com/2015/07/google-panda-42-rolling-out-seo-update.html>
Following the new trends in SEO is very essential in getting the highest rank as possible in internet. It's time to move beyond static keyword and other means of building your website. It is better to work on it now and boost the level of your quality and speed to become more successful in SEO this 2015.
https://sp.yimg.com/ib/th?id=JN.FALMINY%2fZ5UlYKRTSQhBag&pid=15.1&P=0

What is SEO?
Search engine optimization (SEO) is the process of affecting the visibility of a website or a web page in a search engine's unpaid results – often referred to as "natural," "organic," or "earned" results. In general, the earlier (or higher ranked on the search results page), and more frequently a site appears in the search results list, the more visitors it will receive from the search engine's users. SEO may target different kinds of search, including image search, local search,video search, academic search, news search and industry-specific vertical search engines.
If you want to have organic traffic for your business, then you must learn the basics of SEO. Even if you have people working for you, learning SEO is a must for all business owners in this age of information technology. As search engines, especially Google, changes their "algorithm… businesses must consistently keep up with these changes. Even if you use purely "white hat" SEO, your competitors are out there and you must deal with this changes ethically and strategically.
So let's get to the most basic concepts of SEO.
.
What is SERP?
Short for search engine results page, the Web page that a search engine returns with the results of its search. The major search engines typically display three kinds of listings on their SERPs. Listings that have been indexed by the search engine's spider, listings that have been indexed into the search engine's directory by a human, and listings that are paid to be listed by the search engine.

How is your website performing in Google searches? Use our Instant Audit Tool to find out:

[button size="big" text="FREE INSTANT Website Auditor Tool" link="https://www.ebizuniverse.com/seo-audit-request-form/" color="blue"]

.
What Role Do 'keywords' play in SEO?
For search engine optimization (SEO), keywords are the connector, the relationship between you and your prospects, established and indexed by the search engine. Users search on words or phrases, and, if your site is well optimized, your pages turn up in the search results.

The starting point for SEO is having a clear and thorough understanding of which keywords are relevant and will perform for your site.

Common mistakes

The mistakes often made at the start of the SEO process:

– Not thinking broadly enough about which keywords could be effective.

– Selecting keywords that people don't actually search for.

– Being unaware of which search terms are most popular among customers.

It also is important to remember that the search engines are working on behalf of the end users, not for the Web site owners, and will do everything they can to recognize when they are being sold to. Your content needs to be engaging and relevant in order to guarantee returning relevant traffic.
How Does Social Media Impact SEO?
A link that is tweeted many times as opposed to a link that was never tweeted, will have higher visibility in search engines
Content shared across social media is taken into consideration by search engines as indication of quality information
Content that has been extensively tweeted about can cut indexation time by 50%, while reducing the time it takes Googlebot to find your content from 2 hours to 2 seconds
The amount of quality connections, followers, and friends on social media that a user has is also a factor in how content will be ranked
A factor to consider when thinking of improving your SEO is continuing to use your keywords in the content you're posting across social media
Overtime the more content that is shared about your website across social media, the more rankings your website will receive across the major search engines
What is the importance of quality content?
Google continues to adjust its algorithms to make it harder for spammy on-page content to rank highly and Matt Cutts has made it clear that only quality content will be easily discovered via Google search. Bing has also stated that content checks are key for marketers who want to see an increase in rankings on Microsoft's search engine.
12 Ways To Improve SEO For A Website
Tip #1 – Use WordPress
WordPress, straight out of the box, comes ready to embrace search engines. Its features and functions guide a search engine through the posts, pages, and categories to help the search engine crawl your site and gather the information it needs to include your site within its database.

WordPress comes with several built in search optimization tools, including the ability to use .htaccess to create apparently static URLs called permalinks, blog-rolling, and pinging. There are also a number of third party plugins and hacks which can be used for search engine optimization (SEO).
 .
WordPress Is "A Fantastic Choice"
Matt Cutts praised WordPress for being SEO-friendly platform. WordPress automatically solves a ton of issues bloggers might have. It is a fantastic piece of software, makes your site easily crawlable by search engines, solves some 80-90% of mechanics of SEO and is the first big step anyone can take towards creating a popular online business. Watch the full presentation and see the full list of tips below:
Google's Matt Cutts discusses ways to manage SEO from within WordPress. Although below video is several years old, 98% of the information in it is still valid. This is a must see for any business or blogger using WordPress to publish content.
Tip #2 – Choose an SEO Friendly WordPress Theme
As a blogger, your two main goals are creating quality content and driving as much organic traffic as you possibly can to your site. As such, you should be careful when choosing your WordPress theme. While WordPress is generally SEO-friendly, few WordPress themes out there are optimized to rank high on search engines. Below are just two top SEO friendly WordPress Themes.

SCHEMA

This theme only got released a few months ago due to the high demand for a modern WordPress theme that is optimized right out the box. And this is where Schema comes in, it has been well accepted within the WP community as one of the best. Schema as also best mentioned in our fastest loading WordPress theme collection that Google has announced in recent years that a site's speed does contribute to a site ranking signal.
https://mythemeshop.com/themes/schema
SociallyViral

Socially Viral is laid out in a way that increases your readers time on site and page views Created by MythemeShop the guys who created Schema, you get the same attention to detail and built-in SEO options. You might want to consider this not just for its search friendly coding but to help you rank more social shares and traffic. Other noteworthy features of this theme include mega menus, social share buttons, WPSubscribe Pro plugin
https://mythemeshop.com/themes/sociallyviral/
Tip # 3 – Do This WordPress SEO Checklist
Install SEO Plugin. Google Analytics for WordPress and SEO for WordPress, these plugins will make your life 10x easier!
Install Social Sharing Plugin
Disallow category and tags pages in robots.txt
Set Post Name as URL in settings
In each page or post use proper image with proper alt tags
Install Analytic plugin and add analytic code
Verify site with Analytics code for Google webmaster
Install sitemap.xml and submit in Google webmaster
Tip #4 – On Page SEO
In search engine optimization, on-page optimization refers to factors that have an effect on your Web site or Web page listing in natural search results. These factors are controlled by you or by coding on your page. Examples of on-page optimization include actual HTML code, meta tags, keyword placement and keyword density.
Here's a great infographic about On Page SEO from Ben of SimpleContentCreation.com. Ben is passionate about content creation and sharing his experiences, creativity and knowledge to everyone who is interested. Here's his 10 Easy Steps To Better On Page SEO
.
Tip #5 Check Errors That Impacts SEO
Check your Google Webmaster tool for 404 / 500 errors, duplicate content, missing titles and other technical errors that Google has found.
https://www.google.com/webmasters/tools
You can also use BrowSEO to find even more technical errors. The most common detrimental errors people tend to make are 302 redirects that should be 301 redirects. BROWSEO is a web app that allows you to view any webpage without distractions caused by styles. It also highlights parts of a page that are relevant for SEO.
Use Screaming Frog to find broken links, errors, and crawl problems.
http://www.screamingfrog.co.uk/seo-spider
Tip # 6 Do Keyword Research Properly
Keyword research is a practice used by search engine optimization professionals to find and research actual search terms people enter into the search engines when conducting a search. Search engine optimization professionals research keywords in order to achieve better rankings in search engines. Once a niche keyword is found, it is expanded upon to find similar keywords. The process is usually aided by keyword suggestion tools, like the Google Adwords Keyword Planner, which offer thesaurus and alternate keyword suggestion functionality. Most of the time the various search engines provide their own keyword suggestion tools as well which also include the number of searches made for each of those keywords. This information is then used in order to select the correct keyword depending on the SEO goals of the website.
.
The ideal keywords you need to target are those that have high monthly search and relatively easy competing websites to outrank. This is a complicated topic but good thing there are keyword research tools that can help you out.
 .
Tip # 7 Know Your Enemy
Check your competitor link profiles. Once you know where their backlinks are coming from and what anchor text they are using, you can imitate and improve. You can use the following site to do your competitor analysis:
Ahrefs
Link Diagnosis
Open Site Explorer
Majestic SEO .
How is your website ranking in Google for searches? Get an instant website audit by using our tool:
[button size="big" text="FREE INSTANT Website Auditor" link="https://www.ebizuniverse.com/seo-audit-request-form/" color="blue"].
Tip # 8 Have At Least a 2000 Word Text In Your Articles
There are a lot of writing services out there that offers 500 word articles for webmasters.  It seems that this is the standard. But analyzing sites on page one of Google, statistics shows that you must have at least 2000 words. Here's a study from SERPIQ.com
"When it comes to content length, there are a lot of opinions as to what's considered "good." While there are no hard rules, it's generally assumed that more content is better…but is this true? Let's kick off the post with a graph of the average content length of domains on the first page of the SERPs:

For all of these graphs, our content length data does not include any html, css, or javascript, but it does contain the text found in sidebars, which could inflate the data slightly compared to just looking at the main content area."

As you can see, there is a drop in content length as we move from first to tenth position. On average, 10th position pages have 400 less words on the page than first position pages. This does point to the trend that higher ranked sites have more content, but keep in mind that this graph is not segmented in any way – this is just a graph of all of the SERPs we've analyzed.
 .
Tip # 9 Use LSI In Your Articles
Latent Semantic Indexing (LSI) Keywords are essentially keywords related to the keyword that you search for on search engines such as Google. In a nutshell, they are keywords that are semantically linked to your main keyword. In practical terms, Google has confirmed that by using more LSI keywords, your page will typically rank better. 
Tip # 10 – Link To Your Internal Pages
When we say internal linking, we are interlinking other contents of our websites with each other. For each of our articles, we must strive to link out to other related contents in our website.
An internal link is a clickable hyperlink which directs the user from one page to another page on the same website.  Below is a video tutorial that explains the process.
 .
Tip # 11 Do Off-Page Optimization
A good majority of people define Off Page SEO is all about increasing your backlinks, but they are wrong. Off Page SEO is all about branding and increasing your chances of getting backlinks. It is not about increasing backlinks because people can buy backlinks and increase the count, but that is not the optimial way because you will be gaming the system. There is a positive correlation between your site's popularity and the chances of getting backlinks. But the fact of the matter is that you do not have a popular site when you start.
Make sure that you claim your business / website name on major networks for reputation management reasons. One reason is to ensure that nobody else gets your account name on these networks. The second and most important reason is for you to have the chance to own all of the results on page one of Google for your business or website. Here are some of the major networks you should be signing up.
http://www.twitter.com/brand-name
http://www.facebook.com/brand-name
http://www.yelp.com/biz/brand-name
http://www.youtube.com/user/brand-name
http://www.linkedin.com/in/brand-name
http://brand-name.wordpress.com
http://brand-name.tumblr.com
http://pinterest.com/brand-name
http://www.hulu.com/profiles/brand-name
http://technorati.com/people/brand-name
http://about.me/brand-name
http://brand-name.posterous.com/
http://profile.typepad.com/brand-name
http://www.squidoo.com/lensmasters/brand-name
http://www.stumbleupon.com/stumbler/brand-name
http://www.etsy.com/people/brand-name
http://en.gravatar.com/brand-name
http://www.scribd.com/brand-name
http://brand-name.livejournal.com
http://brand-name.hubpages.com
http://www.flickr.com/photos/brand-name
http://photobucket.com/user/brand-name/profile
And don't forget about major social media sites like Facebook, Twitter, LinkedIn and Google+
Tip # 12 Ensure That Your Site Is Mobile Friendly
Google is all about the user, and these day people are more and more browsing through their smart phones. You can use BrowserStack to check your websites mobile friendliness. If you are using WordPress, you can easily browse for Themes that are already built for mobile browsing.
Now it is time to ACT! Find out how your website is doing in searches by our instant audit tool:
Ready to take the next step? If you are, interested in SEO Chicago services, contact us at 847-220-9541 now. We also opened an SEO Dallas operation, so if you're based in Dallas, Tx Feel free to contact us for a free quote.
Optimizing keywords is probably the most important SEO technique that you need to apply and watch out. Sometimes it can be very difficult for website owners who are not very familiar with the SEO process. Developing content and link building strategies that grow your audience, build your brand, and increase your SEO and revenue is crucial for your business. OutreachMama has the latest info and strategies on how to do this
How You Can Use Google Tools to Rock SEO
Changing and evolving with the continually "shifting" face of SEO is something we all have to do as SEO specialists. Google and other search engines are always improving their search results to bring us a higher level of quality.
Nowadays, Google and other search engines are putting an extremely high emphasis on the quality of the content, how it can benefit people, and doing away with nonsensical spam and other jargon from the search results.
But that's not all that's changing. If you really want to be part of the SEO business, "staying on top" of how the SEO industry changes is absolutely critical to the overall success of your SEO campaigns.
There's tons of tools available to help us analyze and formulate our SEO campaigns.
Google Tools Help Us Analyze Everything About SEO
Just as Google is on a mission to stomp out spam, they're also making headway in providing statistics and analysis tools we can use to revolutionize the way we perform online business!
It's truly an exciting time to be part of the Internet, and everyone with an Internet connection gets to witness what the Internet and a computer's mathematical capabilities are truly capable of.
Below are some exciting statistical tools that have already been released. And of course, there will be more tools like this released in the near future, bigger and better than the ones we currently have!
Google Knowledge Graph – This tool is taking SEO to the next level. Instead of continuing on the current path of keyword based search matches, Knowledge Graph is helping us to move past that, and now into semantic based, or to put it simpler, "relating to in logic", based searches.
Knowledge Graph is using entity mapping, commonly called Entity Recognition and Disambiguation (ERD). This technology advancement allows Google to understand how certain topics and keywords are "intertwined", and how they relate to each other.
Thus, Google now displays these "linked" subject results, based on how they're connected in the big scheme of things, so that we can have better search results listings based upon what's actually happening and how things are related to each other.
Google Analytics – This is a great tool we can all use to see how our websites are performing. The information you get from Google Analytics allows you to see many things about your website. You can gather this data to then analyze your current SEO efforts and what you can do to improve them.
Google Correlate – This Google tool allows you to see how search trends have changed over time. Google creates an informative graph that displays how many people have searched for an inputted search term over the course of time.
There's also many other Google Tools you can use to get a better idea of how to formulate a better SEO plan. Knowing how to use the information and graphs that the various Google tools display is key to proper SEO campaign development.
The Advantage to Long-Tail Keywords
When it comes to being an online marketer and trying to target keywords to rank for through SEO, everyone would instantly say they would rather rank for the "head terms", more than anything.
What are "head terms"? Head terms are specific keywords like football, aquariums, and skating. They're generally 1 word search terms that have TONS of queries every month, but no one can rank for them because the competition for them is so high.
What's the solution to this madness of unrankable keywords?
Introducing Long Tail Keywords – An Easy Way To Use SEO Campaigns To Pull In Profits
The key to long-tail SEO optimizing is the low competition. Let's look at an example to give you a better idea of what long-tail SEO actually means:
Terry is optimizing his site for the term "catastrophic life insurance". Now, if he would have chosen to try and rank for simply "life insurance", there's no way he could ever accomplish it. The competition is so high, that he would never accomplish anything at all.
But "catastrophic life insurance", on the other hand, is easy to rank for because the competition for this keyword phrase is so low.
Together with ranking for the search term "catastrophic life insurance", Terry decides to take his long-tail SEO optimization to the next level, and select an additional 500 long-tail search terms to add to his network of long-tail keyword optimized sites.
Over the course of 3 years, Terry was able to rank for 482 of the 500 long-tail keyword terms, and pull in many thousands of dollars in profit.
Long-Tail Keywords – A "Long Haul Approach" That Can Work For Everyone
Have you ever heard the saying : "All good things take time?"
Well, in this case, it's true! Ranking for a single long-tail keyword is fast and easy, but ranking for hundreds or thousands of them in order to pull in high profits takes time to accomplish.
And one key to remember about optimizing a site for a long tail keyword through SEO, is to NEVER over-inflate your content with too many keywords. Mentioning the keyword too many times will be an automatic red flag for Google to penalize your site.
A keyword density between 1-2% is optimal. Also, you'll want to make sure to not try and SEO optimize a site for more than one long-tail keyword on a single page/site, as this strategy doesn't work very well.
Using Affiliate Programs In Conjunction With Your SEO Campaign
The Amazon affiliate program is a great way to make money with your SEO campaign efforts. Amazon pays a generous amount to their affiliates for promoting their products. You can expect to make between 4-8% commission on each Amazon sale you make. If you've got a large network of sites promoting Amazon products, you can easily make a lot of money FAST.
ClickBank also offers a generous compensation program to their affiliates. ClickBank pays their affiliates between 1-75%, depending on the specific product sold, and the commission amount is ultimately set by the vendor.
eBay also has a great affiliate program that's making people a lot of money these days. The eBay commission rate varies according to an undisclosed algorithm, so the amount of money you make from commission amounts will be different for each product sale.
One thing to remember about eBay is that it's hard to get accepted into the program unless you have websites that get a lot of traffic. But for the websites that have high volume traffic, it works wonderfully!
Other affiliate programs work well with long-tail SEO optimization too, but you need to do your background research when it comes to choosing which affiliate programs to be a part of.
For example, if you're part of a organic soap affiliate program, then be sure that people are actually searching for that product, and that they're eager to make a purchase. Otherwise, you'll be "spinning your wheels" without any sales to show for it.