Digital marketing is all about using modern tools and social platforms to send targeted messages to audiences that benefit your business.
However, it isn't as easy as it sounds.
For newbies in the world of digital marketing, it's overwhelming to learn thousands of tactics, guidelines, and a bunch of information on how to scale a business.
For that exact reason, you will learn here the top 3 digital marketing strategies that thousands of successful businesses are applying to keep growing their profits.
The Proven 3 Strategies to Succeed with Digital Marketing
The Cambridge dictionary defines strategy as a "detailed plan for achieving success in situations such as war, politics, business, industry, or sport, or the skill of planning for such situations"
With this definition in mind, the top 3 digital marketing strategies become the top 3 detailed plans for your success.
#1. Build your foundations
Whether you're starting your business or have been around in a while, the first step of growth is to build strong foundations.
Having an online presence is not enough if you don't know what to do after you create your business online profiles.
You must create a website that converts and social media channels that reduce the communication gap between your company and potential clients – These will be your foundations.
If you already have an online presence, your strategy will be all about optimizing and strengthen those foundations.
In any case, you should pay attention to the following tips that will help you have a solid basement for your business:
Once you have worked to enhance all the aspects listed above, you will notice a considerable improvement in your numbers.
Take into account that SEO and Social Media are middle and long-term strategies. They take time to help you become an authority in your industry.
For that reason, the following strategy is to help you get results in the short run.
You may be thinking about why we listed as the first step a long-term strategy and not a short-term one. – It's a valid point.
However, having a sustainable business requires a combination of short, mid, and long-term strategies. And, you will never go so far without implementing the tips provided in step one.
#2. Be ready to build your ads
Promoting your business using social media ads and search ads provide results almost immediately when done right.
The best part of using digital ads is that you can optimize several relevant factors to help you show your ads to people who are more likely to buy from you.
For example, if you decide to start advertising on Facebook, you will have the ability to segment your audience by age, location, gender, behavior, tastes, and more.
In the case of search ads, you will use a different method to show your ads.
Google uses a Keyword Method. This means that you can set up your campaign to show your ads only when people search using specific queries.
For instance, if you have a shoe store, you can target people searching "best shoes to workout" or "shoe stores near me."
As you may notice, those two tactics can help you grow your leads database very fast.
If you want to grow your business fast, digital ads will be a valuable resource for you.
#3. Work your online Authority and Reputation
So far, you have learned the 2 digital strategies that will set up the base of your online success.
However, there's a third strategy that many times its ignored.
That's building your authority and reputation within your industry.
If you become an authority, you will have more probabilities of increasing sales as people will associate your brand name with high-quality products or services.
Now, to build your online reputation, you can choose among several different tactics that have been tested by hundreds of businesses worldwide.
The first tactic is to invest in content creation.
Content marketing has become one of the top priorities for new businesses in 2020. The reason is that great content adds value to your audience and attract more qualified prospects for your business.
When you think about content marketing, think about all the variety of formats that can help you achieve your goals. For instance, you can choose to produce videos, articles, case studies, software tools, e-books, and more.
The second tactic is to partner with another company in your niche.
Making a partnership to host an event or produce content can help you reach people you don't usually target.
In other words, you can be advertising your brand on your partner's audience.
The third tactic to build your reputation is to implement a link building strategy.
Building links to your website means that you create campaigns that will influence other companies, bloggers, influencers, and more people who publish content on their websites.
In simple words, it is like if you're getting recommendations from other websites.
You can also get published on sites like Forbes, Entrepreneur.com, or any other great platforms that usually obtain traffic from search engines, so your name is presented to a wider audience.
Finally, there's still a fourth strategy that will enhance the perception that customers have about you.
According to Search Engine Journal, 92% of young customers trust reviews. Also, the same report mentions that customers look for companies with at least 40 reviews to make a purchase.
For instance, if you want to grow your business, you need to start encouraging current customers to leave you a review. But most importantly, you need to start monitoring and managing online reviews as you keep growing your company.
Are You Ready to Scale Your Business with Digital Marketing?
Growing your business is a process that requires commitment.
In the digital world, you will find many tools and techniques that give results.
But, by implementing the strategies discussed in this article, you can scale your business using strategies that work for the short and long-term.
Are you getting the best return out of your digital marketing? Need an extra pair of eyes to review your online game plan? Let our experts take a look at your current state and do a comprehensive digital marketing analysis at no cost to you. Please call us at (800) 379-2829 or contact us today and we will get to work right away.
Managing your online reputation is one of the most important things your business needs to maximize performance and counteract certain conversations that are bound to harm the image and sales of your business.
Taking certain measures in the form of various strategies and techniques will help you generate more positive content and make it appear higher in search engine results pages (SERPs).
What you need to keep in mind is that while online reputation management (ORM) aims at maximizing the visibility of your positive content and boosting the image of your business, it also acts as a sort of preventive measure that shows you how to handle negative customer feedback and what you need to do to avoid negative customer experiences.
So, keep on reading to find out what you need to do to enhance your online reputation and promote your growth.
1. Encourage Online Reviews
The power of reviews is immense. After all, statistics show that 76% of consumers trust them as much as recommendations from people they know.
As a powerful form of electronic word-of-mouth marketing, leveraging online reviews is your secret weapon to promote your business in the most cost-efficient way.
Concerning positive feedback, your business can really benefit from it since it will show you what works within your operations.
However, negative feedback is inevitable but that doesn't mean it's the end of the world.
If you think about it, getting negative reviews will help you understand your customers and what got into the way of delivering amazing customer experiences.
Whether good or bad, finding a way to ask your customers for their valuable opinion is your golden ticket to collect customer feedback and use it in a way that will enhance the performance of your business.
The easiest and most cost-effective way to do that is through email marketing.
To get started, you simply need to find an amazing email marketing platform to give you the right tools to create amazing emails that will incentivize your audience to write a review about their latest purchase or your services.
If you haven't already leveraged the power of email marketing, there are numerous Constant Contact competitors out there that can give you access to an amazing email editor and marketing automation to help you collect reviews and get one step closer to mastering online reputation management.
Here's a great example from Lyft:
Do You Know Your Online Review Score! Check It Now!
2. Use Social Listening
Managing your online reputation is all about tracking mentions of your business through various social media platforms.
This practice is commonly known as social listening, a tactic that will let you track and analyze customer feedback and show you what they think about your brand and your products.
For instance, if a consumer starts to spread negative content around Instagram or comments on your posts and Facebook ads, then you need to be the first to know about it.
Letting such comments get out of hand without you intervening and offering insight can lead to controversies and, depending on the nature of the content, harm your online reputation.
So, finding and responding to negative comments and complaints is the best way to manage and prevent their negative impact.
At the same time, tracking and discovering positive comments will give you fresh user-generated content that you can acknowledge and redistribute across your social media channels to boost your online reputation and improve lead generation.
Question about social media? Let's Talk!
3. Take Advantage of ORM Services
Taking control of your online business reputation can be a difficult task, especially when you have a strong business presence and a massive target audience.
As experience has shown us, the wrong comment or reply can create a large volume of negative responses that will pinpoint the negative aspects of your company.
While you might think that things like this can easily be forgotten, time can't heal your brand reputation without you taking action.
Poor online reputation caused either by an unfortunate social media comment or poor customer service can be a major deal-breaker that will affect your sales and have a negative impact on your brand image.
Whether you have a stellar online reputation or you are struggling to get things back on track, getting all the help you can get to prevent or fix it can be your number one ally to success.
In this case, taking advantage of online reputation tools and services will help you see the bigger picture and offer you a valuable helping hand to fix your online reputation entirely.
Services like eBizUniverse, for instance, will assess your brand and come up with a custom strategy to boost your online reputation and get your sales back on track.
To get the most out of such services, always look for those that will give you strategies that are tailored for your business and step by step solutions that will help you thrive.
What's Your Online Review Score? Find Out Now!
4. Join Multiple Social Media Platforms      
As you've realized already, consumers use and engage with several social media platforms at the same time.
As it is natural, both your satisfied and dissatisfied customers will take it upon themselves to write about their experience with your company and products, post it and share it throughout social media.
If you want to be there when that happens, then you need to have a social media account across multiple social media platforms.
Having a great online reputation is all about avoiding controversial feedback and giving solutions to your customers' complaints, so you always need to be present across multiple social media networks if you want to maintain it.
On the plus side, setting up a social media account is completely free, so when you discover that your audience is posting about you on, let's say, Tik Tok, then it's time to create a new account and start catching up with your social media followers' content.
For Chipotle, creating a Tik Tok account was a win for the company:
Question about different social media platforms? Let's Talk!
5. Be Honest and Transparent
What consumers hate more than having a bad user experience with your products is deleting their comments about it.
Well, mistakes can happen whether you are a seasoned marketer or not.
Instead of deleting and covering up what your customers already know, try to address the issue and offer a genuine apology that will prevent backlash and show your audience that you appreciate their feedback.
As we've seen in the past, companies that delete negative comments and try to mislead their customers will always be in the eye of the storm since sooner or later the truth will be out and you'll have to deal with angry customers who will not hesitate to boycott your company.
Staying true to your values and admitting your mistakes is the first step to show your customers that you want to improve your business and deliver great customer experiences.
Here's an example from DiGiorno that leveraged a trending hashtag to promote their brand:
And here's the brand's apology after realizing the mistake:
Amazing Online Reputation Management Examples from Established Companies
1. Starbucks
It's only natural that the bigger and more popular your business gets, the more your customers are going to reach out to you on social media.
As social media users will grab the opportunity to express their love for your products and services, an equally large number of them will call you out on social media platforms for bad customer service or bad customer experiences.
For Starbucks, users making comments expressing their love for the brand and its products is nothing new.
Comments like these can supercharge a brand's image and create a positive disposition that assists their customer retention endeavors.
As more and more consumers favor positive reviews and amazing customer experiences, it is important for businesses to get more positive user-generated content that will not only help them attract new customers but also show the real value of their brand.
However, positive comments are always followed but negative comments that, if left unattended, can lead to negative disposition and misleading trends.
Here's a recent example from Starbucks:
No matter how small or big your customers' bad experiences are, you should treat them as equally serious and potentially harmful for your online reputation.
And if you don't hurry to give an explanation as to why that experience occurred in the first place, then you should be prepared for additional social media user comments that will expand on the initial comment's negative info.
For Starbucks, looking into their customer's complaint by sincerely apologizing and asking further details is the best way to show that you value both the customer and want to improve your operations.
Are you proactively managing your reviews?
2. Samovar Tea Lounge
Getting poor customer service will almost always lead to negative reviews from your customers.
Whether it is through social media comments or review sites, the message is always clear: you failed to provide stellar customer service and here's why.
While getting negative comments on your Facebook or Twitter page is a usual thing, collecting negative feedback on review sites can harm your online reputation more since potential customers will look through these sites to determine whether your business is worth their time and money.
Letting negative reviews without addressing your customers' concerns can be the spark that will fuel other consumers' disapproval of your business.
So, if you want to avoid that, then you should pay attention to what already successful businesses do to avoid that.
The Samovar Tea Lounge, for instance, usually responds to Yelp reviews by addressing the customer's concerns, offering them a solution and showing their potential customers that any unfortunate incident stems from multiple factors.
What makes this online reputation management endeavor efficient is that the person who was in charge that day takes the time to reply to the concerned customer.
By telling them that their feedback will contribute to streamlining their services during peak times better and by inviting them to revisit their business with the promise of providing more satisfying customer service, the brand shows that their customer's satisfaction is their top priority.
For businesses like the Samovar Tea Lounge addressing online reviews and customer concerns is an essential tactic to enhance customer service using technology and minimize the impact of single negative reviews.
3. EA Help
Online reputation management is an essential part of every business that wants to boost its brand image and have stellar customer service that supercharges their customer lifecycle marketing.
However, sometimes it is difficult to respond to every customer comment, especially when it comes to bigger businesses with massive social media followers who won't hesitate to leave a comment about pretty much everything bothering them.
To combat the problem, video game company Electronic Arts has created a separate Twitter account called EA Help that focuses exclusively on assisting customers with their games and accounts.
Dedicating an entire social media account that has more than 400k followers is a big step for a company that already has other customer service channels to solve their customer problems.
However, by doing so, EA manages to ace their online reputation management by giving their customers a familiar space to express their complaints and get answers.
Takeaway
Your online reputation can either make or break your business. Neglecting to monitor and take steps to fix it will create a negative disposition around your business that will affect your sales and overall performance.
To avoid getting caught in a negative online reputation storm, you should find the best ways to help you manage and maintain your online reputation.
After all, prevention is always better than cure, so next time you find yourself in doubt as to what you should do, take a look at these amazing ways and best examples and turn your online reputation management efforts into a piece of cake.
Know Your Review Score? Scan Your Online Reviews and Find Out Your Review Score Now! 
Wondering what your online reputation looks like? Run a scan of your reviews and get a free online reputation report!
Start Your Free 14 Day Trial Now
In October 2015, a woman looked out of her window and saw a black man wearing a black hoodie trying to get into a car. What she thought she saw was car theft. What she actually saw was an innocent young man simply getting into his own car. She called 911 and reported the alleged vehicle theft, which led to a violent arrest and excessive force from the police – all caught on a dashcam. That man was Lawrence Crosby, a PhD student at Northwestern University and the owner of the vehicle, and now the recipient of a $1.25 million settlement for his damages.
Lawrence Crosby's Controversial Arrest and Acquittal
Lawrence Crosby was on his way to Northwestern University's engineering lab to do some homework around 7:00 p.m. on a Saturday night. The woman who reported what she thought was theft decided to follow Crosby in her car so that she could give police his exact location. In the audio recording of the 911 call, the woman says, "It looked like he was breaking into the car…I didn't mean to, like, racial profile. I feel bad."
Police caught up to Crosby and pulled him over near 1500 Ridge Road. The dashcam footage of the arrest shows Crosby stepping out of his vehicle – both hands in the air, one holding a cellphone – to multiple police officers pointing loaded guns at him. As Crosby tries to peaceably explain that the car belongs to him, the officers tackle him and begin repeatedly punching and striking him – all while Crosby continuously says, "I'm cooperating, I'm cooperating." The officers kick and punch Crosby at least ten times.
At the scene, police verified that Crosby did, in fact, own the vehicle, but they arrested him anyway. The charge was for disobeying a police officer and resisting arrest. During his criminal trial, the judge acquitted Crosby of all charges. Crosby then filed a civil lawsuit against the City of Evanston, where the arrest occurred, and against the four police officers who used excessive force.
The Crosby Case Settles for $1.25 Million
During his civil case, Lawrence Crosby's attorney, Timothy Touhy, says the amount Crosby was seeking was fair and reasonable due to inappropriate use of force during Crosby's arrest.  Crosby himself stated that, had the police given him any opportunity to engage in conversation, none of it would have happened. One expert witness in the case, former police officer Dennis Waller, says Sergeant Anthony Correa should have taken control of the situation but failed to do so. Crosby now suffers from post-traumatic stress disorder, nightmares, and fear of police.
On January 23rd, 2019, justice sided with Lawrence Crosby. He received a $1.25 million settlement from the four police officers and the City of Evanston for his experience and damages. The Evanston City Council will review the settlement for approval on January 28th. Although the city manager, Wally Bobkiewicz, did not disclose the settlement amount, Crosby's attorneys confirmed the $1.25 million value of the settlement. The city's official statement post-settlement was that it was a "compromise of disputed claims, and the parties have not admitted liability."
One main reason Crosby's attorneys managed to settle his case for over $1 million was due to the significant damage to his online reputation. Thomas Bibby Varghese of eBizUniverse was asked to testify on behalf of Lawrence Crosby as an expert in online reputation and as an expert witness in the case. Thomas was deposed and it is his opinion that the arrest will continue to haunt Crosby during his life – the infamy of internet is forever.
The Key Role Online Reputation played in the High Settlement Amount
Lawrence Crosby is now a doctor. He received his PhD in engineering from Northwestern University. As the case's media consultant, Tom Shaer, pointed out during a press conference, Crosby came from extremely humble beginnings. He has worked hard and stayed out of trouble to get where he is now. Yet, thanks to the viral video of his violent arrest receiving almost 50,000,000 hits online, news of his arrest has literally spread worldwide.
Thomas B. Varghese and his team of online reputation experts was able to assess the reputation damages as a result of this case and their conclusion was that the damage was extensive and would take months or years to repair. The case became national news – forever associating the name Lawrence Crosby with an altercation with the police. In fact, when you search the name Lawrence Crosby, there are close to 20 million results.
Unfortunately, nothing Crosby can do will give him a clean slate. It does not matter that the courts dismissed his charges or that he won a settlement for the police officers' misconduct. When employers, colleagues, coworkers, and others conduct an online search for Crosby's name, they will see articles on his arrest, police officer testimony stating they had to punch Crosby in an "attempt to gain control," and the video of the entire event. Even after the settlement in Crosby's favor, Evanston police say the officers were complying with procedures during Crosby's arrest.
People may form their own opinions on the arrest and about Crosby himself based solely on what they find during an internet search. They may assume he must have done something wrong to get in that situation in the first place – even though he didn't. Crosby has spent his whole life working toward his education and creating a professional life. Now, thanks to Evanston police and the internet, he will never have the privacy of a normal citizen; even his innocence is one display; no one should have to be seen begging for their lives on a dashcam.
How Important Is Online Reputation?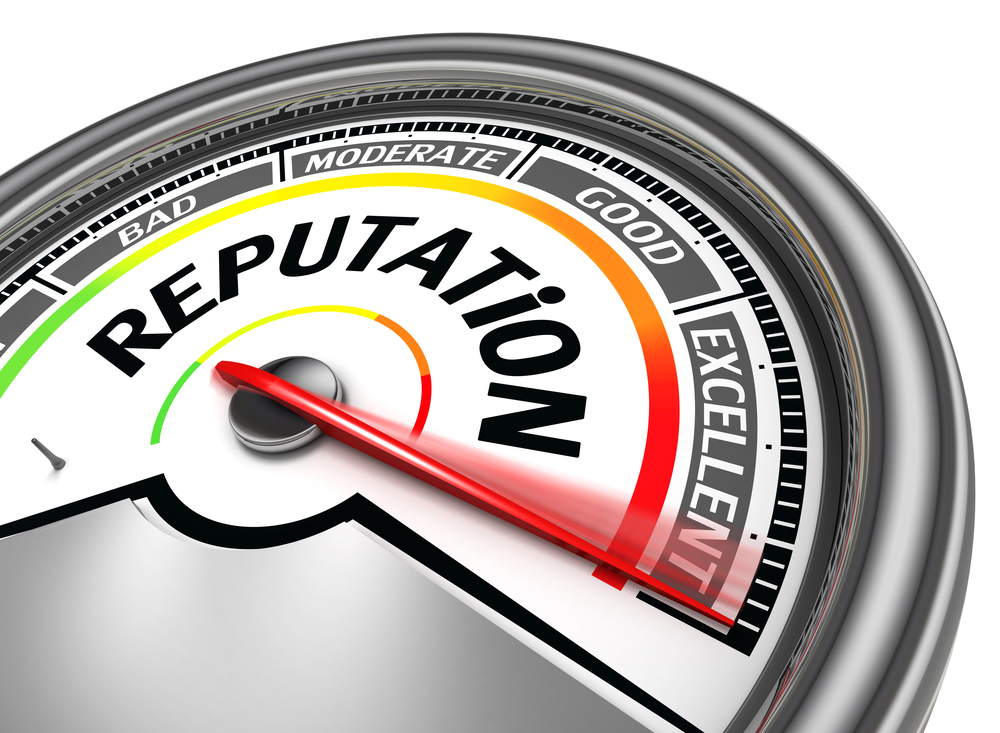 Today, public image rests largely on what comes up during an online search. Varghese explained in his testimony that Crosby will have to live with a "digital scar" because of the negative news articles and videos. Varghese says the experience will damage Crosby's professional, personal, and social brand – something that would take a substantial investment of time and money to repair. It is almost impossible to put a figure on Crosby's lifelong damages.
Lawrence Crosby will have to live with the arrest as a "digital scarlet letter" forever, as Tom Shaer puts it. The incident tarnished his online reputation in a way that will force Crosby to explain himself during job interviews and in many other situations. Mr. Varghese and other experts explained that to shift the media back in Crosby's favor is extremely difficult and costly; it would be a monumental online reputation management effort should Crosby decide to pursue the task of cleaning up his online reputation; it would also cause an incalculable amount of stress to Crosby himself. Therefore, Shaer argues, Crosby had no choice but to file a lawsuit against the city and the individual officers, in an effort to salvage his image.
As long as the video of Crosby's arrest still exists online, Crosby will have to live with its impact to his reputation for as long as he lives. He did nothing wrong, yet he will always have to deal with this unfair blight to his character and good name. It is the foreseeable longevity of the damage to his online reputation that helped him secure a $1.25 million settlement – something that will only partially make up for everything Lawrence Crosby has and will continue to suffer due to a justice system travesty.
Dr. Crosby no longer lives in Evanston. He is an engineer in Arizona and is now leading a forum on implicit bias at Stanford University. He hopes to use his experience to change society in a way that prevents anyone else from experiencing the same thing he did.
Have your reputation damaged and looking for help? Please reach out to us: call 800-379-2829 or submit form here.
Come join us on February 14th, 2019 at 11 AM as eBizUniverse presents: 5 STRATEGIES TO TRIPLE YOUR ONLINE REVIEWS AND BUILD A STELLAR ONLINE REPUTATION FOR YOUR BUSINESS
In this seminar, we will provide you with the tips and tricks on how you can build a stellar online reputation for your business.
Topic Outline
An understanding of what online reputation is and why it matters
Understanding your audience and how to build a reputable and profitable brand.
Tips on how to build a Stellar Online Reputation
Online Reputation – Devastating mistakes to avoid.
Specific tactics for improving the reputation of local businesses
2 Common mistakes that most local businesses make, yet can be easily avoided.
What to do when your online reputation is attacked
How to come back strong after a reputation attack, defuse negative search results and cleaning up the mess.
I have been Yelped! How to fix it.
Case Studies of Online Reputation Repair
Optimizing social media profiles and use it for your reputation
Building a brand that is trusted and admired for years to come.
Who should attend? Anyone who wishes to master online reputation management should register immediately. This is especially true if your company needs to improve its own reputation or don't have a reputation strategy in place. Even if you don't have any bad reviews yet, you don't want to scramble when you get a bad review, you need to put the strategy in place so even if you get a negative review, it doesn't affect your business. This is ideal for B2C and B2B businesses.
*Lunch Included*
The Internet has changed the way companies interact with their target market. Today, brands and consumers get together on different social media platforms, including Facebook, Twitter, and Google+. Social media marketing means more than just gaining followers and posting your products and services on social networks. To maximize your networks, you need to focus on customer engagement and brand credibility. These elements will help you reach your online marketing goals easily and enjoy higher ROI.
Here are our top four ways of improving your brand's online credibility and customer engagement.
Get to Know Your Audience
It's important to learn about your target market when starting a social media marketing campaign. This can make or break any kind of advertising efforts and your brand's credibility. When you don't know the right way to interact with your audience, you won't get a good reception. It's similar to attending a party without following the dress code. People will ignore you, worse, stare at you with accusing eyes. To avoid this social media marketing blunder, spend time learning about your audience before going social with them. You can start with the demographics: age, location, gender, and profession. This information will give you an idea of the language to use with your customers. Additionally, knowing your market's demographics lets you discover the type of content to share with your network. By posting interesting and relevant content, customers will more likely to think that you're a thought leader.
Set Goals and Maximize Social Media Tools
Before starting any campaign, make sure you understand the importance of social presence in your business. What can it do to improve your business? How do you want to benefit from it? To help you achieve your goals as soon as possible, think about using social media tools. Use applications that will make it easier for you to have a continuous presence online, such as a posting scheduler. In addition, think about using tools that can analyze your campaign. This way, you can tweak your marketing plan and ensure its success.
Be Regular
Becoming a credible brand doesn't happen in an instant. Credibility is a result of careful planning and consistent online presence. Spurts of activities on your network won't take you anywhere. You don't have to be always on it. You just have to be regular with your activities, otherwise, your market will forget about you. For instance, you may post 3 to 5 times a day or roll out a 2-week promo every month. Space out your activities at a manageable level.
Interact with Your Audience
It's called social network for a reason. Don't be the kind of brand that just constantly features their products and services. Interact with your network; reply to inquiries. Favorite or retweet tweets users share with you. Like or share posts of other Facebook users. By interacting with others, you're telling them that you're more than just a company that wants to get some sales from the network.
Social media marketing offers many opportunities for different types of businesses. Whether you're a startup, a medium-scale business, or a large corporation, you can drive sales and engagement through a carefully planned and executed campaign. It all starts with improving your online credibility.
Do you trust online reviews? If you're like the modern internet user who Googles just about everything before they make a decision, then you are no stranger to online reviews. Reviews that are found online are posted by users just like you and me. The review sites like Yelp, Insider Pages, Cityserach.com are the front runners where their die-hard users come together to talk about their experiences (good or bad).
In this day and age, your online reputation matters more than ever. Regardless of the field of your business whether you're a Doctor, Dentist, Chiropractor, Restaurant, Sandwich Store or a car repair shop, reviews can mean more business or lost business. Today your online reputation matters more than your offline reputation. A happy customer can rave about your services but a customer who isn't happy can do exactly the opposite and it becomes published on the internet forever. Patients are relying on online reviews when selecting a medical practitioner (Doctor, Dentist, Chiropractor) more than ever before.
What about book reviews that you read on Amazon? I've found some reviewers with no reputation on Amazon give 5 star reviews to a book and have left no other reviews at all. Some books by not so famous ones have hundreds of reviews. How do I know which ones are real and which ones are fake?
How much do you trust what people are saying? Do you trust online reviews when it comes to making a decision. I found a great post that I thought was interesting: http://www.huffingtonpost.com/nina-badzin/why-i-dont-trust-book-rev_b_1757048.html