In October 2015, a woman looked out of her window and saw a black man wearing a black hoodie trying to get into a car. What she thought she saw was car theft. What she actually saw was an innocent young man simply getting into his own car. She called 911 and reported the alleged vehicle theft, which led to a violent arrest and excessive force from the police – all caught on a dashcam. That man was Lawrence Crosby, a PhD student at Northwestern University and the owner of the vehicle, and now the recipient of a $1.25 million settlement for his damages.
Lawrence Crosby's Controversial Arrest and Acquittal
Lawrence Crosby was on his way to Northwestern University's engineering lab to do some homework around 7:00 p.m. on a Saturday night. The woman who reported what she thought was theft decided to follow Crosby in her car so that she could give police his exact location. In the audio recording of the 911 call, the woman says, "It looked like he was breaking into the car…I didn't mean to, like, racial profile. I feel bad."
Police caught up to Crosby and pulled him over near 1500 Ridge Road. The dashcam footage of the arrest shows Crosby stepping out of his vehicle – both hands in the air, one holding a cellphone – to multiple police officers pointing loaded guns at him. As Crosby tries to peaceably explain that the car belongs to him, the officers tackle him and begin repeatedly punching and striking him – all while Crosby continuously says, "I'm cooperating, I'm cooperating." The officers kick and punch Crosby at least ten times.
At the scene, police verified that Crosby did, in fact, own the vehicle, but they arrested him anyway. The charge was for disobeying a police officer and resisting arrest. During his criminal trial, the judge acquitted Crosby of all charges. Crosby then filed a civil lawsuit against the City of Evanston, where the arrest occurred, and against the four police officers who used excessive force.
The Crosby Case Settles for $1.25 Million
During his civil case, Lawrence Crosby's attorney, Timothy Touhy, says the amount Crosby was seeking was fair and reasonable due to inappropriate use of force during Crosby's arrest.  Crosby himself stated that, had the police given him any opportunity to engage in conversation, none of it would have happened. One expert witness in the case, former police officer Dennis Waller, says Sergeant Anthony Correa should have taken control of the situation but failed to do so. Crosby now suffers from post-traumatic stress disorder, nightmares, and fear of police.
On January 23rd, 2019, justice sided with Lawrence Crosby. He received a $1.25 million settlement from the four police officers and the City of Evanston for his experience and damages. The Evanston City Council will review the settlement for approval on January 28th. Although the city manager, Wally Bobkiewicz, did not disclose the settlement amount, Crosby's attorneys confirmed the $1.25 million value of the settlement. The city's official statement post-settlement was that it was a "compromise of disputed claims, and the parties have not admitted liability."
One main reason Crosby's attorneys managed to settle his case for over $1 million was due to the significant damage to his online reputation. Thomas Bibby Varghese of eBizUniverse was asked to testify on behalf of Lawrence Crosby as an expert in online reputation and as an expert witness in the case. Thomas was deposed and it is his opinion that the arrest will continue to haunt Crosby during his life – the infamy of internet is forever.
The Key Role Online Reputation played in the High Settlement Amount
Lawrence Crosby is now a doctor. He received his PhD in engineering from Northwestern University. As the case's media consultant, Tom Shaer, pointed out during a press conference, Crosby came from extremely humble beginnings. He has worked hard and stayed out of trouble to get where he is now. Yet, thanks to the viral video of his violent arrest receiving almost 50,000,000 hits online, news of his arrest has literally spread worldwide.
Thomas B. Varghese and his team of online reputation experts was able to assess the reputation damages as a result of this case and their conclusion was that the damage was extensive and would take months or years to repair. The case became national news – forever associating the name Lawrence Crosby with an altercation with the police. In fact, when you search the name Lawrence Crosby, there are close to 20 million results.
Unfortunately, nothing Crosby can do will give him a clean slate. It does not matter that the courts dismissed his charges or that he won a settlement for the police officers' misconduct. When employers, colleagues, coworkers, and others conduct an online search for Crosby's name, they will see articles on his arrest, police officer testimony stating they had to punch Crosby in an "attempt to gain control," and the video of the entire event. Even after the settlement in Crosby's favor, Evanston police say the officers were complying with procedures during Crosby's arrest.
People may form their own opinions on the arrest and about Crosby himself based solely on what they find during an internet search. They may assume he must have done something wrong to get in that situation in the first place – even though he didn't. Crosby has spent his whole life working toward his education and creating a professional life. Now, thanks to Evanston police and the internet, he will never have the privacy of a normal citizen; even his innocence is one display; no one should have to be seen begging for their lives on a dashcam.
How Important Is Online Reputation?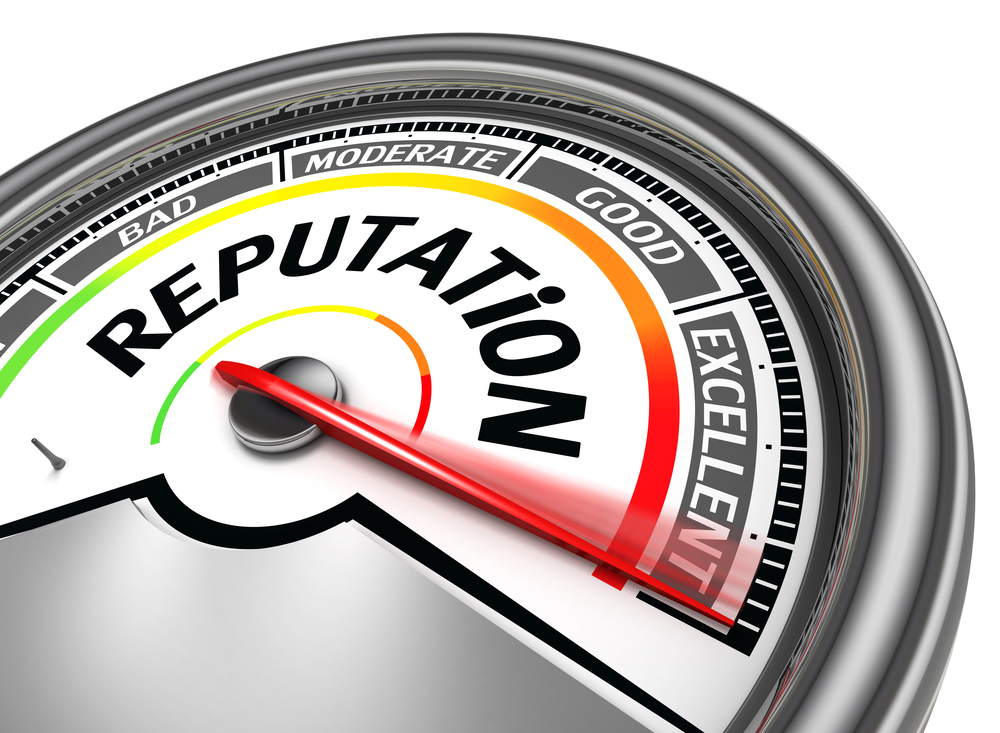 Today, public image rests largely on what comes up during an online search. Varghese explained in his testimony that Crosby will have to live with a "digital scar" because of the negative news articles and videos. Varghese says the experience will damage Crosby's professional, personal, and social brand – something that would take a substantial investment of time and money to repair. It is almost impossible to put a figure on Crosby's lifelong damages.
Lawrence Crosby will have to live with the arrest as a "digital scarlet letter" forever, as Tom Shaer puts it. The incident tarnished his online reputation in a way that will force Crosby to explain himself during job interviews and in many other situations. Mr. Varghese and other experts explained that to shift the media back in Crosby's favor is extremely difficult and costly; it would be a monumental online reputation management effort should Crosby decide to pursue the task of cleaning up his online reputation; it would also cause an incalculable amount of stress to Crosby himself. Therefore, Shaer argues, Crosby had no choice but to file a lawsuit against the city and the individual officers, in an effort to salvage his image.
As long as the video of Crosby's arrest still exists online, Crosby will have to live with its impact to his reputation for as long as he lives. He did nothing wrong, yet he will always have to deal with this unfair blight to his character and good name. It is the foreseeable longevity of the damage to his online reputation that helped him secure a $1.25 million settlement – something that will only partially make up for everything Lawrence Crosby has and will continue to suffer due to a justice system travesty.
Dr. Crosby no longer lives in Evanston. He is an engineer in Arizona and is now leading a forum on implicit bias at Stanford University. He hopes to use his experience to change society in a way that prevents anyone else from experiencing the same thing he did.
Have your reputation damaged and looking for help? Please reach out to us: call 800-379-2829 or submit form here.
Come join us on February 14th, 2019 at 11 AM as eBizUniverse presents: 5 STRATEGIES TO TRIPLE YOUR ONLINE REVIEWS AND BUILD A STELLAR ONLINE REPUTATION FOR YOUR BUSINESS
In this seminar, we will provide you with the tips and tricks on how you can build a stellar online reputation for your business.
Topic Outline
An understanding of what online reputation is and why it matters
Understanding your audience and how to build a reputable and profitable brand.
Tips on how to build a Stellar Online Reputation
Online Reputation – Devastating mistakes to avoid.
Specific tactics for improving the reputation of local businesses
2 Common mistakes that most local businesses make, yet can be easily avoided.
What to do when your online reputation is attacked
How to come back strong after a reputation attack, defuse negative search results and cleaning up the mess.
I have been Yelped! How to fix it.
Case Studies of Online Reputation Repair
Optimizing social media profiles and use it for your reputation
Building a brand that is trusted and admired for years to come.
Who should attend? Anyone who wishes to master online reputation management should register immediately. This is especially true if your company needs to improve its own reputation or don't have a reputation strategy in place. Even if you don't have any bad reviews yet, you don't want to scramble when you get a bad review, you need to put the strategy in place so even if you get a negative review, it doesn't affect your business. This is ideal for B2C and B2B businesses.
*Lunch Included*
The Internet has changed the way companies interact with their target market. Today, brands and consumers get together on different social media platforms, including Facebook, Twitter, and Google+. Social media marketing means more than just gaining followers and posting your products and services on social networks. To maximize your networks, you need to focus on customer engagement and brand credibility. These elements will help you reach your online marketing goals easily and enjoy higher ROI.
Here are our top four ways of improving your brand's online credibility and customer engagement.
Get to Know Your Audience
It's important to learn about your target market when starting a social media marketing campaign. This can make or break any kind of advertising efforts and your brand's credibility. When you don't know the right way to interact with your audience, you won't get a good reception. It's similar to attending a party without following the dress code. People will ignore you, worse, stare at you with accusing eyes. To avoid this social media marketing blunder, spend time learning about your audience before going social with them. You can start with the demographics: age, location, gender, and profession. This information will give you an idea of the language to use with your customers. Additionally, knowing your market's demographics lets you discover the type of content to share with your network. By posting interesting and relevant content, customers will more likely to think that you're a thought leader.
Set Goals and Maximize Social Media Tools
Before starting any campaign, make sure you understand the importance of social presence in your business. What can it do to improve your business? How do you want to benefit from it? To help you achieve your goals as soon as possible, think about using social media tools. Use applications that will make it easier for you to have a continuous presence online, such as a posting scheduler. In addition, think about using tools that can analyze your campaign. This way, you can tweak your marketing plan and ensure its success.
Be Regular
Becoming a credible brand doesn't happen in an instant. Credibility is a result of careful planning and consistent online presence. Spurts of activities on your network won't take you anywhere. You don't have to be always on it. You just have to be regular with your activities, otherwise, your market will forget about you. For instance, you may post 3 to 5 times a day or roll out a 2-week promo every month. Space out your activities at a manageable level.
Interact with Your Audience
It's called social network for a reason. Don't be the kind of brand that just constantly features their products and services. Interact with your network; reply to inquiries. Favorite or retweet tweets users share with you. Like or share posts of other Facebook users. By interacting with others, you're telling them that you're more than just a company that wants to get some sales from the network.
Social media marketing offers many opportunities for different types of businesses. Whether you're a startup, a medium-scale business, or a large corporation, you can drive sales and engagement through a carefully planned and executed campaign. It all starts with improving your online credibility.
Do you trust online reviews? If you're like the modern internet user who Googles just about everything before they make a decision, then you are no stranger to online reviews. Reviews that are found online are posted by users just like you and me. The review sites like Yelp, Insider Pages, Cityserach.com are the front runners where their die-hard users come together to talk about their experiences (good or bad).
In this day and age, your online reputation matters more than ever. Regardless of the field of your business whether you're a Doctor, Dentist, Chiropractor, Restaurant, Sandwich Store or a car repair shop, reviews can mean more business or lost business. Today your online reputation matters more than your offline reputation. A happy customer can rave about your services but a customer who isn't happy can do exactly the opposite and it becomes published on the internet forever. Patients are relying on online reviews when selecting a medical practitioner (Doctor, Dentist, Chiropractor) more than ever before.
What about book reviews that you read on Amazon? I've found some reviewers with no reputation on Amazon give 5 star reviews to a book and have left no other reviews at all. Some books by not so famous ones have hundreds of reviews. How do I know which ones are real and which ones are fake?
How much do you trust what people are saying? Do you trust online reviews when it comes to making a decision. I found a great post that I thought was interesting: http://www.huffingtonpost.com/nina-badzin/why-i-dont-trust-book-rev_b_1757048.html