Social media advertising is one of the most important digital marketing channels for most businesses. In order to boost your return on investment, here are 10 tips on how to create high-converting social media ads.
Write Compelling Headlines
The purpose of a headline is to draw the readers' attention. Of course, this also applies when it comes to social media (SM) advertising and there are different ways for how you can write compelling ad headlines. One is by offering value. Others are by trying to evoke emotions or asking a question.
You want to make clear that there's a reward for every person that is willing to spend the time to read your ad copy and click through to your site.
Also with headlines in general, you should try to be as specific as you can about your offer and, if it makes sense, include one or more numbers, since they are great to catch the users' eyes.
Here is a great example:
This is a rather bad one:
Free Social Media Audit for Your Business
Address Your Target Audience
Within your ad copy, make sure to address your target audience directly, which requires you to know who you are writing to in advance (more on audience targeting see tip #6).
For example, if you want to get dog owners to visit your eCommerce store and buy some of your premium dog food, you could address them with:
"Dear Dog Lovers,"
"To all passionate dog owners,"
"Are you concerned about the health of your furry friend?"
Focus On Benefits Instead Of Features
Truth is, people don't care about your product and its features – at least not to the same extent as you do. What they do care about are the benefits that these features provide. How can your product or service improve the users' lives? If you are not sure or don't know how to express these benefits, now is the time to put them on paper.
Did you get stuck focusing on benefits instead of features within your ad copy? Check out this helpful list with "101 Examples of Features Versus Benefits" to gain some momentum.
Include A Clear CTA
If there is one element that is most important for creating high-converting social media ads, then it's CTAs (Call-to-Actions). Every single one of your ads has to include a clear CTA, which basically tells users what it is that you want them to do next.
I know that especially in the beginning it might feel strange to tell someone "click here now and order premium dog food at 50% off", however, when advertising on SM, you have to provide clear instructions for your audience.
A CTA also requires you to know what the objective of your ad campaign is. Do you want users to sign-up for your email newsletter? Do you want them to download a free eBook? Or do you want to make more eCommerce sales?
Here are more CTA examples that you could use:
Learn More
Sign Up Now
Click Here to Claim Your Coupon
Start Free Trial
Make an Appointment
Free Social Media Audit for Your Business
Try Emojis
On the one hand, emojis can increase conversion rates. On the other hand, they might also make your ads look unprofessional. It really depends on your industry or niche and who you are marketing to.
Use Real Images With Real People
Images are likely the first element that a user sees when stumbling upon an ad. And everyone can tell the difference between a real photo showing a real person that works at your company or is one of your customers and a fake stock image.
Vwo.com, which provides a platform for businesses to perform A/B tests, has conducted a case study and found out that stock images "look fake and reduce trust on your website". It only makes sense that the same applies in advertising.
Become an Expert In Audience Targeting
People that don't like to fish won't spend money on fishing rods. Most men are not going to buy high heels. And young adults usually have no demand for rollators. That's why you have to put enough effort into defining a target audience for each of your marketing campaigns.
Facebook and Instagram, for example, allow you to choose one or more target locations (cities, countries or regions), your desired age and gender, specific languages that your target audience speaks, and most importantly interests and behaviors. An example for the latter would be "longline fishing" or "kayak fishing" in case you want to sell fishing rods.
It's also possible to exclude certain people to narrow down an audience. What's more, you can set a connection type, which lets you target users that have already liked your fan Page or people who already use your mobile app etc.
As a rule of thumb, the more accurately you describe your target audience, the higher your conversion rate will be. The downside is that if you get too specific, your audience might get too small and click prices increase.
Implement Retargeting With Custom Audiences
Another very powerful feature that Facebook and Instagram advertising provides are custom audiences. Custom audiences are an advanced tool that require you to set up a Facebook Pixel on your website.
After a user has clicked on one of your ads an lands on your site, every subsequent action will be tracked by the pixel.
eBizUniverse Uses The Facebook Pixel – Screenshot taken from ebizuniverse.com
For example:
Let's say that you run a promotion campaign for your eCommerce store. A users clicks on an ad and gets directed to one of your product pages. He then adds a product to the cart, but abandons the checkout process for whatever reason. With the help of Facebook's pixel, you can add this users to a custom audience, which also includes every other user that has abandoned the checkout process in your store. Then you could create a specific ad (maybe include a coupon) for this audience only.
The advantage here is that you already know that every user that is part of the audience is highly interested in your products. As a result, conversion rates are often much higher than what you can achieve with "regular" ads.
A/B Test 24/7 + Analyze Results
With SM advertising, you have to test everything that you do all the time. Test different ad images, different headlines and different ad copy. In addition to that, you should test a number of different CTAs and landing pages.
You can also test if your ads perform better on different days of the week vs. the weekend and at different times of the day. The possibilities are endless. The only thing that's important is that you don't lose track of what you are actually testing and not make false conclusions, which could cost you a lot of money.
What's more, all major social media platforms provide you with insights reports with information about how well your ads perform. Use these reports to learn more about your ideal customer.
The screenshot below shows how one of our Facebook ads performed for different age groups (left column).
Make Use Of Hashtags On Instagram
Instagram and to some extent Pinterest are the only networks where using hashtags is really important and makes sense.
Instagram relies heavily on hashtags and they are a great tool to connect with niche audiences. One of the reasons for this is that since the beginning of this year, Instagram allows users to follow specific hashtags. Stories and posts that use these hashtags will automatically be featured in the users' new sfeed.
Above that, the easiest way for users to find content that interests them is by using Instagram's search function, which again works with hashtags.
With Pinterest, hashtags can also be used by searches to find the type of content that they like. The platform recommends to use no more than 20 descriptive hashtags per Pin and suggests a mix of evergreen and time-sensitive ones.
Need our experts to take a look at your Online Marketing? Call us at (800) 379-2829 or contact us.
In a day and age when social media is known for how long information is archived, SnapChat is becoming more popular than ever, and now even businesses are growing into SnapChat. People do not share photos as often if they are worried about them being permanently available to anyone that comes across them.
With SnapChat, users send photos or videos that are erased in 1-10 seconds after they are viewed. This anonymity has quickly made SnapChat one of the fastest growing social media platforms.
Great spur of the moment advertising
Spontaneous advertising can be a great way to gain customers. For example, you might send a fun photo of what is going on at the office or that gives customers insight into how a product is produced. Sometimes great promotions do not need to take a lot of time or cost a lot to be great.
Flash sales

If there is one thing that will get a customer using SnapChat it is a great deal. For example, a business might occasionally send out an ad with a code for 10% of a purchase or give users an opportunity to purchase select merchandise first.
Incentive
In a competitive industry, it is essential to give people as much incentive as possible to utilize your business. Some firms have run marketing campaigns that encourage users to send a SnapChat photo of themselves using a product. In exchange, the customer gets sent a SnapChat photo that contains a discount. This can create two sales out of what would have been one.
Eliminates Frustration
When you have a discount code for a product or service, the code often is posted for much longer than it is good for. When a customer tries to use a code that is expired, they can become very frustrated because they do not understand it is old. With SnapChat your code is only available briefly and far less likely to be stored.
Send Videos with Ease
SnapChat is not just for sharing pictures. Short videos can be sent to customers and potential customers. Videos capture a lot of attention and can be educational as well as promotional. For example, a home improvement contractor may send out a daily short video with a tip for home maintenance. A self-help expert could send out a positive message once a week. Contact us today to get started with SnapChat.
Attention businesses: mobile users rule the Internet.
Most websites, search engines, and social media platforms are bending over backwards to engage and appease mobile users who visit their web browsers. Here are four ways that mobile users rule the World Wide Web:
Taking Over YouTube
According to YouTube's press page of statistics, the site has over one billion users (that's with a 'b'). YouTube visitors watch hundreds of millions of hours of videos every day, and an unbelievable 300 hours of video are uploaded to the site every minute. Additionally, half of the total YouTube videos each day are on mobile devices. Smartphone users are taking advantage of the mobile application, which makes searching for, saving, and sharing videos simple. Plus, showing a video to another friend in person is a social activity in and of itself.
Driving New Google Updates
In April 2015, Google used its blog to announce the arrival of a new, mobile-friendly update. This update helps mobile users find relevant results without winding up on pages that require zooming or tapping or include unplayable content. The update rewards mobile-friendly websites with a boost in search engine rankings, a key component in any business's ability to generate and convert leads.
The update also penalizes websites who are not mobile friendly.
Encouraging Social Media Platforms
Facebook and Twitter are desktop-based platforms that have been mobile-friendly for ages. Today, it seems that all social media applications must develop mobile capabilities in order to survive. In addition, more and more new social media platforms are being designed specifically with mobile usage in mind.
Increasing Amounts of Mobile Applications
The Apple App Store has surpassed over 100 billion mobile app downloads since its release in 2008. Although games such as Angry Birds and Clash of Clans remain popular, mobile applications are used for everything from gaming to online shopping. Smartphone users can listen to music, keep a food journal, deposit checks through mobile banking, master countless yoga poses, and do nearly anything else imaginable. In fact, many new apps are designed to increase productivity by tracking a user's mobile activity and letting him or her know where time might be wasted.
At this rate, it seems clear that the more we access the web on the go, the more accessible the sites we use will become!
Is your company routinely active on Twitter? If not, your business is missing out on countless leads and endless sales. You should take advantage of everything Twitter has to offer, from promoting products to reaching new customers and growing your brand. To find out how to take advantage of such a platform, please keep reading:
How to Use Twitter: Starting with the Basics
The popular social networking site Twitter boasts over 300 million active users, with 500 million users total. Unlike Facebook, where users can post paragraphs at a time, Twitter posts (called tweets) are limited to 140 characters each, except when replying to direct messages. The site is great for personal use, boasts countless celebrity users, and is an ideal way for businesses to connect and interact with potential customers. In fact, many users want to connect with companies as a way to voice their opinion, obtain behind-the-scenes information, and learn about promotions and discounts. A single tweet can reach thousands or millions of followers within an instant.
Utilizing Twitter to Promote a Product
Twitter continues to develop new ways to help businesses advertise using the site. For example, according to Karissa Bell for Mashable, Twitter now allows businesses to share or promote tweets from their analytics dashboard.
Having this capability makes it easier for small businesses to promote their product and gain sales using a secondary channel. In addition to employing promotional tweets, ways to promote products on Twitter include:
Posting a series of tweets as part of a gradual unveiling
Sharing clues and having users guess the answers
Introducing the product, and then hosting a Q&A with users
Post links to product-related posters, articles, videos, and press releases
Retweet customer feedback about the product
Sharing an image, in particular, is an easy way to increase customer interest and engagement.
More Ways to Engage Users
Since tweets are limited to 140 characters, you may think it would be difficult to engage users. In actuality, having a short allotted space makes it easier to respond to consumer complaints, comments, or suggestions quickly and easily.
The more active your business is on Twitter, the more new followers you will gain.
For single tweets, try posting witty one-liners or generating buzz with discount codes only found via Twitter. If it is relevant to your business, you can also utilize trending topics or hashtags to help increase visibility. You can encourage your followers to share tweets, or even run a promotion to help grow your audience.
To attract even more attention, embrace the ability to include a link within your post connecting people to a flier or video clip. Do not be afraid to share other relevant content or interesting information, as that is what will keep users coming back. Also, do not forget to review your analytics dashboard frequently. Studying data and demographics will help you determine and focus marketing on your target audience.
Building a Niche Follower Base
If you have a product that could be aimed at a particular niche, do not be afraid to follow people within the group.  For example, if you have a carpet that's designed for children, you might want to build your following base towards teachers, libraries, and stay at home moms who would order such a product.

What is SEO?
Search engine optimization (SEO) is the process of affecting the visibility of a website or a web page in a search engine's unpaid results – often referred to as "natural," "organic," or "earned" results. In general, the earlier (or higher ranked on the search results page), and more frequently a site appears in the search results list, the more visitors it will receive from the search engine's users. SEO may target different kinds of search, including image search, local search,video search, academic search, news search and industry-specific vertical search engines.
If you want to have organic traffic for your business, then you must learn the basics of SEO. Even if you have people working for you, learning SEO is a must for all business owners in this age of information technology. As search engines, especially Google, changes their "algorithm… businesses must consistently keep up with these changes. Even if you use purely "white hat" SEO, your competitors are out there and you must deal with this changes ethically and strategically.
So let's get to the most basic concepts of SEO.
.
What is SERP?
Short for search engine results page, the Web page that a search engine returns with the results of its search. The major search engines typically display three kinds of listings on their SERPs. Listings that have been indexed by the search engine's spider, listings that have been indexed into the search engine's directory by a human, and listings that are paid to be listed by the search engine.

How is your website performing in Google searches? Use our Instant Audit Tool to find out:

[button size="big" text="FREE INSTANT Website Auditor Tool" link="http://www.ebizuniverse.com/seo-audit-request-form/" color="blue"]

.
What Role Do 'keywords' play in SEO?
For search engine optimization (SEO), keywords are the connector, the relationship between you and your prospects, established and indexed by the search engine. Users search on words or phrases, and, if your site is well optimized, your pages turn up in the search results.

The starting point for SEO is having a clear and thorough understanding of which keywords are relevant and will perform for your site.

Common mistakes

The mistakes often made at the start of the SEO process:

– Not thinking broadly enough about which keywords could be effective.

– Selecting keywords that people don't actually search for.

– Being unaware of which search terms are most popular among customers.

It also is important to remember that the search engines are working on behalf of the end users, not for the Web site owners, and will do everything they can to recognize when they are being sold to. Your content needs to be engaging and relevant in order to guarantee returning relevant traffic.
How Does Social Media Impact SEO?
A link that is tweeted many times as opposed to a link that was never tweeted, will have higher visibility in search engines
Content shared across social media is taken into consideration by search engines as indication of quality information
Content that has been extensively tweeted about can cut indexation time by 50%, while reducing the time it takes Googlebot to find your content from 2 hours to 2 seconds
The amount of quality connections, followers, and friends on social media that a user has is also a factor in how content will be ranked
A factor to consider when thinking of improving your SEO is continuing to use your keywords in the content you're posting across social media
Overtime the more content that is shared about your website across social media, the more rankings your website will receive across the major search engines
What is the importance of quality content?
Google continues to adjust its algorithms to make it harder for spammy on-page content to rank highly and Matt Cutts has made it clear that only quality content will be easily discovered via Google search. Bing has also stated that content checks are key for marketers who want to see an increase in rankings on Microsoft's search engine.
12 Ways To Improve SEO For A Website
Tip #1 – Use WordPress
WordPress, straight out of the box, comes ready to embrace search engines. Its features and functions guide a search engine through the posts, pages, and categories to help the search engine crawl your site and gather the information it needs to include your site within its database.

WordPress comes with several built in search optimization tools, including the ability to use .htaccess to create apparently static URLs called permalinks, blog-rolling, and pinging. There are also a number of third party plugins and hacks which can be used for search engine optimization (SEO).
 .
WordPress Is "A Fantastic Choice"
Matt Cutts praised WordPress for being SEO-friendly platform. WordPress automatically solves a ton of issues bloggers might have. It is a fantastic piece of software, makes your site easily crawlable by search engines, solves some 80-90% of mechanics of SEO and is the first big step anyone can take towards creating a popular online business. Watch the full presentation and see the full list of tips below:
Google's Matt Cutts discusses ways to manage SEO from within WordPress. Although below video is several years old, 98% of the information in it is still valid. This is a must see for any business or blogger using WordPress to publish content.
Tip #2 – Choose an SEO Friendly WordPress Theme
As a blogger, your two main goals are creating quality content and driving as much organic traffic as you possibly can to your site. As such, you should be careful when choosing your WordPress theme. While WordPress is generally SEO-friendly, few WordPress themes out there are optimized to rank high on search engines. Below are just two top SEO friendly WordPress Themes.

SCHEMA

This theme only got released a few months ago due to the high demand for a modern WordPress theme that is optimized right out the box. And this is where Schema comes in, it has been well accepted within the WP community as one of the best. Schema as also best mentioned in our fastest loading WordPress theme collection that Google has announced in recent years that a site's speed does contribute to a site ranking signal.
https://mythemeshop.com/themes/schema
SociallyViral

Socially Viral is laid out in a way that increases your readers time on site and page views Created by MythemeShop the guys who created Schema, you get the same attention to detail and built-in SEO options. You might want to consider this not just for its search friendly coding but to help you rank more social shares and traffic. Other noteworthy features of this theme include mega menus, social share buttons, WPSubscribe Pro plugin
https://mythemeshop.com/themes/sociallyviral/
Tip # 3 – Do This WordPress SEO Checklist
Install SEO Plugin. Google Analytics for WordPress and SEO for WordPress, these plugins will make your life 10x easier!
Install Social Sharing Plugin
Disallow category and tags pages in robots.txt
Set Post Name as URL in settings
In each page or post use proper image with proper alt tags
Install Analytic plugin and add analytic code
Verify site with Analytics code for Google webmaster
Install sitemap.xml and submit in Google webmaster
Tip #4 – On Page SEO
In search engine optimization, on-page optimization refers to factors that have an effect on your Web site or Web page listing in natural search results. These factors are controlled by you or by coding on your page. Examples of on-page optimization include actual HTML code, meta tags, keyword placement and keyword density.
Here's a great infographic about On Page SEO from Ben of SimpleContentCreation.com. Ben is passionate about content creation and sharing his experiences, creativity and knowledge to everyone who is interested. Here's his 10 Easy Steps To Better On Page SEO
.
Tip #5 Check Errors That Impacts SEO
Check your Google Webmaster tool for 404 / 500 errors, duplicate content, missing titles and other technical errors that Google has found.
https://www.google.com/webmasters/tools
You can also use BrowSEO to find even more technical errors. The most common detrimental errors people tend to make are 302 redirects that should be 301 redirects. BROWSEO is a web app that allows you to view any webpage without distractions caused by styles. It also highlights parts of a page that are relevant for SEO.
Use Screaming Frog to find broken links, errors, and crawl problems.
http://www.screamingfrog.co.uk/seo-spider
Tip # 6 Do Keyword Research Properly
Keyword research is a practice used by search engine optimization professionals to find and research actual search terms people enter into the search engines when conducting a search. Search engine optimization professionals research keywords in order to achieve better rankings in search engines. Once a niche keyword is found, it is expanded upon to find similar keywords. The process is usually aided by keyword suggestion tools, like the Google Adwords Keyword Planner, which offer thesaurus and alternate keyword suggestion functionality. Most of the time the various search engines provide their own keyword suggestion tools as well which also include the number of searches made for each of those keywords. This information is then used in order to select the correct keyword depending on the SEO goals of the website.
.
The ideal keywords you need to target are those that have high monthly search and relatively easy competing websites to outrank. This is a complicated topic but good thing there are keyword research tools that can help you out.
 .
Tip # 7 Know Your Enemy
Check your competitor link profiles. Once you know where their backlinks are coming from and what anchor text they are using, you can imitate and improve. You can use the following site to do your competitor analysis:
Ahrefs
Link Diagnosis
Open Site Explorer
Majestic SEO .
How is your website ranking in Google for searches? Get an instant website audit by using our tool:
[button size="big" text="FREE INSTANT Website Auditor" link="http://www.ebizuniverse.com/seo-audit-request-form/" color="blue"].
Tip # 8 Have At Least a 2000 Word Text In Your Articles
There are a lot of writing services out there that offers 500 word articles for webmasters.  It seems that this is the standard. But analyzing sites on page one of Google, statistics shows that you must have at least 2000 words. Here's a study from SERPIQ.com
"When it comes to content length, there are a lot of opinions as to what's considered "good." While there are no hard rules, it's generally assumed that more content is better…but is this true? Let's kick off the post with a graph of the average content length of domains on the first page of the SERPs:

For all of these graphs, our content length data does not include any html, css, or javascript, but it does contain the text found in sidebars, which could inflate the data slightly compared to just looking at the main content area."

As you can see, there is a drop in content length as we move from first to tenth position. On average, 10th position pages have 400 less words on the page than first position pages. This does point to the trend that higher ranked sites have more content, but keep in mind that this graph is not segmented in any way – this is just a graph of all of the SERPs we've analyzed.
 .
Tip # 9 Use LSI In Your Articles
Latent Semantic Indexing (LSI) Keywords are essentially keywords related to the keyword that you search for on search engines such as Google. In a nutshell, they are keywords that are semantically linked to your main keyword. In practical terms, Google has confirmed that by using more LSI keywords, your page will typically rank better. 
Tip # 10 – Link To Your Internal Pages
When we say internal linking, we are interlinking other contents of our websites with each other. For each of our articles, we must strive to link out to other related contents in our website.
An internal link is a clickable hyperlink which directs the user from one page to another page on the same website.  Below is a video tutorial that explains the process.
 .
Tip # 11 Do Off-Page Optimization
A good majority of people define Off Page SEO is all about increasing your backlinks, but they are wrong. Off Page SEO is all about branding and increasing your chances of getting backlinks. It is not about increasing backlinks because people can buy backlinks and increase the count, but that is not the optimial way because you will be gaming the system. There is a positive correlation between your site's popularity and the chances of getting backlinks. But the fact of the matter is that you do not have a popular site when you start.
Make sure that you claim your business / website name on major networks for reputation management reasons. One reason is to ensure that nobody else gets your account name on these networks. The second and most important reason is for you to have the chance to own all of the results on page one of Google for your business or website. Here are some of the major networks you should be signing up.
http://www.twitter.com/brand-name
http://www.facebook.com/brand-name
http://www.yelp.com/biz/brand-name
http://www.youtube.com/user/brand-name
http://www.linkedin.com/in/brand-name
http://brand-name.wordpress.com
http://brand-name.tumblr.com
http://pinterest.com/brand-name
http://www.hulu.com/profiles/brand-name
http://technorati.com/people/brand-name
http://about.me/brand-name
http://brand-name.posterous.com/
http://profile.typepad.com/brand-name
http://www.squidoo.com/lensmasters/brand-name
http://www.stumbleupon.com/stumbler/brand-name
http://www.etsy.com/people/brand-name
http://en.gravatar.com/brand-name
http://www.scribd.com/brand-name
http://brand-name.livejournal.com
http://brand-name.hubpages.com
http://www.flickr.com/photos/brand-name
http://photobucket.com/user/brand-name/profile
And don't forget about major social media sites like Facebook, Twitter, LinkedIn and Google+
Tip # 12 Ensure That Your Site Is Mobile Friendly
Google is all about the user, and these day people are more and more browsing through their smart phones. You can use BrowserStack to check your websites mobile friendliness. If you are using WordPress, you can easily browse for Themes that are already built for mobile browsing.
Now it is time to ACT! Find out how your website is doing in searches by our instant audit tool:
Ready to take the next step? If you are, interested in SEO Chicago services, contact us at 847-220-9541 now. We also opened an SEO Dallas operation, so if you're based in Dallas, Tx Feel free to contact us for a free quote.
So you want to create some visually appealing content but not sure where to begin?  Our infographic below outlines the steps needed to be taken to create stunning content that people will want to read.  So, what are you waiting for?  Start reading!
When was the last time you used Facebook, Twitter, or LinkedIn?  Was it this morning?  An hour ago?  Maybe you're on it now as you read this article.  Social media has essentially taken over our lives to keep up with family, friends, current news, and to meet new people.  But we have a feeling you aren't taking full advantage of what social media has to offer.
To help you, we've put together an infographic (below) illustrating the top 8 benefits of using social media for marketing purposes.
Wondering how to get a post to go viral? There is no specific formula that guarantees that a post will go viral, but there are plenty of things you can do to make this more likely. Incorporate a number of techniques that work and make sure that these go into all posts. Once posts start to go viral, the success of the site or blog is sure to climb.
Perfect the Post
Posts that go viral have good mechanics because readers do not see posts with multiple errors as credible. When a reader does not lend credibility to a blog, they are far less likely to share it. Make sure to proofread your posts two to three times, as well as have someone else read them over, to eliminate the errors.
Optimize the Keywords
For your blog posts to go viral, you need to make sure people can find them easily online.  This is where keywords come in. Perform some keyword research and use a mixture of popular terms that relate to the topic. The keywords should go into the title, first sentence and last paragraph. You should also work in related keywords throughout the post. However, it is critical to avoid stuffing keywords since search engines often view this as a negative.
Get Social with the Post
Social media is where everything has a potential to go viral. When sharing a post, make sure that it is one that people can interact with. Start your blog with a question that relates to the post. This always triggers curiosity in people and they will want to read the post to answer the question. Another way to do this is to get in the comments section and make sure to interact with those leaving comments.
Share the Load
Talk to other bloggers and offer to link to their posts if they will link to yours. Of course, both parties will only do this on occasion and when the post they are linking to relates to what they are writing. This puts the post in front of more people and allows you to connect with fellow bloggers.
Optimize Any Image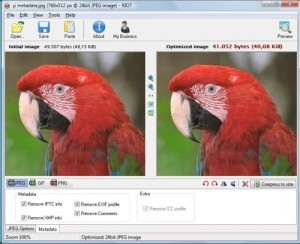 A good blog post always has a few images and you can use keywords to optimize this image just as you would the post itself. Use the most popular keyword and place it in the photo description when describing the purpose of the photo for the post.
Link Back to Website
When writing any blog post, be sure to include AT LEAST two links back to your website.  It's best to choose keywords within your post that people would perform a search for to get maximum exposure.
The word "Social Media" is commonly used by many different people, but when it comes to explaining social media, it is very difficult to explain it because no one exactly know  what social media is. Here we will tell you what social media actually is.
Social media covers websites and applications that not only give you information, but also allow you to participate in social networking with others around you. Your participation may be vary from something simple, such as commenting or 'liking' something someone has written, to more complex websites such as Flixster which recommend movies to you based on ratings by your friends. Basically, social media allows you to communicate to others around you. Some of the most popular social media websites are:
Facebook is one of the most popular social channels in the world, with just over 1.3 billion users around the globe. If you haven't already heard of it, Facebook is free social media network where you can create your own profile, upload videos and photos, share a 'status', and you can also send messages to your friends and family.
Twitter is also a very massive and popular site. Over 500 million users use twitter. Twitter is a very effective social channel as it allows its users to interact very closely. Here user can broadcasts short posts which are known as tweets.
Google+ is another effective media tool. It is designed to reproduce the way people interact offline more closely than other social networks, and integrates closely with Google Authorship.
Wikipedia was founded back in 2001. Rather than being a website which allows you to connect with peers to share updates on your life, Wikipedia instead aims to provide you with information. It is a free encyclopaedia created by the users of Wikipedia, for users of Wikipedia. Anyone who is registered on the website can create and edit an article.
LinkedIn has over 277 million users across the world, and you can connect with all these 277 million users through it. LinkedIn is specially designed for business relations – that's why it is the best media channel to promote your content. The website aims to allow you to network between people who have similar professional interests, and it can also be used as a tool to reach out to people you may have in mind for a job, or to discuss your product/service.
As you may already know, search engines don't see all links equally, in the same way search engines also don't count all social accounts similarly. Search engines use 'social signals' to determine how high your website is ranked. Social media websites rise more quickly than other website that's why search engines use social signals to display social media sites on the top.     Here are some of the main areas search engines considers about Facebook and Twitter accounts when ranking them:
Twitter:
How many tweets and retweets a URL has.

What is the authority of the person who is tweeting?
Facebook:
How many +1's a URL has.

What are the number of Facebook likes and shares URL has?
As mentioned above, search engines often take some social signals into account when ranking a website. If the followers of the Google+ will increase its ranking will also increase and in the same manner the ranking of other social media is also increase on search engines.
When someone visits your website, it takes them just eight seconds before they decide to leave or stay. Since they normally land on your homepage first, this page must impress your visitors.  We've listed five sections required on your homepage to interest your visitors and make them stick around for more.
1) Contact Information
Your visitors need to be able to contact you, especially if your website is selling something. You want to give them a variety of options, such as email, a physical address for postal mail and a phone number that someone answers during normal business hours. You can choose a prominent "Contact Us" link on your homepage or display the actual information in a place that is easy to see.
2) Easy Navigation
If your website is not easy to navigate, visitors will quickly leave. The important information on your site should have clear links so that visitors can find the right page without any effort. Things like your "About Us" page, an "FAQ" page, a page for "Shopping" or "Services," a "Contact Us" page and a page for information on "Shipping" (if applicable) should be right on your homepage. You may need other clear links, depending on the purpose of your website.
3) Social Media Links
Every website needs associated social media pages today to better interact with customers. You should have links to your website's associated social media pages prominently displayed on your homepage so that people can quickly find them. Many people place these near where they put their contact information since all of this information allows people to contact you and learn more.
4) Free Demo
Nothing will entice a customer more to continue exploring your products and services than by offering to give a free demo, because every body likes free, right?  Having a potential client enter a few bits of information into a field that will funnel into a CRM system is gold, and they receive a snapshot if you will of the various products you offer with no strings attached.
5) A Great Image
People are very visual, so if your homepage only contains blocks of text, this may be too boring and it is not a good incentive to stay. Place one or several images on your homepage that represents your website topic or your business. The image(s) should be clear and crisp, as well as colorful to catch someone's attention.