---
Google has rolled out the beta version of the new and improved search console and SEO's are more than happy, to say the least. The most promising new feature is the access to 16-month-old historical data. It enables year over year comparison which is great from every aspect.
Google has built the new search console from the scratch and not all features are available yet. They are still working on it, and they will keep on adding useful features from the old search console to the new. So as of now,  most of the tools you will click on will have a coming soon message.
However, you do have access to the performance tool which is easy to understand with filtering options like: By device, country, impressions, CTR and more.
The Index coverage report is the perfect blend of old index status & crawl reports errors. It enables you to see how well Google is indexing your site as well to identify and fix any issues.
The new search console will also help you validate newly fixed AMP URLs. The updated AMP status report will provide details into the specific Errors.
As of now, the above-mentioned tools and features are the biggest highlights of the new search console. But it's still in the beta mode and many tools and features are yet to come, so stay tuned.
We will keep you updated on new features as and when they go live.
FREE INSTANT SEO Audit Of Your Website
Google was testing a new video feature in early January that allowed business owners and customers to add videos, related to the business. Allyson Wright from Google My Business advertiser community announced that they have fully rolled out the video feature and now all the business owners can add videos to their listing. These videos will be visible on Google Maps and local search results.
Some important points to consider:
Videos up to 30 seconds in length are supported.
Videos will appear in the overview tab of the GMB Dashboard.
Customer uploaded videos can be found in the customer tab.
Merchant uploaded videos can be found in the by owner tab.
All videos can be viewed together in the videos tab.
After upload it could take up to 24 hours for the videos to appear.
Once live, they will display where local photos do.
The process to add videos is same as photos. Go to your GMB dashboard, click photos on the left and instead of adding photos, add the link to the videos.
It's 2018 and if your web page takes more than 10 seconds to load, then you are far behind! Nobody likes to wait for minutes just for your page to load — they will simply hit the back button. According to a study, 53% of the users will abandon the site if it takes more than 3 seconds to load! So it came as no surprise when Google announced that site speed will be a ranking factor within the mobile search results from July 2018.
However, Google assured that only a small percentage of the sites will be affected by it since the majority of the site loads faster than 10 seconds. Also, there will be exceptions to websites which provide relevant and high-quality content to users. Those websites can still rank well in the search engine result pages because the intent of the search query is still a strong factor.
If you are not sure about your site's speed, you can use the Google's "Test My Site" tool. This tool uses a standard 3G connection to replicate what most people are using to surf the web using mobiles. It not only tells you about your site speed but also gives suggestions on how you can improve.
What About AMP?
Google's announcement stated that it "applies the same standard to all pages, regardless of the technology used to build the page", which means AMP gets no special advantage except that by its very nature it will pass all of these speed standards with flying colors. However, that doesn't mean that you get an automatic pass if you're using AMP because you need to be sure that everything is set up properly.
FREE INSTANT SEO Audit Of Your Website
If you need any help with mobile optimization, we can assist. Just reach out to us and we will be able assist you further.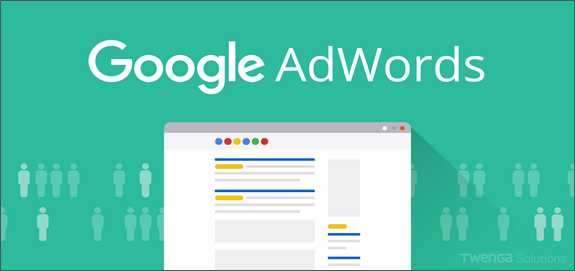 The Dynamic search ads allow you to target the entire website or domain name so that you can target a broad audience. However, Google has made some significant changes to it and the changes will go live soon. To know exactly how it will affect you, click.
Google allowed the advertiser to spend as much as twice the daily budget simply to get more money from their pocket. But how advertisers are responding to it and does it really changed anything within AdWords … find out.
Google and Facebook get biggest slice of advertising cake. A recent study revealed that 1/4 (61%) of the global advertising spend goes to Google and Facebook. However, the number may drop soon as people are starting to allocate their ad budget to different platforms.
Google officially removed the Adwords Review extension and all the performance data will be deleted by Feb 2018.
Last year we saw shocking reports that YouTube ads were running alongside some inappropriate videos. It scared the advertiser because it would cause more harm than good. Addressing the issue, YouTube has now made it mandatory for the YouTubers to have at least 1000 subscribers and 4000h watch time if they want to monetize their content.
Re-marketing is one of the best marketing weapons in your arsenal. Here's a great tutorial on how to utilize it to the fullest.
What is Doubleclick adoptive re-marketing and how does it work. Find out.
Manually selecting placements to run display ads may seem like a good option, but it is not the right solution to click frauds. Also, it makes you miss the flexibility of automated placements.
Re-marketing is good but only if done in a balanced manner. Many advertisers overdo it and as a result, annoy the users. Although Google can't tell advertisers to stop targeting a particular user, they may give the power to the users to block re-marketing ads coming from a specific advertiser.
Re-branding your business? We highly recommend
business branding
by BrandingBusiness – the world leaders in re-branding.
Recently, YouTube has announced that it will demonetize all the small channels on the platform, as per the site's new eligibility criteria channels need to have more than 1,000 subscribers, with at least 4,000 hours of watching within the past 12 months.
The decision came after Logan Paul's 'suicide video' incident. According to the company, the decision of demonetizing the small channels is taken in order to, "prevent bad actors from harming the inspiring and original creators around the world who make their living on YouTube."
The channels that fail to meet these criteria will no longer be able to monetize and will lose access to tools and features associated with the YouTube partner program by next month. If any channel fails to meet the criteria but, later if they manage to pass it, will be automatically re-evaluated in the new criteria. All the new channels joining the platform will have to, manually apply for evaluation.
Though many are criticizing YouTube's new policy and terming it as "favoritism" for big channels or "penalty" for small channels, it is not a bad decision.
Firstly, the new policy is not preventing the channels to grow and increase the subscribers. However, they can improve the content and attract more subscribers to the channel. If the creators aim to earn money from the platform, they will work hard on the content and grow the channel.
There are many creators who do run the channels for a hobby then, for earning money from it and many channels hardly earn money from this. According to YouTube, "99% of those affected channels were making less than $100 per year in the last year, with 90% earning less than $2.50 in the last month.
And even Before this new policy there a benchmark of 10,000 channel views. The new benchmark will ensure that the content creators are regularly creating videos and they will push them to hold the subscriber base and get regular views, and that's important and good.
Not generating enough leads online? Call us at 800-379-2829 or submit form to contact us now and we will perform a complete digital marketing analysis for FREE!
With so many online video streaming services available for little or no cost, more Americans than ever are choosing to watch or listen to their entertainment online altering the way online streaming is changing. Business owners need to be aware of this so that they can utilize this resource for their marketing strategies.
Free programming with ads
Television networks and cable providers have all been forced to change their business models with the rise of digital media platforms. Many networks have decided to stream many of their programs for free so long as viewers are forced watch a few paid ads. This model has allowed for them to remain profitable in a time with the price of digital information has dropped significantly. Cable television providers have also built in stream online features to encourage customers to continue their traditional cable services.
Ads are Inexpensive and Effective
Digital advertising can offer a business a lot more for their advertising dollar than traditional print advertising. There are almost no material costs so more time and energy can be spend making sure their final product looks great.  With more people cutting the cable in recent years, advertising agencies make more by paying big networks less.
Fast solution
Online advertising means a marketing strategy can be implemented faster because the time period for print media is no longer necessary. Advertisers can take advantage of advertising during the most popular programs or time periods for their target demographic with the added benefit of lower or no costs to big networks promoting their products.
Non-Video Ads
While the cost of producing video has went down substantially over the years, it still requires some work and budgeting. You can advertise on streaming website and platforms using still ads rather than video if this is more realistic for you. Some businesses also choose to have sidebar ads on video streaming sights to capture interest. This is sometimes called pay-per-click advertising, although you can opt to just pay a set price for a certain period of time.
Don't Waste Time and Money on Ineffective Advertising
It is easy to get into an advertising rut. This means a business may not be reaching their intended audience to justify spending on a project. It is important to keep up with advertising trends. Customers have moved beyond receiving advertising from print media. On line streaming will ensure that a business is on the cutting edge.
Gain Website Traffic
When you advertise using video streaming sites you will encourage viewers to visit your company website, e-store, or Facebook page. This type of engagement can be extremely profitable for your business. The more digital media exposure you have the greater the chance of gaining customers.
Video as a marketing tool is getting more and more important each day. In fact, on Vidyard, Kimbe MacMaster lists 10 reasons that video marketing should actually be a leading marketing strategy.
How to Incorporate Video into a Marketing Strategy
There are many ways to incorporate it into a content marketing strategy that works for your business:
>>Re-purpose that blog post that was really successful into a video.
>>Interview people in the industry.
>>Have a CEO or executive talk about the purpose or motto of the business.
Now that the video is created, however, the question becomes where should it be posted?
Posting on Facebook
Why might someone choose to post a video on Facebook?
>>>>Everybody else is doing it. A Marketing Land article looks at a survey conducted by SocialBakers that shows more and more marketers are bypassing YouTube and posting straight to Facebook. If the competition is doing it, then it is smart to follow in suit.
>>>>While it is harder in general to break into the Facebook game organically, videos are more likely to be picked up organically on the site than other content.
Posting on YouTube
Why might it be a good idea to post a video on YouTube?
>>>>Many experts suggest that it is the best option.
>>>>YouTube has become the second largest search engine out there.
>>>>It is owned by Google, which means it might be ranked higher.
>>>>It is cheaper because it is hard to break into the Facebook world organically.
>>>>People tend to watch YouTube videos longer than Facebook ones.
Posting in Multiple Places
There are great reasons to use videos in marketing campaigns, and those benefits can be realized in most public places they get posted. However, why choose one?
The real answer to the question of where a video should be posted might just be wherever other content is being posted. In other words, put videos on Facebook and YouTube.
So you want to post a video online eh?
Are you aware of what counts as a 'view', or if a particular platform will allow you to autoplay your video?  Maybe you're unsure about the maximum length of a video or if a metric dashboard is available to track your hits.
Regardless of the reason, we have provided an infographic below (via Marketing Land) providing answers to the above questions and more.
With the rise of social media usage during the last decade, it would be a surprise if more companies were not utilizing their reach and potential to gain a business edge.
You've got Twitter, FaceBook, YouTube, Instagram, Pinterest, FourSquare, and Google+ to name a few where your business information and latest projects should be published for millions of people to see.
But, how do you properly manage the variety of social media platforms to your full potential?
One method would be to create a spreadsheet with your social media accounts and update the sheet daily for the dates you've posted something. Another is to set a daily Outlook or Gmail calendar reminder to post something across all accounts.
Or (pay attention here) you can sign up for a FREE Hootsuite account. Hootsuite is a social media management system that allows you link or network other social media platforms into its interface.
Hootsuite's interface takes the form of a dashboard allowing you to see multiple streams simultaneously. This is particularly useful if you are a serial entrepreneur and want to quickly post across all accounts. Each individual stream then allows you to select the social media accounts you'd like to post to, add a photo or video, and walah, you're done!
To recap, Hootsuite makes it easy to post across multiple social media accounts simultaneously, reaching potentially millions of followers in seconds. Having multiple streams set up allows for quick easy transition between companies which is especially useful if you are a serial entrepreneur.
According to a recent study completed by Getty images, 36% of global consumers trust video ads and find them extremely relevant.  The study also says that this trust factor of online video ads led to a 38% increase in online video ad spend between 2012 and 2013.  In addition, marketers say that three factors — better targeting, better measurement and better reach and scale — have made their increase in ad spend over that time period justifiable.  Given the above information, the YouTube Trend Map should have a huge impact in video content marketing in the years to come.
What's a Trends Map?
YouTube's Trends Map provides a visual representation and statistical breakdown that shows exactly which videos on YouTube are popular right now.  In addition to showing region-specific information, the map also shows what content is popular by location and allows you to select detailed stats based on shares, views, city region, gender, and age.
Kelly Clay, a digital communications strategist said until recently advertisers would not have a way of knowing which video their demographically targeted ad would run with. Within the last few years, YouTube has now given advertisers the option to target an ad based on certain criteria.
Context and Relevance
Knowing what type of content is popular where and with whom is at the heart of content marketing.  The goal of a quantitative focused marketer is very straightforward: to maximize the return on investment on marketing and ad-spend by creating and publishing advertising and content that drives leads and creates conversions.  New research has shown that when people feel they are viewing relevant ads and content the chances of successful conversion increase.
Yahoo! recently completed a study of ads on their site and found that ads received the most attention when they are relevant to the target audience (increasing the amount of time people spend viewing these ads by an average of 25%). In addition, studies have shown that the more contextually relevant the advertisement is, the first fixation increases by 15%. The longer brands can get people to view their content, the more likely it is that the ad will be kept in the viewer's memories, which can ultimately lead to a higher calling.
The goal then, of any good content marketer is to create ads that have both contextual and personal relevance.  Such ads lead to a stronger emotional responses and increase the likelihood a user will engage with the ad, says Clay.  Choosing emotionally driven content is one of the steps in a foolproof strategy for getting your content to go viral.
Another Tool
Social Media Strategic Jennifer Beese says that she "doesn't believe the Trends Map is a replacement to the metrics of YouTube Analytics.  In fact, unless one of your videos is trending, "the Trends Map won't provide specific data about any of the videos you've uploaded."
However, with a projected 1.5 billion in viewers by 2015, online video is set to surpass all forms of advertising channels.  That forecast makes YouTube's Trend Map another valuable tool in an emerging Swiss army knife of resources that should help video content marketers in the years to come.
Social Media: A Review
Ten years ago, if you would have mentioned the term "social media" to an Internet friend, they would have had no idea what you meant. But in the year 2014, nearly everyone with an Internet connection has heard of sites like Facebook, adding momentum and force to the social media advertising trend.
Social media is big business, and financial figures state that social media is scheduled to generate 11 billion dollars in total revenue by the year 2017! In 2013, social media made a total of 6.1 billion.
So, you can see how social media is poised to become an incredible force in online advertising in the very near years to come, and why you should seriously consider incorporating a social media marketing strategy for your business.
A Brief History Of The Most Popular Social Media Sites
StumbleUpon – Founded in November 2002 by Garrett Camp and a few other associates, as of April 2012, StumbleUpon now has more than 25 million registered users.
Facebook – Founded in February 2004 by Mark Zuckerberg, Facebook is the undisputed king of social media. As of March 2013, Facebook has a total of 1.11 billion active users, globally.
LinkedIn – Founded in December of 2002, LinkedIn boasts a total of 259 million users across more than 200 countries as of June 2013.
YouTube – Launched by three former Paypal employees in the year 2005, YouTube is now one of the most popular video sharing / social media comment sites ever. YouTube was purchased by Google for 1.65 billion dollars in 2006.
Tumblr – Founded by David Karp in the year 2007, this social media site is home to 205.9 million blogs.
Foursquare – This local search and discovery network site was launched in 2009 by Naveen Selvadurai and Dennis Crowley. As of 2014, it has 45 million registered users.
Twitter – Founded in 2006 by Evan Williams, Jack Dorsey, Noah Glass, and Biz Stone, as of 2014 Twitter now has over 500 million users. 271 million of these are "active" users.
Google+ – Launched in 2011 by Google and open to everyone, as of 2013 there are 540 million active, registered users.
Some Interesting Facts About Social Media You Might Not Know
60% of Google+ users log in at least once a day to check on their accounts.
23% of Facebook users check their accounts multiple times, 5+ times per day.
2 new members join the LinkedIn network every second!
A total of 58 million tweets are sent every day!
The Google +1 button is used 5 billion times daily!
How The Future Of Social Media Is Shaping The Face Of Modern Business
Sharing information and what you like is what social media sites are all about. Google allows us to +1 a site, and show the world how much we appreciate a specific page. Facebook allows us to "Like" a page, and thusly increase Internet awareness of a specific page or site.
Additionally, we can leave comments on social media pages that contain helpful insight, allowing social media business owners to improve the quality of the products and services they offer.
Social media pages are also highly capable of going "viral", which happens because of a chain reaction of events.
First, a social media page will post an original and unique piece of content.
Second, it becomes popular because of the valuable, unique, funny, or otherwise noteworthy characteristic of the content.
Third, the popularity of the unique content is shared with friends and acquaintances until many thousands of people visit and agree that the content is noteworthy enough to share. And it's at that point, that a social media page has officially gone, "viral".
With sites like Facebook having over a billion registered users, there's no stopping social media and how it's scheduled to play a part in fostering business. Social media sites are wonderful for allowing any Internet user to share pages they find valuable and to spread the word about content they find beneficial.
It's no secret that social media has grown to become a necessity in any online marketing strategy. Whether a brand wants to drive attention to its company, product or professional services, social media is a well-known, cost-effective way of attracting positive attention (in most cases). On the other hand, without following the specific protocol of social media branding, the careless use of these platforms can damage a business in a matter of days.
Within the past few years, social networks like Facebook, Twitter, and LinkedIn have become widely recognized as powerful tools for communication, both in the B2C and B2B industries. And whether you are aware of it or not, your prospective employers, partners, customers and competitors could be viewing your posts at any moment. With this in mind, it's important to maintain best practices so that your social media strategy effectively supports your business goals and best showcases your brand's personality, and on multiple channels.
On these newly crowded channels, it can be difficult for consumers and brands alike to separate the wheat from the chaff. We've assembled two examples of brands who have their social media game on lock. Read on to find out how you can cut through the competition and reach your fans like never before:
Old Spice Makes the Comeback of All Comebacks
At the end of 2009, Old Spice was an aging brand. Their customers were old; their reputation was old…and they were in danger. Obviously, a reboot was in order. And what a reboot it was!
During the Super Bowl of 2010, Old Spice launched their "The Man Your Man Could Smell Like" campaign, featuring former NFL player Isaiah Mustafa. Mustafa talks to the "ladies of the audience," trying to convince them to buy Old Spice for their man while staring directly into the camera. It was a hit, racking up 26 million views on YouTube.
If Old Spice had stopped there, it would have just been a great online commercial. But what followed five months later was pure social media genius: Mr. Old Spice, as Mustafa was now called, jumped onto Twitter to answer questions from fans—in real time, via YouTube.
When selecting who to answer, the Old Spice Social Media team had a novel and crucial approach: they selected fans not only on the potential of their questions, but also selected them based on their influence on social media. Thus, when they interacted with a fan, they could be sure that his or her response would get maximum coverage.
The influence-filtering approach, combined with the real-time nature of the campaign, left fans sitting at the edge of their seats. It was a recipe for success that boosted Old Spice to its status as the number-one branded channel on YouTube. Numbers later showed that it drove sales, too: Old Spice reported that sales doubled in the month following the campaign.
The bottom line: by responding to their fans according to influence, Old Spice was able to combine high production values with spontaneity and still count on having an impact.
We All Scream for Fourth Meal!
Of all the fast food restaurants, who knew that Taco Bell would be the one to conquer social media? It's true! The company's flippant, irreverent, yet ultimately best-friendy tone turned out to be perfectly suited to social media marketing, particularly for speaking to that ever-elusive generation: the coveted millennials.
Using a sassy mix of English and Spanish, Taco Bell encouraged its fans, followers, and subscribers to "Live Más" and "Think outside the bun." But that was just the beginning. What really sets Taco Bell apart from their competition is their commitment to two-way, fun, and productive communication.
One 17-year-old fan posted a request to their Facebook wall: "will you send me a poster of my favorite burrito?" To her surprise, Taco Bell not only agreed, but one-upped her. They sent her a giant poster taller than she was, they liked and commented on her Instagram feed with the acronym "BFFAE," Best Friends Forever And Ever.
The bottom line: Taco Bell treats every interaction with a customer on social media as a chance to create a fan.
Thinking Outside the Box with Social Media
Consumers today crave honesty and authenticity from their brands. The definition of professionality is changing; it's no longer enough to be polite and respectful. Today, brands are expected to be funny and candid as well. In their own ways, Taco Bell and Old Spice have each managed to mix humor, authenticity, and just the right amount of silliness to achieve a perfectly balance social media presence.
SEO or search engine optimization and social media are like two sides of a coin; they need the other side to truly stand up and be complete. They can work apart, but in the modern age of social networking, online brand awareness and the social drive of the customer, SEO and social media marketing together are vital to the overall success of the advertising campaign bringing in profits and web traffic.
Social media platforms such as Facebook, Twitter and YouTube are constantly in a state of renewal, bringing in thousands of new users every day because social networking is king at the moment. That constant state of new potential customers and heavy regular use of current customers, allows a greater chance of brand awareness and return on investment for good SEO business practices. By incorporating search engine optimization with social marketing, a business is able to reach greater quantities of customers by offering up-to-date information that is carefully planned with SEO parameters in mind such as keyword tagging, meta title tagging, linking and more. Adding search engine optimization to social media platforms increases the chances of the information being seen by the right people and bringing ROI back to the business.
SEO and social media at times can seem like two entirely different options for a business to get ahead in the business world. However, they both play their part in creating a clear web presence for a business and, if done right, they do it in such as way as to play off of each other and create a whole new level of customer participation, profits and brand awareness. Search engine marketing and social media marketing are two things that a business must invest in today and in a way that allows them to work hand in hand. Without utilizing the two complimentary business marketing options of SEO and social media, a company isn't using every avenue they have available to become a leading company in their section of the business world.