Grow your Business with E-mail Marketing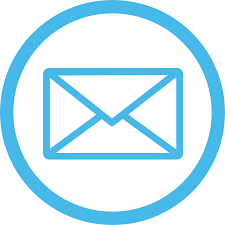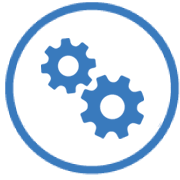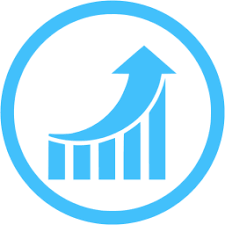 E-mail Marketing
E-mail Automation
CRM Sales / Conversions
Send newsletters, create attractive email templates, and better track your contacts and customers.
Easily send contacts an e-mail on your preferred schedule, and automatically import new contacts.
Close deals quicker with new leads and strengthen customer relations.
With our all-in-one marketing platform, you can grow your business and save time with a seamless experience.
A/B testing ✅ | API Access ✅ | Bounce Tracking ✅ | CRM Integration ✅ | Email Designer ✅ | Event-Triggered Email ✅ | List Segmentation ✅
Our system combines all aspects of small business marketing into a single & easy to use platform. Seamlessly create beautiful & engaging emails, utilize social media marketing, learn more about your contacts, and utilize marketing automation technology that used to be unreachable for small businesses. Our clients trust the system to help grow their business.
Help, when you need it
Personalized training
Online resources
Send newsletters, create attractive email templates, and better track your contacts and customers.
Easily send contacts an e-mail on your preferred schedule, and automatically import new contacts.
Not sure if this system is right for you? Try it out FREE for 14 days! If you don't like it, cancel at any time.
Relied On By Reputable Businesses
Ready to bring your business to a new level?
---
E-mail Marketing & Campaigns
Deliver newsletters, follow-up campaigns, and personalized emails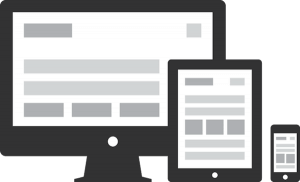 Drag 'n drop images
Mobile friendly designs
Free templates
Manage and Grow Contacts
Automatically import contacts into a single program
Import existing contacts from an excel file or another service. Use our management features to find and work on your contacts.
View the full history of a contact (from all your marketing and sales channels) on a single screen.
Data driven segmentation
Segment your contacts by their contact data, campaign interactions, activity on your site, interests/social data, and much more. Use segments to explore contacts, send targeted campaigns, and affect automations.
Custom forms
Add our subscription forms to your web site to allow your visitors to receive your campaigns.
Extensive contact data
From just an email address, we can fetch a contact's age, gender, location, interests, social profiles, and more.
Intelligent behavioral based emails
Create automations (sequences of actions and/or emails) based on contact & behavioral data. Trigger follow up emails based on contacts' actions, interests, or behaviors on your site.
Insights into your campaigns and contacts
Dig into a wealth of reporting options. Keep an eye on specific campaigns, on-going trends, real-time activity streams, and more.
We take the mass amount of interaction, behavioral, and contact based data and make it actionable for you.
GEO Tracking
See where contacts interact with your campaign with our live geo-location tracking system. Determine where contacts live (and visit) and use that data for segmentation.
Ready to start marketing your business?
Easily market – without touching your computer
Automate your sales, follow-ups, and your business
We provide several options for what you can automate within your account
Refresh data, launch campaigns, add conditions, wait for automations to fire, start or nurture sales processes, and more!
Manage interactions & behaviors from your web site
We can track page visits and custom events you define, providing real-time behavioral analysis.
Complete segmentation
Easily create segments of your contacts using basic or advanced logic.
Check against your contacts' data — behaviors, interactions, location, history, and much more.
Campaigns on autopilot
Have campaigns initiate with dynamic content whenever you update your website or post new content. Perfect for blog updates, product announcements, and e-commerce.
Auto-import contacts
We can automatically fetch and add new contacts from your favorite CRMs, eCommerce platforms, customer service solutions, and more.
Ready to start marketing your business?
A CRM created for businesses
Easy integration with your email, marketing, and automations.
Assist your sales reps with automated actions based on your contacts' emails, actions, time within deals and stages, website browsing history, and more.
Manual actions are assisted via automation features to ensure you can do more with your time. This provides the perfect blend of automation & personalized human touch to your deals.
Setup custom sales processes
Craft your own sales process combining automated and manual touches to provide the best sales experience possible while saving your agents time.
Grow your list of contacts
Manage your existing and future contacts with ease. With powerful searching and filtering options you can drill down to specific groups of contacts and view the entire history of a specific contact.
Contact and lead soaring
Not every contact and sales opportunity is equal. Use contact data such as their details, interactions, behaviors, interests, and more to ensure you are pursuing the top opportunities first.
Social and behavioral data
Get to know your contacts. We show their interests, social profiles, interactions with marketing campaigns, behavioral actions on your web site (and your custom apps), and the likelihood of closing a deal.
Ready to start marketing your business?