E-mail Marketing & Campaigns
Deliver newsletters, follow-up campaigns, and personalized emails.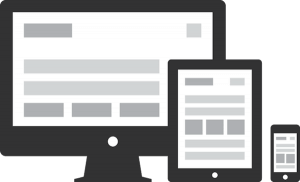 Drag 'n drop images
Mobile friendly designs
Free templates
Manage and Grow Contacts
Automatically import contacts into a single program
Import existing contacts from an excel file or another service. Use our management features to find and work on your contacts.
View the full history of a contact (from all your marketing and sales channels) on a single screen.
Data driven segmentation
Segment your contacts by their contact data, campaign interactions, activity on your site, interests/social data, and much more. Use segments to explore contacts, send targeted campaigns, and affect automations.
Custom forms
Add our subscription forms to your web site to allow your visitors to receive your campaigns.
Extensive contact data
From just an email address, we can fetch a contact's age, gender, location, interests, social profiles, and more.
Intelligent behavioral based emails
Create automations (sequences of actions and/or emails) based on contact & behavioral data. Trigger follow up emails based on contacts' actions, interests, or behaviors on your site.
Insights into your campaigns and contacts
Dig into a wealth of reporting options. Keep an eye on specific campaigns, on-going trends, real-time activity streams, and more.
We take the mass amount of interaction, behavioral, and contact based data and make it actionable for you.
GEO Tracking
See where contacts interact with your campaign with our live geo-location tracking system. Determine where contacts live (and visit) and use that data for segmentation.
Ready to start marketing your business?