Online Reputation Management Service
Most business owners and individuals fail to comprehend the importance of online reputation management (ORM). They fail to understand the ways in which poor online reputation affects their sales numbers. Neglecting your online reputation can really affect your bottom line and even tank your business in some cases.
According to research, companies with severe online reputation issues had 7 out of 10 negative Google results. Think about the negative impact this has on their sales. This caused them to lose up to $2 million a year in sales. This is how bad online reputation management can impact your business.
FREE Reputation Management Assessment
How does online reputation repair work?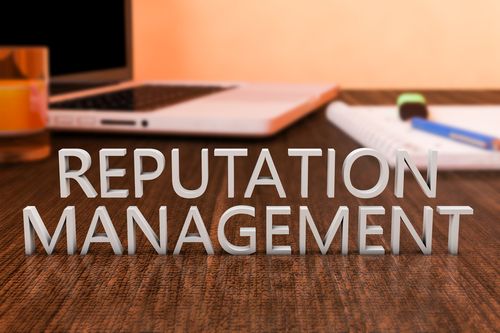 Not to jump into technicalities, but here is a general overview of this works. In a nutshell you want to own the first page of Google and other search engines when someone searches your brand name (if you are a business) or your name (if you are an individual). Search engines have certain checks for quality, freshness, variety and reliability. The information that is high quality, new and trusted gets quicker traction. For example, Wikipedia articles almost always rank first when you Google something. This is because Google considers Wikipedia to be a website with high authority and trust.
Download your FREE Online Reputation Management Guide here: 10 steps to a stellar online reputation
So when ORM is executed correctly, you can control your online reputation and push down (or remove it entirely in some cases) the negative search results to the 2nd or 3rd page or further down.
The first page of search results should ideally be left with positive mentions of your brand and other factors like your website, social media accounts (the ones that have good reviews) and other positive mentions of your brand.
How can we help you?
When it comes to ORM, every client is different, therefore a cookie-cutter one size fits all approach rarely works. The first step therefore is an assessment of your online brand. Our team assesses your current online state and damage done to your brand or your individual name. Then our team comes up with a strategy to boost your online reputation. We outline this strategy and share this with you. We move forward step by step to provide you quality results. We share the results bi-weekly with detailed reports of what was done. You will then see how your brand's positive mentions are moving up to the first page of Google and other search engines thereby burying negative mentions of your brand. This is why we are different from other Online Reputation Management Companies out there. They use a one size fits all approach and that works only in about 30% of the cases.
Get a FREE Reputation Management Assessment
You may think that outranking trusted properties like a news site, government site or famous blogging sites or common negative review destinations, is an impossible task. We have successfully pushed down and eliminated these entirely in several cases. It is only a matter of evaluating the damage, designing a strategy, and implementing it.
A quick look at our strategy: We use custom websites, online business boards, social media branding and posts, virtual business cards, blog posts, press releases, content marketing, video and image marketing, in order to get out more positive information and feedback about your brand. Something that makes us stand out from the competition is our extensive expertise in Social Media and how we use that to your advantage to create a powerful online brand for your business or your individual name. Since each plan is custom we also use other trusted sources to turn the odds in your favor.
Why are we qualified for this?
We are a team of online marketing experts, with a proven track record of successes. We have helped dozens of companies find their way back up to positive positioning when damage was done. We have worked with clients who have had significant negative mentions where we managed to push down everything to the 2nd and 3rd page on Google. We have worked with businesses looking to build their brand online to boost sales as well as individuals looking to get hired and find their Google results aren't pretty. We will erase your bad reputation and provide you a fresh identity with trusty and good feedback. This will help you obtain a great online reputation.
FREE Download: 10 steps to a stellar online reputation
With all that said, there is little left to the imagination on how a good online reputation is vital for a business and its growth. We are the experts at work for online reputation management services. Hire us today, and watch us give your business's fate a turn on a new chapter of success.
Get a FREE Reputation Management Assessment!
We are a Dallas based online reputation management company offering services throughout USA, Canada and Europe! Get in touch with us today by calling 1-800-379-2829 or submitting the free assessment form above.