Analyzing SEO Trends and Statistics Can Boost Your Virtual Ratings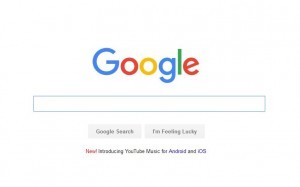 Search engines are one of the most valuable inventions of the past several decades. Nearly everyone utilizes a search engine on a daily basis, and most can find what they're looking for on the first few pages. Given this fact, it is important for any business or organization to understand how search engines work in order to reach a broader market.
The Basics of Search Engine Optimization
Search engines utilize algorithms to return the most relevant links when any given combination of words is entered into the search bar. While every piece of content written on a website is optimized according to a certain brand and marketing strategy, utilizing certain keywords can help any link appear sooner in search engine results. This can be effective for helping smaller organizations become more popular.
Discovering Keywords
Finding the right keywords and key phrase is vital for effective SEO marketing. While entering the right words into a piece of web copy will give it a better chance of being displayed earlier in a search engine, it is important to analyze exactly which words are effective. Multiple tools are available which track the performance of various words.
These tools are not only helpful for determining word choice, but they can also give information on word frequency. Utilizing too many keywords can result in copy being viewed as spam by search engine algorithms. However, using too few keywords can cause copy to be buried in the later pages of search engine results.
Mobile and Social Media Marketing
Given the popularity of apps and social media, it is vital for companies to understand how SEO practices work with these platforms. Utilizing an active marketing campaign for mobile devices and social media pages is always a good idea, especially if the campaign utilizes relevant keywords and key phrases.
All-in-One SEO Marketing Solutions
While this aspect of marketing is relatively new when compared to traditional methods, it is becoming more popular as technology grows. Getting a proper grasp of SEO marketing is beneficial for any business, and the best way to do this is by utilizing a company that specializes in this industry. Companies like eBizUniverse have the experience needed to help you find effective keywords and place them strategically in copy to improve online marketing efforts across multiple platforms and devices.